4 of the Biggest Chicago Home Sales Trends in 2017
Chicago home sales last year showed growth, but the housing market still has room for improvement. Here are four of the biggest trends that defined the 2017 market.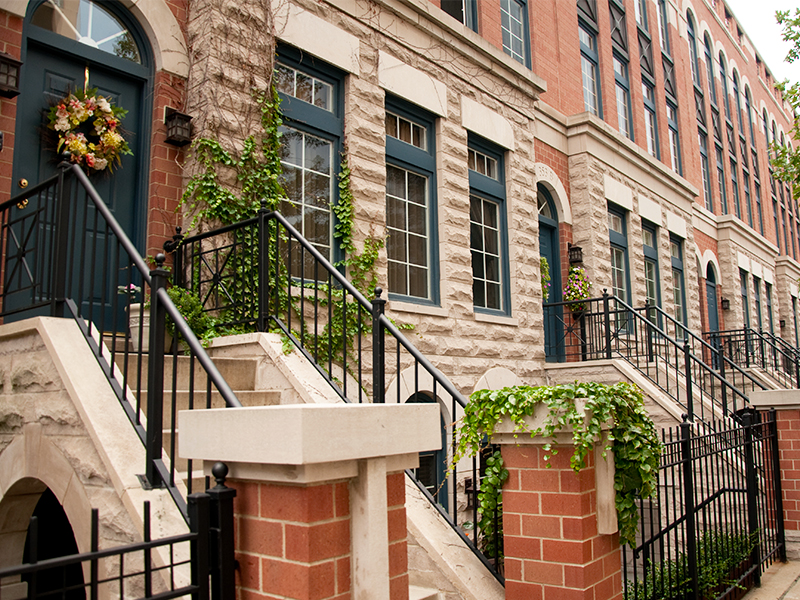 The Overall 2017 Market Was Stronger Than 2016
Chicago home sales rose 1.7 percent from December 2016 to December 2017, according to Chicago Agent Magazine. The median price for a home in the city was $285,000 compared to $272,000 in 2016. In 2016, 28,104 homes sold, and home sales increased 1.8 percent to 28,621 in 2017.
"Overall, we saw an active and healthy market in 2017, and are positioned well for the forthcoming spring market," Chicago Association of Realtors president Rebecca Thomson said in the report.
Home Prices Grew Slower than the National Rate
While home sales and prices were up compared to 2016, Chicago's market growth was still not as strong as the rest of the country. The November Case Shiller home prices indices from Dow Jones S&P CoreLogic found home prices increased 6.2 percent across the country within the last year, according to Chicago Now. Price growth was even stronger in the top 20 metro areas at 6.4 percent. In comparison, Chicago single-family home prices grew just 3.6 percent. This puts Chicago second to last among the top 20 metro areas.
While single-family home prices demonstrated weaker growth, condo sales were stronger. Condo sales increased 4.9 percent year over year, according to the report.
Slow Home Sale Growth Proves Helpful for Sellers
2017 home sales in the nine-county Chicago area grew at a slower rate compared to the two preceding years, according to the Chicago Tribune. The slow sales growth was largely due to greater demand than supply, which translated into a significant benefit for sellers in the market. The competition between buyers meant that homes sold quickly. In the Chicago area, homes went under contract in an average of 46 days, while that average dropped to 41 days within the city alone.
In December 2017, prospective buyers had 5,200 fewer for-sale properties to consider compared to December 2016, according to the report.
New Home Sales Decreased
Home sales in general were up compared to last year, but the sale of new homes lagged. A total of 3,911 new single-family homes, condos, and townhouses sold in the 10-county Chicago area in 2017, which was down 4.4 percent compared to 2016, according to Crain's Chicago Business.
Sales of new homes in 2016 were a bit of an aberration due to the sales of condos in the 93-story Vista Tower, according to the report. The trend of slow new-home sales has been shaping the market for the past nine years. Within that time frame, new-home sales in the Chicago area have been below 5,000.