Phoenix Real Estate
5 Places to Purchase Your First Home to Create Capital in Phoenix
According to a recent article by Smart Asset, first-time hombuyers should consider purchasing an investment property a lot sooner than what's considered the norm. Typically, buyers will experience several rentals prior to buying their starter home, but per the article, if you're young enough—think early to late 20's—and already have a stable job, you could be foregoing on an opportunity to make a considerable investment. And though there's nothing wrong with waiting, CNBC quotes the average age of a first-time hombuyer is 32 years old, and if you can purchase a home with capital in mind, you'll be able to profit off your investment and reinvest in your property or use it to pay down other debts.
Although this may seem daunting in the Valley—where Phoenix is feeling the benefit of a thriving market which makes it difficult to determine where to find affordable homes that will maintain value over the years—there are actually many places that are both cost-effective and appeal to the masses. There are also programs like the Arizona Down Payment Assistance Programs that help homebuyers spend as little out of pocket as possible. And with rising rents often comparable to mortgages in the area, here's a list of the best places for homebuyers to purchase their first home as an investment property.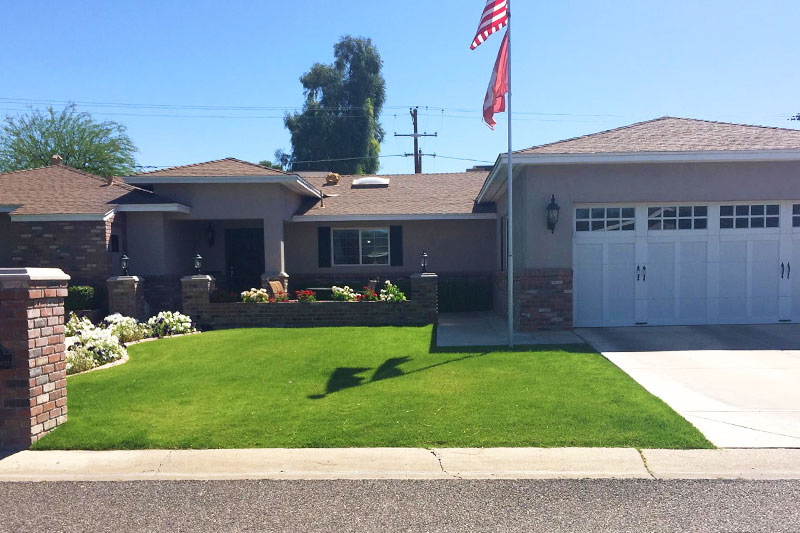 Central City is the urban hub of the Phoenix area that's bounded by McDowell Road and the Grand Canal, and it shares a border with Tempe to the east. A popular location due to its proximity to Downtown, as well as Sky Harbor International Airport to the east, Central City offers a variety of amenities and attractions. The neighborhood features a large amount of older homes and buildings, as well as newer residential units.
With a cost of living 13 percent lower than the city as well as median home value 48 percent lower than Phoenix, residents can find reasonably priced homes in Central City. There are plenty of opportunities to buy fixer-uppers if you have the patience and ability to sweat equity. Some of the homes in this neighborhood are priced in the low $100s, offer one to two bedrooms with two bathrooms, and are just under 1,000 square feet of living space. Because of the prime location and affordable homes, Central City is a highly sought after area in Phoenix to purchase a starter home.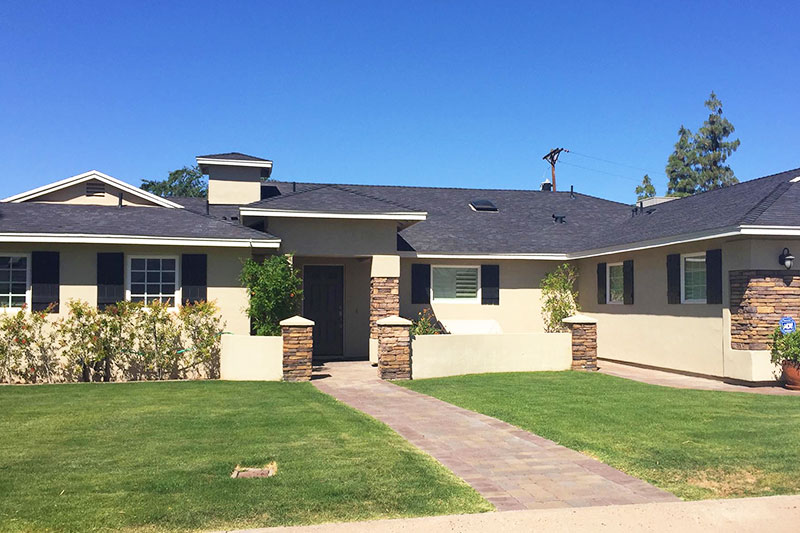 As the first master-planned community in Arizona, Maryvale Village is one of the most populous areas of Phoenix. The neighborhood is home to the Maryvale Baseball Park, which is the spring training site for the Milwaukee Brewers. Also close by in Glendale is Camelback Ranch, where the Los Angeles Dodgers and Chicago White Sox host their spring training sessions.
Also part of the West Valley, which has been undergoing a transformation to compete with the more affluent East Valley, has been thriving with new businesses and development projects. Homebuyers can find a wide variety of housing options from older homes to newer single-family residences. Homes in Maryvale Village are priced starting in below $100s and include small homes and condos offering about 600 to 1,000 square feet of living space while larger homes in the neighborhood offer up to 4,000 square feet.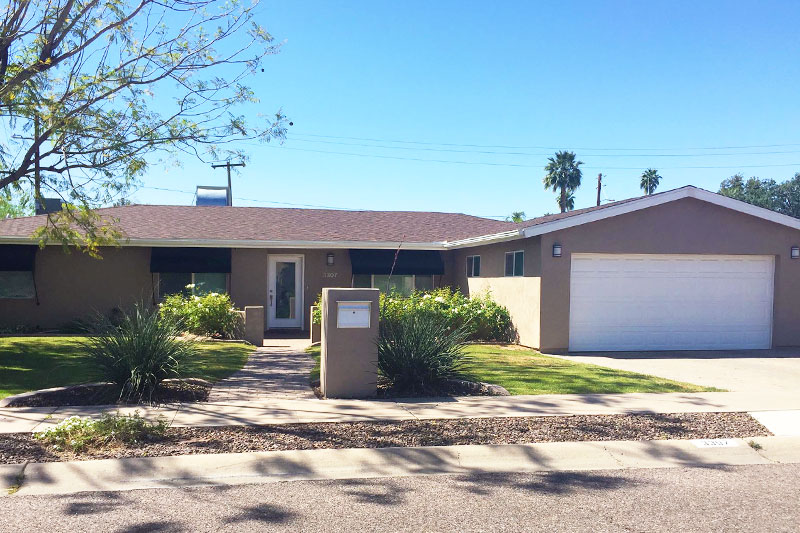 Estrella Village was originally developed as a major hub for industrial, commercial, and agricultural industries. Recently, the community has seen an increase in quality residential areas as well as commercial centers that complement and balance the concentration of industrial uses along I-10, according to the City of Phoenix website. Many of the homes in Estrella Village offer historic charm but may need some renovation, which is already often expected for a starter home. Anticipating the Loop 202 South Mountain Freeway and I-10 West Light Rail extension, this area will continue to grow as a popular location for commuters.
Homes in Estrella Village are priced from below $100s to mid $300s and range in size from 700 to just over 4,000 square feet. Buyers will find a wide selection of home styles from small, historic ranch homes to large custom single-family homes. This is an ideal location for a first-time homebuyer thanks to the neighborhood's low cost of living. Another appealing quality of this neighborhood is its quick access to Downtown Phoenix as well as all of the city's amenities.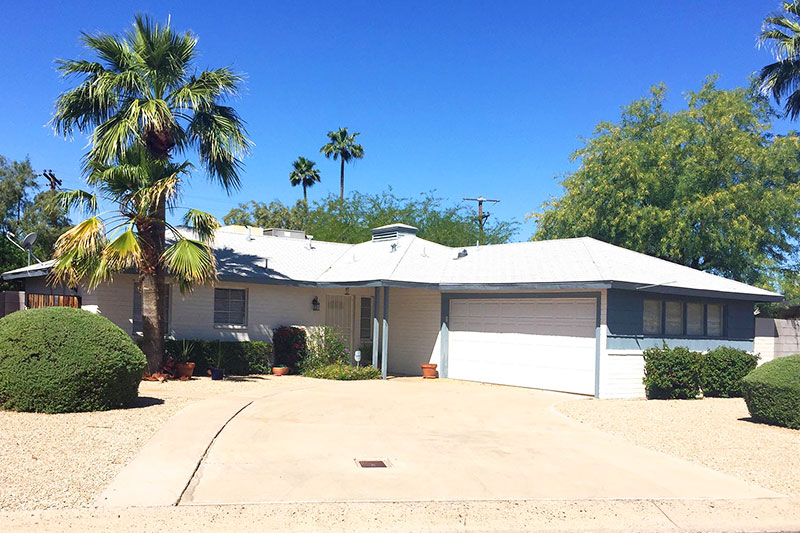 The financial district, also known as the "Central Corridor" orMidtown, has been quietly growing over the years, according to the Downtown Phoenix Journal. Midtown is home to notable places like Park Central Mall, One Lexington, and Steele Indian School Park. Midtown is also home to cherished historic districts such as Alvarado Historic District, Ashland Place Historic District, Cheery Lynn Historic District, and Idylwilde Park Historic District. The neighborhood features a variety of home styles ranging from 19th century bungalows to modern condo buildings. Although Midtown doesn't get the same attention as Downtown Phoenix, it still offers homebuyers an urban vibe.
The current median home price is in the low $200s, and homes range in size from 400 to just over 4,000 square feet. This area will remain popular due to the historic charm and the light rail running on Central Avenue, offering residents conveinent access to museums, arts galleries, sports venues, and some of the best coffee shops and restaurants the city has to offer.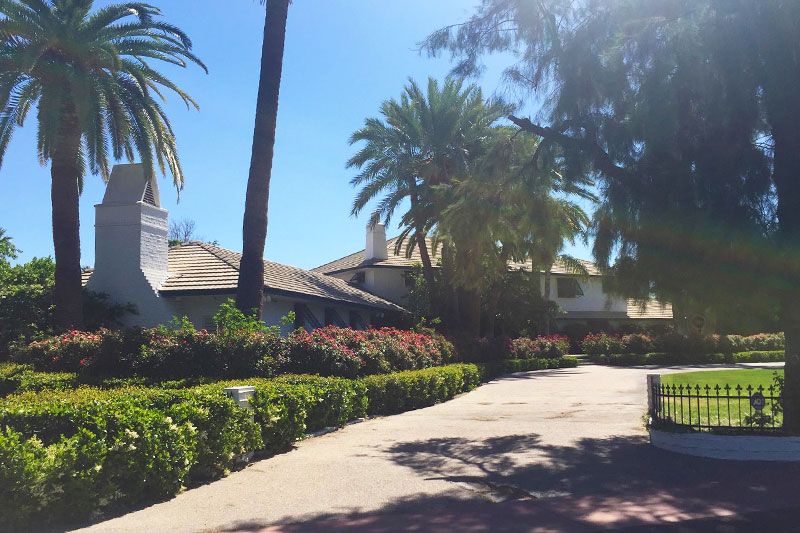 One of the most diverse areas of Phoenix, South Mountain Village features distinct landscapes including farms, deserts, and urban environments. The neighborhood consists of historic homes as well as modern luxury custom homes and large-lot horse properties. Homestyles range from historic Pueblo and Ranch to Contemporary designs.
First-time homebuyers will find reasonably priced homes starting in below the $100s to the high $800s. South Mountain Village is an area in Phoenix that will continue to thrive thanks to its eclectic homes, diverse landscape, and a variety of amenities. South Mountain Park, the nation's largest municipal park, is a favorite for outdoor enthusiasts and those living an active lifestyle.