Las Vegas Local Life
5 Things To Do in Paradise Before and After a UNLV Game
Cue the confetti cannons because football season is approaching. Fans who regularly cheer on the UNLV Rebels college football team know that it's always an exciting time. On game day, you can feel the energy within the city, as well as around the Sam Boyd Stadium, which is home of the UNLV Rebels. It's only right to want to start the fun before getting to the game, and sometimes after, especially when the Rebels win and you want to keep the party going.
Here are five things to do in and around Paradise before and after a UNLV game.
Tailgate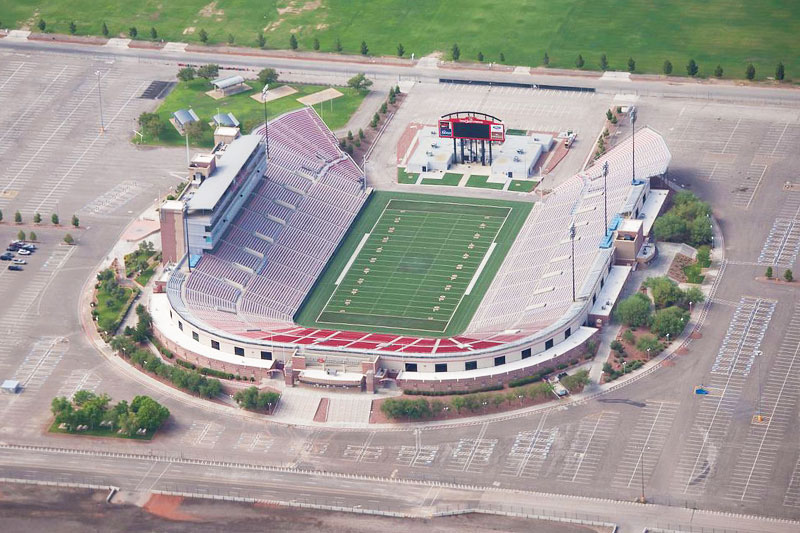 Although Sam Boyd Stadium is located in Whitney, people attending a UNLV Rebels game will have to drive about 20 minutes from Paradise. Tailgating at the stadium's parking lot or at Star Nursery Field, which is next to the stadium, is a great way to get ready before the big game. The parking lots are open four hours prior to game time and stay open one hour after the game ends. Fans arrive a few hours early to socialize with other fans, play drinking games, people watch, or enjoy some grub before the game starts. Some fans even hang out and tailgate after the game is over and wait for the traffic to die down before heading back into town.
Hit the Bars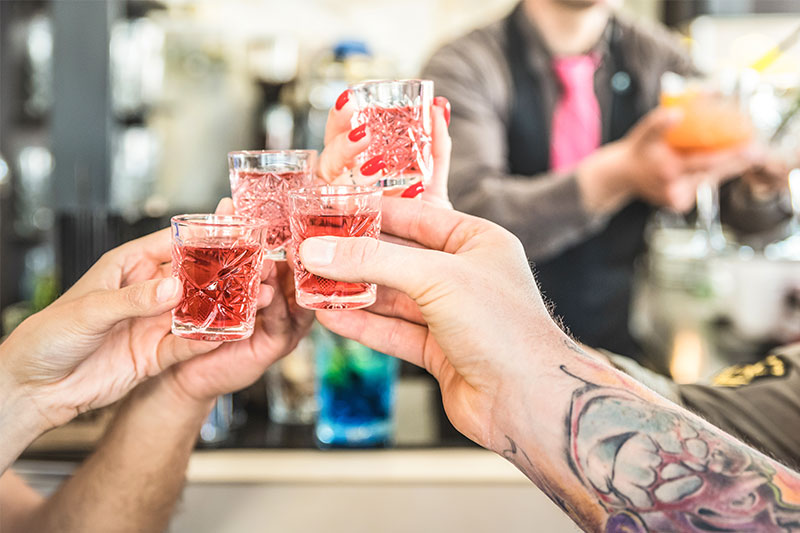 For those who wish to stay in Whitney, there are several choices for dining and drinking before and after games. Along North Stephanie Street and Sunset Road, you'll find plenty of bars, restaurants, and strip-malls that make great hangout spots.
Closer to campus, in Paradise, there are a considerable amount of bars to choose from, especially on Maryland Parkway. Champagne's has been around since 1966, and it's an excellent dive bar for classic cocktails, karaoke, and blues music. It was even featured on an episode of "Bar Rescue" where it went through some renovations that made it a tad better. Another great bar on Tropicana Avenue, Crown & Anchor is popular not just on game days, but every day of the week. With a fun vibe, this British pub serves authentic British food at reasonable prices. Other favorite bars in the area include The Dive Bar, gay-friendly bars in the Fruit Loop region, and Double Down Saloon, which offers live music, gambling, and unique drinks like the Ass Juice shot.
Go Downtown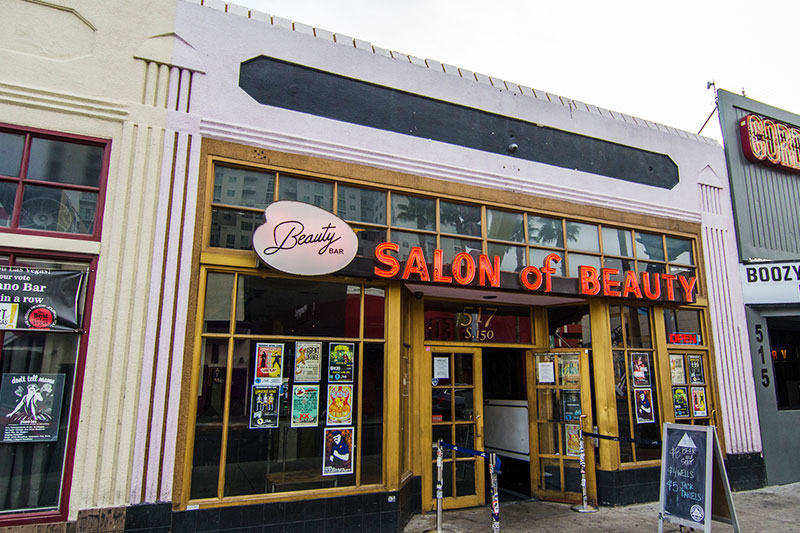 It's not uncommon to catch a crowd of UNLV students, locals, and Rebels fans hanging out in Downtown Las Vegas after a game. It's not a far drive from Paradise either, making it a convenient neighborhood to check out. There are a lot of low-key hangout spots worth trying like Beauty Bar, The Griffin, and Millennium Fandom Bar.
The hotels downtown are also often filled with folks who've just finished watching the game. One in particular is Gold Spike. This hip hotel has everything from music and DJs to roller skating parties and firepits. They also have oversized board games that guests can play like giant beer pong, Twister, and Connect Four.
Go to a Casino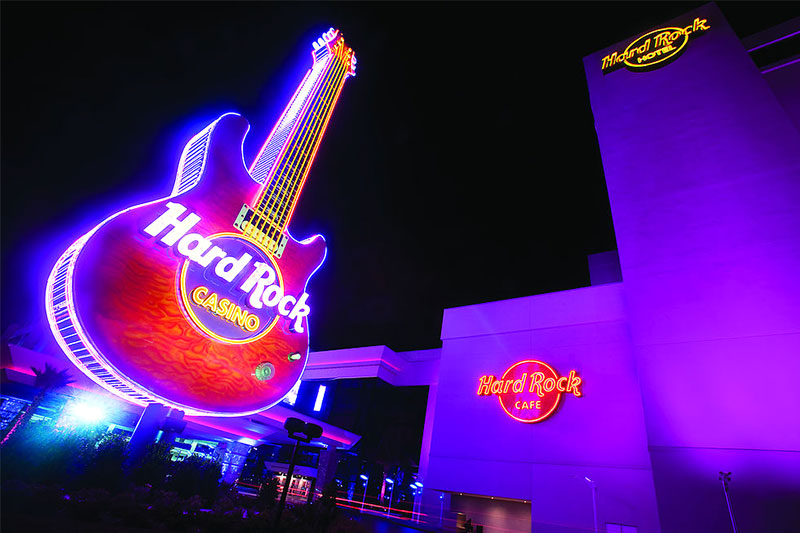 After a game, you might want to try your luck at gambling while avoiding all of the tourists on The Strip. Luckily, you can go to a casino in Paradise that cater more to locals; try the Hard Rock Hotel or Ellis Island Casino, Hotel, and Brewery. Hard Rock Hotel also has entertainment like Magic Mike Live and Vanity Nightclub, as well as their famous Center Bar. Ellis Island is a newly remodeled casino that's legendary in the neighborhood. It features a brewery, restaurants, karaoke, Blackjack games, and affordable drinks. Both the Hard Rock and Ellis Island also have free parking, which is gold in the Las Vegas these days.
Try Something Different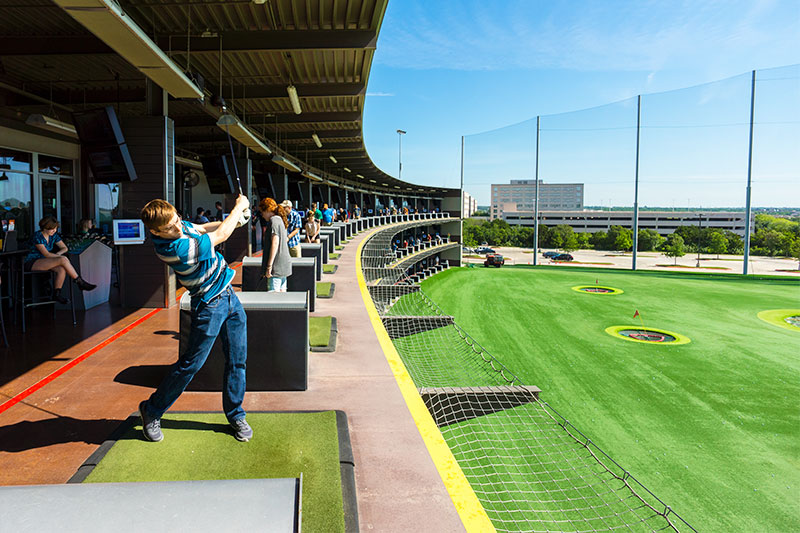 Drinking and partying is fun, but sometimes it's nice to try something different. For those want an unconventional evening after a game, there are a few choices to consider in Paradise. Top Golf is on Koval Lane, and it's a family-friendly option. Visitors can work on their golf swing, play in the kid's zone, or enjoy a live show.
There are also ample hookah lounges in the area that are fun for a nice, calm evening. LUV is a great place to smoke hookah, enjoy Mediterranean food, or have a specialty smoothie. Azuza Hookah Lounge has a relaxing atmosphere and features a creative menu consisting of a variety of, cocktails, non-alcoholic beverages, desserts, and Mediterranean entrees.