6 Non-Boring Ways to Spend Valentine's Day in Chicago
Valentine's Day is right around the corner, and while you could spend it sipping on wine, eating chocolate, and overspending on a meal at a crowded restaurant, Chicago offers so much more. Get a little creative with your Valentine's Day this year, whether you're spending it solo, with a group of friends, or alongside your significant other, consider an outside-the-box activity to get in the spirit.
A Night at the Peninsula - Streeterville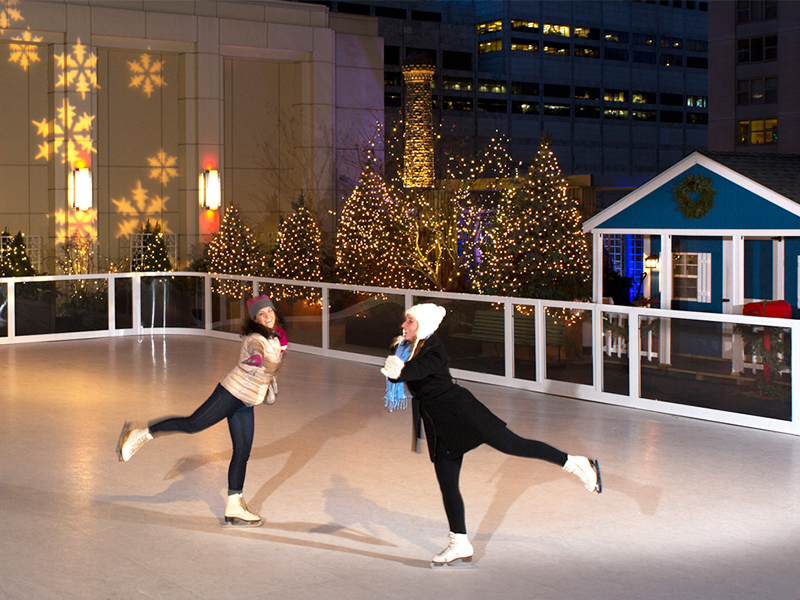 The holiday season may be behind us, but it's hard to tell at the Peninsula Sky Rink in Streeterville. Surrounded by pine trees and the Chicago skyline, the 2,100-square-foot ice skating rink at this luxury hotel is open daily. The rink rises four stories above Michigan Avenue and is adjacent to the Shanghai Terrace. Post-skating, warm up with a cocktail at Shanghai Terrace, which was rated the No. 1 Chinese restaurant in Chicago by the Zagat Survey.
Go Bar Hopping down Randolph St. - West Loop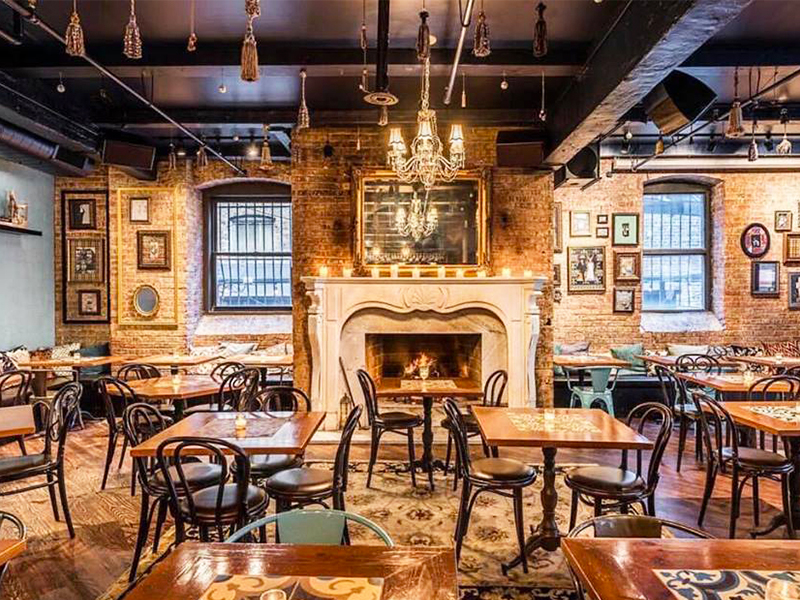 Randolph Street in West Loop has some of the best restaurants in the city, and sometimes it's hard to just pick one. Start at RM Champagne Salon on Green Street with a glass of bubbly in a cozy and romantic setting — it's set down a quaint alleyway with a European-style atmosphere. After that, trek to Bar Siena for Italian fare and drinks. The massive two-story space is known for its high-energy atmosphere. Save some room for dessert at Bombobar, located right outside of Bar Siena and known for their hand-crafted hot chocolate served with mini donuts. Not ready to end the evening? Head over to Kaiser Tiger for a craft beer in a relaxed setting.
Be a Tourist for a Day at Museum Campus - South Loop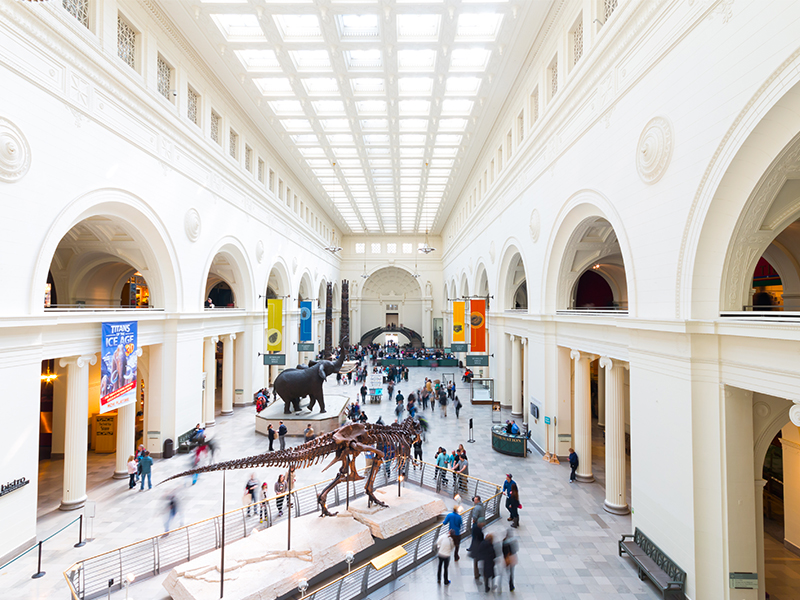 The museum campus in the South Loop is home to three of the nation's best museums, the 91-acre Northerly Island nature preserve, and arguably the best view of the city's skyline. Start at the Field Museum where admission is free for the entire month of February. For those celebrating Valentine's Day with a more flexible schedule, the Adler Planetarium will have free days between February 5 and 9, and 19 through the 22. Brave the weather and enjoy a few scenic moments at 13th Street Beach and the Northerly Island pathways. Don't forget to snap a few photos along Museum Drive looking to the city with the lake in the forefront.
Explore Clark Street - Andersonville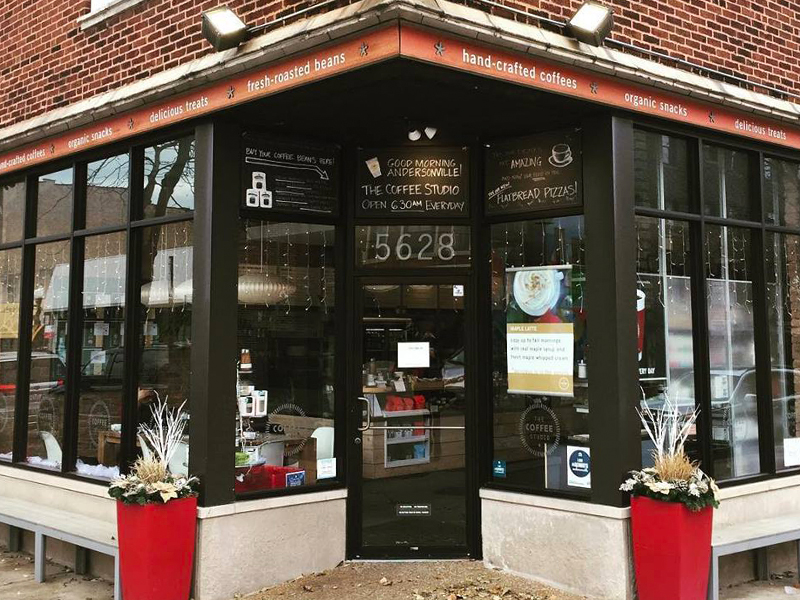 The stretch of Clark Street in Andersonville between Ridge Avenue and Foster Avenue is home to some of the best vintage and antique shops in the city. In need of some Valentine's Day flowers or even an indoor plant? Gethsemane Garden Center is a hub for plants, flowers, and gardens, and is located around the northernmost point of the shopping district of Andersonville. Heading south on Clark, pop into The Coffee Studio for a caffeine boost before venturing into Roost, a vintage shop with rustic and farmhouse decor. Next stop at the Andersonville Galleria, a retail market with independent vendors that include artisanal jewelry, clothes, foods, and more. Mercantile M is a must-stop for lovers of vintage and reclaimed furniture. While there are plenty of great restaurants along Clark Street, Big Jones is among the best, offering coastal Southern cuisine and an extensive whiskey and bourbon list. Don't forget dessert from George's Ice Cream & Sweets, whether it's a scoop for now or a pair of cupcakes for later.
Go For a Run in Your Undies - Wrigleyville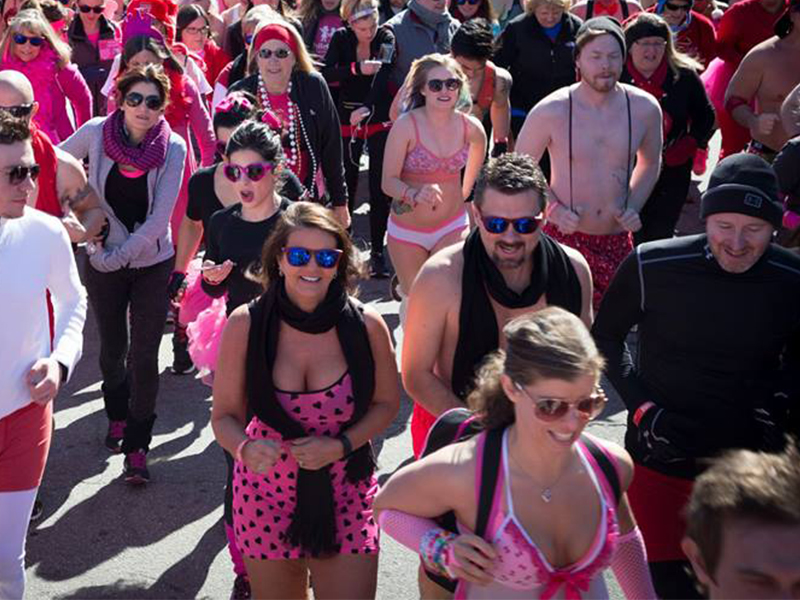 Not for the timid, the Cupid's Undie Run through Wrigleyville is a part of a national effort to raise awareness and funds for neurofibromatosis (NF), a rare genetic disorder that can cause tumors to grow anywhere in or on the body. On Saturday, Feb. 10 the Cupid's Undie Run starts at noon at John Barleycorn on Clark Street, and the one-mile fun run gets going at 2 p.m. The party continues until 4 p.m. Pre-register online for $40 and all proceeds go to help find a cure for NF.
Laugh Your Way Through a Second City Show - Old Town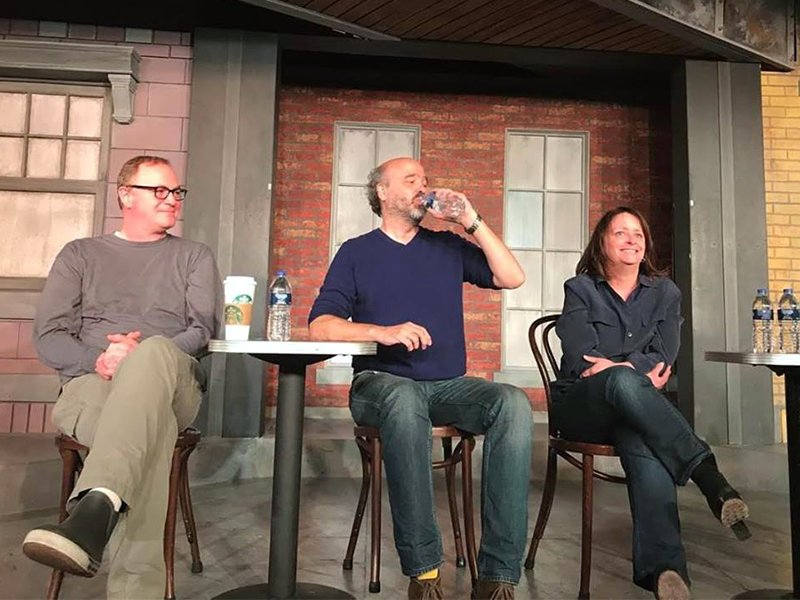 It's hard to go wrong with an evening at Second City in Old Town. On Valentine's night, Dream Freaks Fall From Space and The Second City's Black History Month Show are both playing at 8 p.m. Tickets run between $20 and $39 depending on the show and seating preference. Before the show, grab a bite to eat and a drink at the 1959 Kitchen & Bar located on the second floor of Piper's Alley. The menu has a solid selection of local craft beers as well as cocktails and wine, while the food focuses on humane and certified organic ingredients.