7 Ways to Make Your Home More Appealing to Buyers
If you are thinking about selling your home, you're in luck because now is a great time. According to Mashvisor, the current housing market is in favor of sellers rather than buyers. Although some housing markets may face a shortage of supply and not being able to keep up with the increasing demand, it's still a seller's market.
Neighborhoods.com chatted with real estate expert and Nationwide Realty employee Michelle Cahow who stated that sellers should be ready because even though it's a seller's market, sellers should be aware that housing development is increasing all over. "Sellers should stay competitive, stay up to date with what's hot. There are new homes being built every day, so it's important to know what buyers are looking for," Cahow said. One way to stay ahead of the competition is to make your home more appealing. In honor of National Homeownership Month, here are seven ways to make your home more appealing to buyers.
Study Your Competition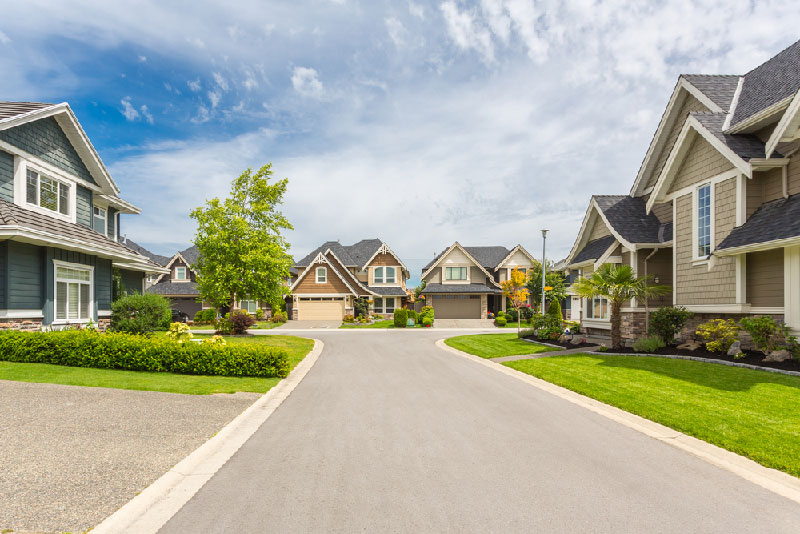 Study the market and know what you're up against. Cahow explains that sellers should "take a moment and check out new homes with a virtual tour to get ideas of how to make your home appealing." This can range from staging your home with modern furniture pieces and adding new lighting fixtures to making minor repairs and removing personal items. Other ways to check out the competition can be to walk around your neighborhood and visit some open houses to see what's on the market and how much the homes in your area are selling for. Then you'll know if your price is matching up with what the market is offering.
Clean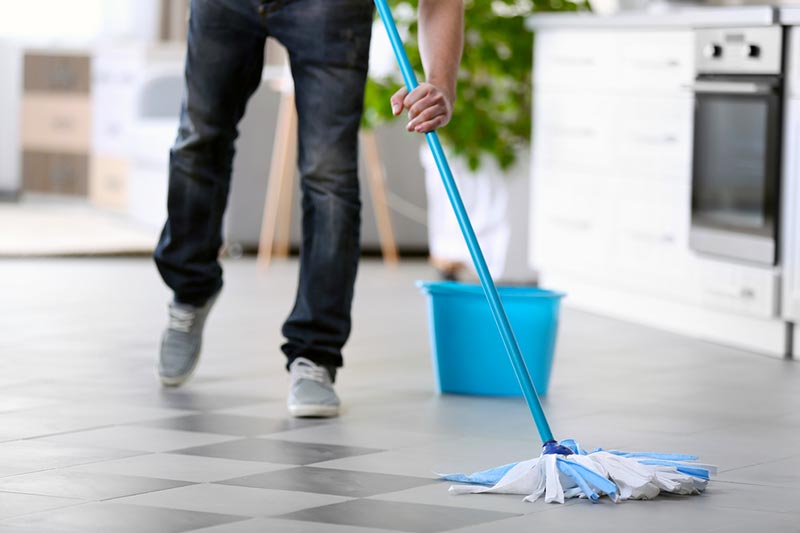 Shampoo your carpets, scrub those hard-to-keep-clean-baseboards, and get rid of spider webs. Make sure that your house is in tip-top condition before potential buyers step foot inside the door. U.S. News mentions that "making your house feel clean and new will go a long way toward selling your home quickly and at the best price. Realistically, it comes down to keeping the macaroni and cheese off the stove when it's time to show. If a house is kept clean and shows nicely, you will be competitive."
Declutter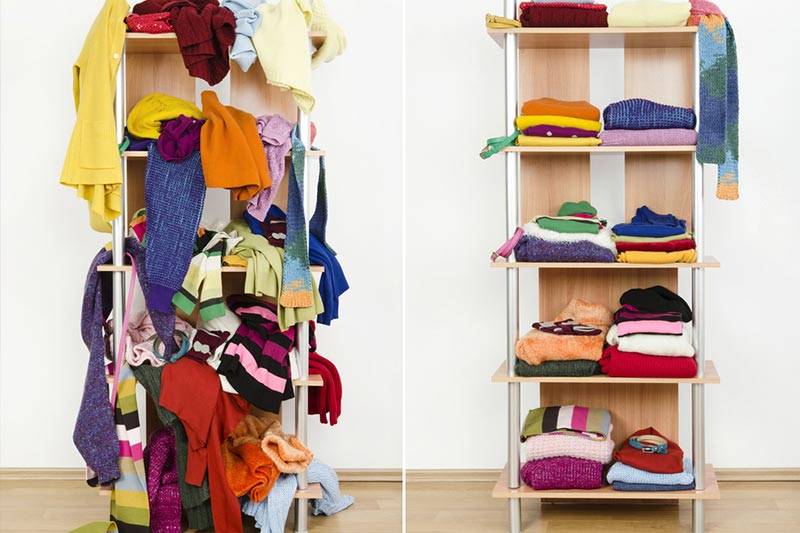 Now that the house is clean, it's time to declutter your space. Do you have magnets and papers on the fridge, scented candles everywhere, an abundance of throw pillows, etc.? The best thing to do is to donate it or throw it out. It's also best to keep attics, basements, and garages clutter-free too because potential homebuyers will want to see all areas of the home. Ideally, all rooms in the home should look open and spacious.
Get Rid of Personal Items
The house is clean and the clutter is gone. Now take things one step further and get rid of anything personal. No drawings from your kids on the fridge, no pictures of fido in the living room walls, and no attention-grabbing knick-knacks in the hallways. "Besides decluttering your home, the best thing a seller can do is remove anything personal like family portraits. Anything that attaches you to the home. You want the buyer to see themselves in the home," says Cahow.
Maintenance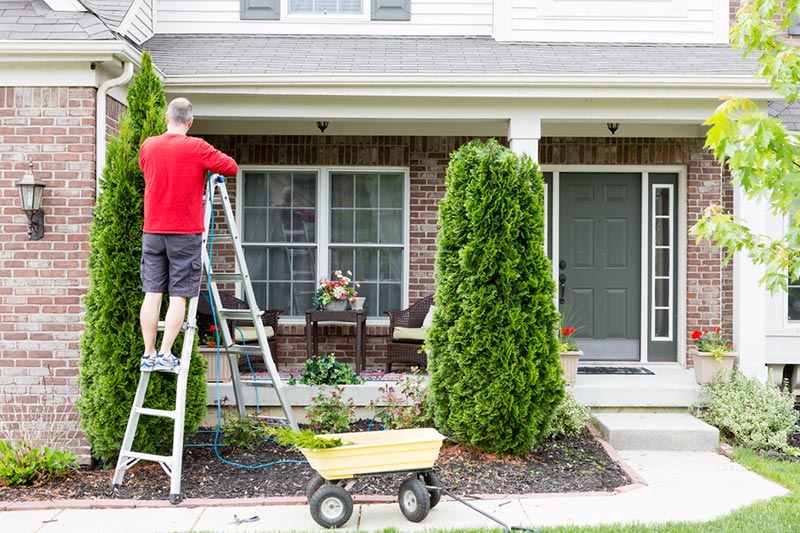 One thing that will bring the value of your home up is to do a little maintenance on it. Even if it is something small, it could help increase the value of your home and attract more potential buyers. Some maintenance ideas to consider are installing ceiling fans, fixing a broken garage door, adding crown molding, installing new bathroom or kitchen cabinet handles, repairing a crack in the sink, or adding a fresh coat of paint on a few walls. It's also best to stick to neutral colors in order to appeal to a broader audience.
Replacing Old Appliances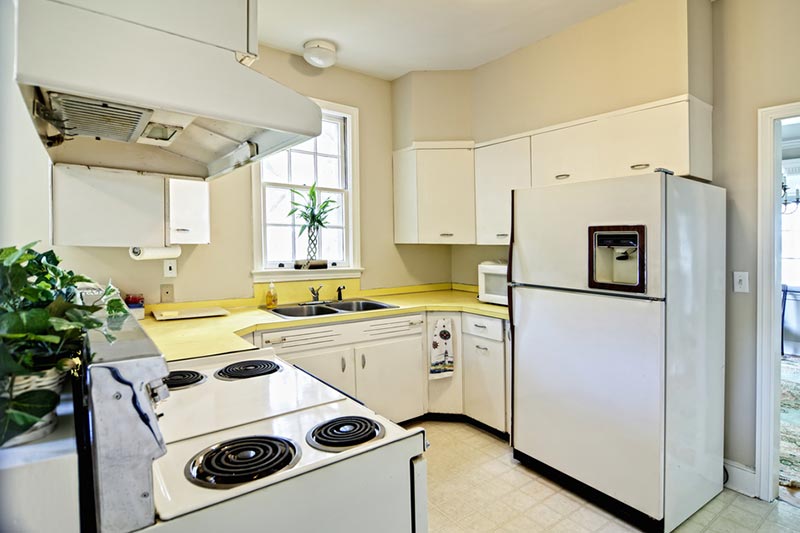 Replacing old appliances is also a good way to attract new buyers because outdated appliances can distract buyers from your home's potential and overall vision. One last thing to remember is that after a buyer makes an offer on your house, they will have a home inspection. Any significant problems within the house will be brought to light, so its best to take care of it beforehand.
Curb Appeal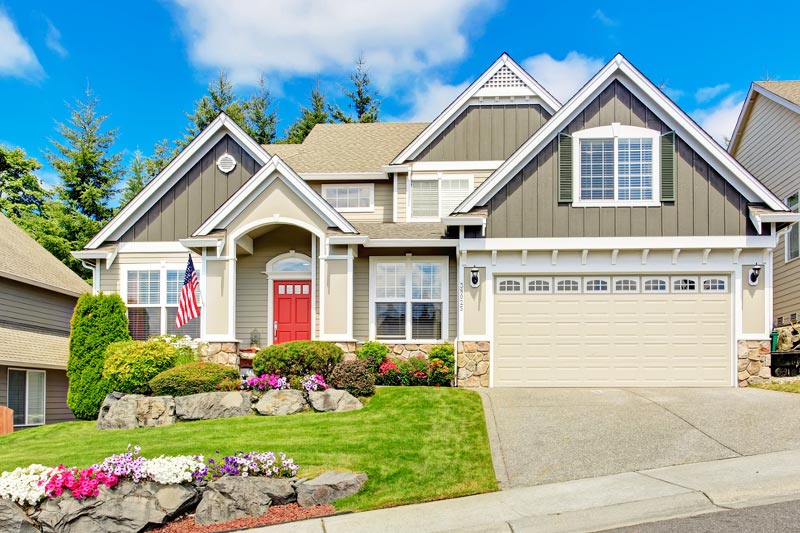 After the inside of the house is squared away, it's time to work on the outside. It's important to make sure the exterior of your home is in great shape, as it's the first thing buyers will see when they arrive. And we all know that first impressions matter. Curb appeal is what draws potential buyers to your home, and taking it a step further to make them want to go inside and see what it has to offer.