A Tale of Two Cities: Housing Inventory in Phoenix and Tucson
Phoenix and Tucson may both be feeling the benefits of a thriving housing market, having risen above the ashes of what remained from the burst bubble of 2008. In December, Arizona Daily Star reported that new home builds were reaching record levels in 2017, prompting major builders to plan multiple communities this year. Meanwhile, AZ Central reported the impressive tally of 93,500 Valley houses changing owners in 2017 — up six percent from 2016 and one of the best years in the city's history for sales. But the two major Arizona cities are not equally matched in terms of one thing: inventory.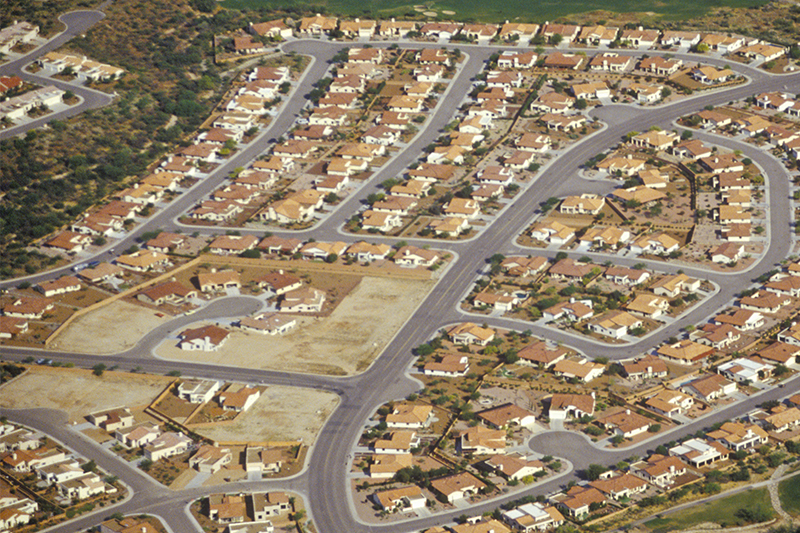 According to Arizona Public Media, even with prices remaining stable, the number of homes for sale in Tucson is the lowest it's been in the 22 years the Tucson Association of Realtors (TAR) has been keeping score. To put that in perspective, the month of February saw inventory drop to 3,293 homes, only enough to supply home sales for less than three months (a market is balanced when supply will last six).
Though this normally would cause slight panic among the market, forcing inflated home prices with lack of available options, the prices have not unreasonably increased. On the flip side, TAR President Ginny Huffman noted that, should prices increase at an unsustainable rate, it could slow sales significantly.
The good news is that with inventory so low, it has only helped builders become more confident in moving forward on new projects. Per AZ Daily Star, the Sam Hughes neighborhood will see a new community of 12 homes by builder A.F. Sterling Homes. Downtown Tucson is stepping into high-density residential growth by developing several projects that appeal to those looking for convenience and walkability. One is a 14-story mixed-use condo development along 4th Avenue, which could be completed by 2020 if approved.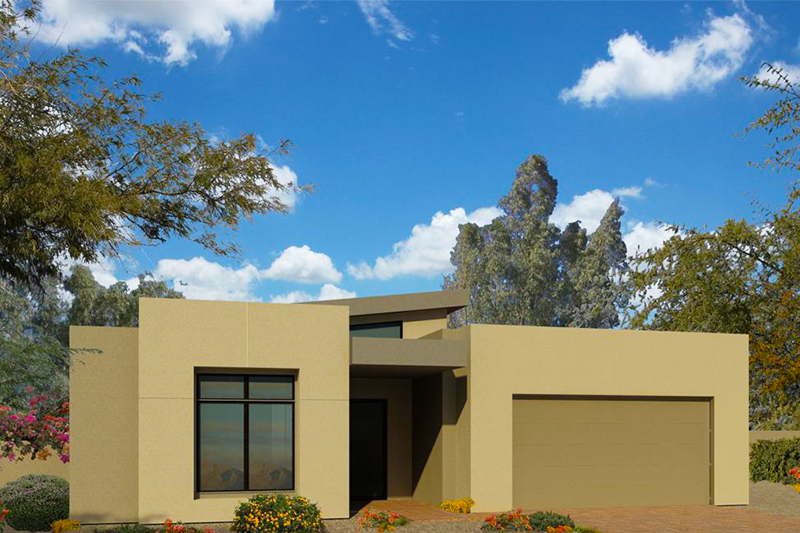 On the other end of the spectrum is Phoenix, which is bursting at the seams with new developments. According to AZ Family, the Phoenix real estate market has "taken off" with 47 percent of homes selling within the first 30 days of being listed. Though the homes are selling fast and inventory has been higher in previous months, the numbers are well above where they were between 2012 and 2015. The number of new listings in February is at 9,594, per Arizona Regional Multiple Listing Service.
Like Tucson, Phoenix builders are progressively seeking new projects in the Valley. Phoenix Business Journal reported on Fulton Homes' announcement to invest $300 million in new home development in and around Phoenix, despite already owning more than 6,000 lots in the area. Bill Gates is part of an investor group that wants to build a 25,000 acre master-planned "smart-city" just west of Buckeye. Meanwhile, Downtown Phoenix will see the addition of multiple projects set to change the city's skyline.
Though both Phoenix and Tucson have widely different levels of inventory, they both expect positive growth in 2018. Per Realtor's 2018 National Housing Forecast, Phoenix expects a 3.66 percent increase in sales growth and 2.26 increase in price growth while Tucson expects a three percent increase in sales growth and 2.71 increase in price growth.