Austin Real Estate
Austin Real Estate: The Population Boom in The Lone Star State Capital
Already a bastion for long-time Texans and trend-conscious new arrivals, Austin recently became a major destination for families seeking a blend of urban excitement and country charm, for tech and business professionals seeking to ride the wave of industry surrounding the Lone Star capital, and for first-time homebuyers eager to settle in a lively city with home prices that haven't ascended to San Francisco and NYC levels (yet).
Austin's new residential boom necessitated an outward spread for the city, with previously-quiet neighborhoods and sleepy suburbs transforming into hotspots packed with restaurants, recreation centers, shops, parks, and many other amenities. These particular neighborhoods, towns, and master-planned communities experienced impressive growth related to Austin's population spike, and trends indicate that they'll continue to expand as Austin keeps attracting new residents.
By The Numbers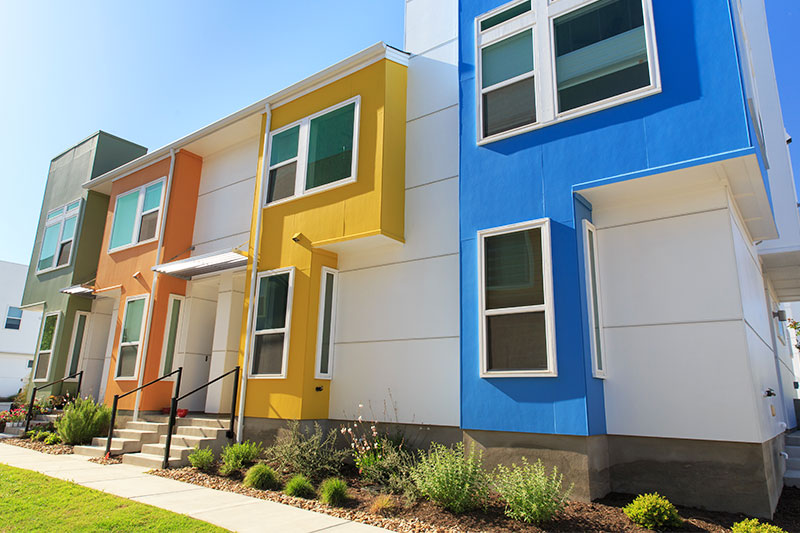 According to the Austin Business Journal, this region of Texas "remains a national hotbed for population growth." In 2017, Austin's metropolitan population increased from 2,060,558 to 2,115,827, reflecting an expansion of 2.7 percent. This granted Austin the number nine spot on nationwide lists of the fastest-growing cities in America.
City Neighborhoods Affected By The Population Boom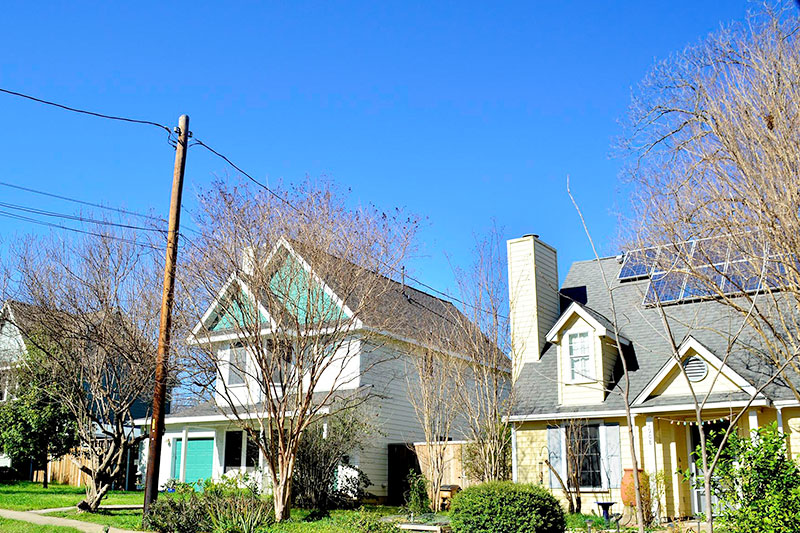 Within Austin city limits, the neighborhoods most notably affected by population growth are areas previously considered "under the radar" or "off the beaten path." Centrally located regions like Downtown Austin, East Austin, and Zilker—all obvious candidates for high property values—continue to flourish with price tags to match.
However, neighborhoods farther from the city center, like East Riverside, are in the process of recovering from economic downturns, and now find themselves boosted by new Austin arrivals yearning for solid investments in up-and-coming areas.
Quickly absorbing momentum from the rapid growth of adjacent South Lamar, South Manchaca is poised to become one of Austin's hottest regions for new transplants who want to be close to the city's dining and nightlife action without sacrificing residential peace and charm.
Bordered by the popular dining drag of South 1st Street, South Manchaca features a number of beloved and long-standing neighborhood eateries and drinking dens like the Full English tea shop, Casa Maria Mexican restaurant and bakery, and Casino South Side Lounge, a retro-inspired and dog-friendly cocktail lounge with a sizable back patio.
The majority of homes in South Manchaca are single-family dwellings, supplemented by a strong inventory of condos, apartments, and townhouses. The median sale price in the neighborhood is currently in the mid $300s.
A reasonably priced neighborhood next to the expensive and high-traffic area of South Congress is East Riverside. Its affordable home prices attract first-time homebuyers, making the neighborhood more desirable every day.
With excellent greenspaces (like Roy G. Guerrero Colorado River Metro Park), an abundance of locally owned restaurants and music venues, and easy access to Downtown Austin and the University of Texas, East Riverside has the amenities and daily conveniences that most homebuyers seek in a community. The neighborhood is also still in the midst of revitalization, making East Riverside a perfect choice for anyone wanting to get in on the ground floor of a soon-to-be popular area.
East Riverside's housing inventory mainly consists of attached and single-family homes with the median sale price in the high $200s.
North Austin neighborhoods, with their close proximity to other Central Texas cities like Round Rock and Georgetown, are fantastic starting points for new Austinites in search of value buys in developing areas. A prime example of a North Austin region with small-town cache can be found in Crestview, an area popular with University of Texas students and faculty because of its easy commute to campus and its lower housing prices.
A peaceful and family-friendly Austin enclave, Crestview nevertheless features several popular nightlife spots like dog-friendly beer garden Yard Bar and quirky Christmas-themed bar Lala's Little Nugget.
Most homes in Crestview are either single-family or attached homes, and the median sale price is in the mid $400s.
Fastest-Growing Suburbs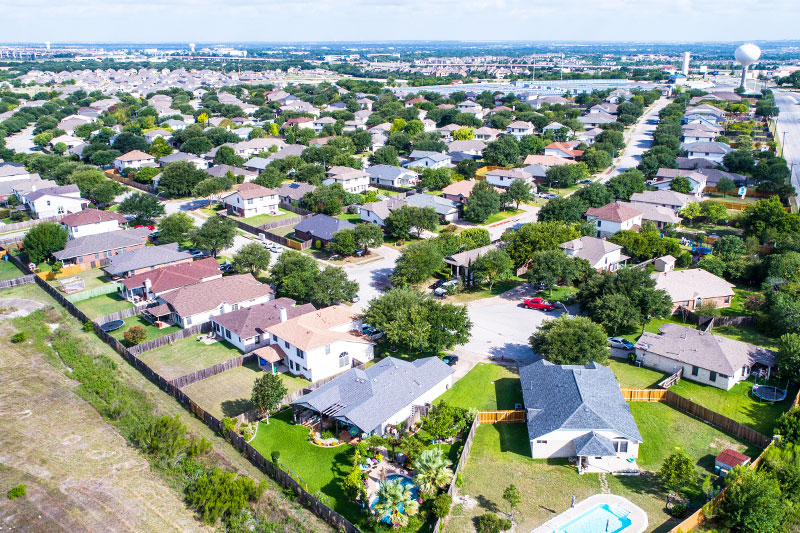 While neighborhoods in Austin proper certainly feel the effects of the city's remarkable population growth, the suburban communities just outside the city boundaries also benefit from the overflow of new residents seeking comfortable homes. According to the Austin American-Statesman, numerous Central Texas towns count among the U.S. Census' 25 fastest-growing cities, providing clear proof of the Austin area's growth potential beyond its metropolitan neighborhoods.
One smaller city occupying a slot on the U.S. Census' growth list is Pflugerville, a suburb just 15 miles northeast of Austin. With just over 55,000 residents, Pflugerville owes much of its popularity to its abundant parkland and its top-rated schools.
Fans of outdoor recreation flock to the waterfront park overlooking Lake Pflugerville and the running paths in Pfluger Park, while foodies enjoy hearty Southern-style cuisine at Springhill Restaurant, classic Tex-Mex eats at Rio Grande, and traditional Ethiopian fare at Taste of Ethiopia.
Homebuyers in Pflugerville primarily have access to single-family homes, with home prices starting in the mid $100s, depending on specific neighborhoods.
A large suburb wedged between Austin and Round Rock, Cedar Park also boasts a spot on the U.S. Census' fastest-growing cities list. This town particularly appeals to Austin transplants with families, due to its strong school rankings, waterfront areas, and entertainment and shopping options like the Alamo Drafthouse Cinema and the Lakeline Mall on the neighborhood's southern border.
Most homes in Cedar Park are single-family houses, and prices range from the low $200s to over $1 million.
The affluent community of Rollingwood benefits from a location directly west of the prime South Austin neighborhood of Zilker. Rollingwood residents have easy access to Zilker Metropolitan Park and the recreation-friendly waterways of the Colorado River and Barton Creek.
The town's commendable public schools and close-knit residential vibe make it a strong buy for Austin-area families with means, as the estimated median sale price for a home in Rollingwood proper is over $1 million.