Brandywine Homes Purchases Site for 28 Single-Family Houses in San Dimas
Brandywine Homes Purchases Site for 28 Single-Family Houses in San Dimas
Per Builder, Brandywine Homes' subsidiary Saddle Creek 28 Group has closed on a 10-acre site in San Dimas, CA where they plan to build single-family homes.
The entire buying process took three years as multiple lots from five property owners needed to be put together. The terms of the purchase were not disclosed.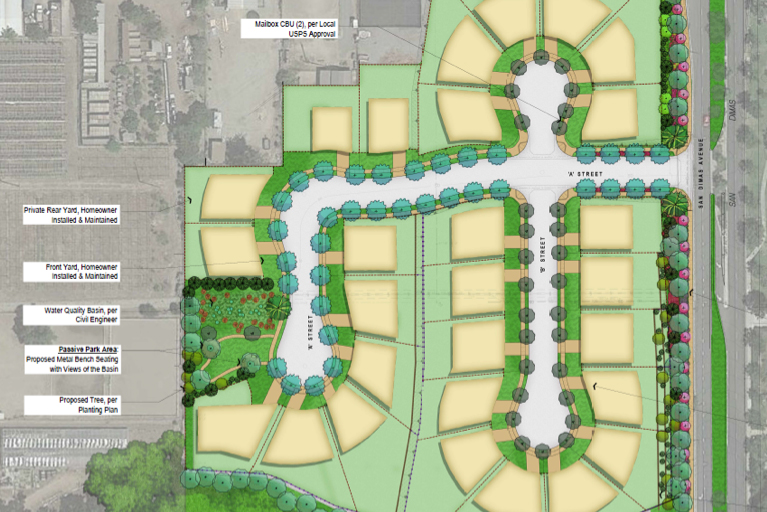 Dubbed Saddle Creek, the community will include 28 detached homes split between one- and two-story floorplans that range between 2,700 and 3,700 square feet. The developer states that residences will include "designer finishes, gourmet kitchens, and pampering master suites" on its website. Some houses are expected to include room for RV/boat storage along the sides.
You might know San Dimas as the location from the Bill & Ted movies, but there's actually more to it than time-traveling high school slackers. The small-town community in the San Gabriel Valley prides itself on a bevy of public parks, recreational facilities, and quality public schools