Miami Neighborhood News
Check Out These New Events at This Year's Memorial Day Weekend Celebration
Memorial Day Weekend is the unofficial start of summer (which actually starts on June 21). And in Miami, it also coincides with Urban Beach Week. While the event has previously drawn a younger, more party-prone crowd, this year the city is trying something a little different. The Miami Herald reports that this year's festivities will be decidedly more family-friendly and include more cultural offerings.
The short list, though not yet finalized, includes plenty of new events like a gospel performance, celebrity basketball game, movie screening, and a barbecue contest all in and around Miami Beach. The city has also authorized special permits for even more events like book readings and fashion shows. A military-themed air and sea show, which debuted last year, will return again this year. In all, the city will spend $350,000 on a concert (featuring rapper Kent Jones and singer Shaggy) and cultural events calendar to kick off summer in style. Below, find more information on the two main events happening this Memorial Day weekend, both of which serve to honor the holiday's military origins.
Miami Beach Air and Sea Show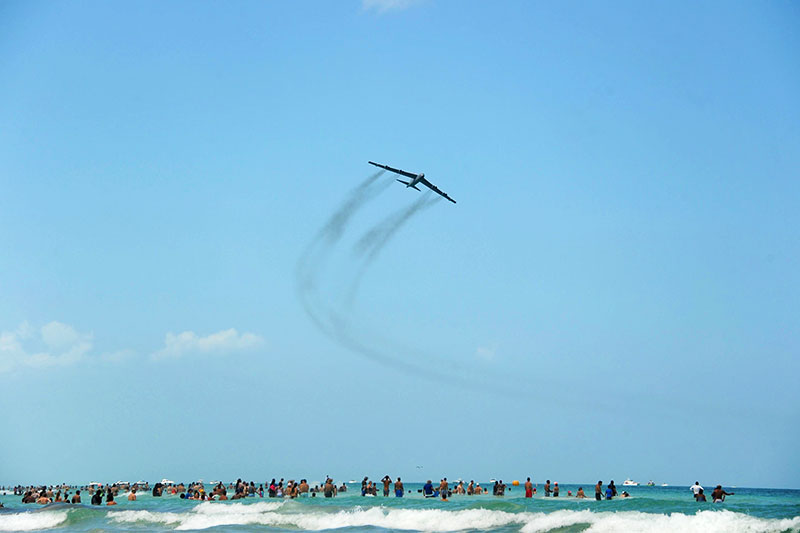 On Saturday, May 26, and Sunday, May 27, starting at 9:30 a.m., beachgoers can see military technology in action by land and by sea at this two-day, free event. The sea vessels start the show from 9:30 a.m. to 11:30 a.m. Then, from 11:30 a.m. to 3:30 p.m., keep your eyes on the sky. Stake out a spot between 11th and 15th streets for the best view.
Want to get an even better glimpse at these incredible, powerful machines? Check out the accompanying Display Village along Ocean Drive between 10th and 14th streets to see select military items on display as well as interactive demonstrations and kid-friendly activities like relay races and scavenger hunts.
Music Explosion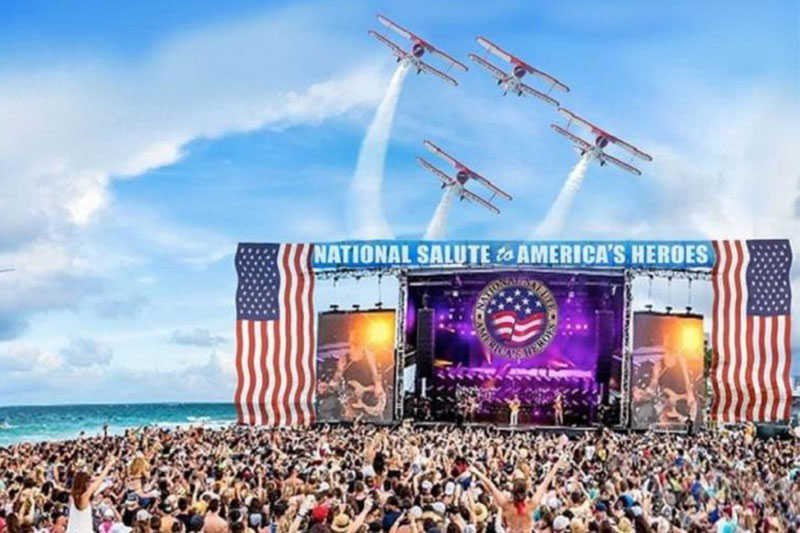 On Saturday night starting at 6 p.m., experience the debut Music Explosion concert, featuring musical artists Kent Jones, Shaggy, MAX, and DJ Irie. Keeping the Memorial Day theme front and center, this concert also includes a nighttime parachute demonstration from the U.S. Army Golden Knights Parachute Team and performances from the U.S. Air Force Band and U.S. Air Force Honor Guard Drill Team. Then, the sky will light up with fireworks after the concert is over—and after the parachutists are safely out of the way. The fireworks will be set off from the deck of a U.S. Army Landing Craft located just a few hundred yards off shore. Like the air show, the concert is free.
Other Memorial Day offerings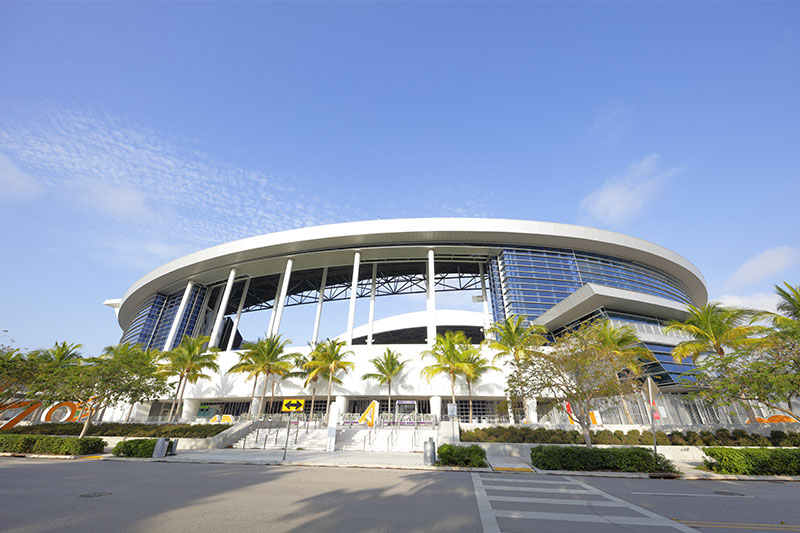 If you prefer to steer clear of the beach, you can enjoy another American pastime instead: baseball. Friday through Sunday (May 25-27), the Marlins fittingly play host to the Washington Nationals at Marlins Ballpark. Though not free, you can score tickets for as low as $16 (at time of publication).