Los Angeles Real Estate
Doors Open on New Three-Story Townhomes in Newport Beach
Ebb Tide, a redeveloped housing community in Newport Beach, has officially opened. The announcement was made by the Orange County home developer MBK Homes.
The 81 new townhomes are located at 1560 Placentia Ave. and sit on a nearly five-acre parcel. Irvine-based firm KTGY Architecture + Planning designed the homes.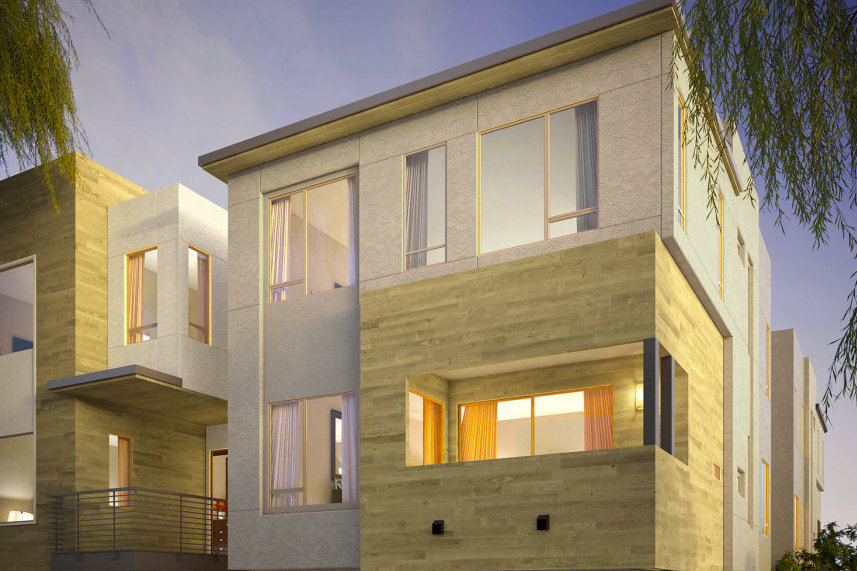 The three-story residences offer several attractive features for potential homebuyers including private and landscaped backyards, contemporary architecture, designer kitchens with stainless steel appliances, and a two-car garage. The townhomes come in three floor plans between 1,708 to 2,157 square feet with up to four bedrooms, four baths, balconies, and additional bedroom and rooftop deck options.
With comfort and durability in mind, the houses also come equipped with energy-efficient features such as energy-saving glass, tankless water heaters, and water-saving toilets. There are even drought-resistant plants sprinkled throughout the community. Shared amenities include a pool, spa, barbecue area, and residential meeting areas.
Prices for each townhome begin in the low $800,000s.