Houston Real Estate Development
Houston Master-Planned Community First to Offer Innovative Playground
The master-planned community Woodforest will be opening this spring. When it does, it'll feature a family-friendly playground that will be the first of its kind in the United States.
Woodforest plans to open its doors with a Sona Play Arch, which includes smart camera technology and audio that guides children through various games. This technology gets kids moving outdoors and making new friends. Sona Play comes equipped with cameras that monitor the kids and respond with instructions to move the games forward, and activities include dancing to music to remembering numeric codes that they have to input on the Sona Play's floor pad. The wide variety of activities have made the Sona Play Arch an intriguing piece of technology that has been installed in over 300 locations. It's even been integrated into the activity routines of elderly individuals who need more outdoor time.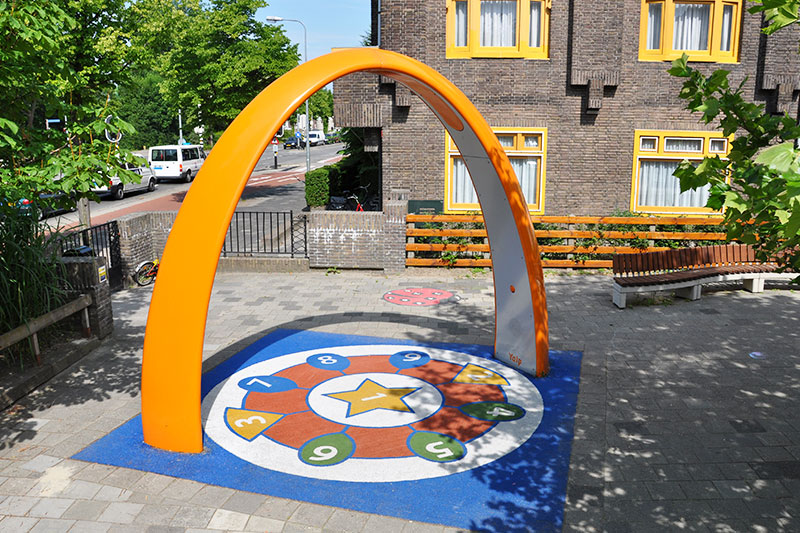 The arch stands at about 12.5 feet tall and sits at about 16.4 feet wide. On the ground, the play floor features colors and numbers that are part of the interactive activities, and the Sona Play can increase the difficulty level of the games over time. Because of its size, the Sona Play is also great for kids with mental or physical disabilities. The Sona Play is part of the larger Wallaroo Park, which will feature spider web play spots, slides, spinner play pieces, and a water bubbler.
Woodforest has already opened more than 300 model homes for people to visit, and homebuyers will find homes starting at $200,000. Residents will also enjoy plenty of other amenities when the community's doors open. Forest Island will be a 16-acre tennis and aquatics center where residents can enjoy a swim in the large fitness pool, time at the basketball courts, or fun at the Lily Pad Spray Park. During the second phase of the community's launch, the Stampede Sportsplex will launch. There will also be plenty of parks, hiking and biking trails, and a 27-hole golf course where residents can relax. Woodforest is placing a premium on outdoor entertainment, making it a prime community for anyone who likes staying fit while staying outside.