Miami Local Life
How to be a Good Neighbor in South Florida
What it means to be a good neighbor varies from region to region depending on many factors. In South Florida, the tropical climate, great beaches, and, yes, the dense traffic conditions are part of what makes this area of the country unique.
So following a few rules that demonstrate good will in these areas is an important part of showing kindness to your fellow citizens. These practices are some of the ways you can ensure you'll be the apple of your neighbor's eye.
Help Prepare for a Hurricane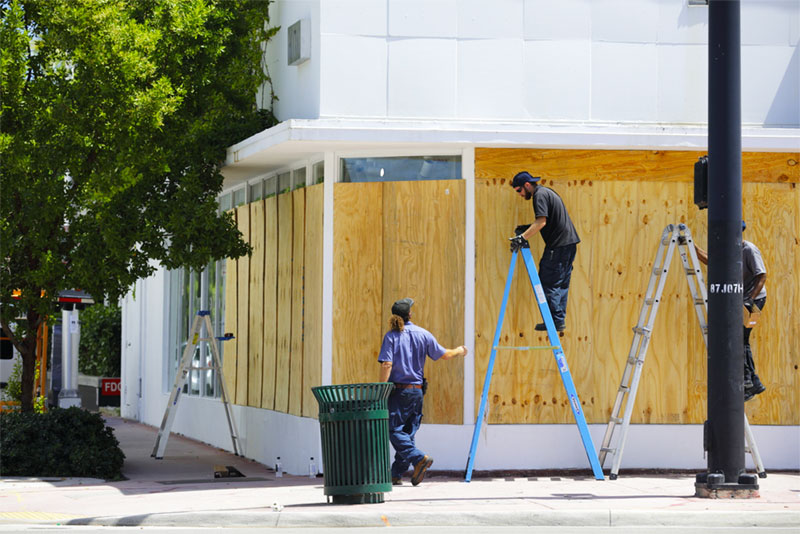 When news reports show that South Florida is in the "cone of uncertainty," residents spring into action and start preparing for the storm that may (or may not) hit. Depending on the intensity of the storm, the days prior can bring anxiety and fear for all. So, it's especially important for neighbors to work together for the good of the community.
Putting up hurricane shutters or boarding up windows with plywood is no small task, so helping your neighbors (especially the elderly ones) goes a long way. You should also make sure your yard is free from debris because strong winds can make even the most innocuous of items flying projectiles during a storm. During hurricane preparation, supermarkets run out of common supplies, especially water, so stocking up with others in mind is a good idea. When the storm hits, open your doors to others around you, and share your food and drink (and your war stories of hurricanes past). This will help you and your neighbors through trying times.
Conduct Proper Beach Etiquette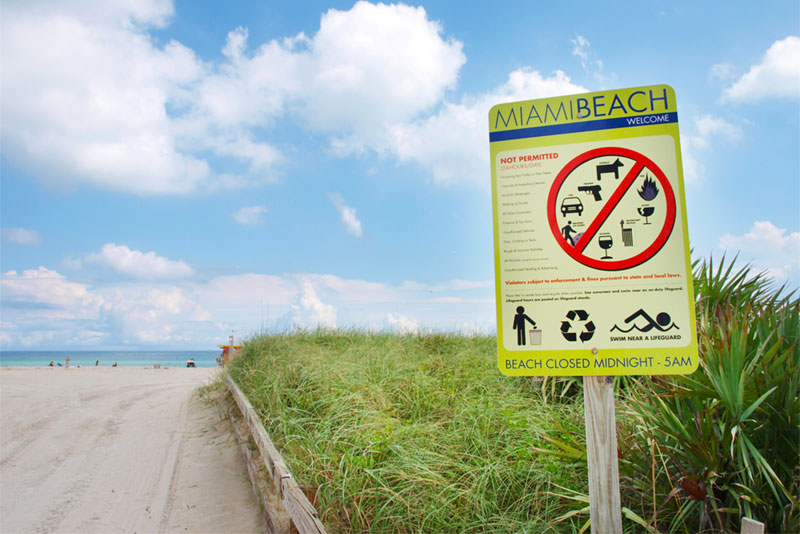 The beaches in South Florida are a great source of enjoyment for both the throngs of tourists who visit yearly and also the residents who frequent the shores. But bad behaviour on the beach can ruin everyone's good time, so following a few rules of beach etiquette can ensure a relaxing environment for all.
First, don't blare your music. If you take a sound system to the beach, keep it at a low volume or use headphones. Whenever possible, keep at least five feet between you and the next closest group. Most South Florida beaches have ample space to accommodate all, so don't crowd your neighbors. While South Florida has more relaxed rules when it comes to dress codes on the beach, more akin to European or South American rules, it's important to understand their limitations—so don't take advantage of the lax atmosphere and border on exhibitionism. Conversely, don't gawk at your fellow beachgoers who may not be as covered up as you are. Lastly, keeping beaches clean is a group efforts, so clean up after yourself or, better yet, pick up any loose trash you see as a public service.
Obey the Rules of the Road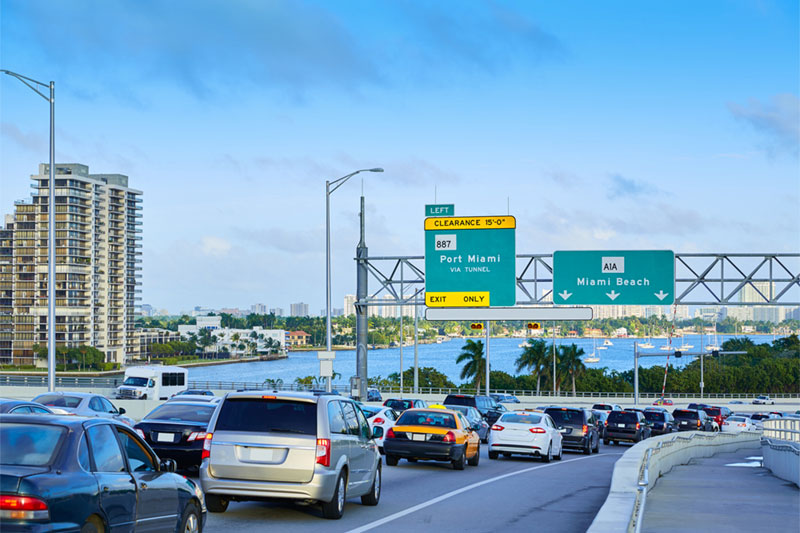 Every city likes to brag about congested traffic and how bad their drivers are, but in South Florida, we have the statistics to prove it. Florida routinely ranks as having the worst drivers in the country, as it did in this SmartAsset study that looked at fatalities per 100 million vehicle miles driven, arrests for driving under the influence per 1,000 drivers, percentage of insured drivers, and Google Trends on driving tickets. So a little courtesy goes a long way.
Don't engage in these common driving faux pas—ignoring a stop sign, double parking in the middle of a busy thoroughfare, failing to use turning signals, and crossing over four lanes to get to a highway exit. Also, when you're about to enter a roundabout, you must yield to the drivers already in the circle and wait until they've passed before you enter.
Respect Your Often Very Close Next Door Neighbor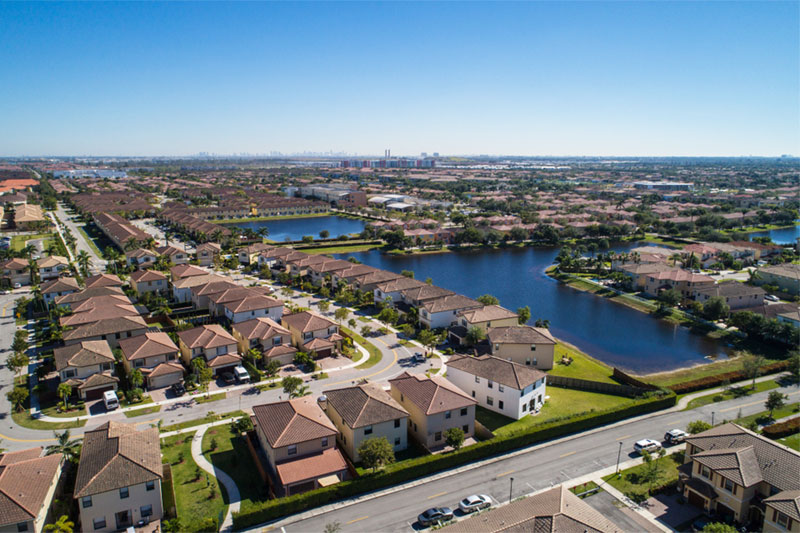 Many homes, particularly those in newer communities, are built with "zero lot lines." In plain English, that means homes are constructed with very little distance between them and have small backyards. This is even true in more rural parts of the region. So, oftentimes, your next door's neighbor's house is located just a few feet from yours, so you need to be mindful of their privacy and space. So keep noise at a minimum and, if you have pets, make sure they're not roaming the neighborhood causing a nuisance. If you host visitors at your home, inform your neighbors ahead of time so they'll be aware of the parked cars on the streets. Better yet, invite them over so they can enjoy the party too.