Dallas-Ft. Worth Market Trends
How Washington's New Tariffs Will Hammer Dallas-Fort Worth Homebuilders Even More
Add home builders to the mounting list of American industries that'll be hammered by Washington's new tariffs. Presumably, the White House imposed the pricier tax on foreign goods to stimulate U.S. jobs and attain fair trade in the global market, but when China, the European Union, Canada, and Mexico retaliated with ramped up tariffs of their own, builders and other manufacturers were caught in the crosshairs.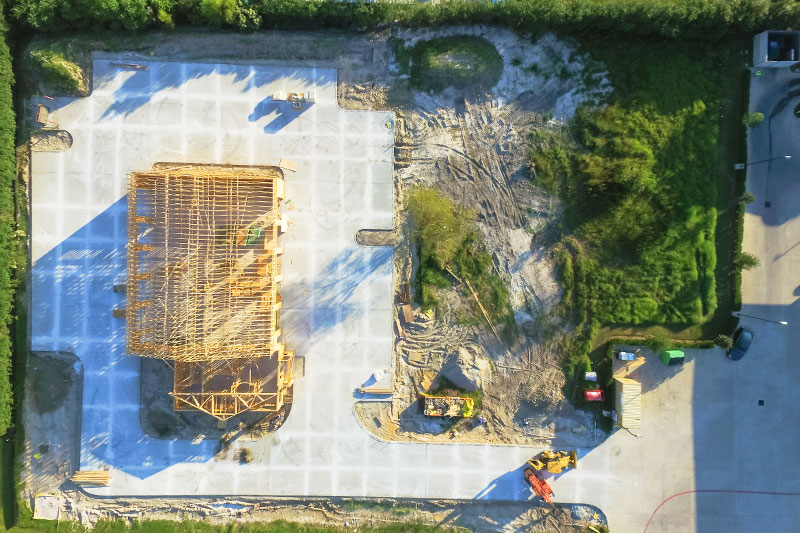 Effects on the Top Homebuilding Market
After the White House announced raising tariffs on imported steel to 25 percent and aluminum to 10 percent, the National Association of Home Builders (NAHB) spoke out against the plan.
"This announcement by the president could not have come at a worse time," Randy Noel, NAHB Chairman and home builder and real-estate developer, said in a statement. "Tariffs hurt consumers and harm housing affordability."
New tariffs are the latest in a long list of additional costs that make meeting the price point demand of first-time homebuyers a monumental challenge for builders.
Robert Dietz, chief economist for NAHB, told the Dallas Morning News that entry-level homes accounted for about 30 percent of national home building in previous cycles. In today's market, the availability of those homes has dropped below 20 percent because that's the most difficult level for builders to reach, according to Dietz.
Since Dallas-Fort Worth is the nation's top homebuilding market, D-FW builders have the advantage of selling homes almost as fast as they build them. Because of rising building costs, however, they're forced to sell homes at a higher price. Consequently, the median price of a new single-family home in North Texas is $350,000, which is nearly $100,000 more than the average preowned home.
The New Normal in Rising Building Costs
Rising costs are nothing new in business, but excessive rising costs seem to be the new normal for home builders.
In addition to soaring lot prices, locally imposed building regulations and requirements account for about 25 percent of the purchase price of an average single-family home.
A labor shortage is another major factor that's driving home prices up. Since a quarter of Dallas-Fort Worth construction workers are non-native born, according to the NAHB, tougher federal immigration policies have resulted in nearly 230,000 unfilled building sector jobs nationwide. This includes a shortfall of 20,000 workers in Dallas-Fort Worth alone although wages have surged 35 percent in most needed trades. As a result, houses take about a month longer to build, which adds another $5,000 to the price of a home.
The Costs of the New Tariffs
Besides stimulating U.S. jobs and gaining fair trade in the global market, the president cited national security as the reason for the new tariffs by invoking Section 232 of the Trade Expansion Act of 1962, a law the U.S. hasn't used to impose trade restrictions since 1983.
While steel and aluminum tariffs have been the most publicized and controversial, high-rise condo developers are the builders facing the greatest financial hit from the spike in steel costs. Unless the nation's steel manufacturers are forced to significantly increase prices, steel should only raise the price of a single-family home 1 percent or less, but lumber is another story.
Even before Washington implemented its new beefed-up tariffs, home builders grappled with the rising costs of Canadian lumber, which accounts for a third of all wood products used in new homes throughout the U.S. Since January of last year, the price of Canadian lumber has skyrocketed 62 percent, according to Dietz. After the U.S. Department of Commerce imposed a 20.83 percent tariff on Canadian softwood in November, the price of lumber shipments jumped almost 15 percent, according to the NAHB.
"A lumber tariff is very much a tax on homebuyers," Dietz said while speaking at the National Association of Real Estate Editors meeting in Las Vegas, according to the Dallas Morning News. "It's pushed up the price of a typical home by $9,000.