Renderings Revealed for Condos on Mission Street's Cole Hardware Site
Renderings Revealed for Condos on Mission Street's Cole Hardware Site
Destroyed by a fire in 2016, the beloved Cole Hardware store on Mission Street has plans for development rebirth.
Currently in preliminary stages, Socket Site confirms that new plans have been submitted to SF Planning for review that would remake the Bernal Heights and Mission District staple into residences.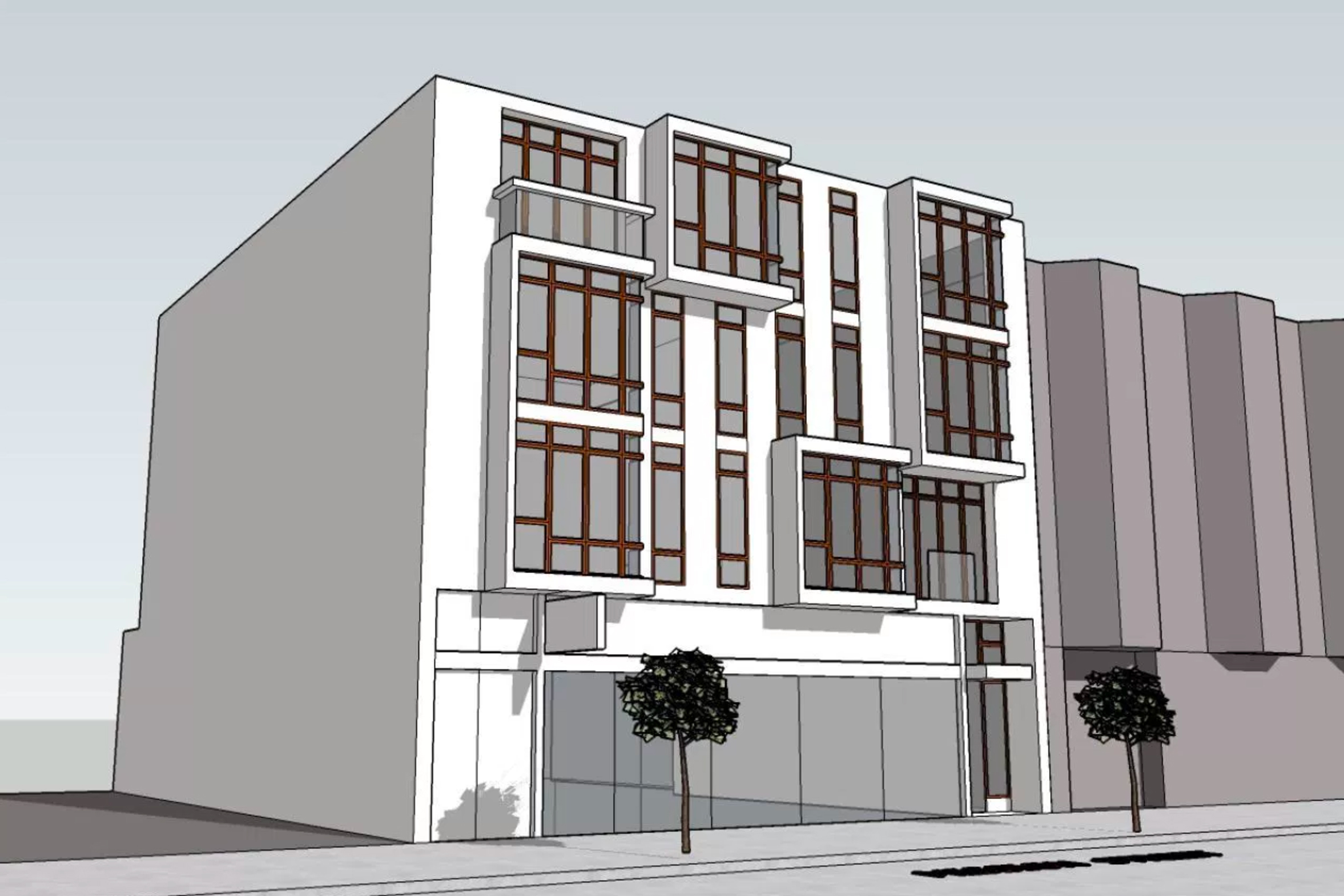 Designed by EE Weiss Architects, plans include a five-story building with eight condos, over 6,000 square feet of commercial space on the ground level, and an eight-car garage with an entrance on 29th Street.
Units would be market-rate, as the smaller site size does not warrant affordable housing requirements, according to Mission Local.
The site also wraps around the corner of the former Graywood Hotel Building site, which is also currently for sale. Currently there is no word on whether the inclusion of the hotel's site will part of the current plans for development.
Bernalwood has reached out to Rick Karp, the founder and president of Cole Hardware, to see if it was possible the hardware store may once again be back in business at that location. Karp told them "we're working with the property owner on the planning for the building to use the ground floor space a location for a Cole Hardware store … if everything works out, we'd love to move back."