Steph and Ayesha Curry Lower Price on Walnut Creek Mansion to $3.5 Million
Steph and Ayesha Curry Lower Price on Walnut Creek Mansion to $3.5 Million
Bay Area power couple Steph and Ayesha Curry have reduced the price on their 620 Sugarloaf Court property in Walnut Creek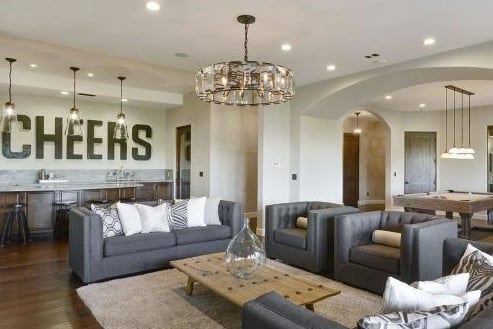 The Santa-Barbara Style Mediterranean Villa has garnished plenty of buzz since it was originally listed in October 2016, but little movement has forced the couple to reduce the price from $3.7 million to $3.5 million. The Golden State Warriors star and celebrity chef put $400,000 into renovations after purchasing the home for $3.2 million, according to listing agents Andy Read and Ana O'Byrne of Caldecott Properties.
According to East Bay Times, the home was in somewhat of an exposed location and the couple had concerns about fans encroaching on the backyard, which sloped to a major thoroughfare. Hence why they're uprooting so quickly from the 7,520 square-foot home.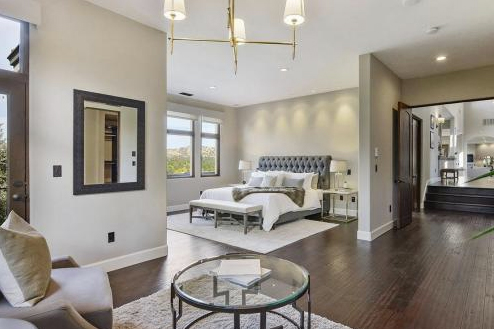 Built on a lot that boasts mature olive and cypress trees, the five-bedroom, four-and-a-half-bath home features a 2,000-bottle wine-cellar, private casita located on property grounds, and high-tech security. Fans of The Food Network might find the dream kitchen familiar, as it's the backdrop for the "Ayesha's Homemade Kitchen" cooking show.
It's likely the listing went off the market for a short time due to the production of the cooking show, which has now wrapped. As it happens, doing so allowed curiosity to peak while generating anticipation for when it would hit the market with a fresh price tag.
The home is located near the Walnut Creek neighborhoods of Rudgear Estates and Diablo Gardens.