Take a First Look at North Hollywood Metro's Massive TOD Project
Take a First Look at North Hollywood Metro's Massive TOD Project
Developers Trammell Crow Company and Greenland USA were competing to develop a transit oriented development around the North Hollywood Station's redeveloped park-and-ride facility at the intersection of Lankershim and Chandler Boulevards. They eventually decided to instead team up on one joint venture. Instead of two competing proposals, they presented two potential plans, one big and one even bigger. Recently, they presented those dual plans with renderings to Metro's San Fernando Valley Service Council for the first time.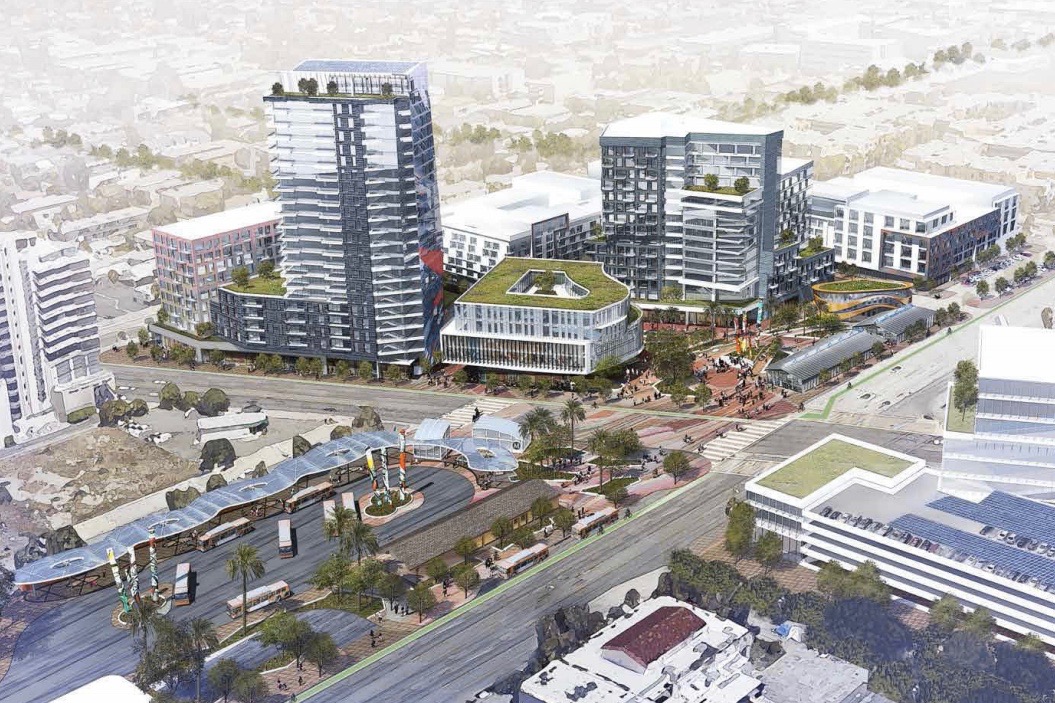 The first option calls for a series of mid-rise buildings that would include 750 residential units, 200,000 square feet of office space, and 40,500 square feet of ground-floor retail and restaurants. The second option would reach higher, including a series of high-rise structures that include as many as 1,500 housing units, 450,000 square feet of office space, and 150,000 square feet of retail and restaurants.
Based on the renderings presented to the council, it seems as though the developers will push for Option 2, which is no surprise. If they do go with this option, it will require both the park-and-ride lot and bus layover facility to be moved. The plan accounts for that and includes a new building along Tujunga Avenue to account for increased usage.
We'll wait to see what the council says about both options and how high the project goes from here.