Austin Real Estate
The 4 Most Affordable Neighborhoods Within Austin City Limits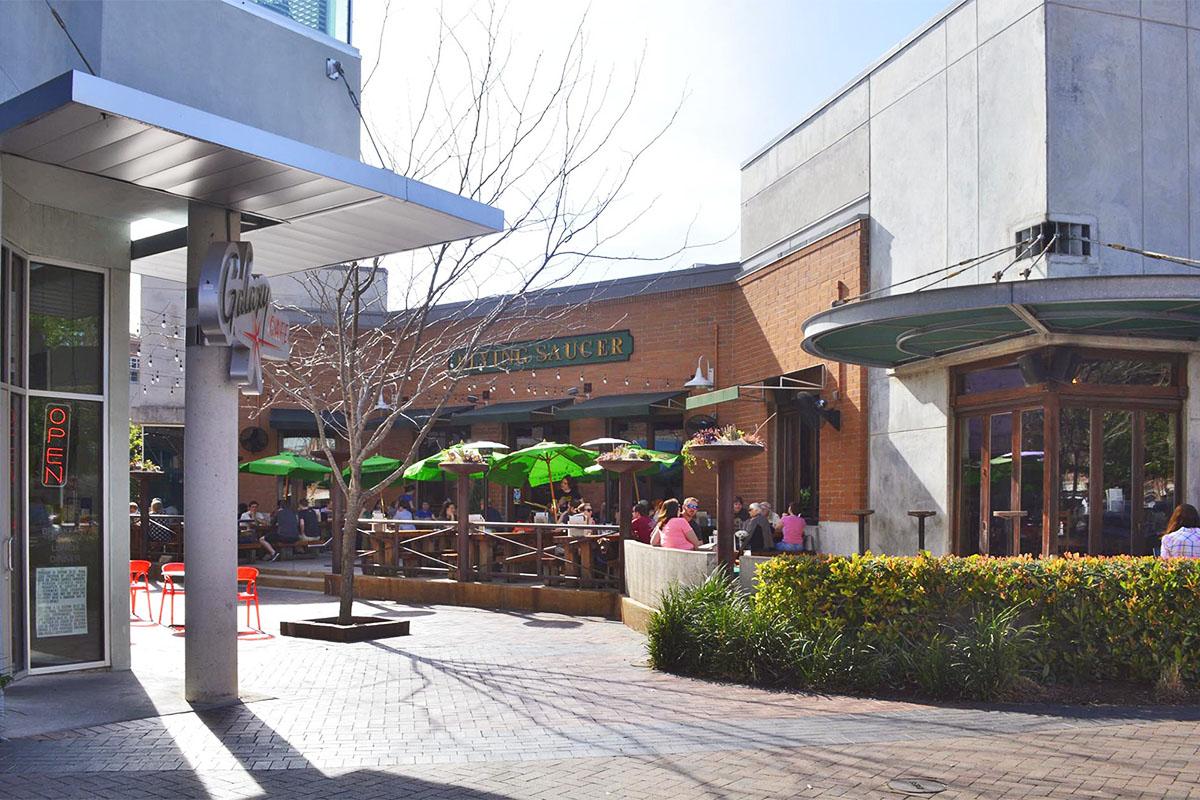 Home prices in Austin continue to swell on a yearly basis, thanks to the Texas capital's thriving food and culture scenes, its highly-regarded public education programs, and its ever-growing tech industry footprint. For these reasons, homebuyers looking to purchase property within city limits that won't stretch their budgets and will appreciate over time often find their goal difficult to attain.
However, while Austin has historically been a homeowner's city, its rising popularity among younger residents (including, of course, its large college-aged population) and a wave of construction focusing on rental apartments can actually work in favor of newcomers looking to buy rather than lease.
These four neighborhoods, all located within Austin proper, feature home-sale median prices below $300,000, making them fantastic prospects for value-conscious buyers.
In terms of budget homebuying, the neighborhoods in far north Austin benefit from their off-the-beaten-path status. They offer lower prices than their southern counterparts while still involving a reasonable commute time for residents who head to the downtown business district or the University of Texas campus on a daily basis.
One north Austin area that regularly stands out as especially appealing for Austinites hoping to save some cash without sacrificing easy access to the city's many amenities is North Burnet.
North Burnet's greatest claim to fame is The Domain, a massive outdoor shopping center featuring stores like Neiman Marcus, Lululemon, Apple, Vans, Zara, and many more.
Beer enthusiasts also make regular pilgrimages to North Burnet to taste the newest releases from local craft breweries like Oskar Blues, Celis Brewery, and Austin Beerworks.
The neighborhood's high volume of shopping, dining, and drinking options makes it a desirable locale for Austinites who appreciate the action of urbanized areas like Downtown Austin and East Austin, but also want to avoid the high property pricing of those regions.
Homebuyers in North Burnet can select from an inventory dominated by condominiums and single-family houses. Current pricing ranges from the high $100s to the low $200s, with a median sale price in the mid-$100s.
Like North Burnet, North Lamar enjoys the pricing perks of its north side location. This neighborhood prides itself on its residential serenity, but its proximity to Interstate 35 also renders it a strong choice for daily downtown commuters.
While North Lamar has a smaller selection of shops and restaurants than its neighboring area of North Burnet, the drive time between these two areas is a mere 5-10 minutes, offering North Lamar residents plenty of opportunities to partake of The Domain, the many breweries, and other area businesses.
Due to the high volume of stand-alone houses and the area's residential vibes, it proves a popular choice among homebuyers seeking family homes, a fact bolstered by the neighborhood's inclusion in the celebrated Austin Independent School District.
Homes in North Lamar start in the mid-high $100s and range up to the mid-$300s, with a median sale value in the mid-$200s. Considering that most homes in this neighborhood are single-family and the area is clearly located within Austin city limits, North Lamar counts among the most bargain-friendly areas in town for buyers.
Because of Hyde Park's convenient location, scenic streets, historic charm, and easy access to dining, shopping, and entertainment venues, Austin newcomers (and even native Austinites) often assume that it costs a pretty penny to live in this prime locale. In reality, however, Hyde Park's housing market offers appealing options for both deep-pocketed buyers and those hoping to stay within a modest budget.
Hyde Park residents especially appreciate their neighborhood's close-knit, neighborly energy. The quiet streets lined with single-family homes make excellent thoroughfares for dog walking and stroller pushing, and Hyde Park's inclusion in the Austin Independent School District gives homebuyers with school-aged children particular incentive to consider this region.
Buyers who prioritize interesting local restaurants and watering holes will enjoy spots in and around Hyde Park, including vegetarian and vegan-friendly Mother's Cafe, pizzeria and beer-centric pub The Parlor, and farm-to-table New American bistro Foreign & Domestic.
Homes in Hyde Park include 1-5 bedrooms and 1-5 bathrooms, with single-family homes in the upper range and condos/apartments in the lower. Pricing currently ranges from the mid-$100s to the low $1 millions, with a median sale value in the high $200s.
Certain areas of Austin still offer reasonable home prices and don't sacrifice their neighborhood individuality. One prime example is Southeast Austin, a once-industrial enclave now growing in popularity thanks to its comparatively inexpensive housing inventory, convenient location, and businesses and services catering to Austinites of all stripes.
Southeast Austinites benefit from an easy commute within city limits; Drivers enjoy easy access to major thoroughfares like I-183, I-35, and I-71, which enable residents to reach Downtown Austin in under 20 minutes and the University of Texas in under 25 minutes.
This location also provides Southeast Austin residents with a quick travel distance to restaurants and bars, and within the neighborhood itself, brewers and distillers. Many of these established public-facing facilities are complete with libations made on-site, like St. Elmo Brewing, Independence Brewing, Orf Brewing, and Fierce Whiskers Distillery.
The housing inventory in Southeast Austin includes single-family homes and attached homes, with prices ranging from the low $100s to the high $800s.