Washington D.C. Local Life
The Best D.C. Neighborhoods for Outdoor Entertainment
Love being outdoors during the warmer months? You won't want to miss these six neighborhoods with lots to do outside. From summer movies to outdoor concerts and everything in between, there's something for every taste in these Washington D.C. neighborhoods.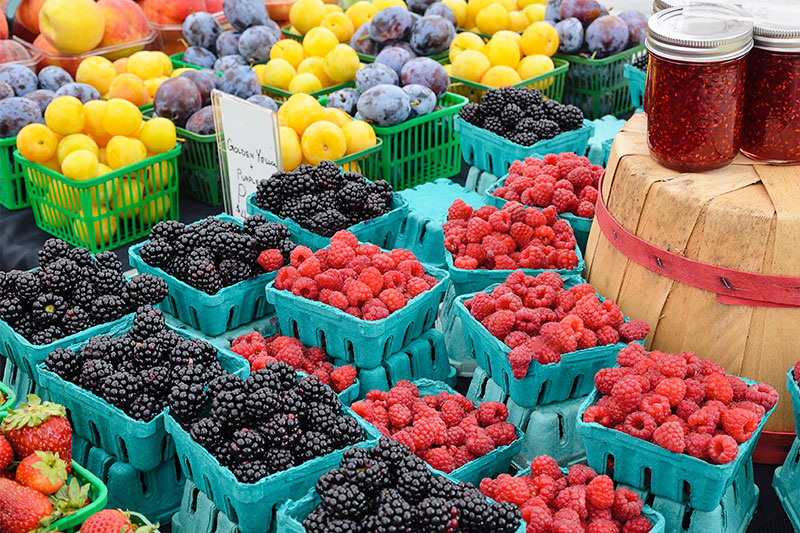 The popular D.C. suburb hosts an annual summer outdoor movie series in late July, featuring a mix of new and old movies. Admission is free, and the festival celebrated 14 years this year. The neighborhood also hosts the Bethesda Central Farm Market at the Bethesda Elementary School parking lot every Sunday from 9 a.m. to 1:30 p.m. If outdoor music in the summertime is your idea of a good time, there's a summer concert series at Veterans Park on the corner of Norfolk and Woodmont Avenues every Thursday evening from May through July.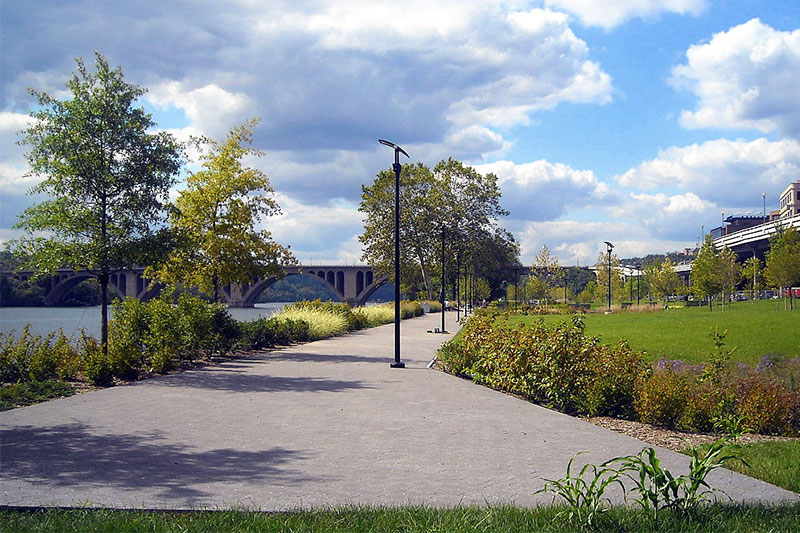 Georgetown hosts an annual "Sunset Cinemas" at Georgetown Waterfront Park. 2018's theme is "Movies that Rock," which includes films with a music theme, like "Dirty Dancing," "Pitch Perfect," and "Grease." The neighborhood also hosts a "Summer Concerts in the Parks" series every summer at local community parks. The 2018 two-part series brought a Roots Rock/Americana band to Volta Park and a southern rock band to Rose Park. There's als outdoor dining at the Washington Harbour, with riverside restaurants like Nick's Riverside Grill and Farmers Fishers Bakers.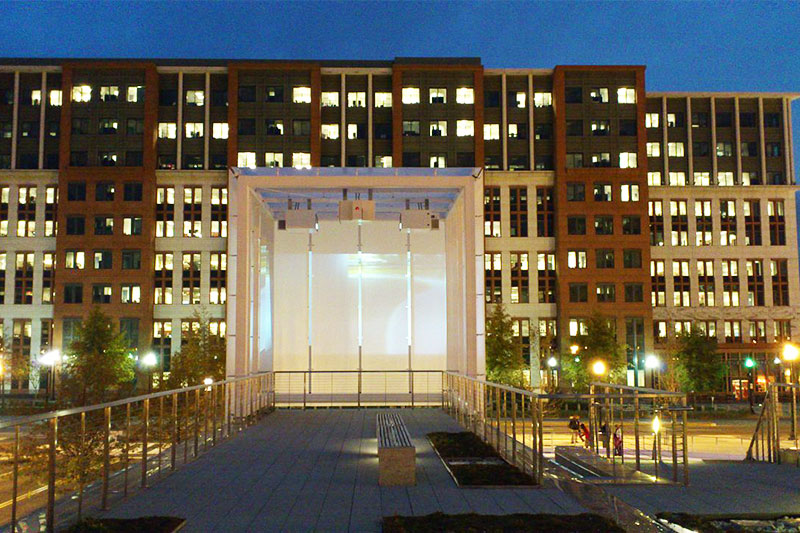 This vibrant neighborhood is home to an outdoor summer movie series each year. From July through August in Canal Park, expect to see movies inspired by public demand. This year, the screenings include baseball-themed movies like "A League of Their Own" and "The Sandlot,"inspired by the 2018 MLB All-Star Game in D.C. Throughout the summer at area gyms, there are also outdoor exercises classes like yoga with VIDA Fitness or conditioning with Orangetheory. Sunday mornings during the warmer months include a FreshFarm farmers market at Canal Park, and the neighborhood Friday night concert series at the Yards Park celebrated its eighth season this year. The family-friendly music evenings include food, beverages, and plenty of grassy areas for a warm summer evening picnic.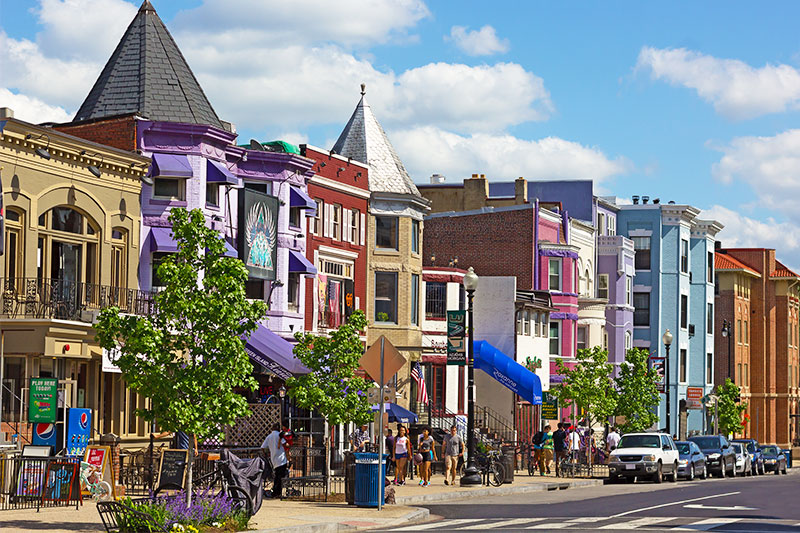 The diverse Adams Morgan neighborhood shows movies every summer on the soccer field at the Marie Reed School. The series is an eclectic mix of cult favorites, timeless classics, and oscar-winning masterpieces. This year features like "Jackie," "The Big Lebowski," "Hairspray," and "Hidden Figures."Local eateries offer deals during movie nights too, like Amsterdam Falafel Shop's free fountain soda with fries purchase. There's also a Summer Concert Series that took a year off in 2018 but is expected to be back in 2019. And for one of the best views in D.C., head to the top of Roofers' Union and enjoy an ice cold beer.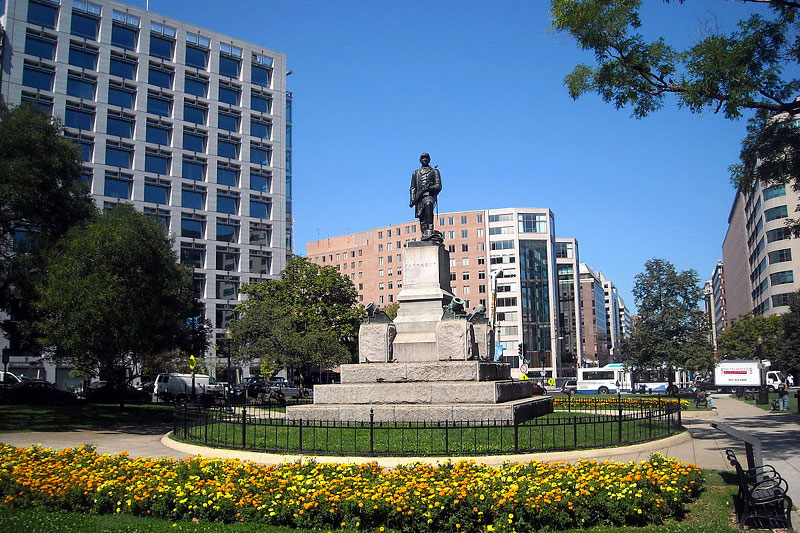 Downtown's Golden Triangle is showing movies at Farragut Square Park. Hosted by the Golden Triangle Business Improvement District, the 10-movie series is offered from June through August. 2018 began with "The Post"and a talk by former Washington Post executive editor Leonard Downie Jr., who was a consultant on the movie. There are also outdoor exercises classes, including yoga, Barre, and Pilates during weekday evenings in Farragut Square. For those who work in the Golden Triangle area, through August 30th there are special afternoon events at "Picnic in the Park" in Murrow Park (Wednesdays), Monroe Park (Thursdays) and Farragut Square (Fridays). From lawn games to jenga, many end up bringing their entire office for a little lunchtime fun.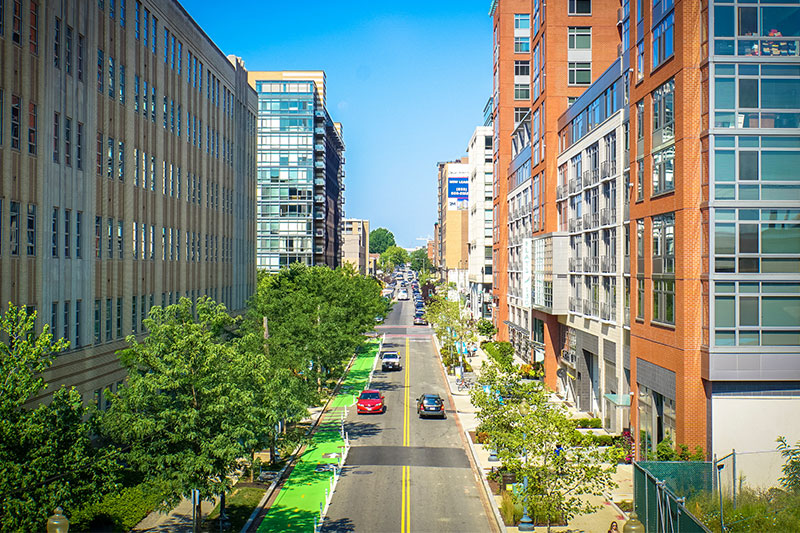 This north of Massachusetts Avenue community—or NoMa as it's nicknamed—hosts a summer-long movie series at The Lot at First and Pierce. Dubbed "NoMa Summer Screen," there's a movie screening every Wednesday at sundown from June through August. This year's lineup includes films like "10 Things I Hate About You,""Moana," and "Wonder Woman."Come early for special deals like free bags of popcorn and free popsicles while supplies last. Also, since 2016, there's been an outdoor spring festival in the neighborhood called Pow! Wow! DC, where artists from around the world create murals on buildings to add some color and effervescence to the community. And every fall, residents get together for Pumpkinpalooza, a pumpkin carving party with face painting, a petting zoo, and seasonal refreshments.