Phoenix Market Trends
Vail is Outselling Tucson For Residential Lot Sales
In Arizona, Vail has outpaced Tucson in the number of residential lots sold for the month of April, according to Real Estate Daily News. Since the population has seen tremendous growth since 2000 with an increase of 311 percent, this news may not come as a surprise. The area has gained explosive popularity with builders and buyers looking to take advantage of all of the city perks, including its proximity to nearby Tucson—just a 30-minute drive away. The high desert landscape with a small-town feel and newly constructed communities are just some of the items making Vail a hot spot in real estate.
Vail has evolved from a cattle-shipping center and mining town in the early 1900s to a thriving community due to the addition of IBM in 1980 and the top-ranked University of Arizona Science and Technology Park. The area also saw continued economic growth with anchor businesses like Raytheon and nearby Davis-Monthan Air Base setting up shop in Vail, resulting in a housing boom of new homebuyers.
In addition to economic growth, Vail also has local attractions and recreation that draw in a crowd. The Vail Theater of Arts is a state-of-the-art, 593-seat theater that hosts live performances and concerts year-round. The Cienega Creek Natural Preserve is an oasis in the desert with lush greenery and running water as well as scenic hiking trails and plenty of outdoor activities. Colossal Cave Mountain Park is probably the most notable landmark and has enhanced the area's tourism thanks to its guided tours of the mountainous caves.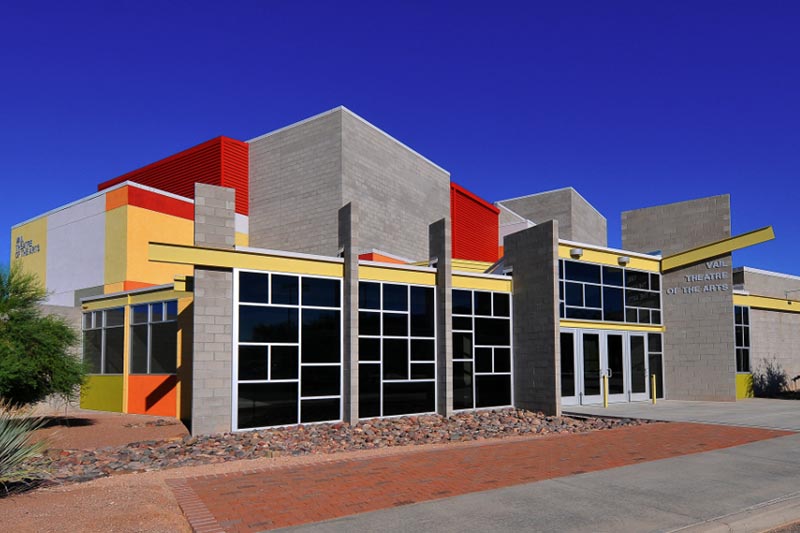 Education is also another plus for this location. Per AZ Daily Star, three Vail schools made the top-ranked high school list: Vail Academy and High School, Empire High School, and Cienega High School.
But it's undoubtedly the residential communities offering the newest design options, a range of pricing, and many attractive amenities that draw buyers to the area and encourage developers to scoop up untouched lots. Tucson realtor Liane Wong, with Centra Realty, told Neighborhoods.com that with the average Tucson home only on the market for 2.2 months, (the average time for a balanced market is 6 months) demand is high, denoting a seller's market.
"With that type of pressure, the new home builders and existing homes on the market are being snatched up quickly. Thus people are looking further away from the core of Tucson to outer edges such as Vail to see if they can find a home in their price range despite the distance from town."
We reported on KB Homes purchasing over 100 lots in Rancho Del Lago and D.R. Horton purchasing 119 lots in Vista Del Lago Norte. But numbers in April climbed for Vail with the most residential lots sold. Vail had numerous developers buy residential lots for future developments. Developers like KB Homes purchased 42 lots at Mountain Vail Reserve, RMG Vail, LLC of Chicago purchased 4.51 acres of vacant land in Rancho del Lago, and D.R. Horton purchased six lots at Santa Cruz Meadows in Sahuarita.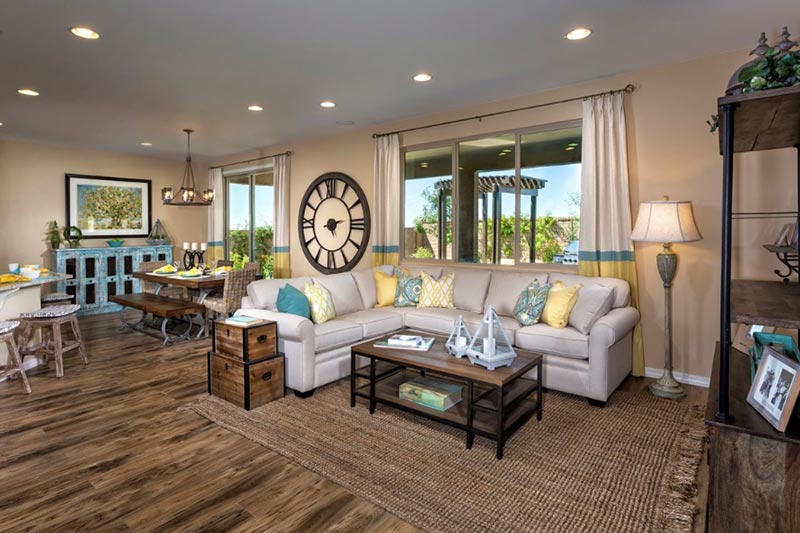 While the area is slated to see new construction communities, established communities such as Rincon Mesa Estates, Old Vail Village, Fast Horse Ranch, JD Ranch, and Whetstone Ranch continue to offer homebuyers reasonably priced homes with a median home price of $235,936. Vail also made headlines for possibly becoming the nation's first community with affordable micro-homes for teachers with a proposed development of 24 tiny homes ranging between 250 and 400 square feet.
As Vail surges forward with a reputation for competitive housing prices and a thriving economy, it's easy to see why Vail is becoming a hot real estate market.
"There has also been a huge amount of commercial development in the area, which attracts future homeowners. They no longer feel that they are at the outskirts of town and have to drive into town to do any of their shopping or day-to-day activities. It now has these features and makes the area much more appealing than 5 years before."