Washington D.C. Real Estate
What It's Like Living in Deadwood, Washington D.C.
With little in terms of retail or nightlife, the once-sleepy, two-square-mile residential neighborhood Deanwood will soon get a big boost with a variety of projects in the pipeline.
In the coming years, this small-town-esque community could become the next Washington, D.C. hotspot for families seeking single-family homes in a quieter atmosphere. For now, it remains one of the oldest neighborhoods in the city as well as one of the most under-recognized.
One of the District's Most Historic Neighborhoods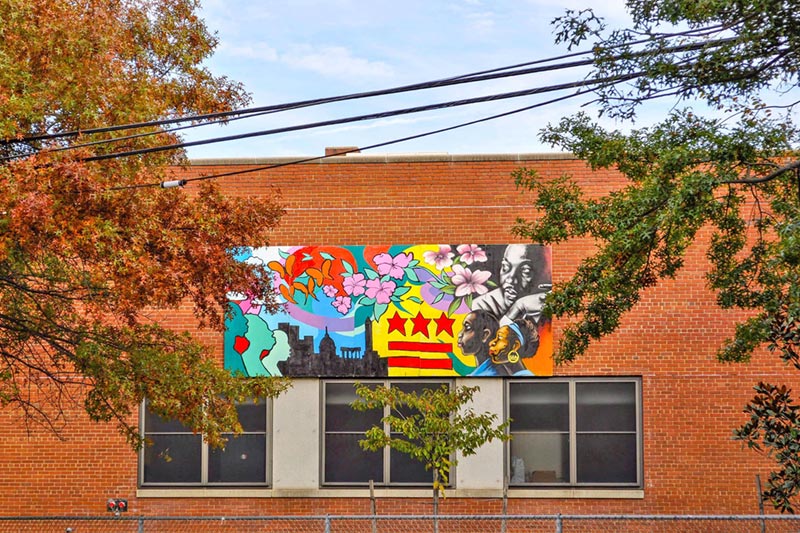 Deanwood is located on the Northeast edge of Washington, D.C. on the border beside Maryland. At one point, it was one of the region's earliest all-African American enclaves with past celebrity residents that included prince of Motown and soul Marvin Gaye and women's rights activist Nannie Helen Burroughs, who founded the National Training School for Women and Girls in D.C.
Before World War II, the area was very rural with many unpaved roads. Today, it's still one of the city's lesser-developed areas, though there are plans by one developer to bring on many new changes. The Warrenton Group is the most active developer in Deanwood, planning a myriad of projects, including a 183-unit town center; the three-phase, 530-unit Kenilworth Courts project; the 150-unit Deanwood Hills project; and the renovation of the historic Strand Theater.
With all of these planned changes and the potential for so much more, Deanwood is a neighborhood definitely worth keeping an eye on.
Neighborhood Fun on the Horizon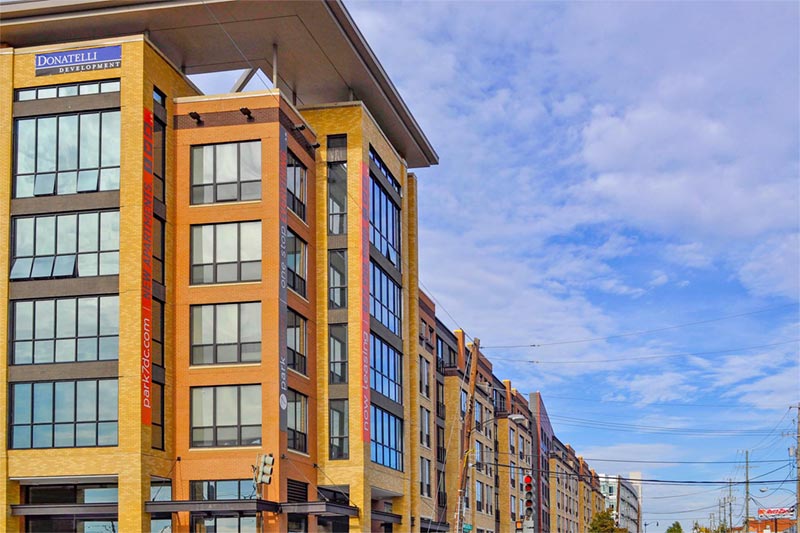 Currently, there isn't much in the way of entertainment, retail, and dining beyond fast-food and take-out options in Deanwood, but once the Strand Theater completes its renovation it could become a renewed venue for fun. The theater served the community for over 30 years before it became vacant. It first opened in November 1928 as the first ever motion picture theater in Washington, D.C. constructed east of the Anacostia River for African-American patrons.
Approximately five miles away in Hyattsville, Maryland, visitors can find Vigilante Coffee Company, one of the hippest coffee shops in the area, as well as a Busboys and Poets restaurant and Franklins, a brewpub with the quirkiest gift shop in the D.C. area.
West of Deanwood, in Washington, D.C.'s H Street Corridor, visitors can enjoy a variety of options from the restaurant and cafe Maketto, to the ramen noodle restaurant Toki Underground, to the beloved hot dog restaurant Ben's Chili Bowl.
What It's Like to Live Here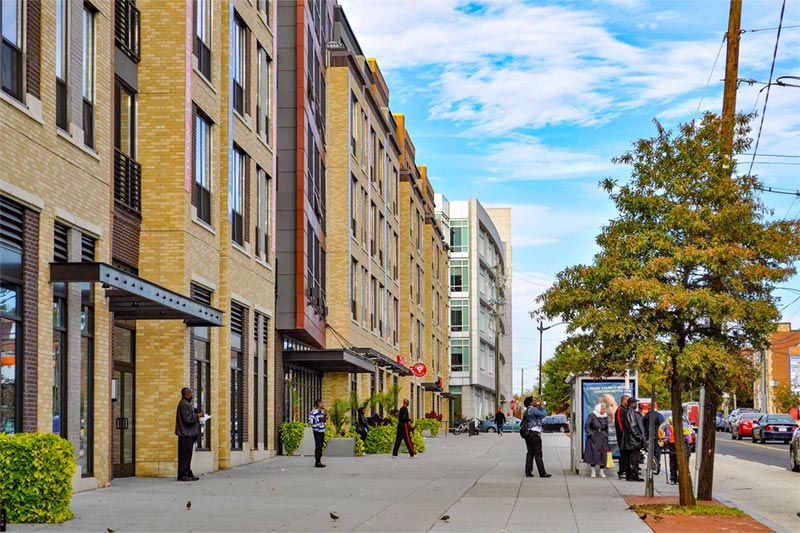 Along with a Metro station, Deanwood has a $33 million recreation center and library with a pool and gym. The recreation center also offers outdoor amenities like a basketball court, multi-purpose field, and playground.
According to the Washington Post, after the opening of the modernized recreation center in 2010, D.C. Council Chairman Vincent C. Gray said, "This is a facility not only for Ward 7 . . . it will be the envy of the entire city." In 2011, one of the area's schools, H.D. Woodson Senior High School, also got a $102 million makeover.
When it comes to what kinds of housing to expect, there are mostly small, single-family homes, many of which are from the early 20th century with styles that include Victorian, Neoclassical, Colonial, and Craftsman. The prices range far and wide with the median sale price in the low $300s, according to Neighborhoods.com data from the last 12 months.
Just outside the neighborhood, there's Marvin Gaye Park as well as Kenilworth Aquatic Gardens. Marvin Gaye Park, formerly known as Watts Branch Park, spans a little over one and a half miles. It wasn't renamed in honor of the D.C.-born musician until 2006. Kenilworth Aquatic Gardens offers a respite from the city with water lily-filled ponds.
With all this in mind, it's hard to deny that Deanwood is a hidden gem for anyone seeking a quiet enclave within the nation's capital.