Whittier, CA Will Extend Greenway Trail by 2.8 Miles in 2018
Whittier, CA Will Extend Greenway Trail by 2.8 Miles in 2018
The LA County city of Whittier's Greenway Trail has gotten so popular that the city is going to extend it starting in 2018, reports KPCC.
Transformed from an abandoned railroad path, Greenway Trail is a 4.5-mile bike and pedestrian trailway that begins on the western city boundary near the San Gabriel River Bike Trail and runs through Whittier, connecting everything from schools to parks to transit stops. It took $15 million and 10 years to create.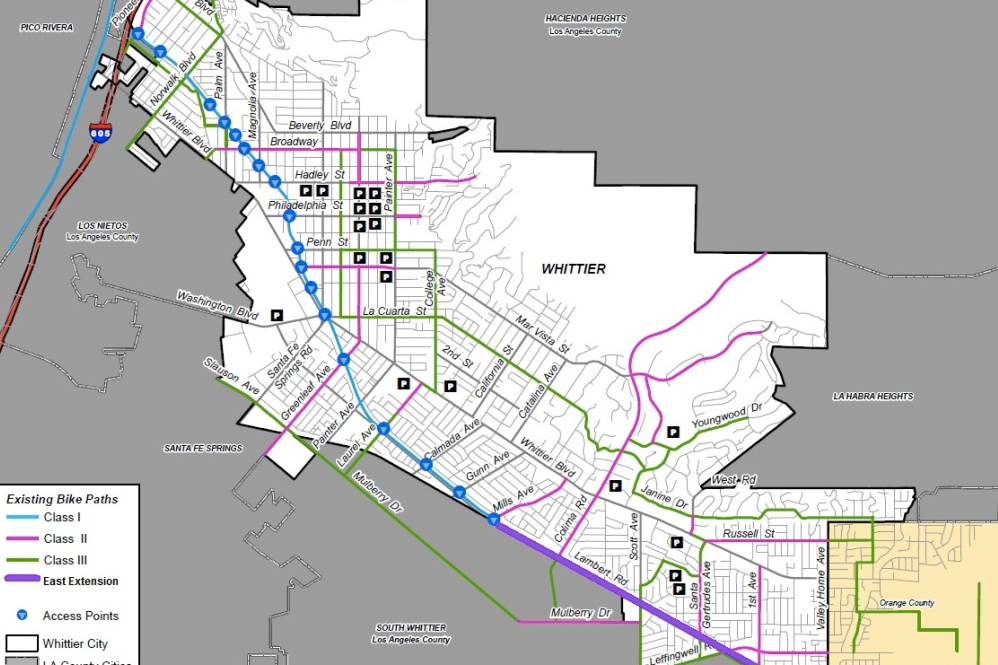 Now, after many more years of fundraising and figuring out what it would look like, the city is ready to remake a 2.8-mile stretch that once belonged to Union Pacific Railroad and extend the trail all the way to the eastern boundary of Whittier. It cost $2.4 million to purchase the property and will take roughly nine months to convert it completely. Work is expected to begin in 2018.
Twenty-two parking spaces will also be added as part of the extension, which is expected to ease transportation routes and drive down gas emissions locally thanks to increased usage of the trail.