National Local Life
10 Things to Do in Montclair, New Jersey
If you close your eyes and think of a millennial paradise, you'll probably picture someplace like Montclair, New Jersey. Located in the northern half of Essex County and a short car ride away from New York City, this community has trendy restaurants, an art museum, a state university, music festivals, and even award-winning doughnuts. Here's our top 10 list of the best things to do in Montclair.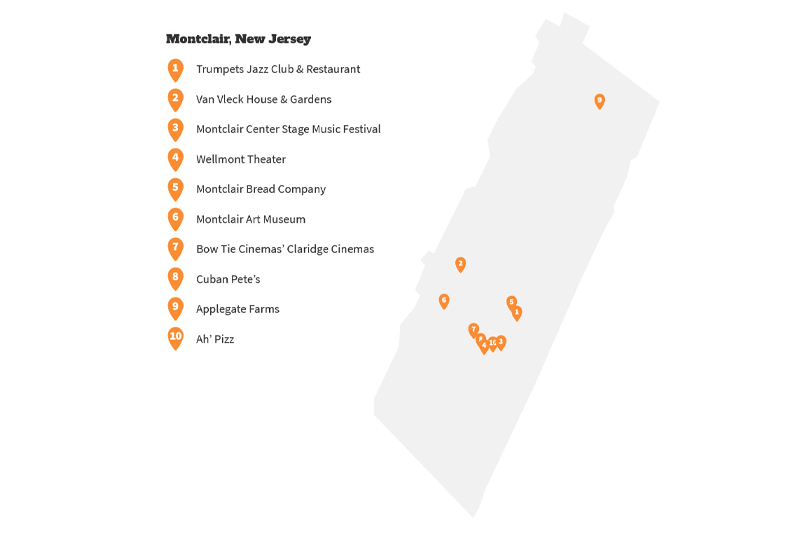 1. Listen to Live Music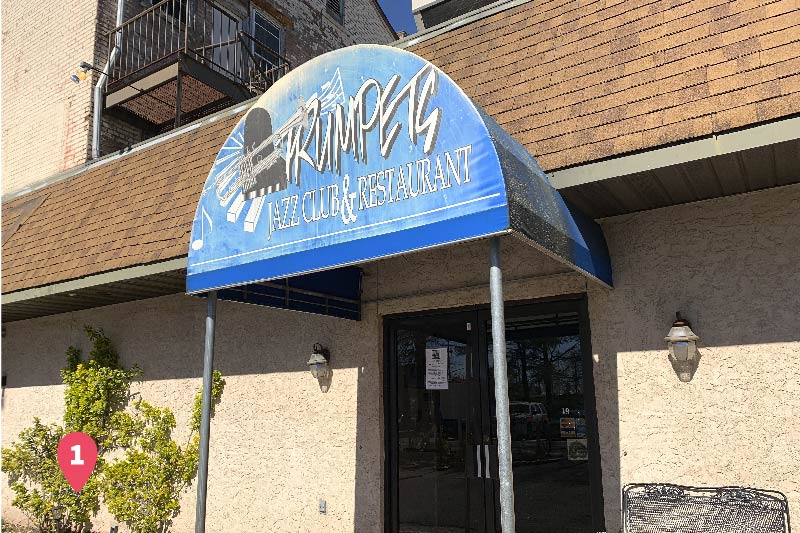 At a real jazz club, no less! Grab a drink and some dinner while listening to live musicians play the night away at Trumpets Jazz Club & Restaurant. You can check their online calendar for their schedule of weekly performances ranging from Stevie Wonder covers to "romantic Spanish classics."
There's no shortage of jazz music in Montclair, and children as young as eight years old can attend jazz lessons at Jazz House Kids.
2. Enjoy Nature and Local History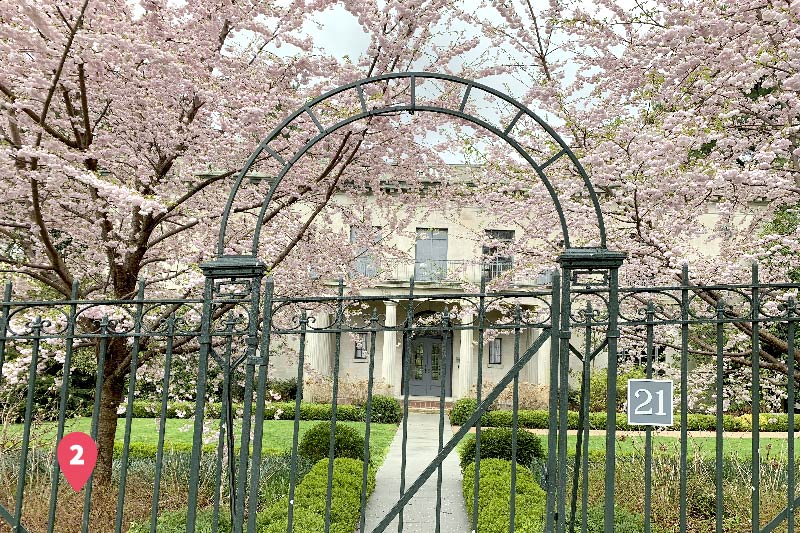 A hidden natural oasis, Montclair's Van Vleck House & Gardens was originally a private home owned over 140 years ago; it's currently maintained by The Montclair Foundation. The gardens are free and open to the public, however the Van Vleck House hosts children, adult, and family programs, to help fund and maintain the property.
3. Attend a Music Festival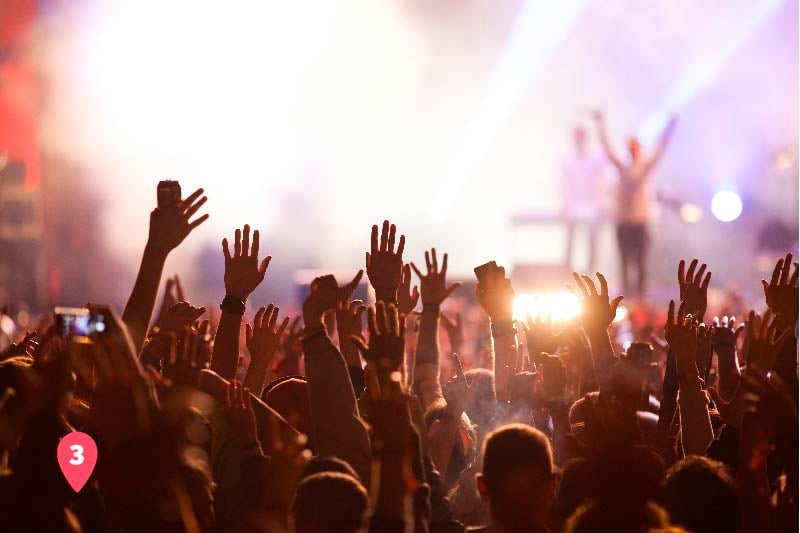 It's no Coachella, but it's free and one of the largest music festivals in Essex County. The Montclair Center Stage Music Festival features live music from local independent artists, food and drink vendors from the surrounding neighborhood, and even an ice cream eating contest. This year's festival has two stages and a special tribute to Montclair music legend John Finnegan.
4. See a Concert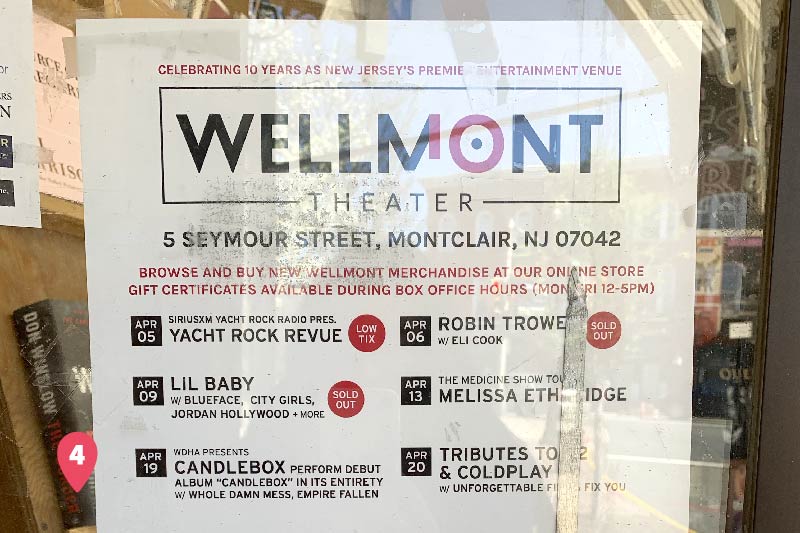 Open in 1922, the Wellmont Theater is a landmark for traveling musicians and Montclair natives alike. From Gavin DeGraw to Rick Springfield to Daughtry to The Wiggles, a fair share of performers and entertainers have played at this fully restored vintage theater.
Adjoining the Wellmont Theater lobby is the Pharmacie Bar + Kitchen, home to the Food Network's "Chopped" champion Executive Chef Kenny West and designated hang out spot of concert attendees and visiting band mates.
5. Snack on Award-Winning Doughnuts
If you watched the Food Network's "Donut Showdown" or read the New York Times lately, you've probably heard of the Montclair Bread Company, a bakery recently relocated to a converted motor vehicle inspection station in Montclair. Complete with outdoor string lights and rustic picnic tables, this bakery serves hot drinks, fresh loaves of bread, cookies, and brownies. What makes Montclair Bread Company unique, however, is their selection of donuts, including tres leches, fruity pebbles, and maple bacon. Additionally, Montclair Bread hosts neighborhood races featuring prizes and baked goods provided by local restaurants—because who wouldn't want to "race to bRUNch"?
6. Visit an Art Gallery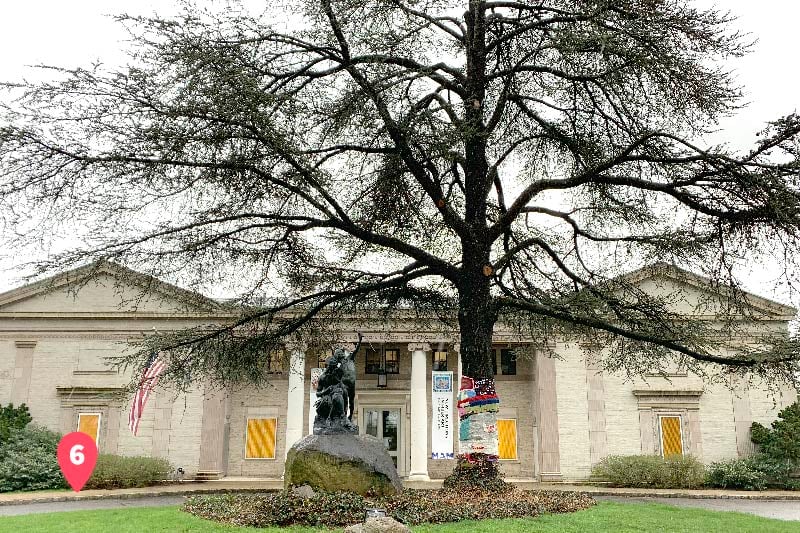 The Montclair Art Museum features traveling artifacts, empowering art by local artists, and sections dedicated to exhibiting student work from the Yard School of Art). If you're on a budget, visit on the first Thursday night of the month from October through June for free admission. If you're traveling with the kids, plan a visit during one of their children's workshops.
For community events, schools, and private parties, the Montclair Art Museum also has their own mobile studio called the MAM Art Truck that's loaded with crafts and activities for kids to enjoy.
7. Watch a Movie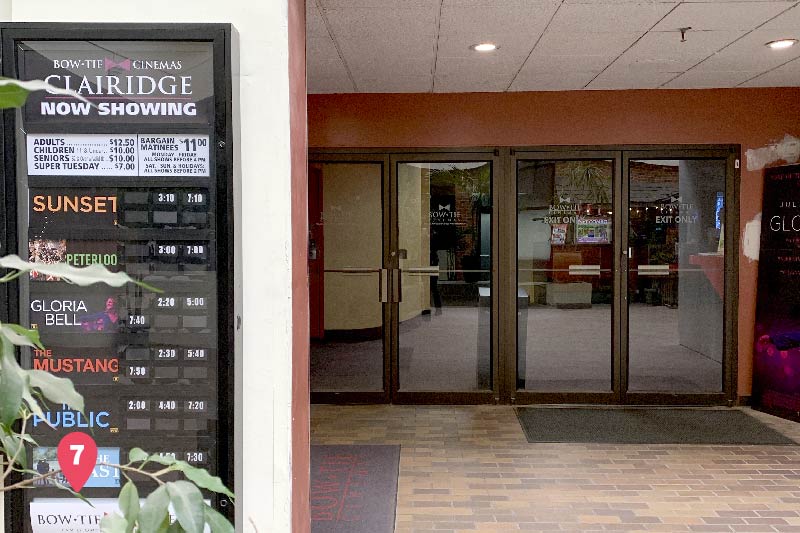 If you love indie movies but hate the trip to New York City, you're in luck. Bow Tie Cinemas' Clairidge Cinemas in Montclair is a movie theater that features independent films in addition to blockbuster hits. This theater also hosts events for early morning film buffs, like their Movies and Mimosas event held on the first Saturday and Sunday of every month. Super Tuesdays boast discounted movie tickets and popcorn, while members of the "Criterion Club" enjoy periodic rewards and points toward their next visit to the theater.
8. Taste Authentic Latin Cuisine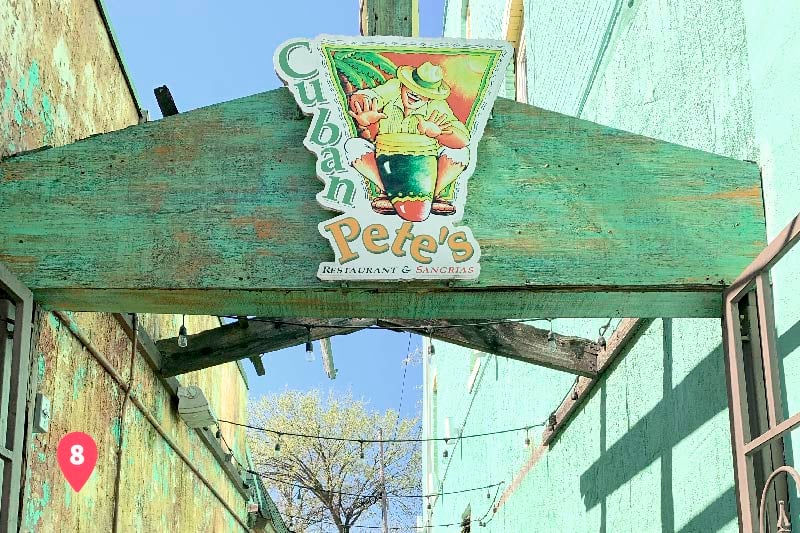 Montclair has no shortage of trendy restaurants, especially some Instagram-worthy spots. For an inexpensive bite to eat, Tacoria features a handful of grab-and-go options, including Mexican street corn and brussels sprout tacos that kids actually want to eat. Walk across the street and you'll find the colorful and upbeat Cuban Pete's, a neighborhood favorite for mojitos and ropa vieja. For something in the middle, Noches de Colombia features heaping portions of Colombian cuisine, whether you're dining in or grabbing lunch to-go.
9. Treat Yourself to Some Ice Cream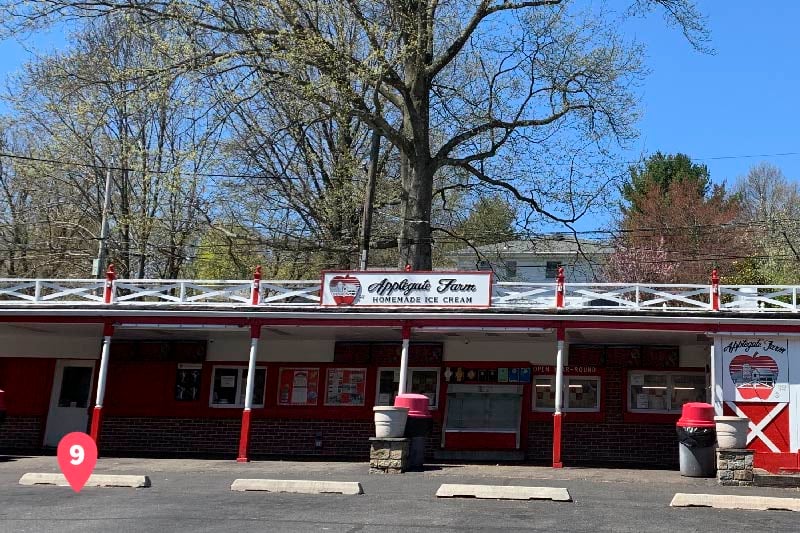 It's pretty hard to miss a bright red barn and cow statue on the side of Grove Street—not that you'd want to miss it, anyway. After working at an ice cream parlor for five years, I definitely consider myself an expert, and I definitely can say Applegate Farm is the best. Signature shakes. Sundaes overflowing with toppings. Apple Cider Donuts. There are too many sweets and not enough time, but of course, the ice cream is the star. Whether you're trying all natural flavors like Colombian coffee and white pistachio or traditional flavors like strawberry cheesecake and cotton candy, you truly can't go wrong at Applegate.
10. Eat Authentic Italian Cuisine Too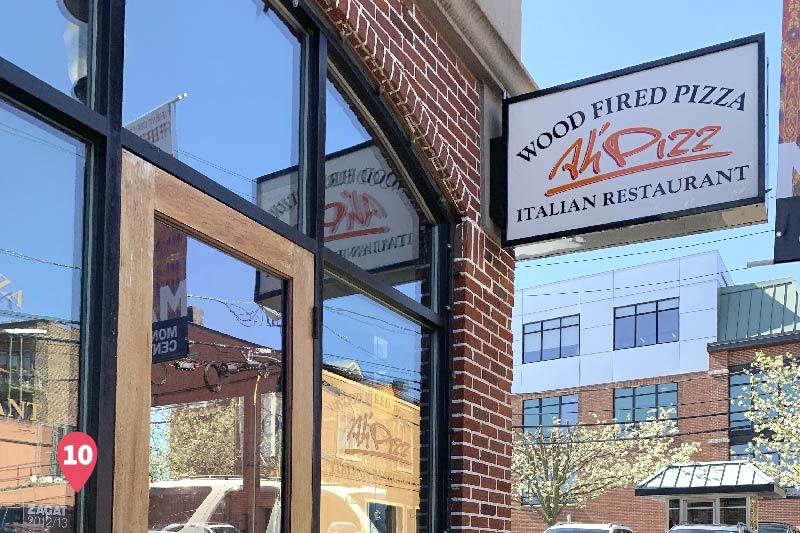 After an evening out on the town, settle into Ah' Pizz, a cozy dinner serving traditional Italian food. Opened in 2010, this upscale pizzeria offers guests authentic Neapolitan pizza, made with fresh ingredients and baked in a wood-fired oven. Ah' Pizz was the first restaurant in the area to make pizza this way, and ever since, locals have flocked to this local eatery. The menu doesn't stop there; try country-style cavatelli topped with chicken, crumbled wood-fired sausage, broccoli, garlic, and extra virgin olive oil.