10 Things to Do in Naperville at Night
10 Things to Do in Naperville at Night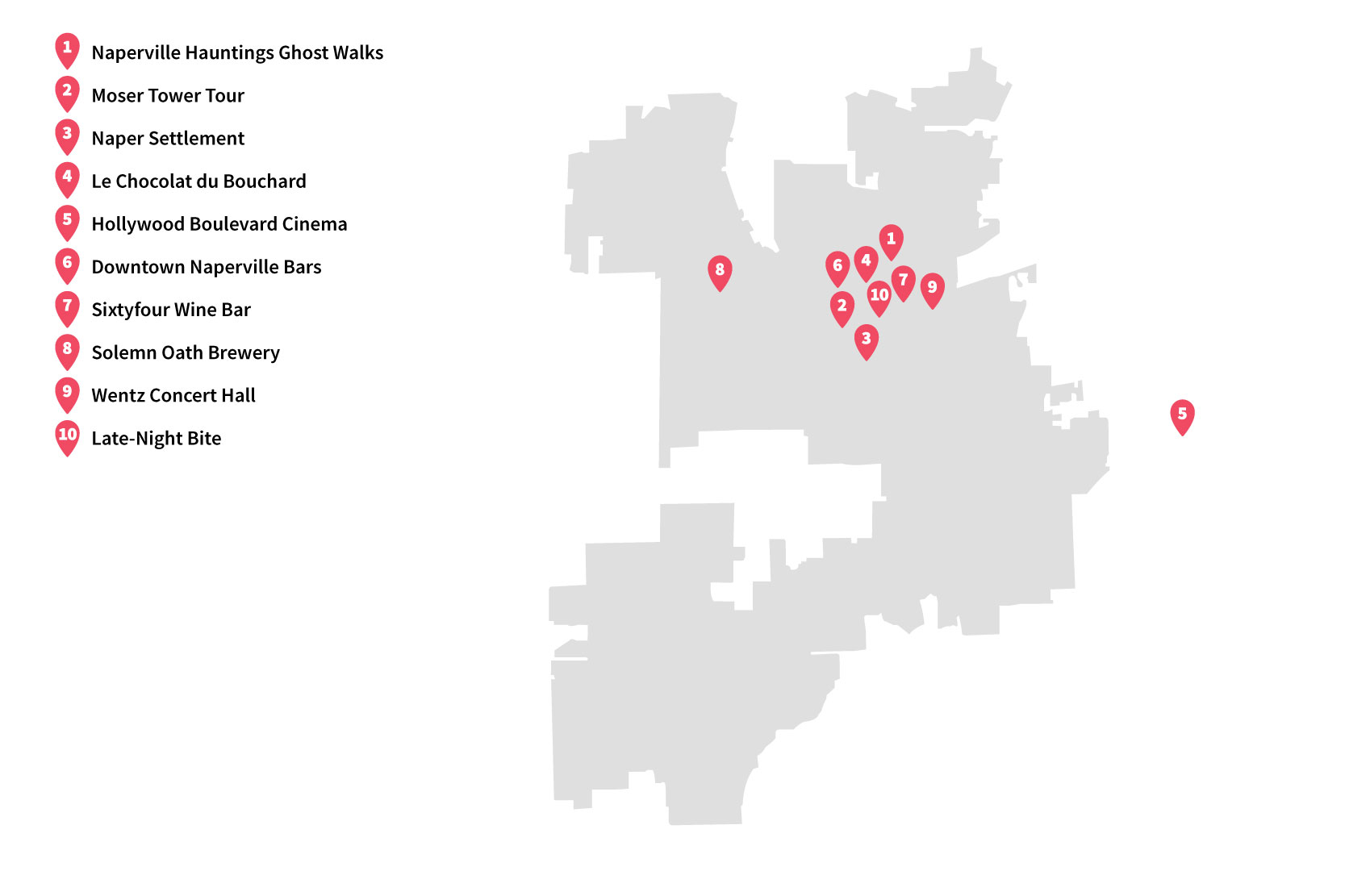 Naperville may have a reputation as a quaint Chicago suburb with high-end homes and historic streets, but that doesn't mean everyone goes to bed once the sun goes down. On the contrary, Naperville has a number of nighttime entertainment options that attract both locals and visitors from neighboring communities such as Downers Grove, Lisle, and Wheaton.
If you're a night owl, Illinois' fifth-largest city has a lot to offer when the sunsets. From ghost hunting to wine tasting, here are 10 things to do in Naperville at night.
Hunt for Paranormal Happenings on a Ghost Tour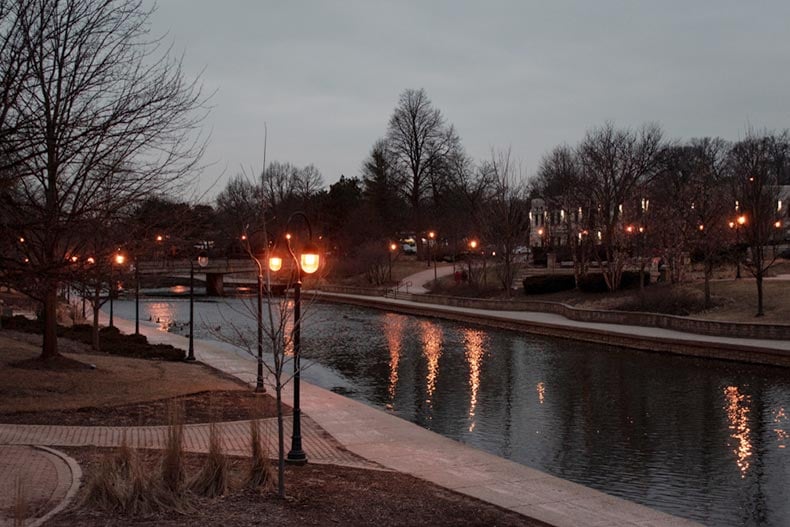 If you're fascinated by the paranormal (or you just enjoy leisurely strolls while learning about local history), a Naperville ghost tour is an ideal option for your Friday or Saturday night. During select times of the year, Chicago Hauntings Tours hosts guided "Naperville Hauntings Ghost Walks."
Departing from Quigley's Irish Pub in Downtown Naperville, you'll tour the North Central College campus, inspect the Naperville train station, and stare up at the towering spire of St. Peter and Paul Catholic Church. Even if you don't see a ghost, you'll hear some chilling local legends and test your skills with an EMF (electromagnetic field) detector.
Take a Twilight Tour of Moser Tower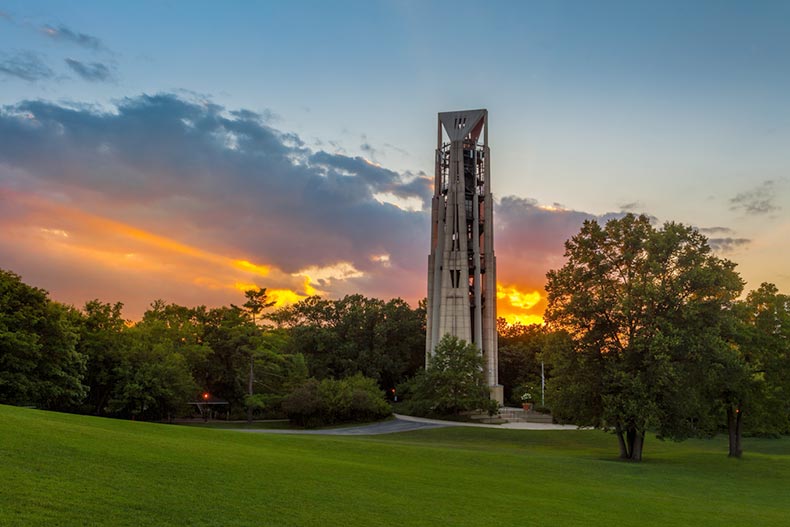 The existence of Moser Tower stirs up some heated opinions in Naperville—some enjoy its architecture, while others think it's an eyesore. But regardless of the ongoing debate, you can still take advantage of the tower for some nightly entertainment.
On scheduled summer nights after a carillonneur has performed on the bells, visitors can climb to the top of Moser Tower to take in an evening view of the Naperville Riverwalk and Centennial Beach. The tour schedule gets updated every year, but tours are usually available for $3 from 8-8:30 p.m. at the conclusion of the concert.
Attend a Special Event at Naper Settlement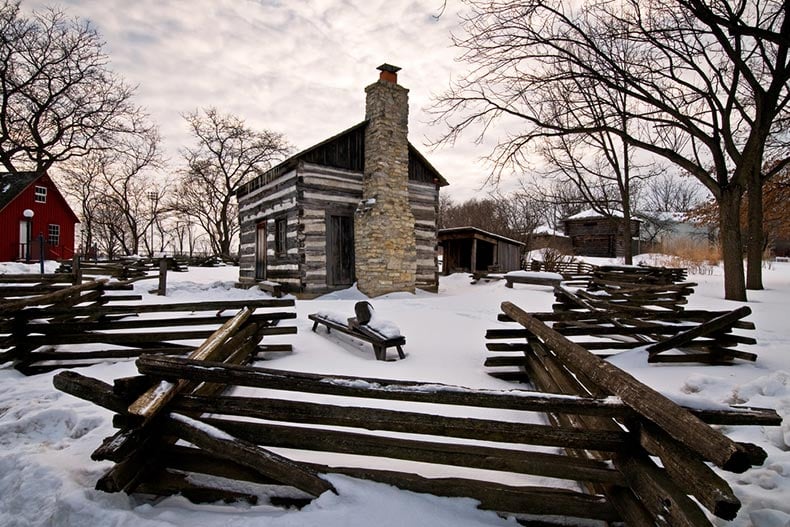 While this outdoor museum is only open until 4 p.m. during its regular hours, it hosts a number of special events in the evening on select days. During the summer, the Naper Nights Community Concert Series brings live music to the settlement, and in the colder months, visitors looking for a fun night can attend Oktoberfest or All Hallows Eve. Though special events cost an entry fee, you'll still be able to see most of the permanent settlement exhibits.
Satisfy Your Sweet Tooth at Le Chocolat du Bouchard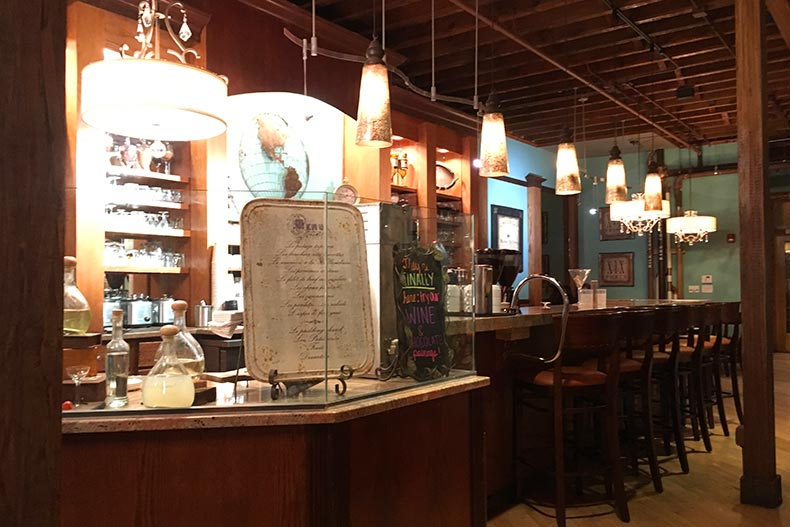 This spot is a personal favorite as either the perfect start to an evening of fun or the ideal final stop after some nighttime entertainment. While Le Chocolat du Bouchard offers French-American fare for lunch and dinner, it's the chocolate that'll get you through the door and seated at a cozy table.
Pop in on a weekend (they're open until 11 p.m.) and indulge in a rich mug of hot chocolate alongside a sweet treat from their patisserie. They also serve alcohol in case you want a little wine with your chocolate.
Catch a Midnight Showing of "The Rocky Horror Picture Show"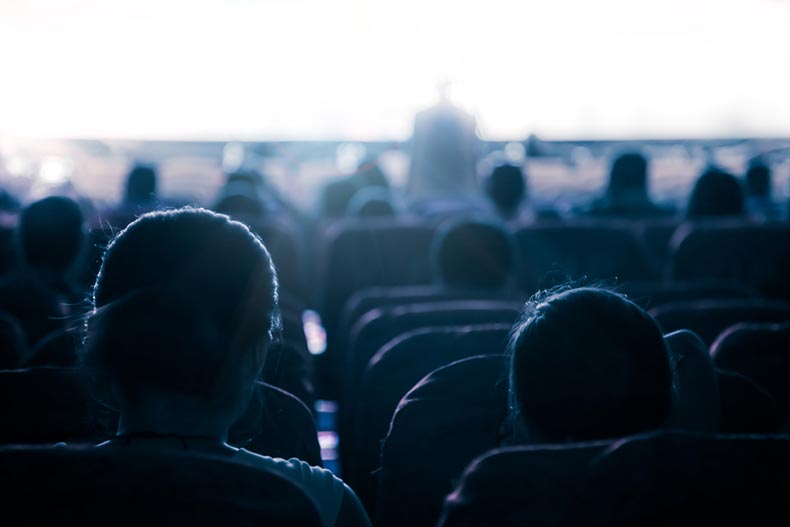 This next item on the list is technically in Woodridge, but you'll find many Napervillians making the trek out to this theater when the sun goes down.
Boasting a Chinese theater motif and decorated with movie memorabilia, Hollywood Boulevard Cinema is worth a trip in its own right, but if you're looking for late-night entertainment, you can catch their midnight showing of "The Rocky Horror Picture Show." Played on select Saturdays throughout the year, this cult classic is best experienced with a group of performers acting along with the movie while the audience shouts out the infamous call lines.
Go Bar-Hopping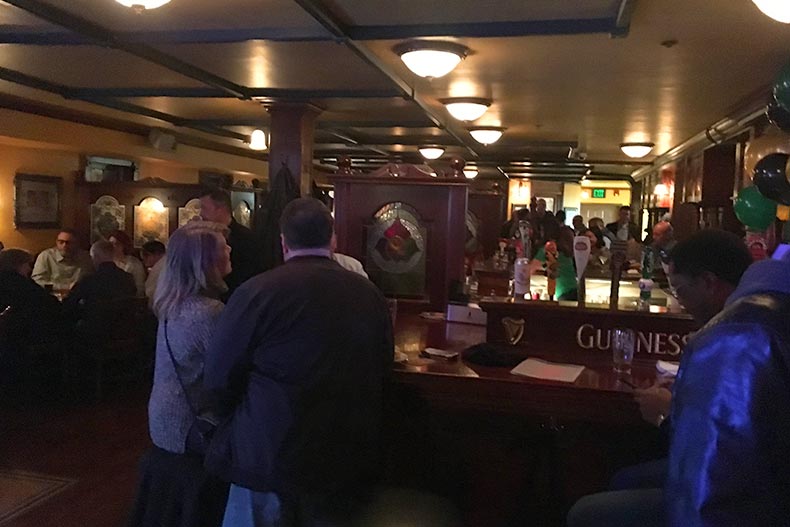 Downtown Naperville is known for many things, but when the sun goes down, it's all about hitting up the bars. Whether you're looking for a casual drink while listening to some smooth live music or you want a club atmosphere with a dance floor, you can find a spot in Downtown Naperville.
Head to Quigley's for a pint in a cozy Irish pub, grab a cheap drink at The Lantern for a collegiate vibe, hit the dance floor at Features, or find your way into Two Nine. (Hint: It's above Potter's).
Embark on a Personalized Wine Tasting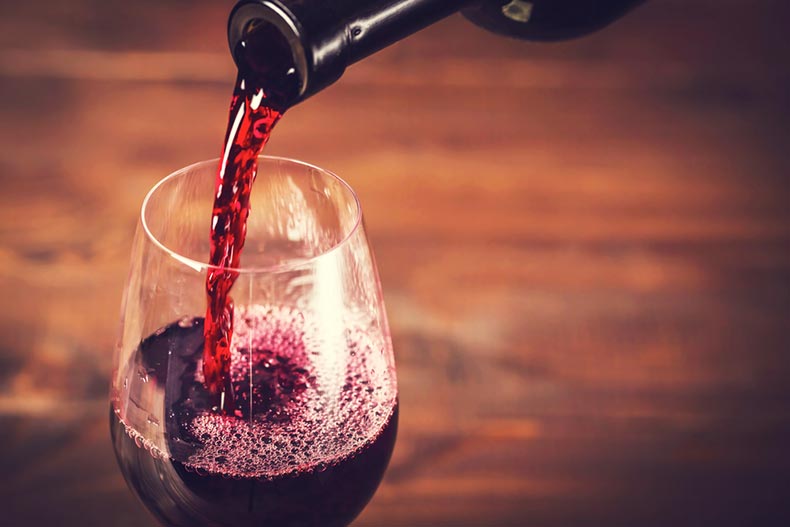 A relative newcomer to the city, Sixtyfour Wine Bar is a unique wine tasting experience that has found the perfect home in Naperville. Open until 10 p.m., this wine bar has 64 wines available every day. Guests can serve themselves a one-ounce, three-ounce, or six-ounce pour by simply swiping a SmartCard at the WineStation. It adds a futuristic element to wine tasting and allows you to be in complete control of what you want to taste.
Head to the Taproom at Solemn Oath Brewery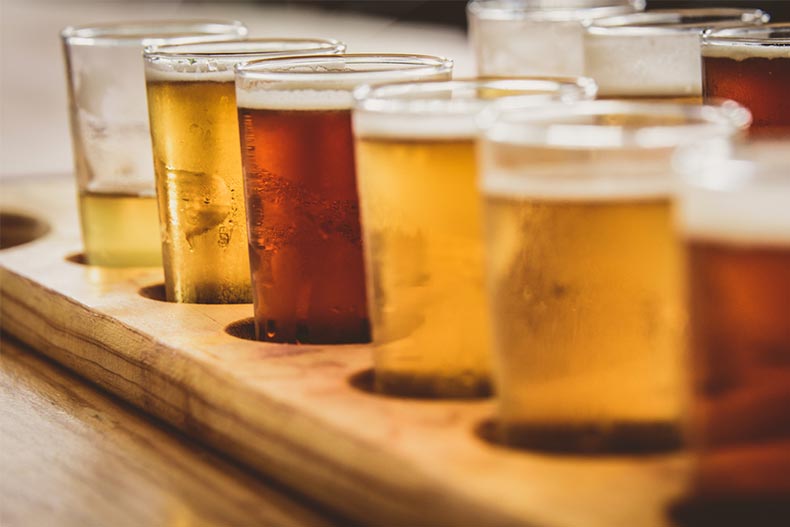 Don't worry beer lovers; we didn't forget about you. Solemn Oath Brewery is Naperville's premier destination for artisanal beers. Opened in 2012, this brewery bar with a rustic, industrial vibe changed the craft beer landscape of the city, and they're still going strong today. Their taproom is open six days a week until 10 p.m. on weekends and until 9 p.m. on weekdays. On select days, you can also take a tour of their tanks in the afternoon.
Catch a Concert at Wentz Concert Hall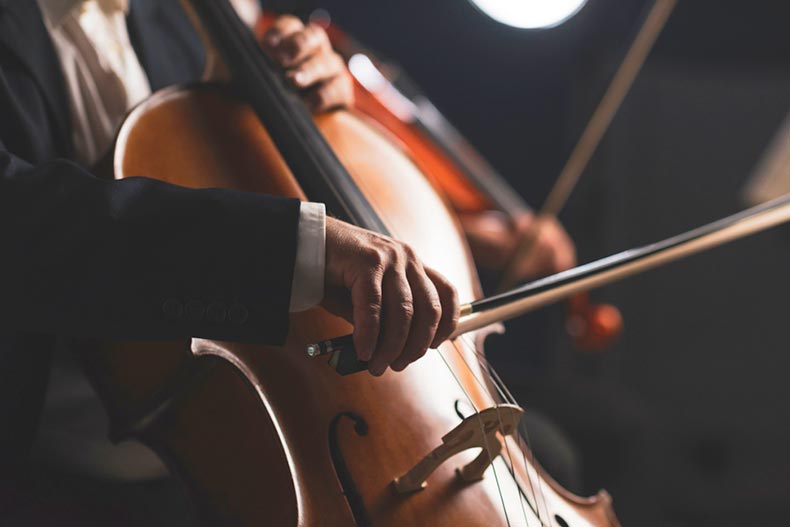 Located on North Central College's campus, Wentz Concert Hall is open to the public and features an impressive lineup of performers. Past artists who have graced the 617-seat auditorium include Yo-Yo Ma, Elizabeth Futral, Ramsey Lewis, and Colbie Caillat. A tribute to Naperville's support of the fine and performing arts, this concert hall is ideal for a classy evening spent soaking in a bit of culture.
Grab a Late-Night Bite… if You Know Where to Go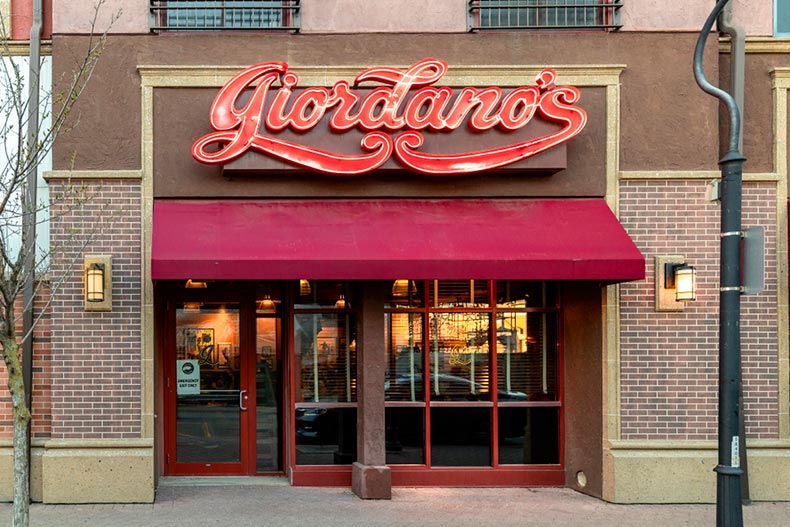 For all of you hungry night owls, it's important to note that many kitchens in Naperville don't stay open into the wee hours; you could get stranded with a craving and no "open" signs in sight. Luckily, these spots keep the kitchen open late on the weekends: Lou Malnati's in Downtown Naperville serves pizza until midnight, Jackson Avenue Pub is open until 2 a.m., Jimmy's Grill is open until 1 a.m., and Empire serves up "burgers and brews" until midnight.