National Local Life
10 Things to Do in Old City, Philadelphia
Old City is a living, breathing monument to the country's founding. The Philadelphia neighborhood's streets are lined with charming colonial architecture coupled with historic sites like the iconic Independence Hall and new additions including the Museum of the American Revolution.
But there's much more to do in this neighborhood than taking a "bellfie" at the Liberty Bell. Old City is in the middle of a renaissance, which means there are plenty of new things to add to—and ultimately cross off—your bucket list.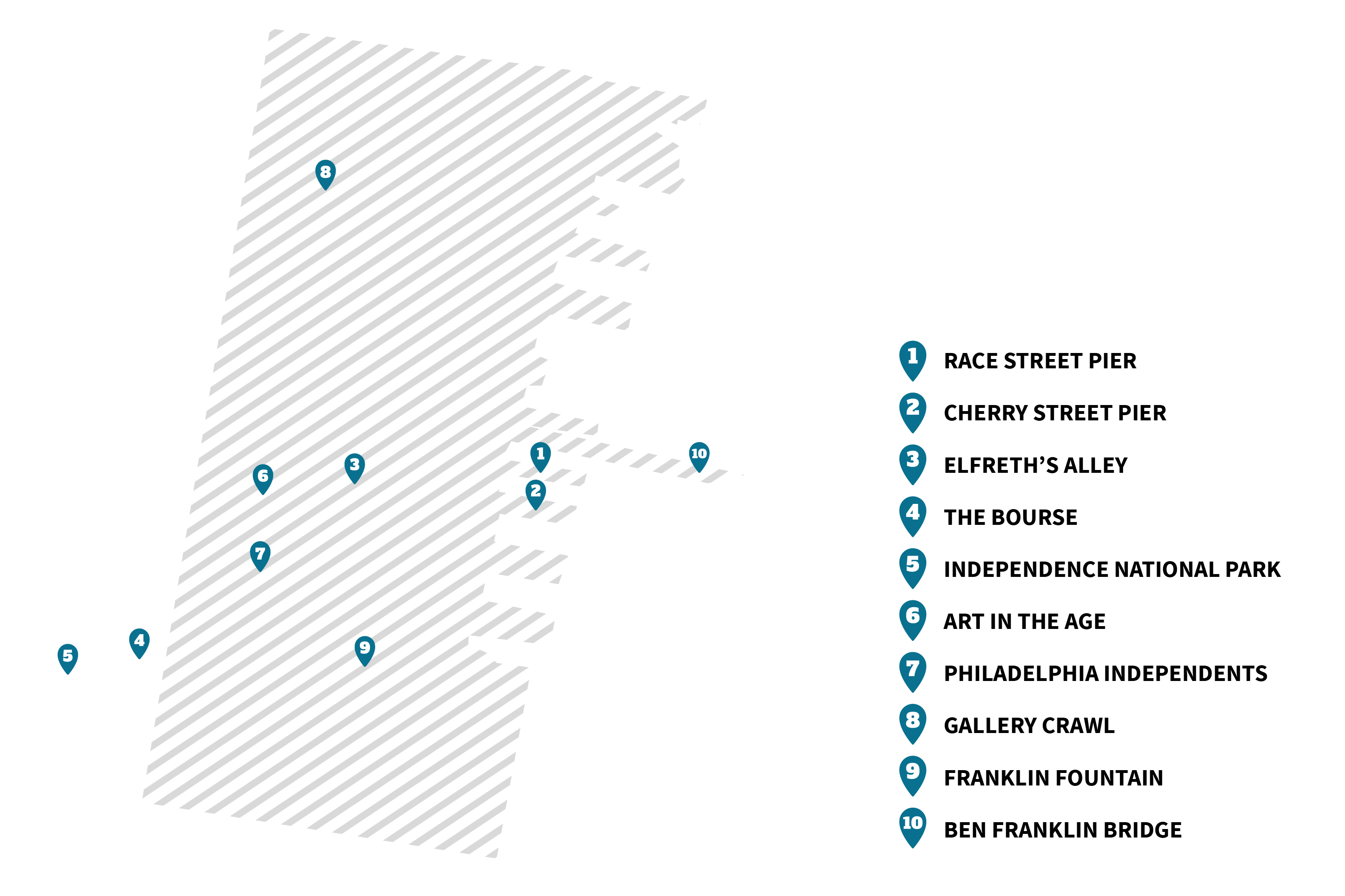 Go Park-Hopping Along the Waterfront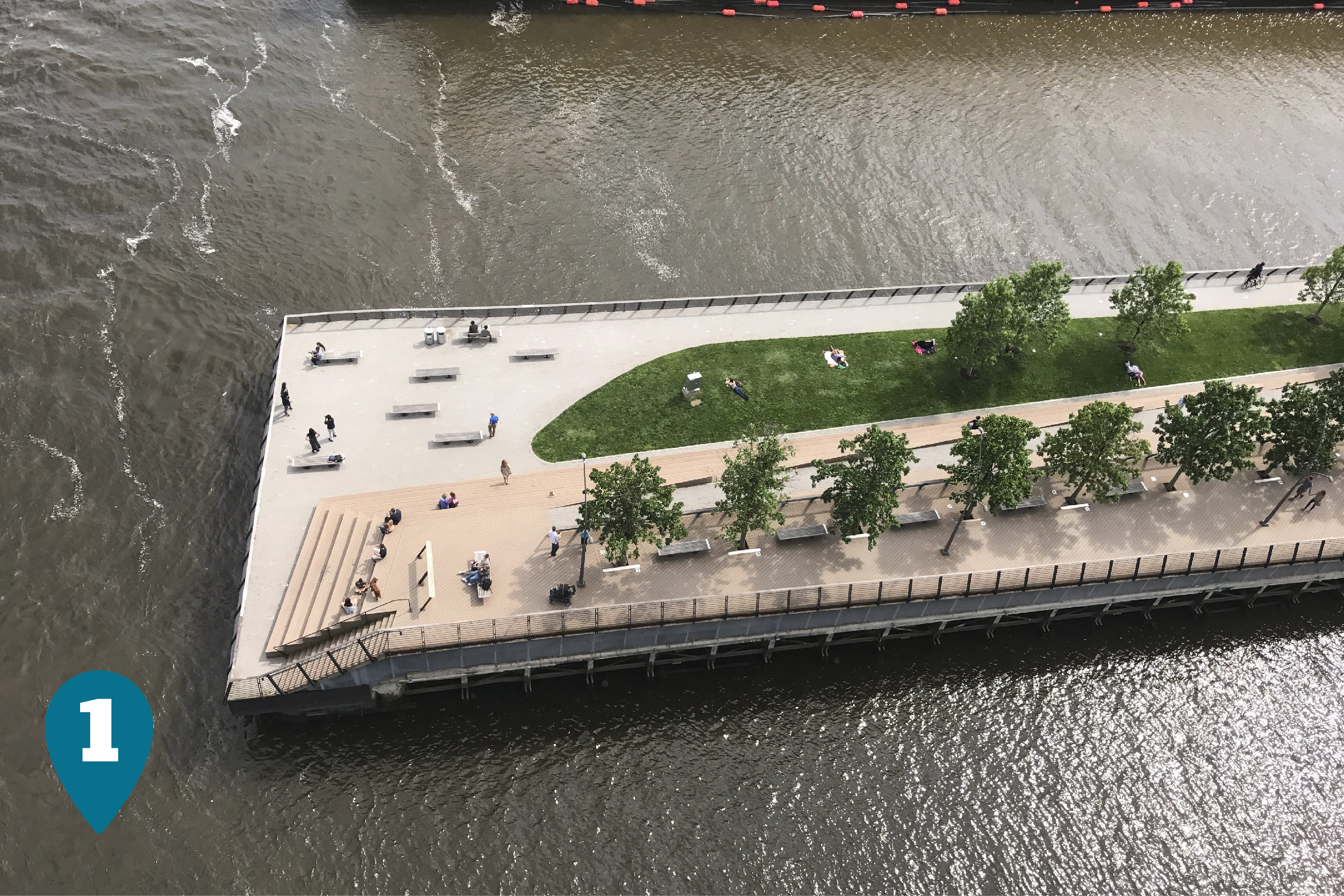 When the weather's nice, make your way down to the Delaware River and explore the waterfront park by park. On one end of the neighborhood there's Race Street Pier, an old shipping pier-turned-park, which offers close-up views of the iconic Benjamin Franklin Bridge. From there, head south and enjoy the seasonal pop-up parks along the way, from Blue Cross RiverRink with its outdoor skating rink to Spruce Street Harbor Park, with an Instagram-worthy hammock haven among the trees.
Get Your Art Fix at Cherry Street Pier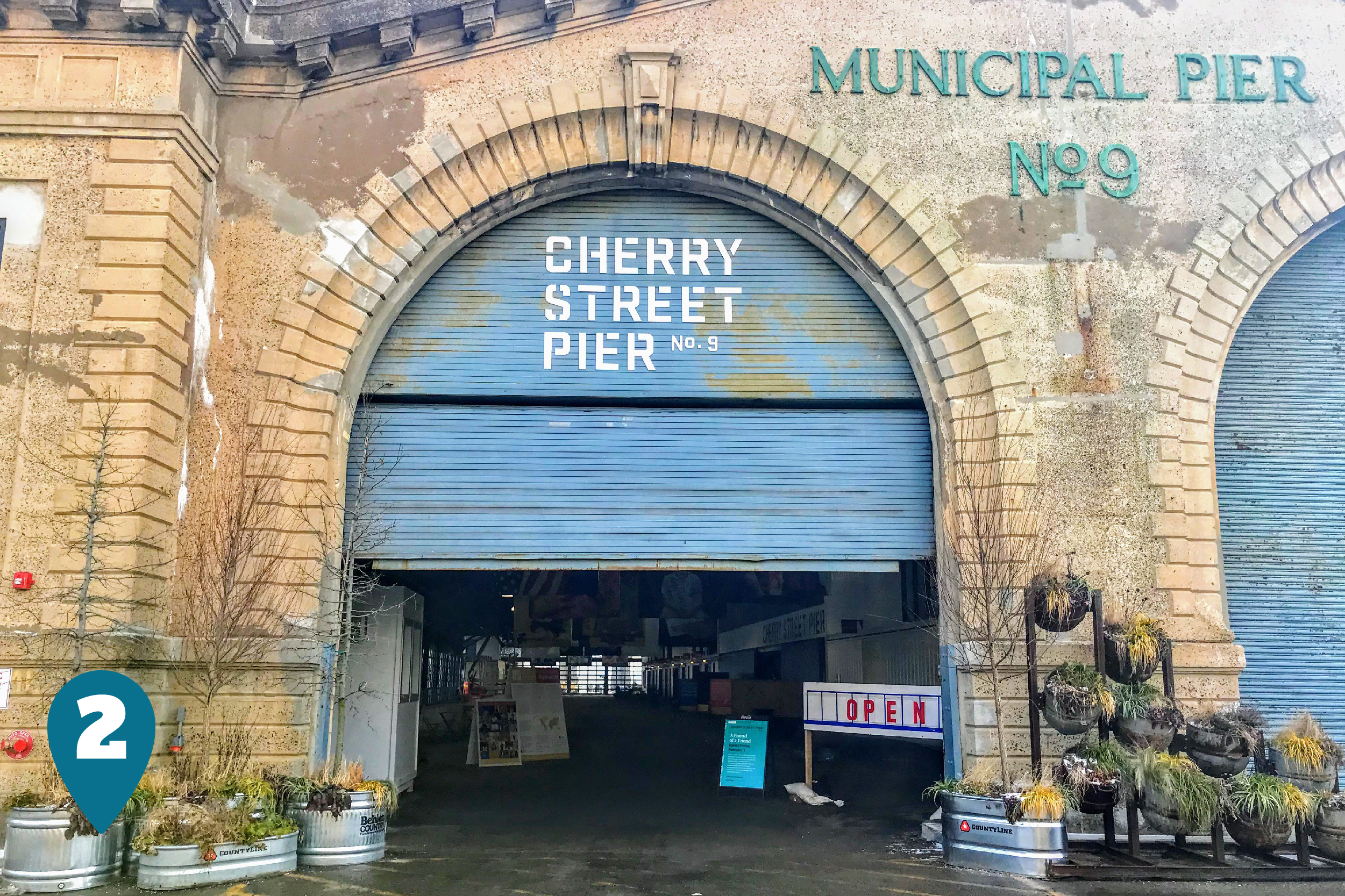 From its colorful artist studios in shipping containers to ever-changing shopping markets and exhibitions, Cherry Street Pier is a must-visit for any art-lover. Once you've taken in the art scene, kick back with a beer in the garden while taking in the waterfront views.
Travel Back in Time at Elfreth's Alley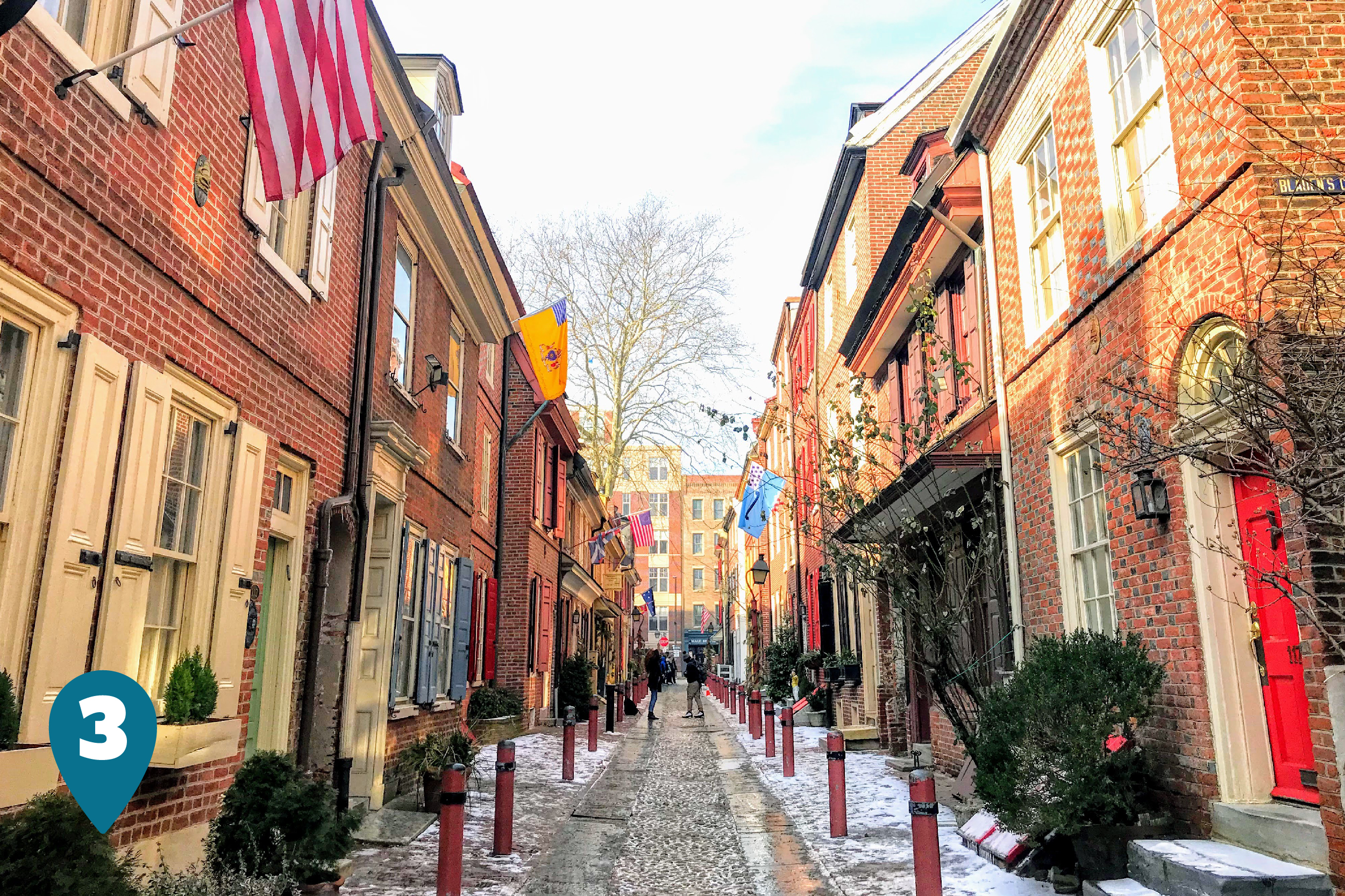 For a true trip down memory lane, take a stroll down Elfreth's Alley. Lined with period-perfect homes dating back to the early 1700s, Elfreth's Alley is the nation's oldest residential street and undoubtedly one of the most photographed, for obvious reasons.
Feast at the Bourse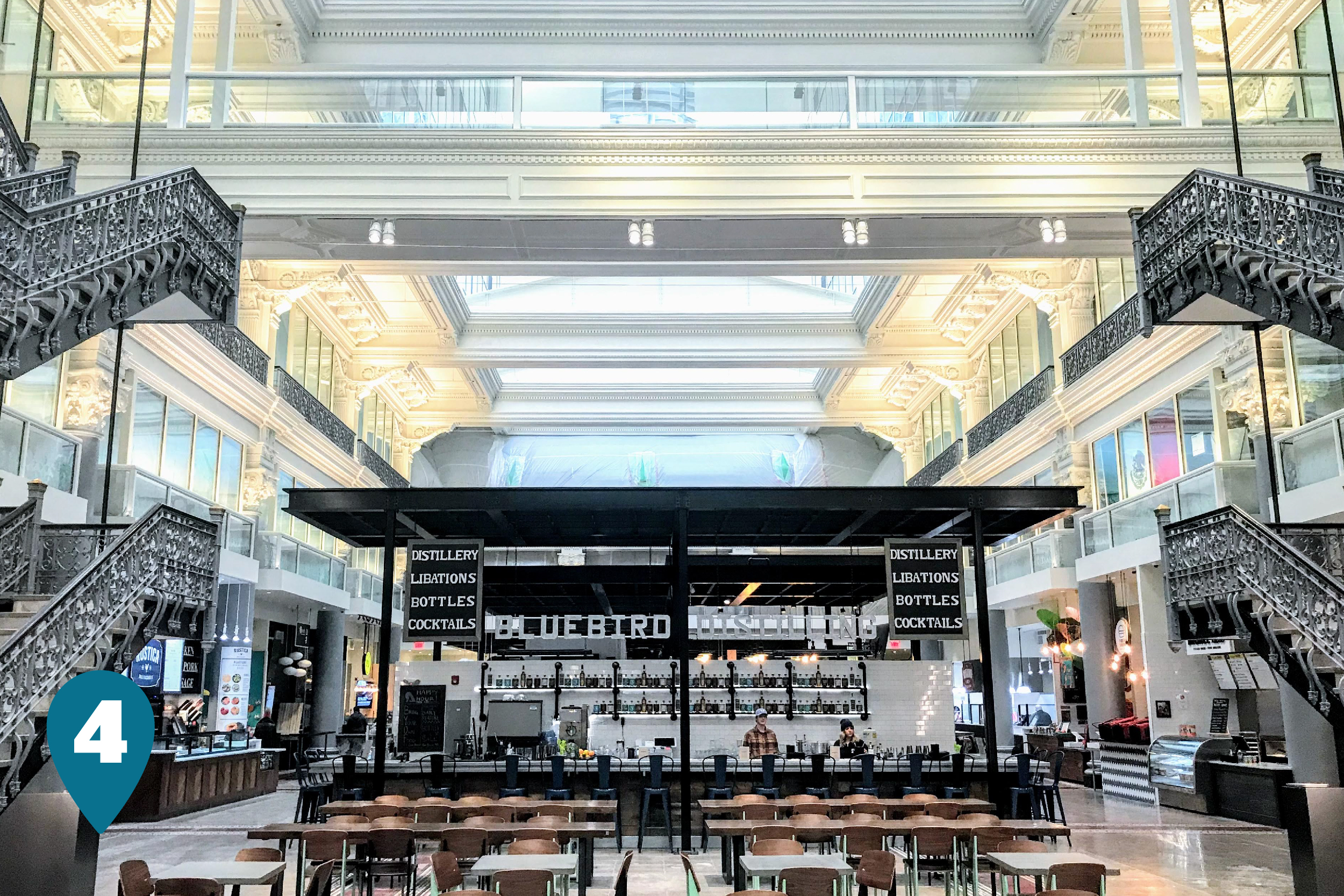 Get your fill at The Bourse, a recently renovated food hall that has something for every palate, from Korean tacos at Takorean to Filipino comfort food at Lalo. Fuel up here with an around-the-world feast before hitting Old City streets again.
Visit the Smallest National Park in the Country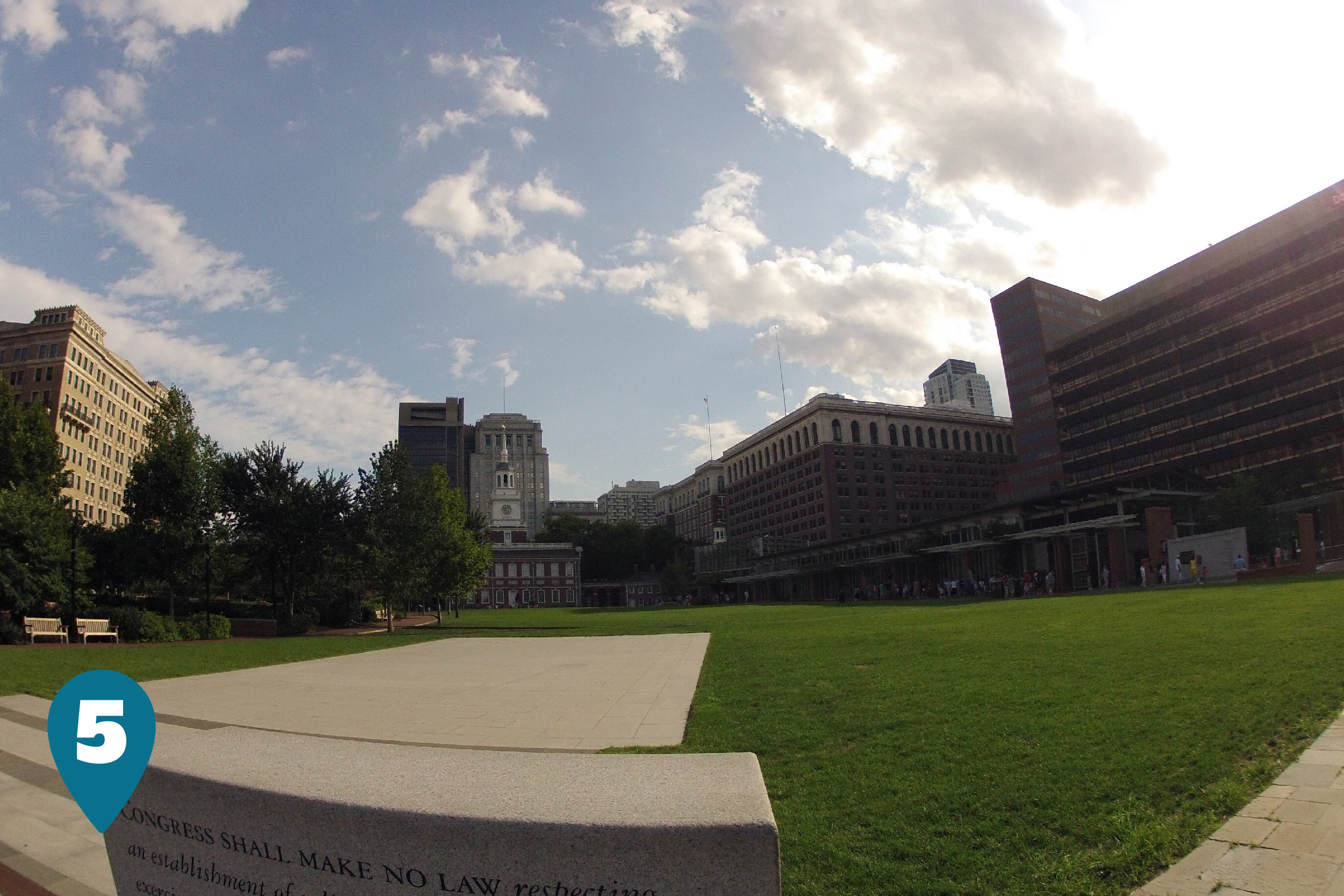 Independence Hall and the Liberty Bell are the stars of Independence National Park, no doubt. But you'll impress both out-of-towners and locals alike when you tell them that you've visited the Thaddeus Kosciuszko National Memorial. The National Park Service deems this handsome brick house in Old City the smallest national unit of the entire park system. Check its hours though—the memorial is only open on weekends in the spring and summer.
Sip Spirits at Art in the Age
Art in the Age is a uniquely Old City way to wind down with a good cocktail. The tasting room, housed in an old storefront, features spirits inspired by the history of Philly, plus plenty of must-have tools, mixers, bitters, and glassware to stock your bar cart at home. For an authentic bartender's experience, try one of their monthly multi-themed cocktail workshops.
Shop Small for Souvenirs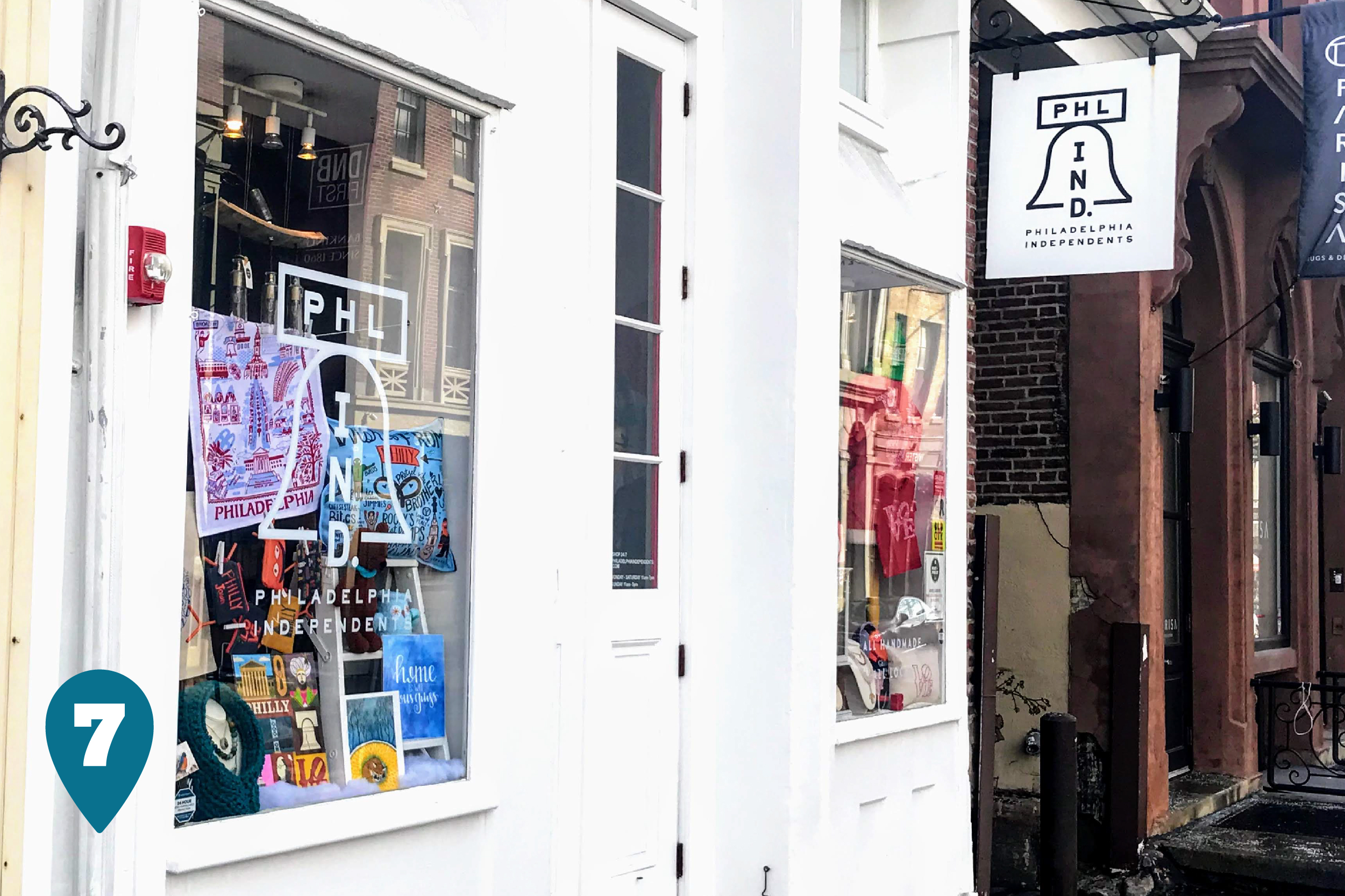 On the hunt for souvenirs? Skip the tacky gift shops and dip inside Old City's many small boutique stores, such as Philadelphia Independents. It's a boutique that only sells handmade items by local artists and artisans, from home decor to jewelry to prints. Not only will you find a gift for a friend, but there's a good chance you'll walk out with a little special something for yourself too.
Go on a Gallery Crawl at First Fridays
Old City prides itself on its artist community which has helped shape the neighborhood into what it is today. That's why on the first Friday of every month, Old City's galleries, artist studios, and restaurants open up their doors, allowing folks to experience the neighborhood's vibrant arts scene and hop from one gallery to the next.
Treat Yourself at Franklin Fountain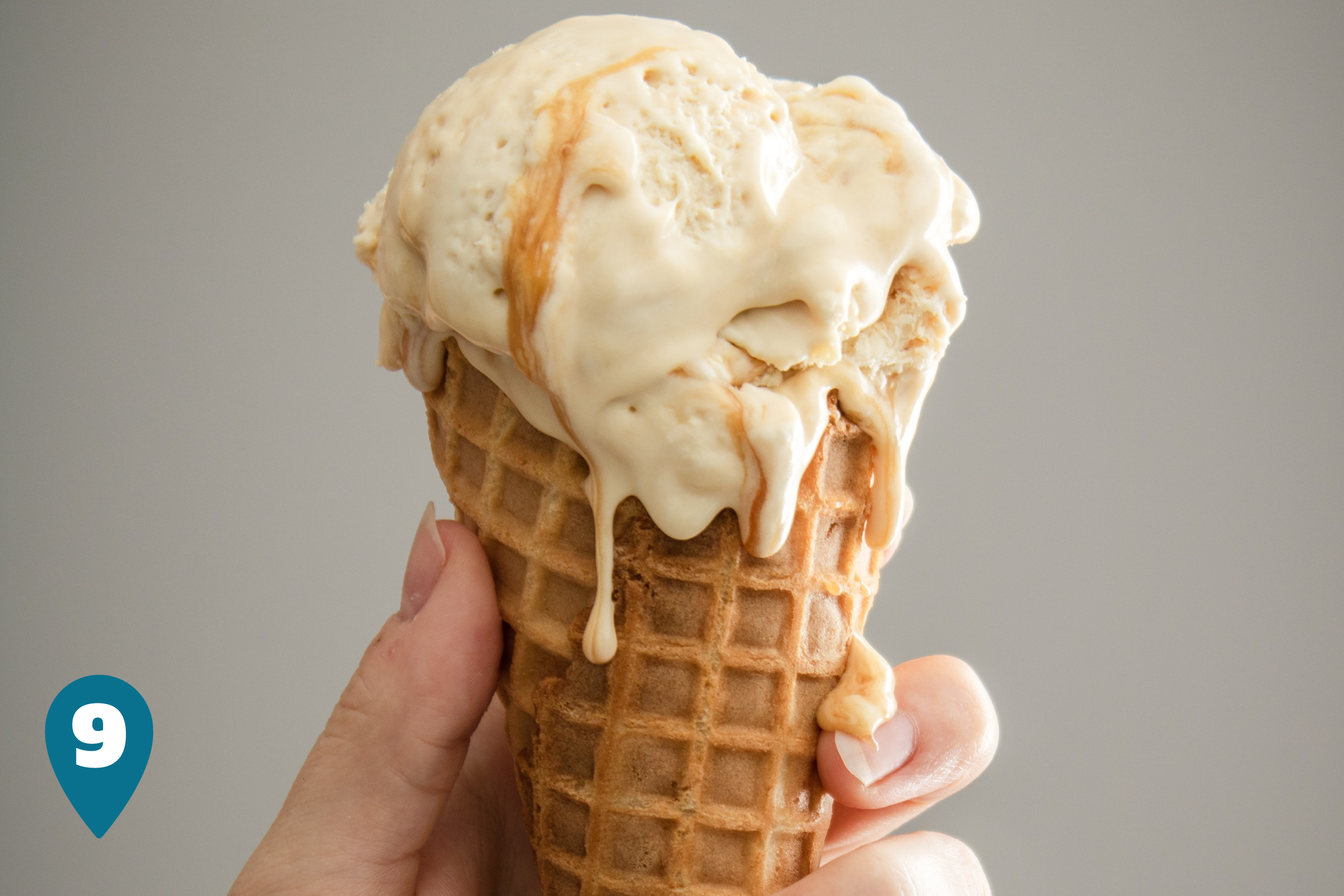 Sure, Franklin Fountain has all the charm and authenticity of an old-timey ice cream shop. But this spot is anything but vanilla—it has dozens upon dozens of unexpected flavors to drool over, from teaberry gum to cotton candy. End your day on a sweet note and dig into an over-the-top sundae at the counter or grab a waffle-cone filled topped high with scoops to go.
Walk Across the Ben Franklin Bridge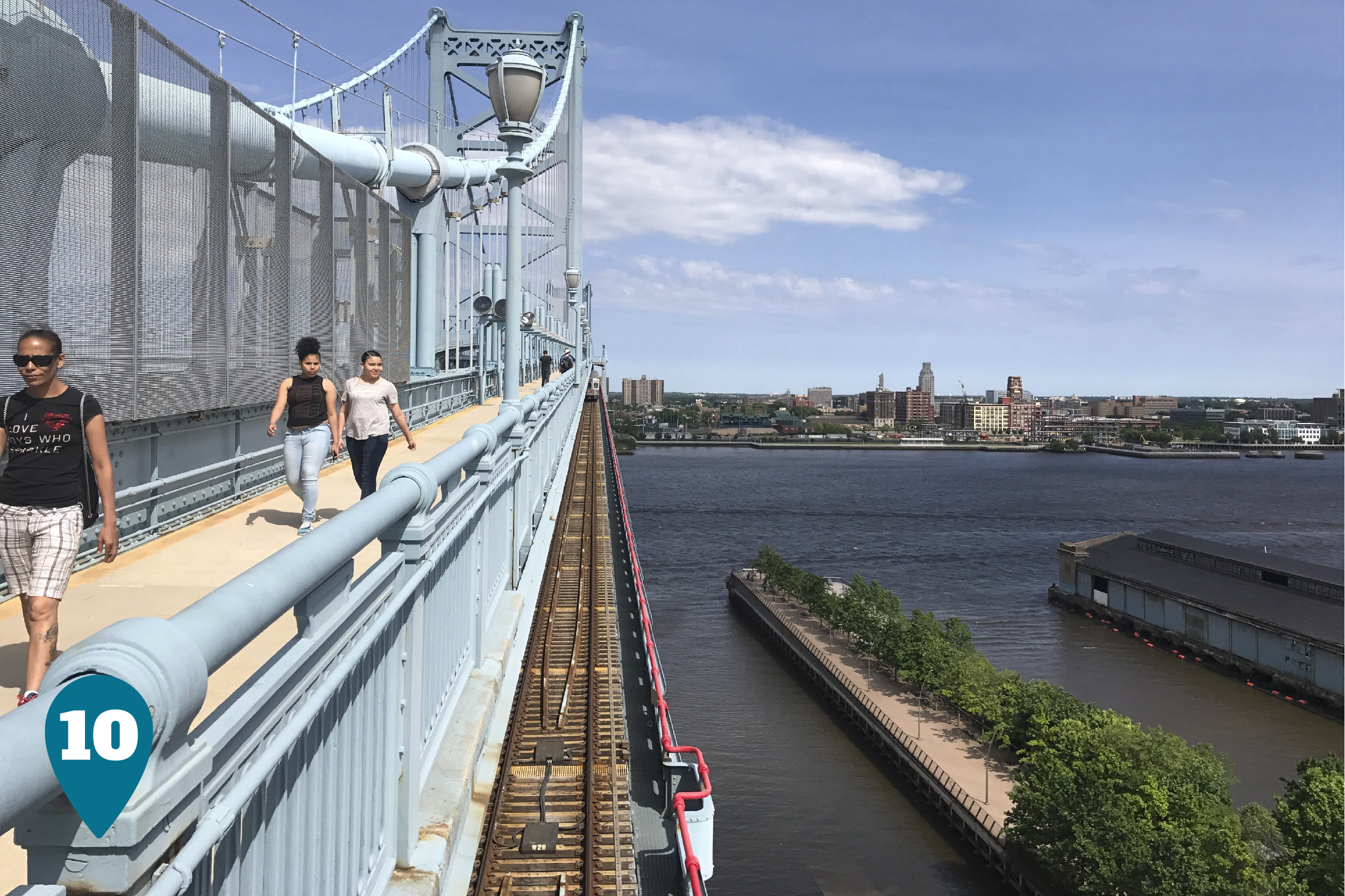 The Ben Franklin Bridge is one of the most iconic structures in Philly, which makes walking, running, or biking across it a must for anyone's Old City bucket list. Open daily in the spring and summer months, the bridge's pedestrian walkway offers one of the most picturesque views of Philly.