Chicago Local Life
12 Things to Do in Logan Square, Chicago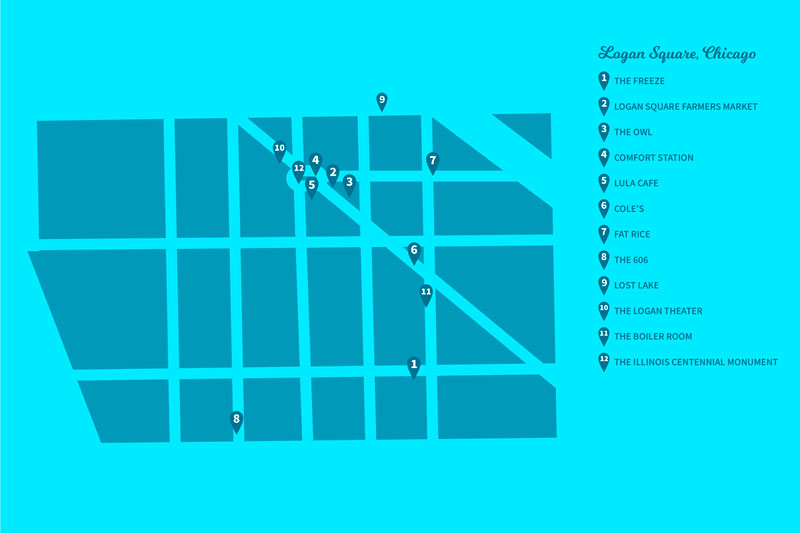 Logan Square, a neighborhood on Chicago's northwest side, is having a moment. While Gothic mansions line Logan Boulevard, go deeper into the neighborhood to find luxury condos on the rise, and new bars, boutiques, and eateries attracting a hip, creative crowd.
While the standard Chicago "bucket list" might include an architecture tour or a selfie at Cloud Gate (aka The Bean), there's much more to cross off your list in Logan Square alone. Here are the essential things to do in Logan Square, from visiting the farmers market to having a wild night at The Owl.
Eat at The Freeze During Spring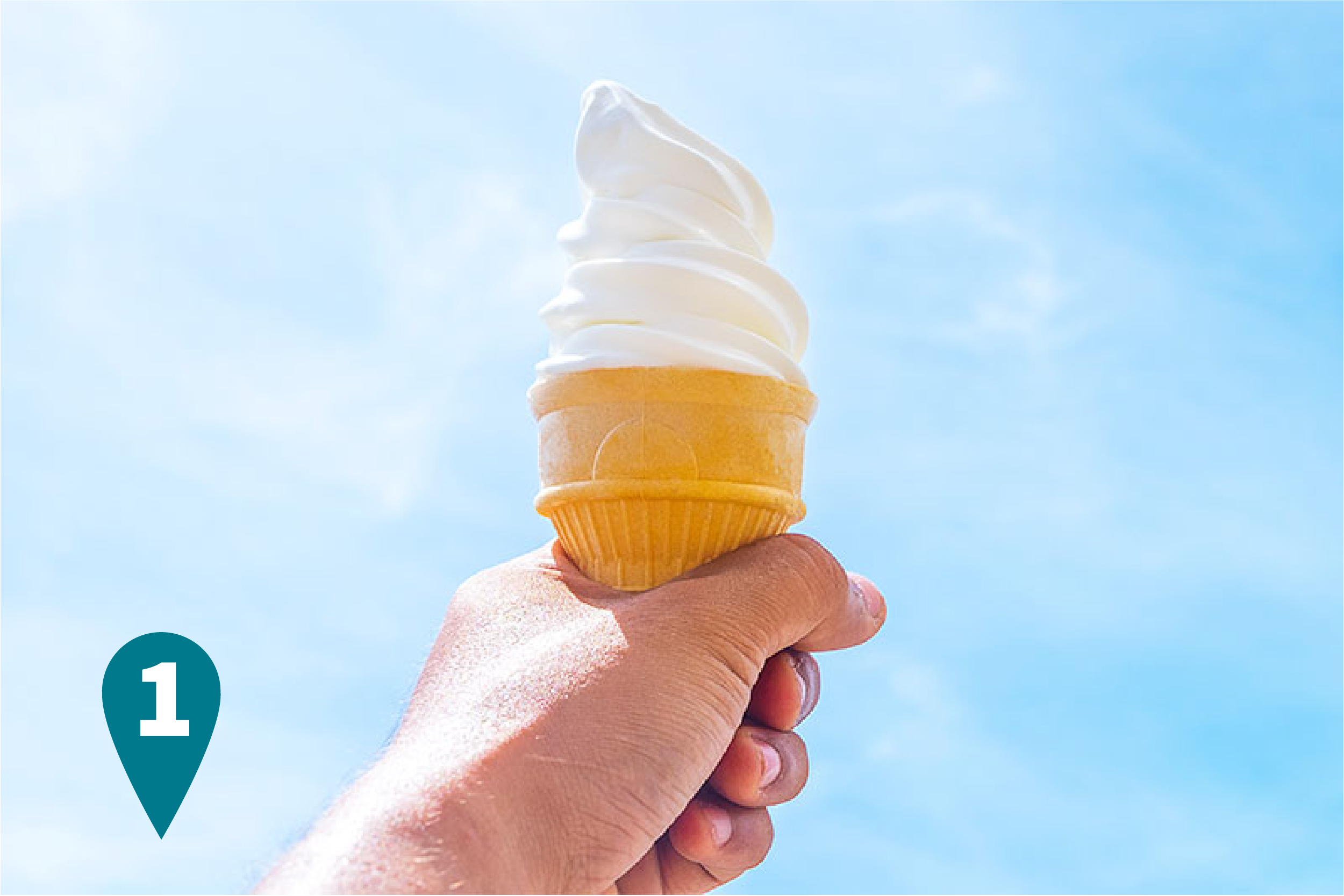 You know it's spring in Logan Square when the The Freeze—formerly Tastee-Freeze—starts serving its no-frills soft-serve stand fare on Armitage Avenue. Make sure to grab a dipped soft-serve cone and a burger before things close down for the winter. The Freeze is usually open from March to the end of October.
Visit the Logan Square Farmers Market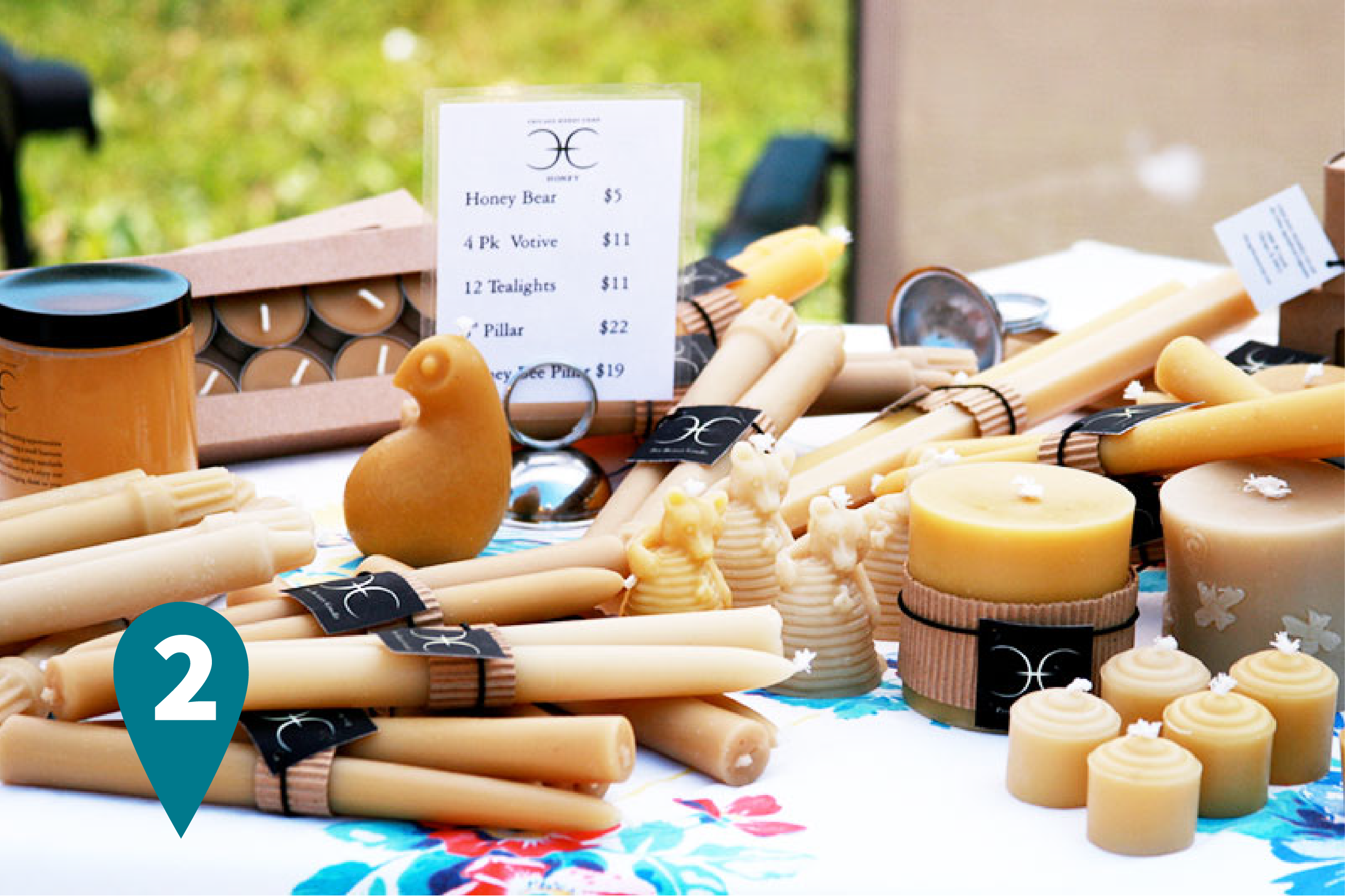 Before the market moves indoors—usually at the crowded, dark Emporium where you can barely see the gluten-free cupcakes for sale—the Logan Square Farmers Market is one of the best in the city. Visit and stock up on seasonal produce—plus pastries, local cheese and tofu, and even artisanal dog treats—before only root vegetables are left.
Spend the Night at Logan's 4 a.m. Bar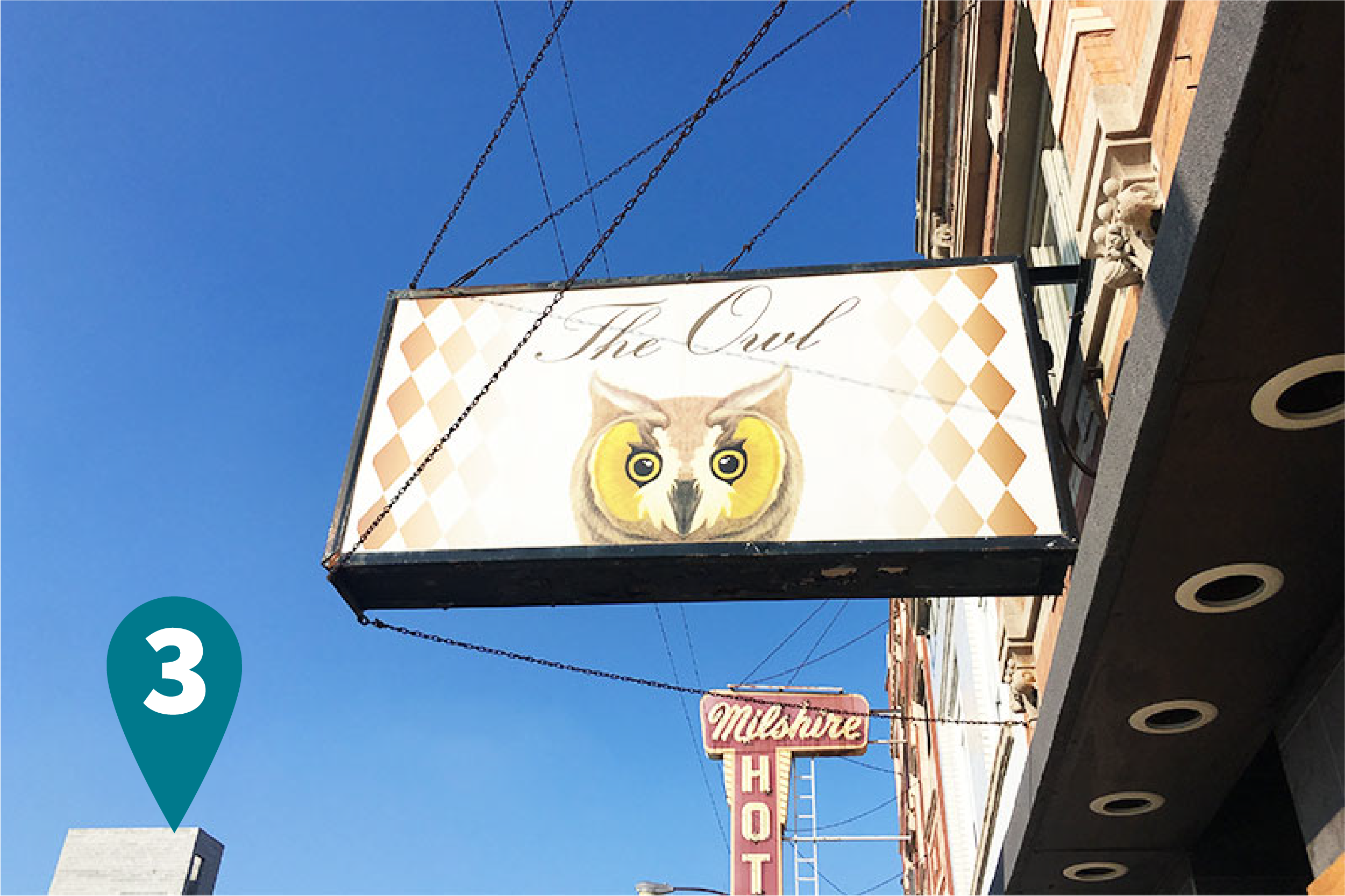 Milwaukee Avenue on a weekend night is typically lined with partiers waiting to get into one of the street's popular nightlife spots. But The Owl is the ultimate destination for the late-night crowd. The divey spot has the distinction of being among Chicago's legion of "4 a.m. bars" (it's actually open until 5 a.m. on Saturdays). There are cheap drinks, a jukebox, and a waterfall behind the bar—what more do you need?
Check out the Comfort Station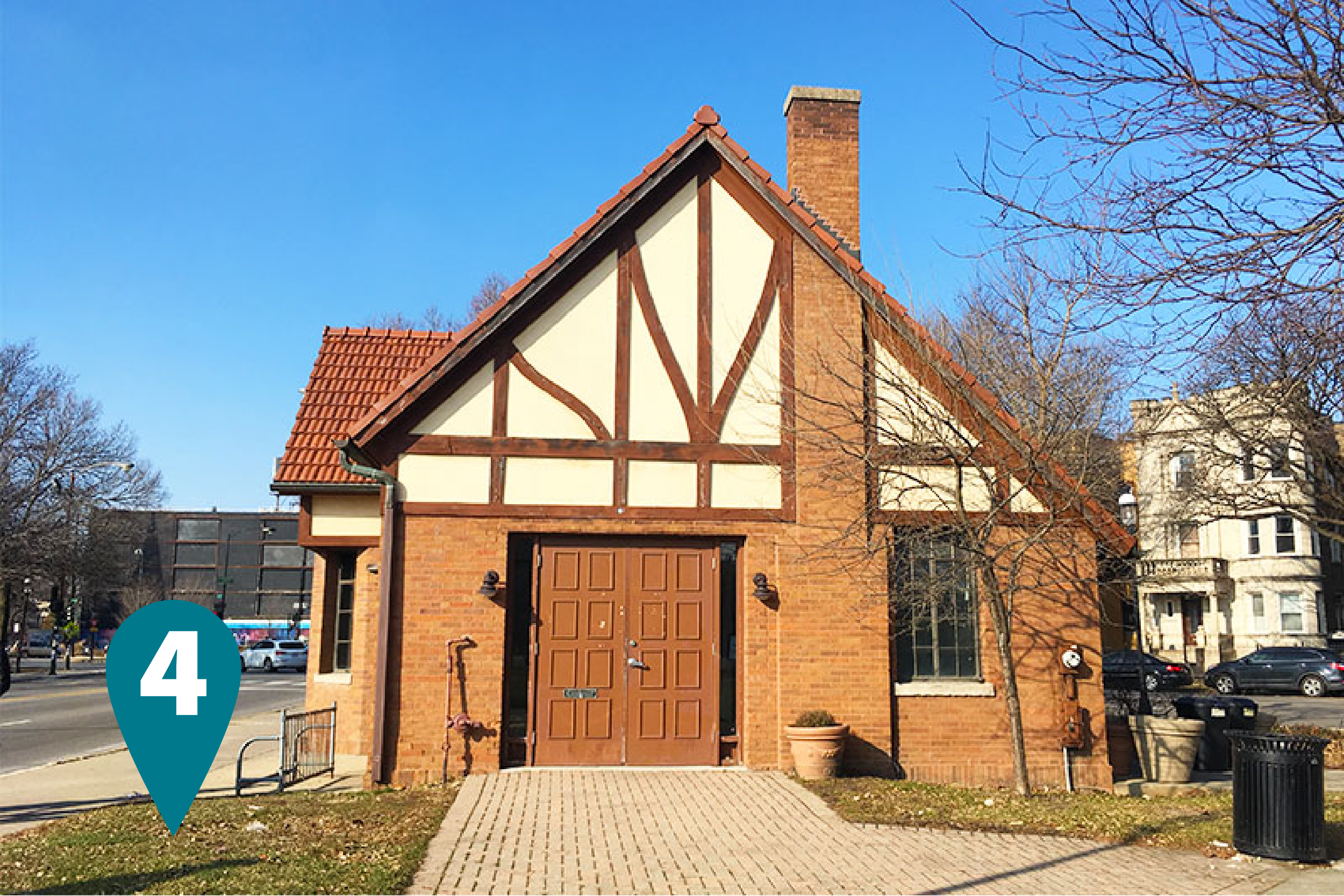 A tiny, Tudor-style building might catch your eye as you head down North Milwaukee. Built by the city's Park Boulevard System in the 1920s, it's one of few "comfort stations" that's left standing. It's been restored and repurposed as a multi-disciplinary art space hosting gallery shows, concerts, film screenings and more. Stop in and sate your curiosity.
Brunch at Lula Cafe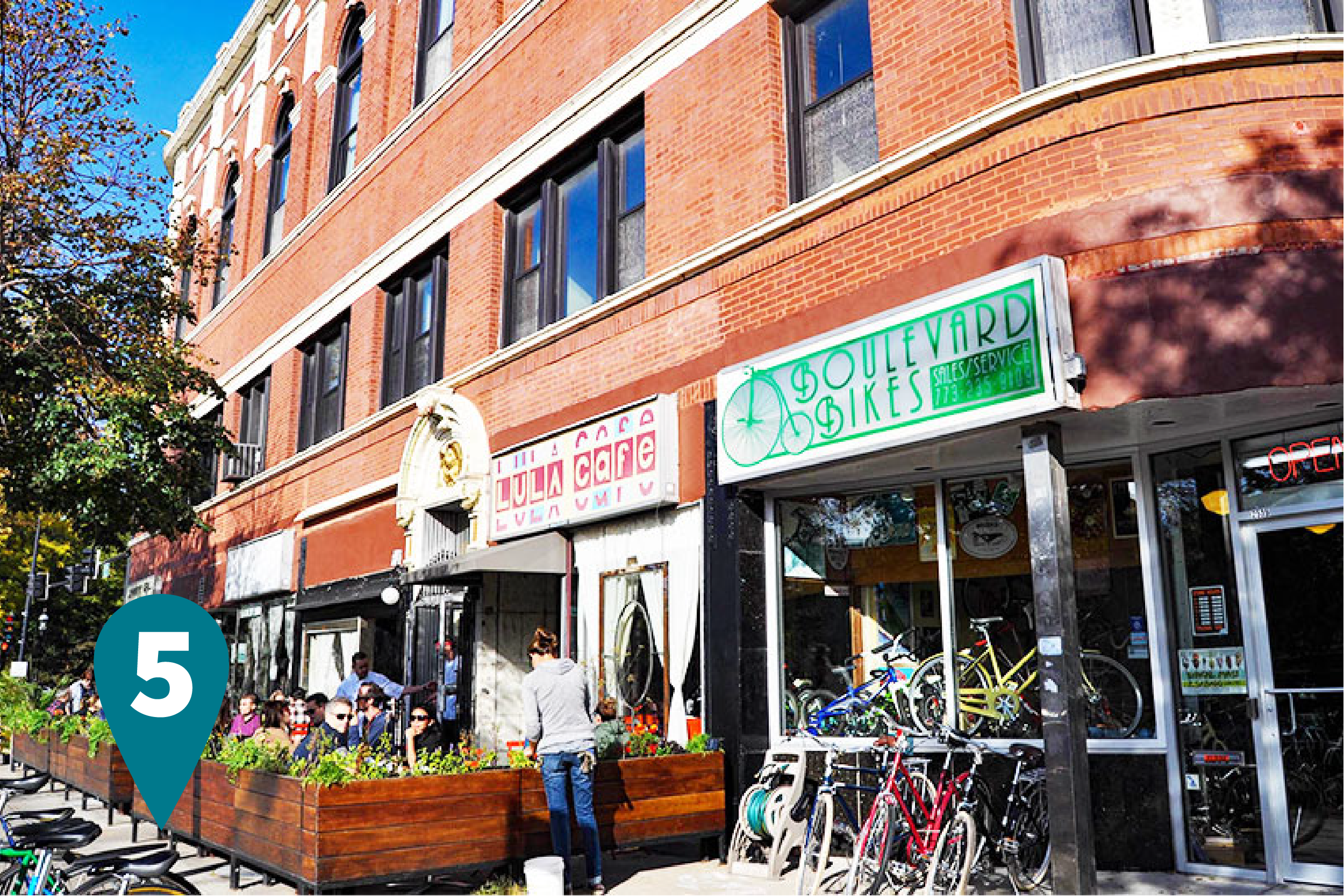 On Sundays you'll see people crowded outside this neighborhood stalwart right on the Square. Is it worth the wait? At least once, brave the crowds at this cozy neighborhood spot for the farm-to-table plates, creative cocktails, and inventive pasta dishes and decide for yourself.
Do Stand-Up at the Open Mic at Cole's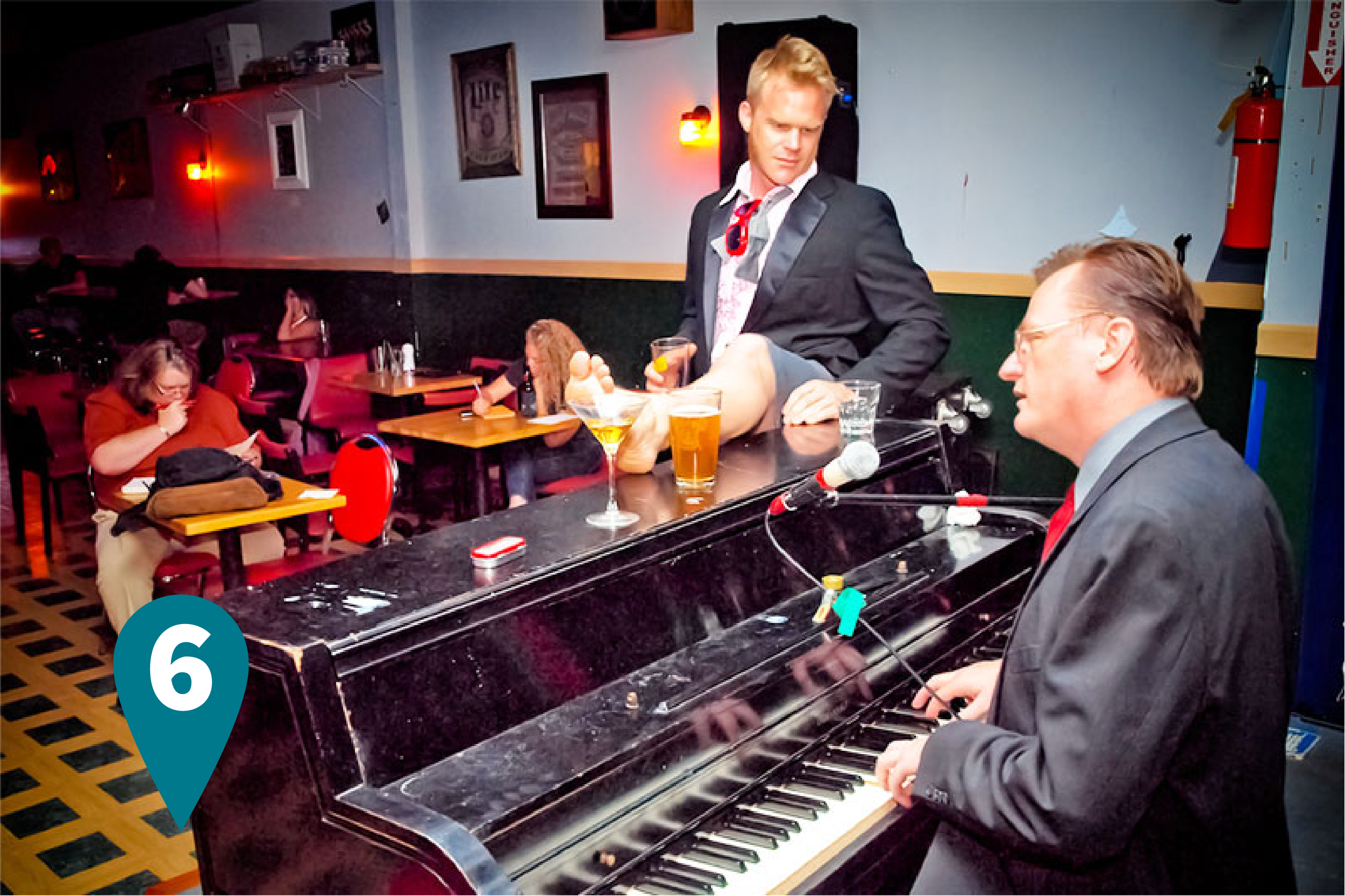 The venerable Wednesday open mic night at the bar Cole's was started by comedian Cameron Esposito and continues to be helmed by some of the city's top stand-up comics. But even if you're just an amateur, it's a pretty friendly mic for first-timers—if you're willing to endure the long list of comics. Just know that four minutes of jokes is longer than you think.
Get the Fat Rice at Fat Rice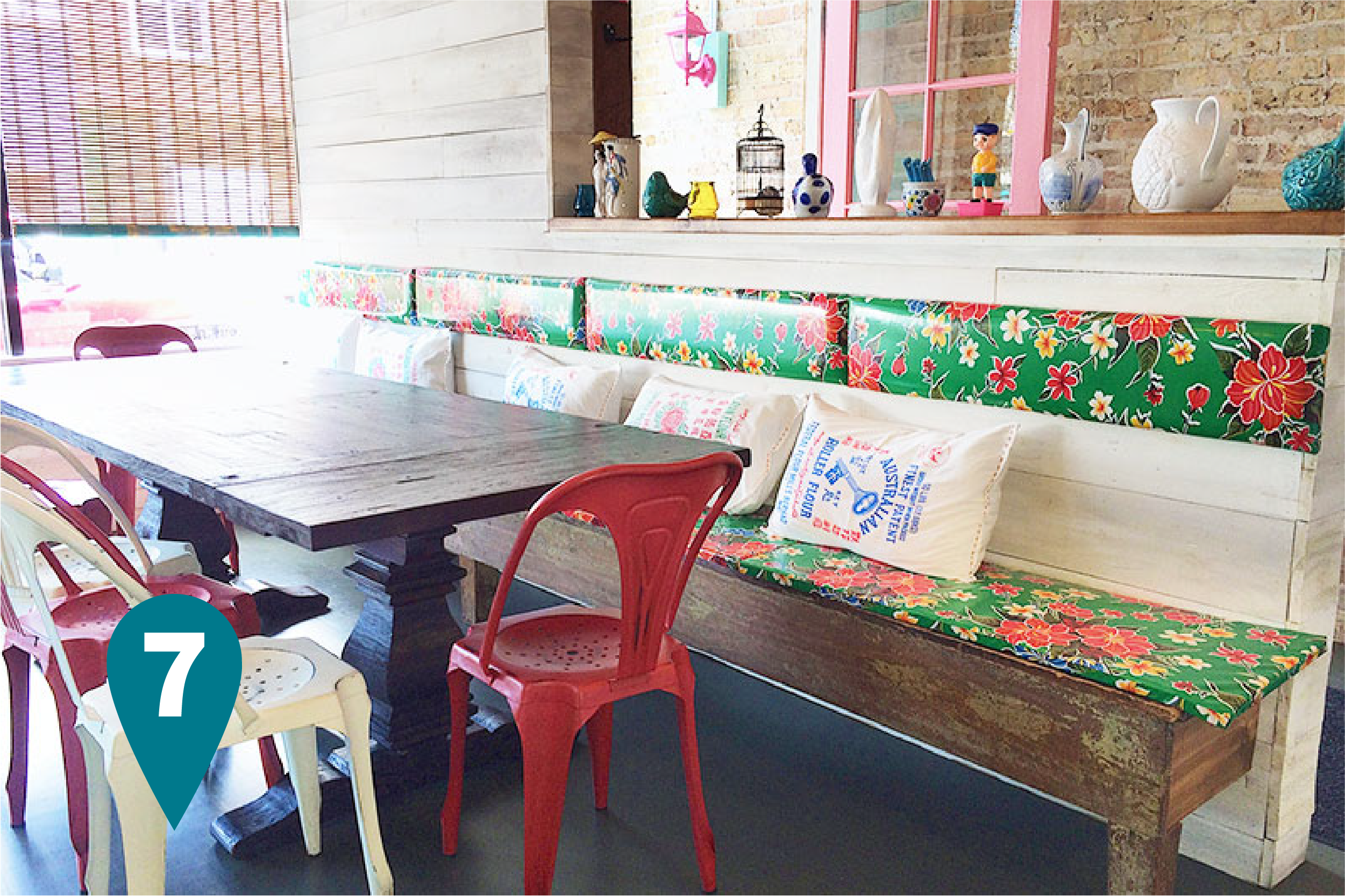 The signature dish at this acclaimed Macanese restaurant is the Arroz Gordo, aka Fat Rice, a paella-like dish representing a melting pot of cuisines. Be sure to order it with a group, because it's massive.
Walk The 606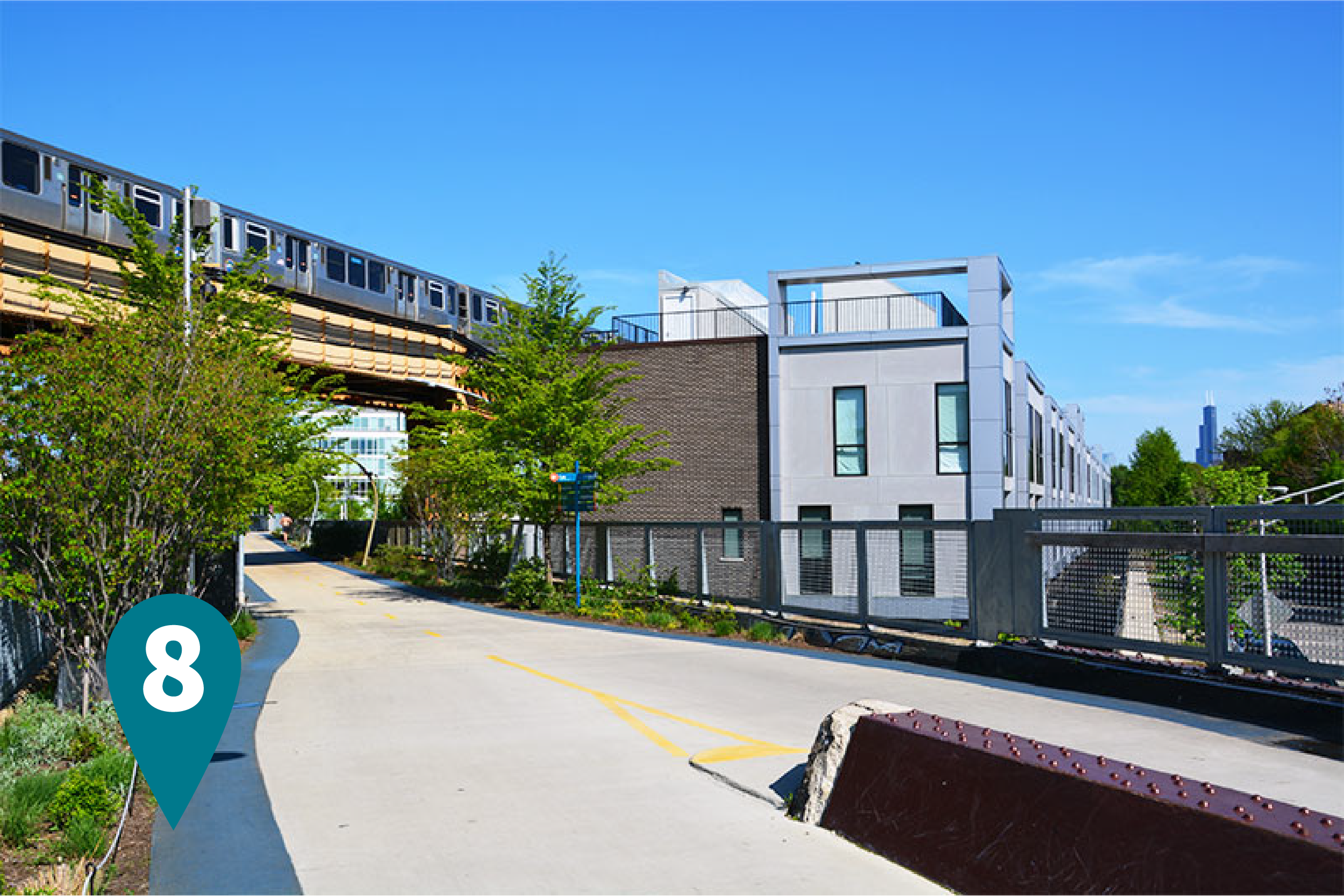 The 2.7-mile 606 elevated trail spans several Chicago neighborhoods, but there are a few access points in Logan Square—my favorite being the one at the Logan Square/Wicker Park border near an Ipsento Coffee with a colorful mural and bar seating along big windows. Just watch out for super-fast bikers and aggressive rollerbladers.
Get a Tiki Cocktail at Lost Lake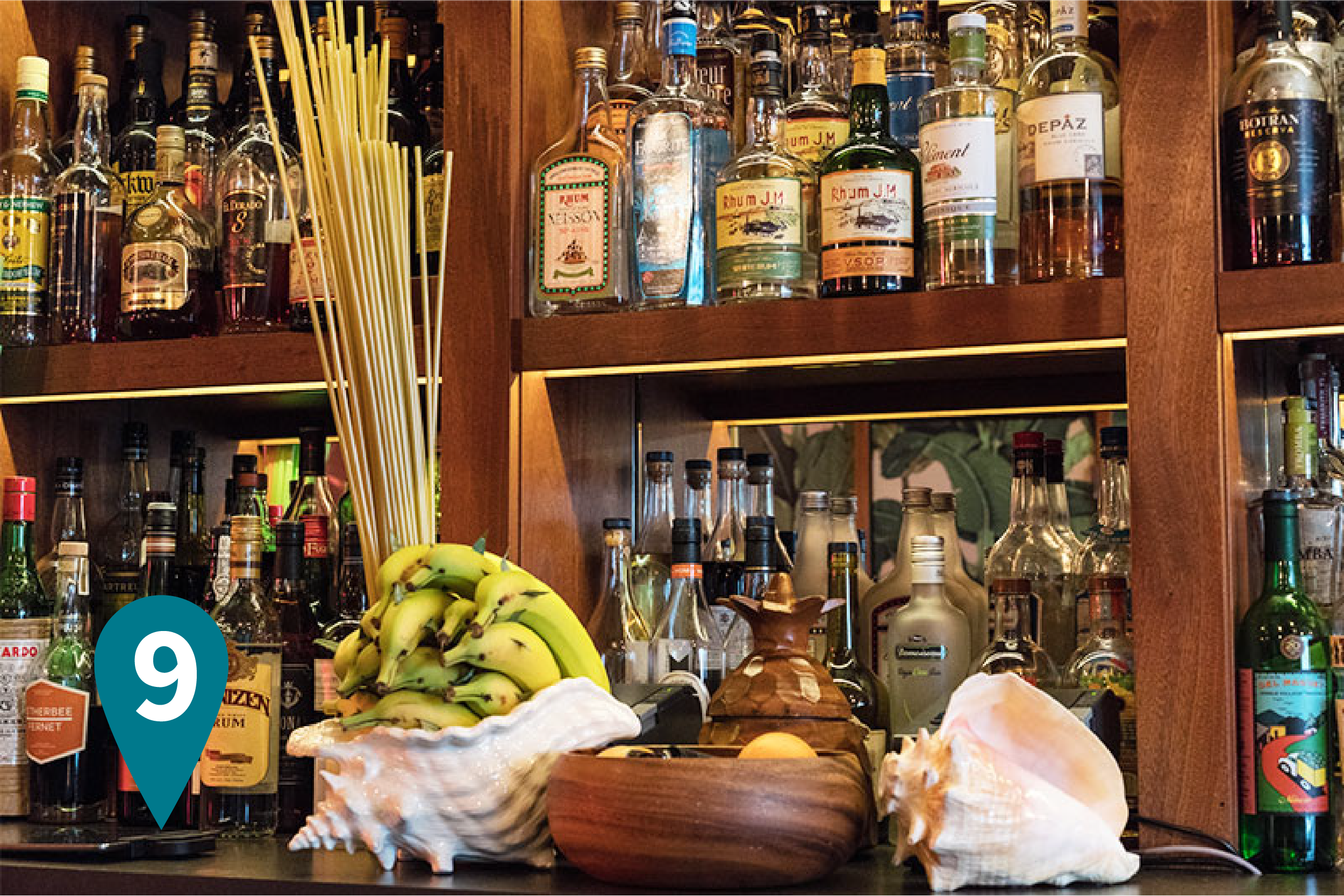 Logan Square's resident tiki bar often has a line out the door—especially during the holidays, when the bar hosts a kitschy Christmas pop-up—but having a tropical drink here should be on your list. The well-crafted cocktails, served in novelty vessels and garnished with things like banana dolphins, are sweet but not cloying. And if you're keeping track of this bucket list on Instagram, the neon "Lost Lake" on the tropical wallpaper is a popular shot.
See a Movie at the Logan Theater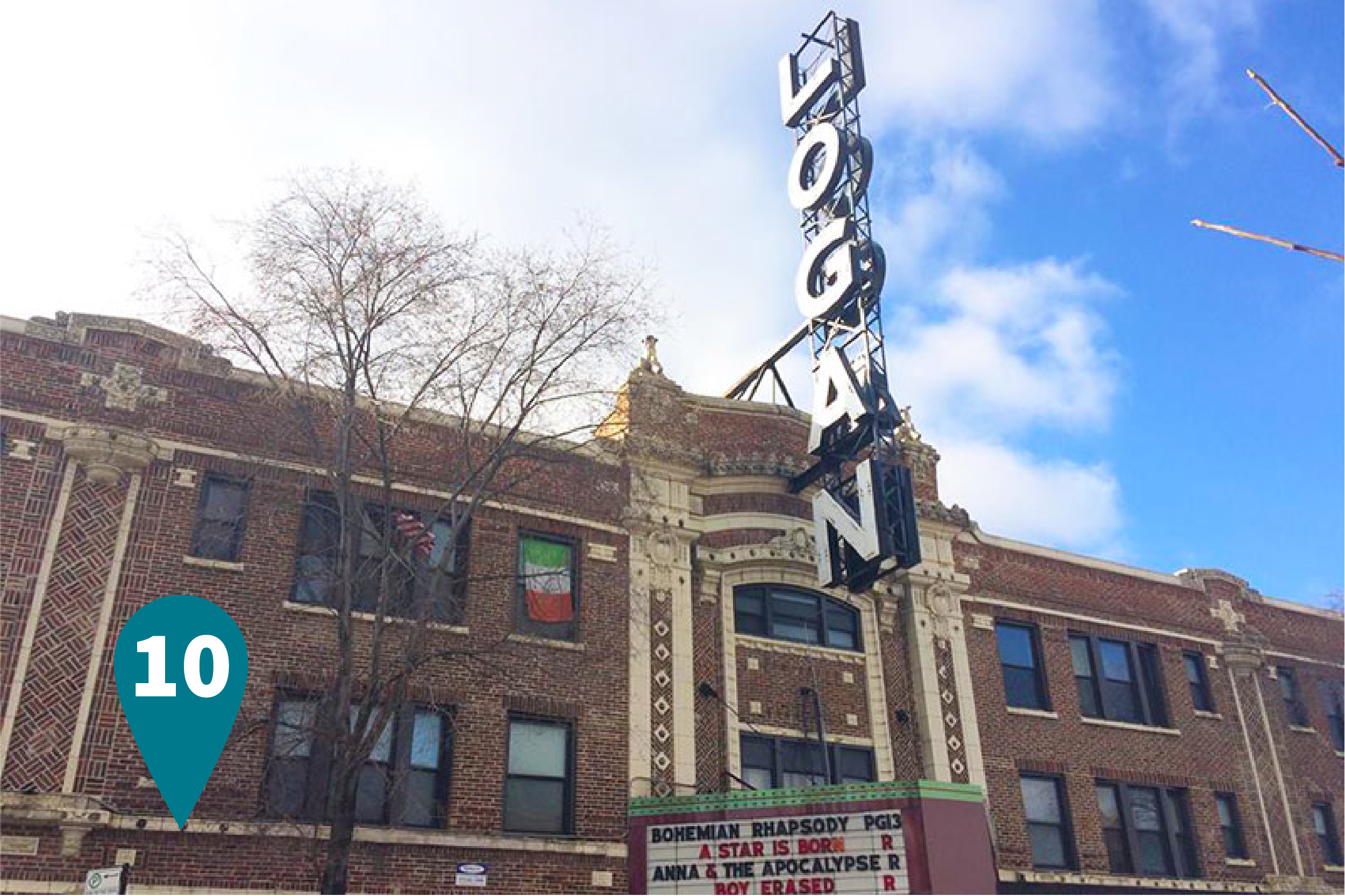 The Logan—whose marquee is the unofficial landmark of the neighborhood—is not a fancy multiplex where you can push a button and have a waiter bring you truffle popcorn. It's a charming old theater with a full bar that screens a well-curated mix of current blockbusters, indie films, and classics. And tickets are cheap—a regular adult ticket is only $9. While most movie theaters go the way of the fancy multiplex, this true neighborhood movie theater is one to savor.
Get Pizza, Beer, and a Shot at the Boiler Room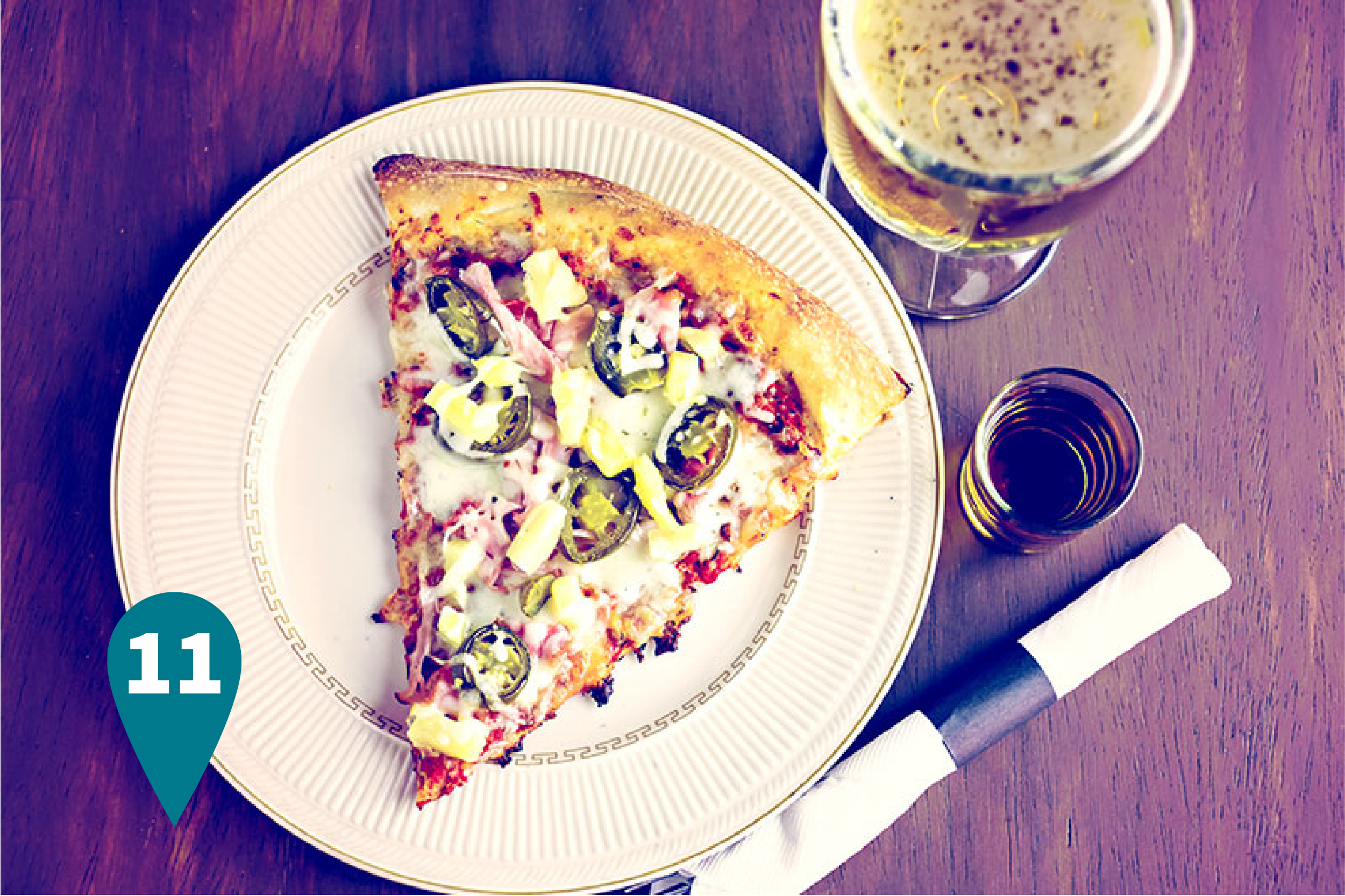 In an increasingly expensive neighborhood where new eateries cater to a trendy crowd (Instagrammable popsicles or CBD-infused cocktails, anyone?), good deals are hard to find. That's why The Boiler Room's house special of a slice of pizza, a PBR tall boy, and a shot of Jameson for $10 should be protected at all costs. Another thing for your list? The Boiler Room's boozy soft serve.
Spend Some Time at the Illinois Centennial Monument
Logan Square's landmark is the Illinois Centennial Monument, a stately marble column topped by an eagle, that was designed by Henry Bacon and features sculptures at its base by Evelyn Beatrice Longman—the first woman to make a career of creating large-scale public sculptures at the time. There's always something going on in the park surrounding the monument—whether it's a festival, a protest, or an open mic—and to cross this off your list is to experience the heart of Logan Square.