Chicago Real Estate Development
21-Unit Townhome Development Coming to Oak Park
A developer will be bringing 21 new townhomes to Madison Street between Home and Clinton avenues in Oak Park, according to the Chicago Tribune. The Oak Park Village Board anonymously gave the project, initially proposed last year, the green light. Here is what you need to know about the new residential development.
What will the new development look like?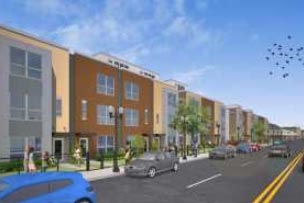 The new development, named Lexington Reserve at Oak Park, will feature six buildings with 21 townhome units. The total development will be 42,000 square feet, according to the Chicago Tribune report.
The townhomes will feature three or four bedrooms and two-and-a-half baths or three-and-a-half baths, according to the Lexington Homes website. Other features include wood floors, private rooftop decks, balconies off of the living rooms, a private driveway, and a two-car garage. The residential development will also have 10 off-street parking spaces, according to the Chicago Tribune report.
The townhomes are also located within walking distance of Oak Park's Metra and CTA L stations, according to the website.
"I will say it's something unique for Oak Park. I do think it does have a modern look to it," said Dan Moroney, Oak Park trustee, in the Tribune.
What developer is leading the project?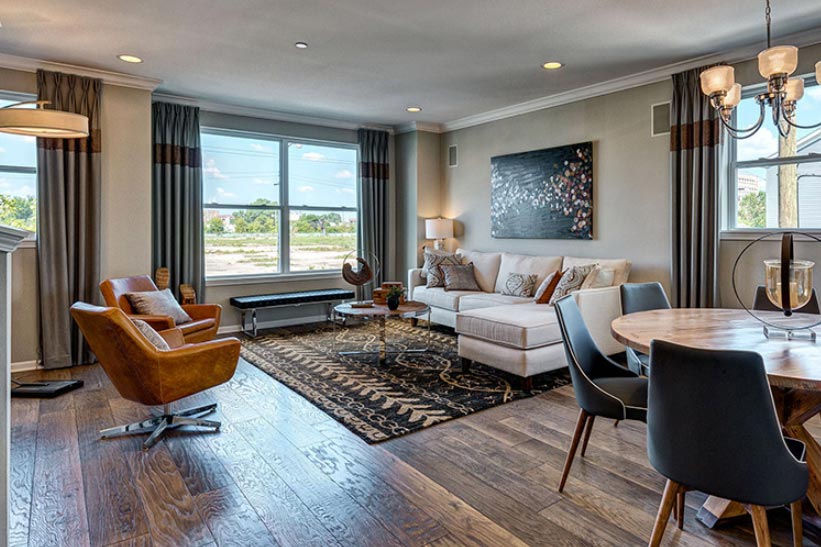 Lexington Homes LLC is the project developer. Lexington Homes made several changes to its initial proposal in response to feedback from the Village Board. They made changes to the facade and building materials, according to the report.
"I personally think this stretch of Madison Street could take this type of architectural style. I think the detailing is where it's all going to come together. I have trust and faith in the portfolio of Lexington that they'll build this to a quality standard," said David Mann, plan commission chair.
Additionally, the developer will donate $210,000 to Oak Park's affordable housing fund.
Lexington Homes has developed a number of other communities in the Chicago suburbs, including Lexington Walk at Morton Grove, Lexington Heritage at Arlington Heights, and Lexington Pointe in Des Plaines.
More Development in Oak Park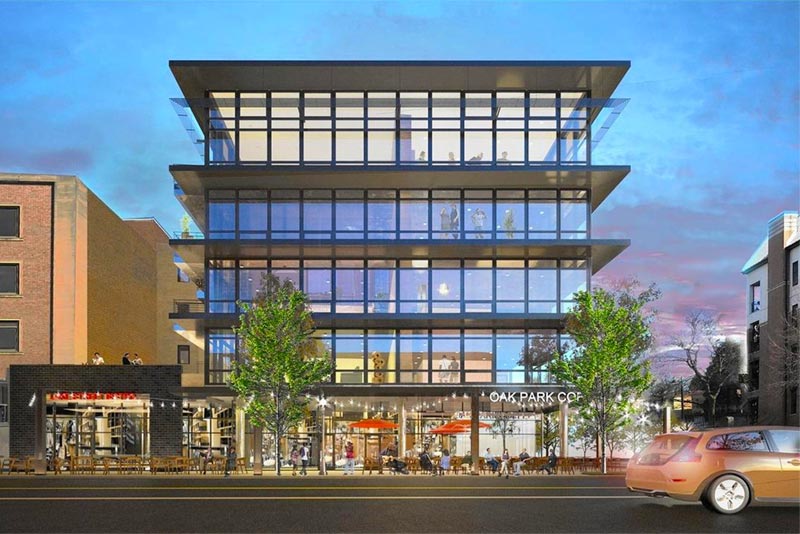 The new townhomes aren't the only developments popping up in Oak Park. The suburb is getting a lot of new high-rises, both residential and mixed-use. The mixed-use, transit-oriented development Vantage Oak Park is nearing completion. This development will reach 21 stories. Oak Park is also getting a 12-story building at Harlem Avenue and South Boulevard, as well as a 20-story building and five-story building at Lake Street and North Boulevard.
In purely residential news, a couple of condo projects are being planned for Oak Park. Developers are hoping to bring a 10-unit, five-story luxury condo building to the corner of Maple Avenue and Chicago Avenue. Another condo project, this one five stories and $17.1 million, is slated for Lake Street and Euclid Avenue.