$25M Rec Center, Park Update Coming to Chicago's Near West Side
$25M Rec Center, Park Update Coming to Chicago's Near West Side
Addams/Medill Park in the Near West Side community of Chicago is going to get a new $20 million recreation center and a $5 million overhaul, according to the Chicago Sun-Times. The park, located at 1301 W. 14th St., serves the Little Italy, Pilsen, and University Village neighborhoods.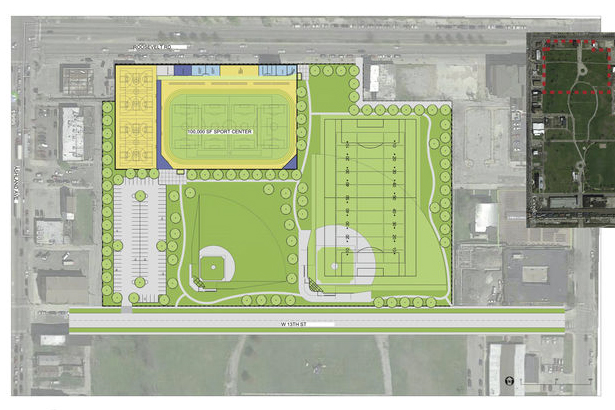 The new 100,000-square-foot recreation center will include community rooms, an indoor track, basketball courts, and a turf field. The outdoor renovation portion of the project will bring a baseball field, walking path, artificial turf field for sports such as soccer and football, new landscape features, and new lighting to the park.
The Chicago Park District, City of Chicago, Chicago Housing Authority, the Inner City Education and Recreation Foundation, and Exelon Corp. are funding the project.
The new recreation center is expected to be open to the public by the end of 2019.