National Real Estate
3 Cool Neighborhoods in Charlotte, North Carolina
From its thriving job market and the seemingly endless amount of things to see and do, there are many reasons Charlotte has grown at such an exceedingly high rate in recent years—with no signs of slowing down any time soon.
Undoubtedly, one of the main reasons the city attracts so many new residents and visitors each year is its charming neighborhoods. Every one of Charlotte's neighborhoods has its own distinctive characteristics and allure that make it worthy of exploration.
Whether you're a resident or just visiting, here are three cool neighborhoods in Charlotte to consider exploring first.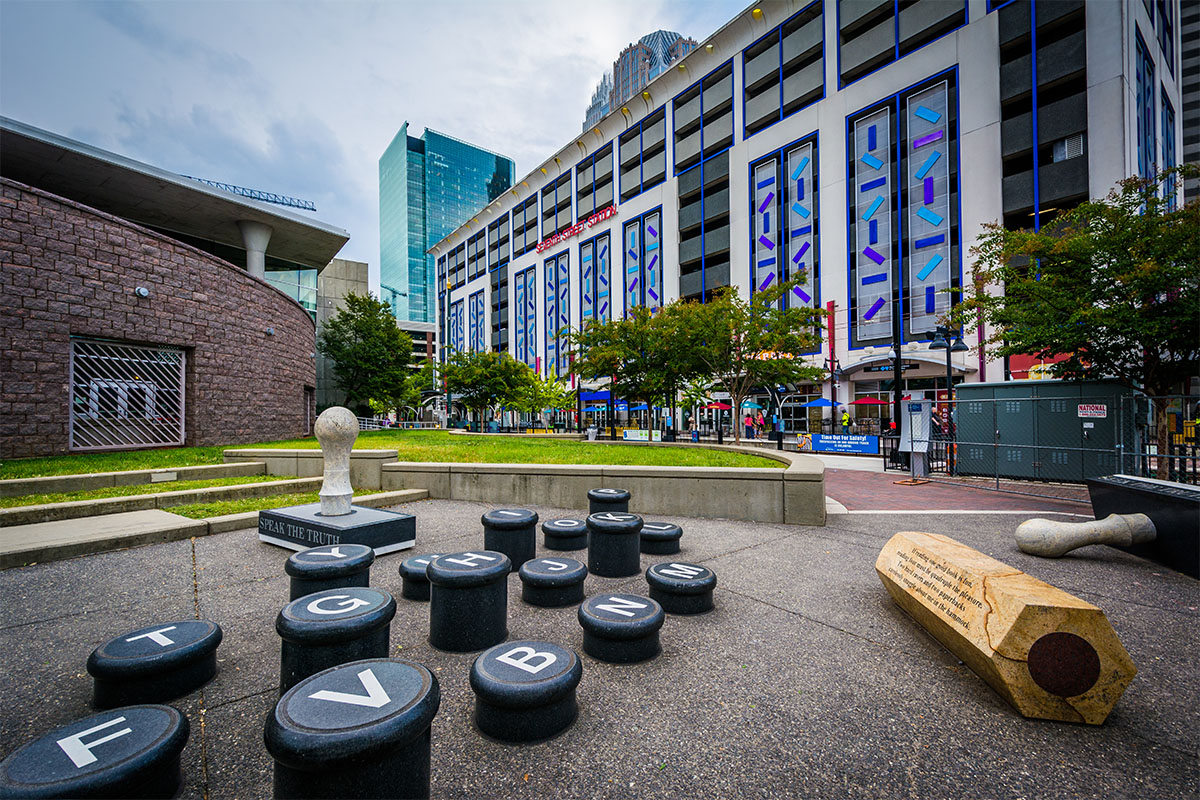 Home to Charlotte's skyscrapers and most of the city's banking giants, Uptown, is always buzzing with activity during both the workweek and weekend. By day, the streets are filled with young professionals hustling from one place to another, and by night the area comes alive with crowds excited to take part in the city's vibrant nightlife scene.
From tried-and-true favorites to new, up-and-coming restaurants, Uptown, has it all when it comes to dining options. The area also boasts an extensive list of bars that vary from popular hole-in-the-walls and pubs like Connolly's On Fifth to upscale lounges and rooftop bars that serve up specialty craft cocktails.
Many of Charlotte's cultural amenities can also be found Uptown, including a number of performing arts theaters, and several popular museums like The Mint Museum, Bechtler Museum of Modern Art, and The Levine Museum of The New South.
Sports fans will also appreciate the neighborhood as it holds several of the city's professional sports teams and their venues, including Bank of America Stadium, BB&T Ballpark, and the Spectrum Center.
Spots to Check Out:
Merchant & Trade: This rooftop bar offers some of the best views in the city. It's conveniently located near Bank of America Stadium and BB&T Ballpark, making it the ideal spot to grab a drink before or after a game.
The Punch Room: Inspired by 19th-century speakeasies, The Punch Room specializes in hand-crafted cocktails and small-batch punches—and with only 37 seats it offers a feeling of exclusivity you'd be hard-pressed to find anywhere else.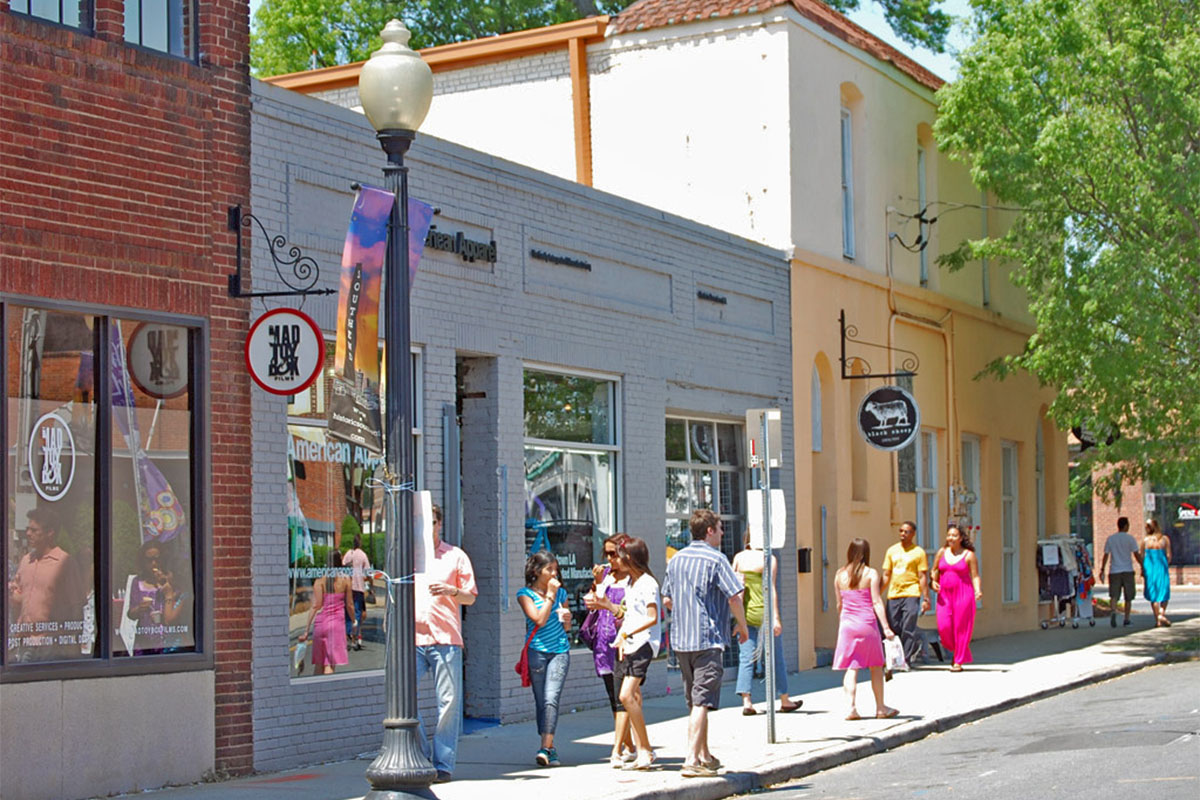 Charlotte's South End neighborhood has come a long way from its earliest days when it served as an industrial park full of cotton and flour mills during the 1800s, while the city was at the height of its reign as a textile giant.
Today, the neighborhood is full of trendy craft breweries, hip new restaurants, bars, and lots of new apartment buildings that seem to pop up almost daily. There are also several new shopping destinations in South End that include local boutiques and art galleries as well as popular retail stores like Anthropologie and West Elm.
While the area is extremely walkable, the Lynx Light Rail also runs directly through the neighborhood, making it even easier for residents to get from point A to point B in no time.
Spots to Check Out:
Price's Chicken Coop: A Charlotte staple, Price's is a no-frills kind of joint that dishes out the best fried chicken in town. Just be sure to have cash on hand as it's cash only, and expect to enjoy your meal sitting outside on the sidewalk because there are no tables—but it's completely worth it.
The Rail Trail: A 3.5-mile paved walking trail that connects most of South End and provides a great way to explore the neighborhood on foot. The trail is not only scenic, but also passes by some of the area's most popular spots including Sycamore Brewing, Jeni's Ice Cream, and Suffolk Punch Brewing.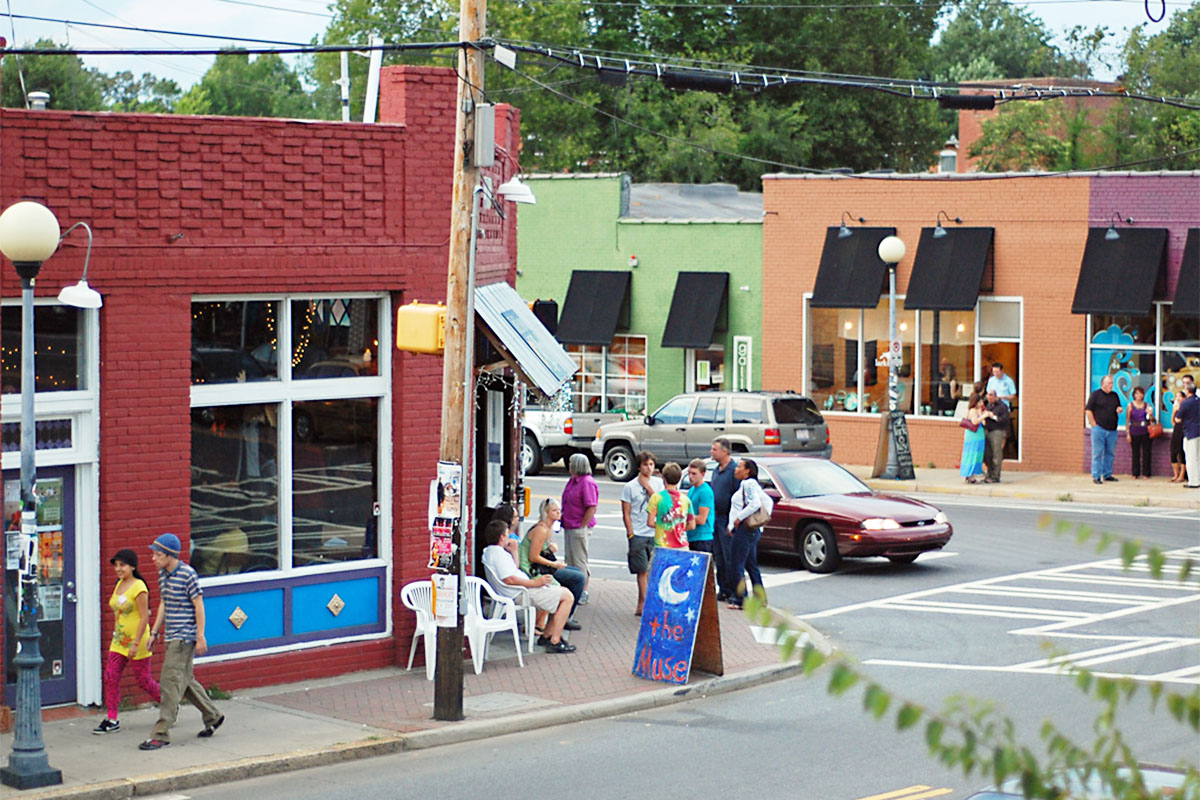 NoDa (short for North Davidson, the main road that runs through it) is best known for being one of Charlotte's most eclectic neighborhoods. Its streets are jam-packed with character and lined with buildings covered in bright, colored murals. It's anchored by a string of local art galleries, funky boutiques, and live music venues, which have all made it a go-to destination in Charlotte.
While the neighborhood is well-known for its art and music scene, it also holds its own when it comes to great places to eat and drink. In NoDa you'll find everything from a decadent French bakery and a casual Cajun joint to a Latin street grill and several different restaurants serving up traditional Southern fare.
There's also no shortage of craft breweries in the area, including NoDa Brewing Company, Heist Brewery, Free Range Brewing, and Birdsong Brewing Co.
Spots to Check Out:
The Evening Muse: To get the full NoDa experience stop by The Evening Muse for a show. On any given night you can expect to find a live band performing, poetry reading, or stand-up comedy show.
Reigning Doughnuts: Hands down the best doughnuts in town. They're cooked to order right in front of you and cost less than $2 each. Flavors range from cream cheese with berries and s'mores to lemon poppyseed and a crowd favorite, peanut butter icing with banana chips.
NoDa Company Store: The store's relaxing atmosphere and ample amount of outdoor seating make it the perfect spot to hang and drink when the weather is nice. They also host a myriad of fun events throughout the year and offer free lunches on Sundays. Yep, you read that correctly. Free lunches. Each weekend the menu is different, but Sunday lunches in the past have featured tacos, quesadillas, hot dogs, and hamburgers.