Nashville Local Life
3 Neighborhoods in Nashville for Getting Involved
"Neighborhood" is more than just a geographic designation in Nashville. Yes, it refers to the streets, houses, and districts where people live, but more importantly, it recognizes the residents who are proud of their community and work to make it the best it can be. Many residents choose to serve their neighborhoods through volunteering for associations and local nonprofits, and The Nations, Edgehill, and East Nashville are great places for socially conscious residents to give back.
Nashvillians understand that true communities don't just happen: They are the result of people who give time and effort to help each other and support the place they call home. These three neighborhoods build community spirit through philanthropic work and communal events.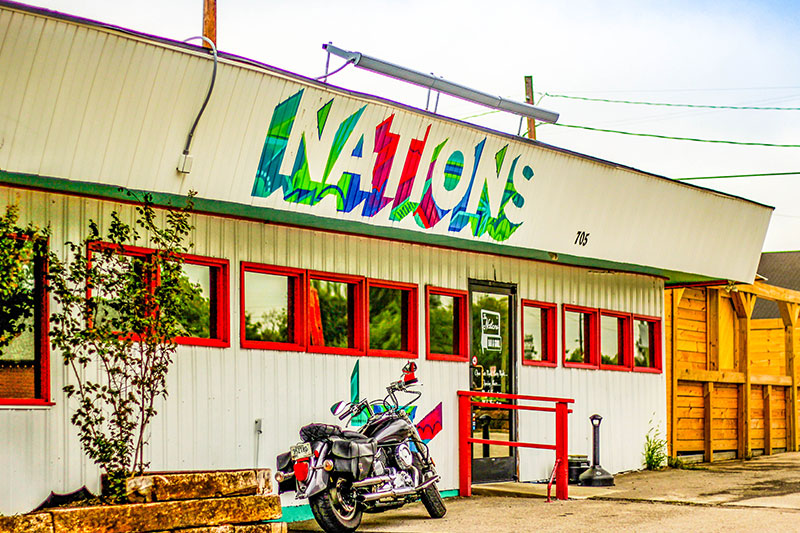 Located in West Nashville between Sylvan Park and the Cumberland River, The Nations is a neighborhood with a serious commitment to community and its agricultural heritage. That's why it's the perfect home for the expanded headquarters of The Nashville Food Project (TNFP), one of the city's favorite nonprofits.
Combining urban gardening, environmental sustainability, and no-waste food practices, TNFP takes its mission of nutritious food as a human right to heart by growing, cooking, and serving homemade meals to the city's vulnerable populations. They also provide nutrition education for the community, operate a community gardeners program, and rely on an enthusiastic and diverse volunteer base to prepare four thousand meals a week. In an area where folks are serious about their farm-to-table values, TNFP's motto of "grow, cook, share" fits right in.
St. Luke's Community House brings The Nations residents together to educate, enrich, and empower the lives of vulnerable individuals and volunteers alike. Founded in 1913, St. Luke's provides a variety of social services including a preschool, literacy and ESL classes, a food bank, after-school programs, senior events, tax prep, and more. This thriving nonprofit is a neighborhood staple, and they rely on volunteers to help carry out their full schedule of programs.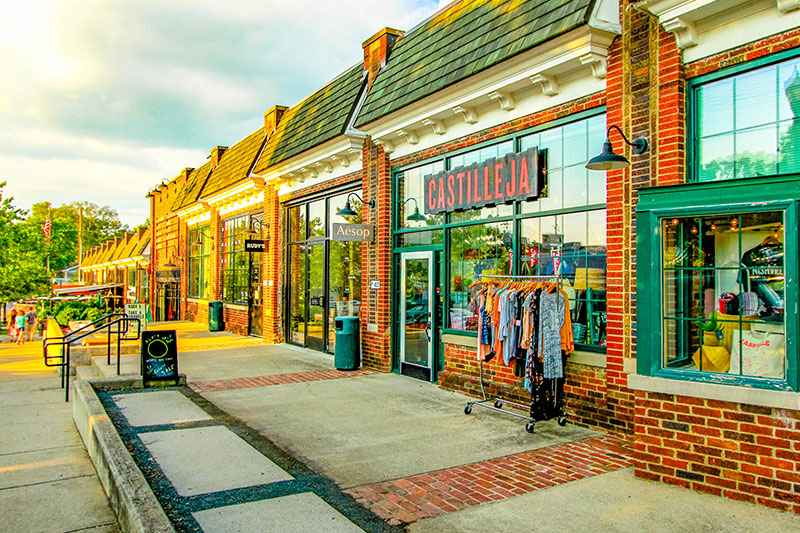 Close-knit community culture and a dedication to preserving their unique historic character are hallmarks of the Edgehill neighborhood, which is just south of downtown. The local nonprofit Organized Neighbors of Edgehill (ONE) has been working to support quality of life and diversity in the district for 50 years. ONE works with community partners to address neighborhood needs like affordable housing and youth programs, and holds an annual music festival to support their work. Edgehill Rocks is a day of outdoor live music, food vendors, and local artisans hosted at Edgehill Village, a restored commercial laundry building that now houses restaurants and shops.
Supporting differently abled folks is also an Edgehill tradition, with several nonprofits dedicated to serving local families who need a helping hand. Bridges for the Deaf and Hard of Hearing offers adult and youth education and outreach, interpreting services, advocacy, fitness classes, and events to meet the needs of those with hearing impairment and to empower them as valued community members. Volunteer opportunities range from assisting with afterschool programs and ASL classes to staffing special events like their annual health and wellness symposium and the Music City Derby fundraiser, where participants get into the elegant Derby spirit with huge hats, mint juleps, and stick horse races.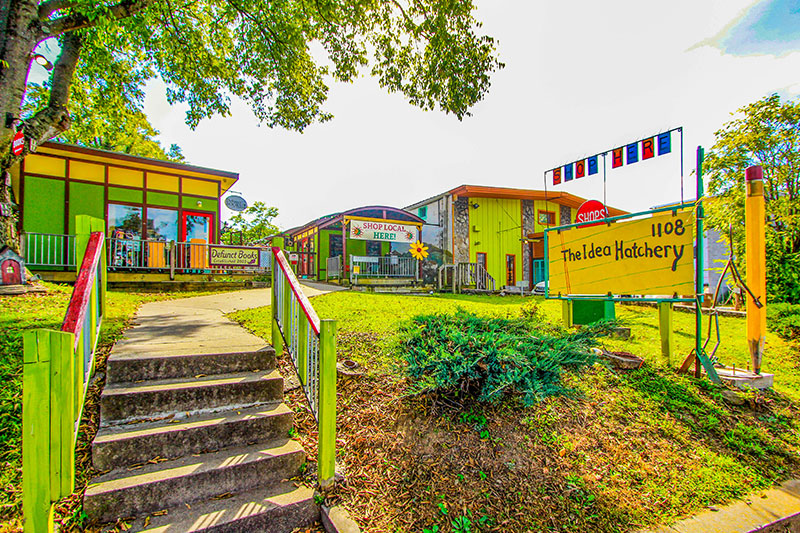 Hip with a side of hippie, socially conscious East Nashville is full of opportunities to support worthy causes in a neighborhood that's well-known for its love of learning and sustainability. Turnip Green Creative Reuse (TGCR) is a unique cooperative association that promotes material reuse and art making as therapy through its classes, communal studio, and pay-what-you-can reclaimed art supply store, staffed by members and volunteers. TGCR brings recycling and reuse programs to area schools, combining art education with lessons on the impact of consumerism and waste, and two exhibition galleries on Woodland Street that spotlight local artists who use reclaimed media. In a neighborhood known for its funky art scene and love of DIY culture, Turnip Green's mission of "fostering creativity and sustainability through reuse" is something all Easties can get behind.