3 Richmond Neighborhoods for Nature Lovers
3 Richmond Neighborhoods for Nature Lovers
Although Richmond, Virginia is often seen as heavily urban, its close proximity to the James River and the abundance of natural wildlife makes it a wonderful place for residents to enjoy nature. From hike-ready trails to picturesque views, there's so much for outdoors lovers to explore in RVA.
Here are the neighborhoods you should consider moving to if you want to experience Richmond's natural beauty.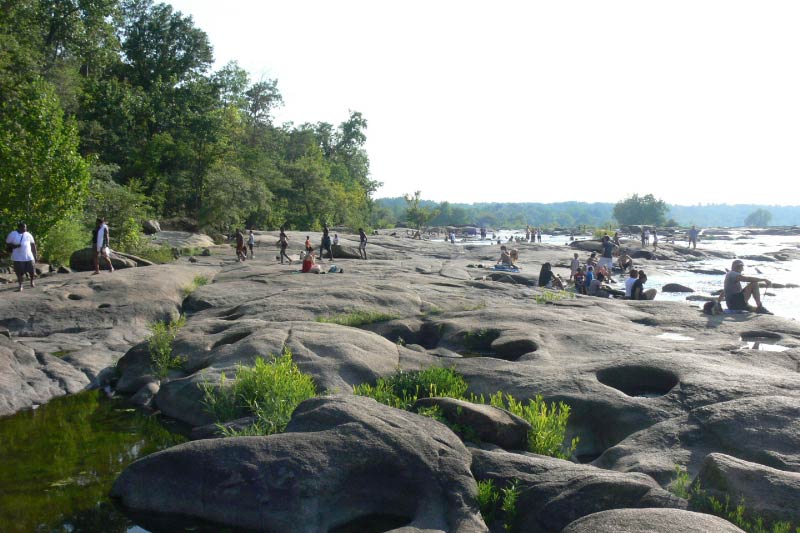 Shockoe Bottom is a neighborhood with deep roots in Richmond; some portions of the neighborhood date back to 1737. Industrial buildings mix with new construction homes, creating an eclectic feel. Adding to this unique neighborhood texture is its position along the James River, providing plenty of nature experiences for Richmonders to enjoy.
Riverfront Canal Walk
Along the edge of Shockoe Bottom is the Riverfront Canal Walk, a 1.25-mile long attraction that stretches along the James River, Kanawha canal, and Haxall canal. Here, locals enjoy activities, such as intense kayaking in the James River's class IV rapids or seeking out the wildlife at the Great Blue Heron Rookery.
If you're interested in learning more about the history of the Canal Walk, you can hop on a canal cruise and enjoy a historic tour. The Riverfront Canal Walk also includes a couple of well-known parks.
Belle Isle
Formerly known as Broad Rock Island, Belle Isle is an island within Richmond's city limits that's only reachable by a suspension pedestrian footbridge. While you're walking over to this park, be sure to take a look at the stunning view of the Richmond skyline—a view you'll see captured on countless Richmond T-shirts and postcards.
This 54-acre island is filled with trails, bouldered walls for rock climbing, and a rocky shore that lies on the James River. You'll often see locals sunbathing, rock jumping, birdwatching, or kayaking on the James. For all the anglers out there, there are fishing spots on the island as well.
From the island, you can take in some of the most famous sights in Richmond including the Hollywood Cemetery. Since Belle Isle is more of a tourist-driven location, it can be quite crowded depending on the day you decide to go.
Great Shiplock Park
Great Shiplock Park offers a quieter way to enjoy the beauty of the James River. Just like Belle Isle, many fishing enthusiasts love to fish in Great Shiplock Park. The tidal area below the park's falls is a popular spot for visitors to get the catch of the day. Some of the fish often caught in the park are American shad, herring, rockfish, and smallmouth bass.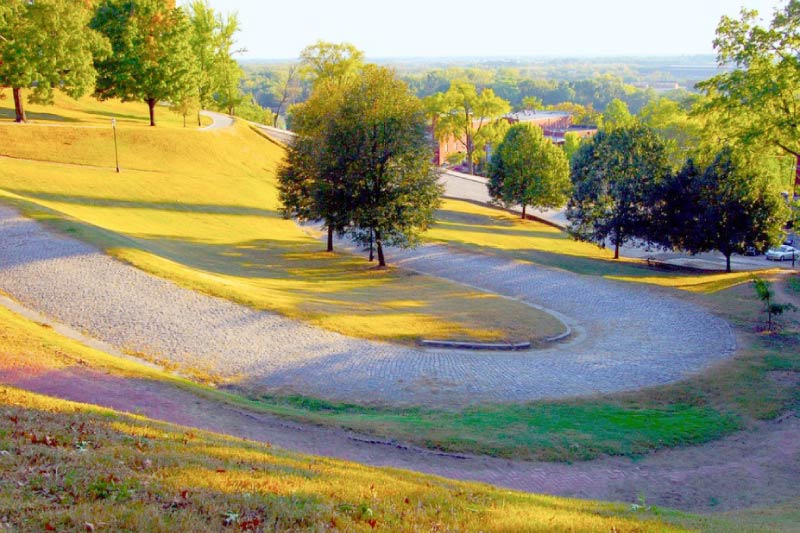 With such deep history, Church Hill almost feels like a living museum. It's home to the St. John's Church District—famously the site of Patrick Henry's 1775 "Give Me Liberty or Give Me Death" speech. Today, you'll find art galleries, shopping, and restaurants along cobblestone streets. There are also several parks in this neighborhood that show off Richmond's natural splendor.
Libby Hill Park
One of the most popular parks in the area is Libby Hill Park. This park boasts a stunning view of Richmond, and it's often called "The View That Named Richmond" because the city's founder, William Byrd II, said that the view reminded him of the city Richmond upon Thames back in England. Now, locals often visit the park to get in an early morning workout on its uphill trails or to catch a view of the sunset after a long day at work.
Jefferson Park
Located at the corner of North 21st Street and East Marshall Street, Jefferson Park is yet another park that provides a picturesque view of Richmond's skyline. The park also has a winding running trail, playground equipment for children, and newly installed exercise equipment.
Church Hill Dog Park
If you're a dog owner, your furry friend will love Church Hill Dog Park. There are two separate fenced-off areas for large or small dogs with puppy pools, water bowls, and hoses. While your dog is roaming the park without worry, you can take in views of the city and enjoy some fresh air.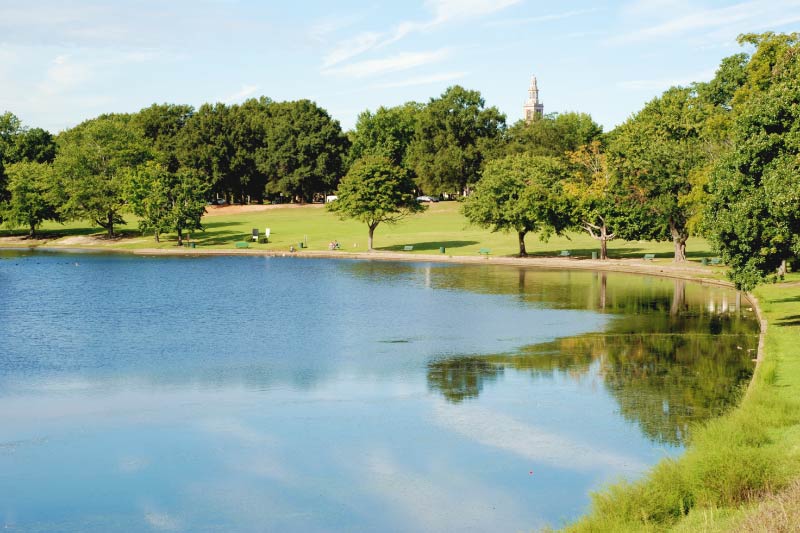 This neighborhood on Richmond's West End is another neighborhood imbued in history. It's named for Virginia Randolph, a trailblazing African American educator who made her mark around Richmond. Randolph is adjacent to Hollywood Cemetery, the resting place of Presidents James Monroe and John Tyler. Living in Randolph also puts you smack-dab in the middle of some of Richmond's most well-known nature spots.
Maymont
Maymont is a 100-acre park that offers experiences for every kind of outdoors lover. Its on-site Maymont Farm includes a large zoo filled with adorable farm animals; you can even feed the goats and cows. Maymont is also home to many other kinds of wildlife that are native to Virginia, including black bears, bald eagles, and foxes. If you're more into aquatic creatures, the onsite nature center has otters, alligators, and sharks.
Are flowers and gardens more of your thing? At Maymont, there are several gardens, each with different themes. The Japanese Garden features a koi pond and an eye-catching waterfall. The Italian Garden contains a pergola (otherwise known as a shaded walkway), fountains, and a wide assortment of roses. Chances are you'll probably catch a photographer taking engagement photos in this area since the flowers create a naturally picturesque backdrop.
Between every attraction, there's luscious greenery and miles of running trails to embark on, if you're up for the challenge. If you're into exploring nature but you would rather not do it on foot, Maymont offers golf cart tours and carriage rides.
Byrd Park
Byrd Park offers another choice for outdoor lovers who have exploration on the brain. There are three large lakes within the 287-acre park: Fountain Lake, Swan Lake, and Shields Lake. Just as the name suggests, at Swan Lake you'll often find a flock of ducks or geese strolling around.
For all the sports lovers, this park has tennis courts and softball fields. During the summertime, the park offers pedal boat rides, a full-service concession stand, and even free Wi-Fi. Sidewalks within the park make for easy biking, running, or strolling, depending on what mood you're in. At the southern end of the park, there are historic landmarks, a children's playground, and Barker Field Dog Park, a popular choice for pet-lovers in the area. From sunrise to sunset, Byrd Park is open for the public's use, whether you are a human, dog, or duck.