4 Affordable LA Neighborhoods to Live Near UCLA
4 Affordable LA Neighborhoods to Live Near UCLA
Whether you just got accepted into UCLA or you're starting a new job near the school, this doesn't mean you need to live in an exceptionally high-priced neighborhood. Though Westwood is the closest neighborhood to campus, there are many more affordable neighborhoods near this university that provide the same amenities while still offering an easy commute to campus.
However, if you're new to Los Angeles, figuring out which neighborhood to live in might prove difficult, especially since you don't know the area that well. Luckily, here's a list of affordable neighborhoods near UCLA that are less than a half-hour drive away, pedestrian-friendly, near good food options, and filled with entertainment and amenities.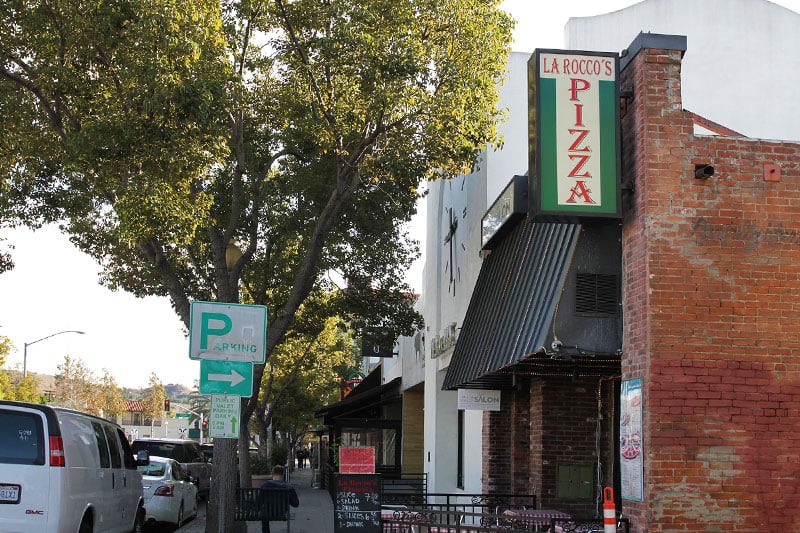 Palms is a neighborhood that has steadily gained popularity, especially among working professionals and those in academia. Approximately five miles south of UCLA, this laidback residential district sits adjacent to Culver City. Palms is a neighborhood booming with residential development, from apartments and condos to townhomes and single-family residences. Many of these homes are more affordable than housing around UCLA. While the median sale price in this neighborhood is over $1 million, there are current homes for sale in the high $400s and many more options in the mid $600s.
Head towards Venice Boulevard to find several hip coffee shops, mom-and-pop diners, and sports bars. Meanwhile, groceries, laundromats, and retail outlets are located more towards Sepulveda Boulevard. Palms is very walkable and bicycle-friendly, especially now with the rise in Bird scooters and the Metro's Expo Line, which help residents on-foot easily travel the neighborhood.
There are several ways to commute to the UCLA area from this neighborhood, including the Big Blue Bus and Culver City Bus. Driving to UCLA takes about 15 minutes while commuting through transit can be up to 40 minutes in traffic.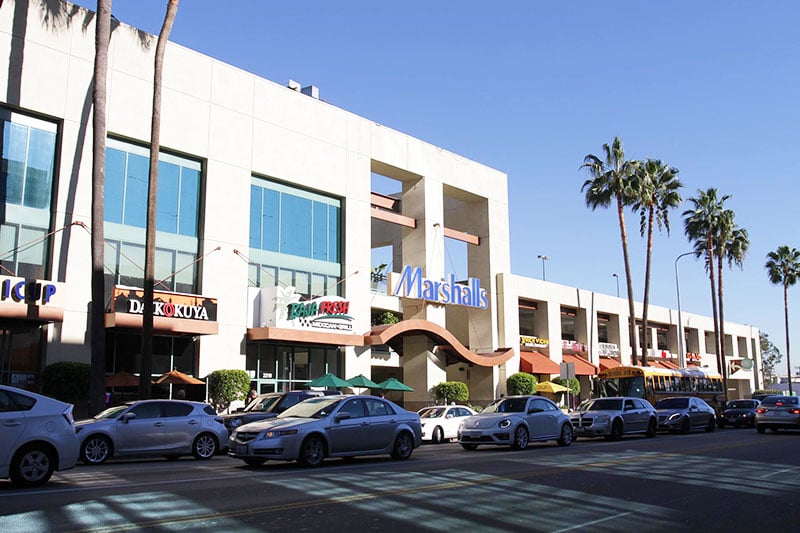 Formerly known as Little Osaka, Sawtelle Japantown is a small neighborhood about three miles south of UCLA. Many residents are attracted to the area because of Sawtelle Boulevard, which is a street filled with trendy boutiques, dessert shops, and premiere Asian cuisine.
The housing options in this neighborhood range from attached loft, townhome, and condominium residences to single-family dwellings. However, UCLA also offers its off-campus housing in this area for graduate students who go through a competitive application process.
This is another neighborhood where you shouldn't let the median sale price fool you. Despite a median in the high $900s, there are currently more affordable homes for sale ranging from the high $400s to the mid $500s.
Sawtelle is only a 10-minute drive from the UCLA campus. Since the neighborhood is also surrounded by entrances to the 405 freeway, residents also have easy access to other parts of Los Angeles County and the San Fernando Valley.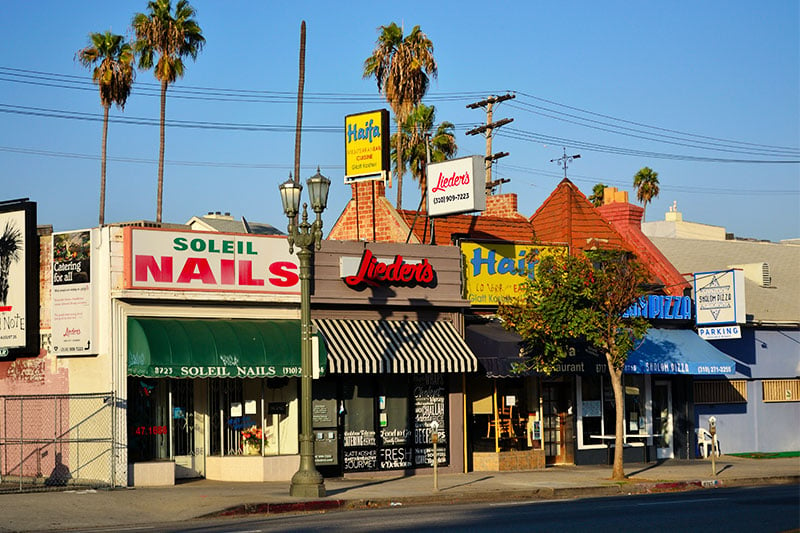 Many people looking for housing near UCLA tend to skip over the Pico-Robertson neighborhood because of its proximity to affluent neighborhoods such as Beverly Hills and Beverlywood. Although there are pricey homes in this neighborhood, especially towards the main intersection of Pico and Robertson, there are many affordable homes towards the south end of Pico near La Cienega Boulevard.
Many homeowners here tend to post "For Sale" signs in front of their property, so a drive through the neighborhood might be worth a try. Due to the area's growing popularity over the years, and with the ever-increasing prices of living in the Westside, home prices in this area are steadily rising. With a median home price in the high $900s, this may not seem like a very affordable neighborhood, but current listings have some homes priced in the mid to high $600s.
Head towards Pico, Robertson, or Olympic boulevards to find a slew of kosher restaurants, grocery stores, mom-and-pop delis, and thrift shops. Residents living in this neighborhood are a short 20-minute drive away from campus and areas near The Grove and LACMA. There are also several transit options to the UCLA area from this neighborhood, including the Big Blue Bus and Metro Line near San Vicente Boulevard.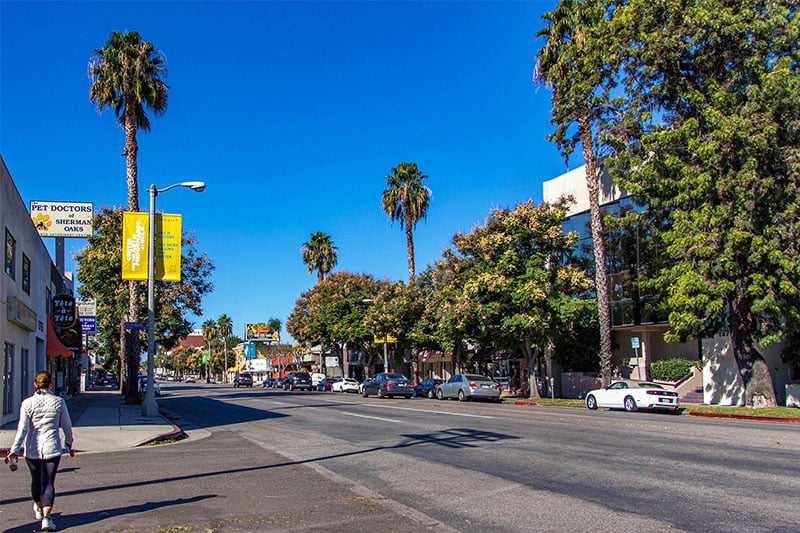 Since UCLA is situated near the 405 freeway, many neighborhoods in the San Fernando Valley are not just easily accessible, they also provide more affordable options compared to neighborhoods in Los Angeles County. Sherman Oaks is a good neighborhood for those who are willing to drive a bit further or wait a few minutes longer in traffic on their way to campus.
Many residents are attracted to this Valley neighborhood because of its suburban vibe, variety of homes, and overall tranquility, which offers relief from the city noise. Head towards Ventura Boulevard where there's a multitude of retail, restaurants, and coffee shops to explore.
North Sherman Oaks has plenty of inexpensive ranch-style homes. The median sale price in this neighborhood is over $1.2 million, but Sherman Oaks has some of the most affordable options on this list, with current listings starting as low as the mid $300s. Sherman Oaks is approximately eight miles away from campus, and without traffic, the commute can be as fast as 20 minutes. On the other hand, the 405 during rush hour should probably be avoided at all costs. Residents also have the option of commuting directly to UCLA on the Metro Line 761.