Austin Local Life
4 Austin-Area Neighborhoods With Can't-Miss Waterfalls
Between the lush hills and valleys of the Texas Hill Country, the numerous rivers ready for exploration, and the dozens of parks boasting nature preserves with campgrounds perfect for stargazing, Austin has no shortage of natural beauty.
If you want some gorgeous outdoor vistas to spice up your Instagram, it's hard to beat the drama and grandeur of a waterfall. Luckily for Austinites, the city and its adjacent towns contain plenty of natural and manmade waterfalls, including the particularly attractive ones located in these four neighborhoods. Here's where to find the best waterfalls in and near Austin.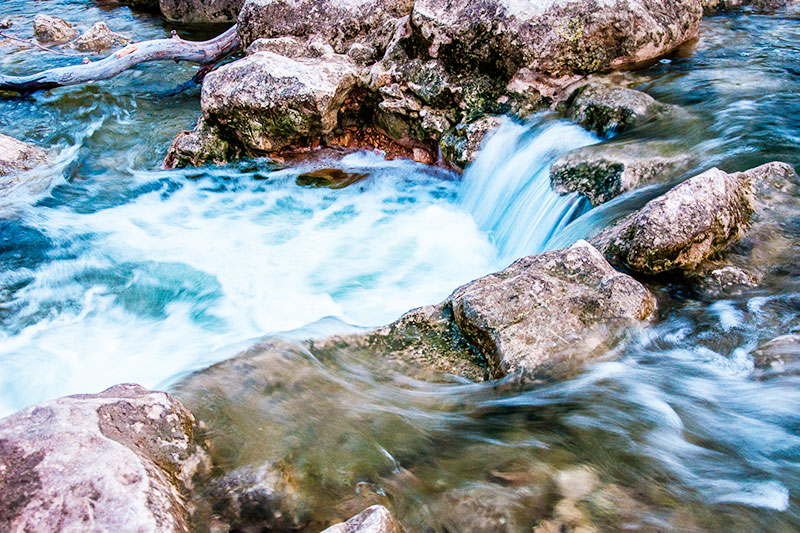 Waterfalls: Twin Falls, Sculpture Falls
One of the greenest neighborhoods in Austin proper, Barton Hills contains two of the city's most popular parks: Zilker Memorial Park and the Barton Creek Greenbelt. Barton Hills can be found on the southern shores of Lady Bird Lake, in close proximity to Downtown Austin and popular South Austin neighborhoods like South Lamar, Zilker, and South Congress.
If you're in search of waterfalls, you'll find interactive and super-photogenic ones at the Barton Creek Greenbelt. Twin Falls, located near the southern edge of the park, includes a serene swimming hole at the base of the falls, which rush over an array of large stones. There's also space for swimming in the stream at the top of the falls, allowing locals as well as visitors to experience them from all angles.
The Barton Creek Greenbelt also hosts Sculpture Falls, which you can find at the center of the park. Sculpture Falls is an enjoyable option for those who don't mind a bit of hiking, as it's about two-and-a-half miles from the trailhead. Because they're all-natural and derived from the creek and the spring, the falls flow on a seasonal basis, drying up when the water levels are especially low. But if you visit when the falls are in full force, you'll be treated to a swimming-hole experience where you can dip your toes right in the rushing water.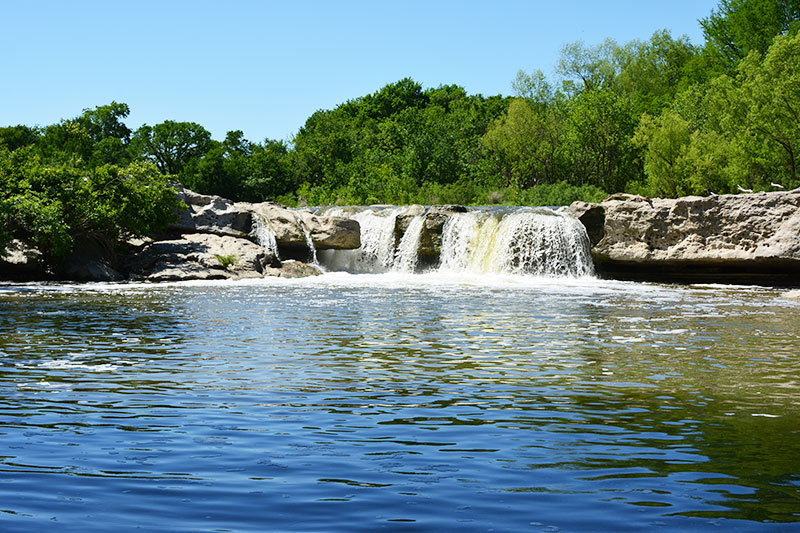 Waterfall: McKinney Falls
A sizable neighborhood with a diverse residential population, Southeast Austin is best-known as the location of Austin-Bergstrom International Airport. But Austinites (especially those with kids) who aren't travelling tend to go to Southeast Austin for another reason: McKinney Falls State Park.
The park's eponymous waterfall occurs thanks to Onion Creek, the water source winding through the greenspace. The flow of the waterfall appears especially dramatic because of the limestone ledges, which produce the cascading effect. While getting a great snap of McKinney Falls to plaster on social media is reason enough for a visit, McKinney Falls Park also features hiking and biking trails, campsites, and fishing areas in Onion Creek.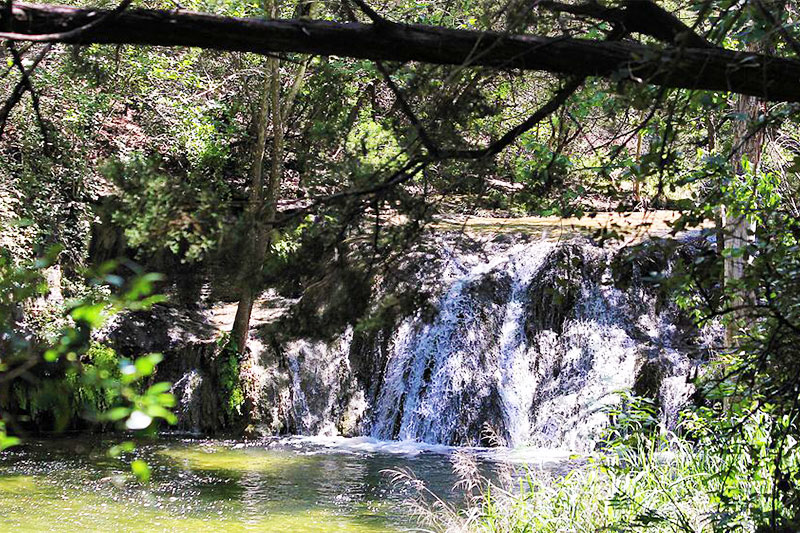 Waterfall: Basin Wilderness Reserve waterfall
A charming and affluent Austin suburb with excellent public schools, well-appointed residential neighborhoods, and easy access to the Hill Country, West Lake Hills possesses plenty of attributes that make it appealing to Central Texas families. If your loved ones enjoy spending time outdoors, they'll enjoy one West Lake Hills attraction above all the rest. Wild Basin Wilderness Reserve is where you'll find remarkable rock formations, plenty of regional foliage, hiking paths for all skill levels—and yes, a waterfall.
The park spans over 227 acres, providing plenty of opportunities for strolling the trails. If you follow Bee Creek through the preserve, you'll find a small but scenic waterfall nestled in a grove of trees, making a stunning backdrop for your next round of selfies.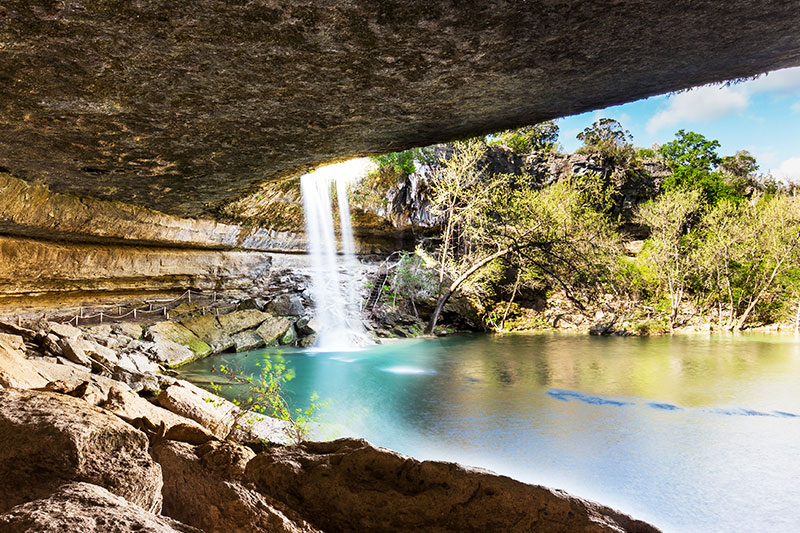 Waterfalls: Hamilton Pool Preserve, Pedernales Falls
If you're not deterred by a short drive into the Texas Hill Country, head one hour west of Austin until you reach Cypress Mill, a serene town with wide open spaces, rustic Texan charm, and two of the area's most impressive waterfalls.
The first of these aquatic sights can be found at Hamilton Pool Preserve, one of Austin area's most beloved swimming holes. The swim pond receives its water from Hamilton Creek, a stream that flows over limestone slabs to create a 50-foot waterfall that flows directly into the swimming hole.
If you drive 30-40 minutes farther west, you'll reach Pedernales Falls State Park, another prime Central Texas destination for biking, hiking, camping, wildlife-watching, and water activities. The Pedernales River rushes through the park, churning over limestone slabs to form its stunning namesake waterfall. While it doesn't have the vertical drop of the Hamilton Pool Preserve falls, the Pedernales version makes up for it with a wider horizontal scale.