Austin Local Life
4 Austin Neighborhoods Known For Their Block Parties
With a population fast-approaching 1 million (and constantly growing), Austin seems in many ways like a classic metropolis. However, residents of the Lone Star Capital know that their hometown is less "urban jungle" and more "an assortment of unique neighborhoods that feel like their own small villages."
Because neighborhood identity is such a priority for Austinites, city denizens love to throw block parties to celebrate their neighbors, their local businesses, and their own special brands of Austin "weirdness." These four neighborhoods host particularly well-known and well-attended block parties, making them excellent destinations for homebuyers in search of a strong sense of community.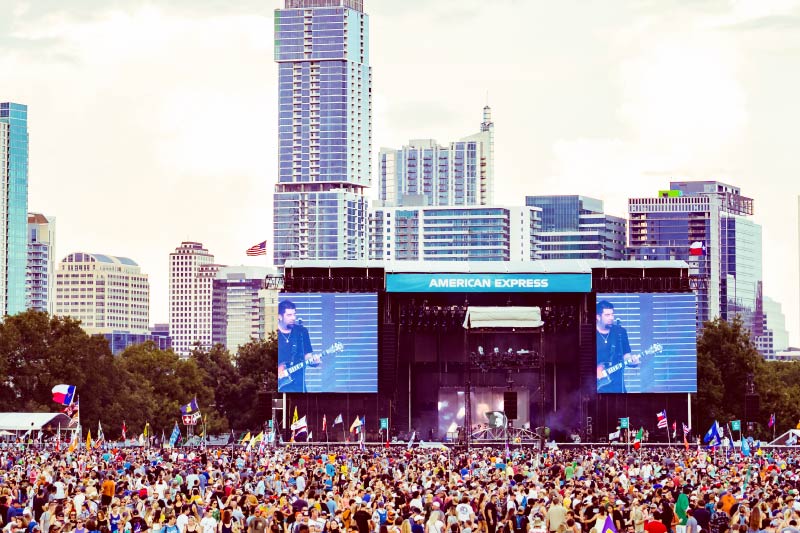 Austin's current epicenter of cool, the downtown-adjacent neighborhood of East Austin, is an area experiencing dramatic changes in population density and overall demographics. However, the neighborhood's new arrivals typically prove to be invested in East Austin's existing culture, and they seek to honor that history rather than to dismantle it. From reasonably priced food trucks to casual luncheonettes, many of East Austin's most exciting dining and drinking options place an emphasis on accessibility, which helps the neighborhood maintain its enviable communal vibes.
East Austinites love a good block party, and the region regularly features impromptu gatherings with grilled eats, games for kids, and plenty of community bonding. Restaurants and food trucks also like to get in on the action. Last year, the 1606 East Food Trailer Park hosted its first-ever block party with beer donations from local brewery Friends & Allies and eats provided by vendors like Poke Me Long Time and Austin Halal while live music played in the background.
As East Austin continues to develop and urbanize, condos, apartments, and townhouses are becoming more and more prominent in the home sales landscape. Current sale prices in the neighborhood start in the mid $200s and go up to over $1 million, with a median sale price in the mid $400s, according to Neighborhoods.com data.
The neighborhood surrounding the University of Texas features abundant block parties and outdoor gatherings for one clear reason: the presence of UT's football stadium. During football season, tailgating festivities can be found throughout the region, welcoming locals looking to carouse, enjoy some barbecue, and cheer on the Longhorns. Students, university faculty, and area families love this neighborhood for its clean streets, well-situated public schools, and strong ties to higher education.
Apart from tailgating events, University Campus also includes community parties based around its major cultural institutions. A prime example can be found in the Blanton Block Party, an early spring happening hosted by the Blanton Museum of Art. The annual Blanton Block Party offers day-to-night entertainment, such as live music, spoken-word poetry, stand-up comedy, painting workshops, and plenty of locally made snacks available for purchase.
Due to the high percentage of students and UT professors living in the area, condos and apartments comprise the majority of University Campus's housing inventory. Current prices range from the low $200s to nearly $2 million, with a median sale price in the high $200s.
Thanks to its close proximity to Downtown Austin, its vibrant dining scene, and its abundant residential charm, North Loop counts among the most sought-after neighborhoods for Austin homebuyers. As the area population swells, the sense of community only strengthens, as proven by North Loop's numerous locally operated restaurants, independent shops, and seasonal block parties.
An especially popular block party event happens on a yearly basis at the aptly-named North Loop Block Party. Operated by the Austin Independent Business Alliance, this event allows the North Loop Independent Business District to really shine, offering sidewalk sales, food from area restaurants, local libations, and live music all day long.
Attached homes and single-family homes both play a major role in the North Loop housing market. Current prices begin in the high $100s and top out in the mid $900s, with a median sale price in the low $400s.
Steiner Ranch counts among Austin's most desirable master-planned communities, largely due to its exceptional local programming. Residents have access to top-of-the-line amenities like professional-grade tennis courts, multiple swimming pools, access to the boat docks on Lake Travis, and several park spaces. Also, the Steiner Ranch HOA invests significant time into planning enjoyable events meant to encourage community bonding.
Residents and area businesses are welcome to host parties on-premises, pending HOA approval. Past events included a massive tailgating event hosted by POW! Tailgating and an ice cream sandwich social helmed by Tiff's Treats.
Steiner Ranch offers both single-family and attached homes for purchase. The current prices range from the high $300s to the mid $5 millions, and the median sale price stands at nearly $500,000.