Bay Area Local Life
4 Events That Made All San Jose Residents Feel Like Neighbors
Whether you just moved to San Jose or you've been around the city for quite awhile, you may be interested in getting to know some of your neighbors better. But it can be nerve-wracking to knock on someone's door with a bottle of champagne or a homemade casserole in hand. Instead, why not break the ice at one of San Jose's fun events that all residents can enjoy? There's nothing like food, music, and activities to create the perfect setting to help you bond with your fellow residents. We've rounded up four that made everyone truly feel like neighbors.
Bark in the Park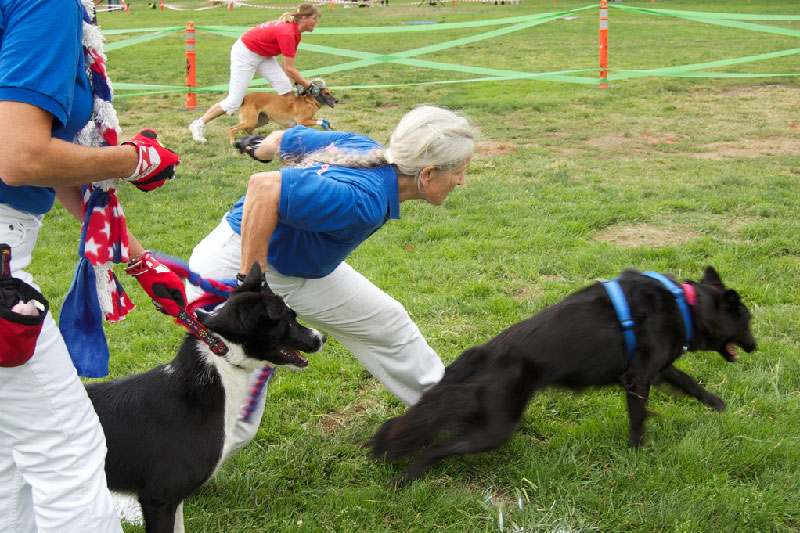 If you're a dog owner, you know that any friend of Fido's is a friend of yours. And that's why San Jose's Bark in the Park event is one of the city's favorites. The free event is the largest dog festival in the entire country, and all donations go to local organizations and animal-related charities, such as the Humane Society Silicon Valley. Dog lovers can learn how to select the right breed for their family, and non-profit organizations are on hand to offer tips about adoption and fostering, as well as spaying and neutering. There are also tons of fun family activities, like a dog costume contest, a pet/owner look-alike contest, and even a tail-wagging contest. What could be cuter? It's no wonder this event makes all San Jose residents feel like part of the same pack.
Silicon Valley Turkey Trot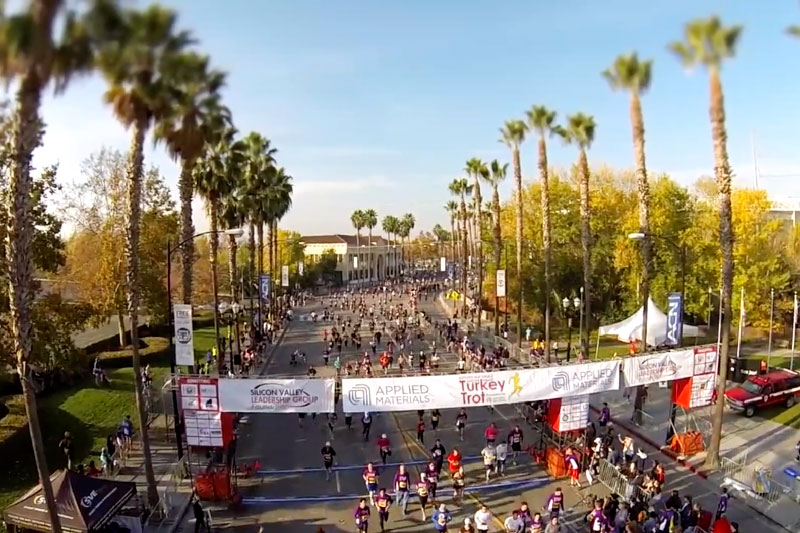 Every year, before San Jose residents stuff their bellies with turkey and give thanks for all the blessings in their lives, they come together on Thanksgiving morning for a run through the streets of Downtown San Jose. This event is the largest timed Thanksgiving run in the United States, and benefits five charities that help fight hunger, homelessness, and promotes healthy communities in the Bay Area region. Participants can choose to run a 5K or a 10K at the Silicon Valley Turkey Trot, and at the end, everyone will receive a colorful long-sleeve shirt to wear as swag until next year's race. You might spot your fellow runners sporting these shirts throughout the year, and if you have yours on as well, the coincidence is bound to induce some chest-bumping and high-fives.
Christmas in the Park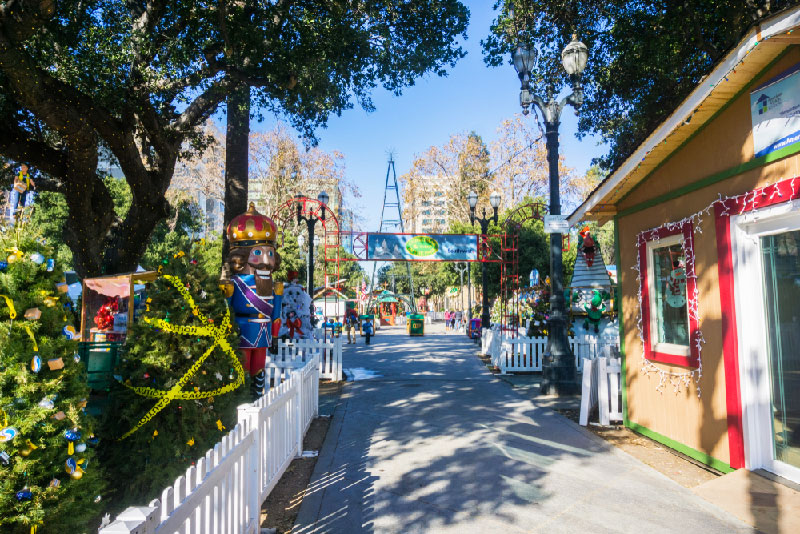 There's no time of year like the holidays, and even though the Bay Area pretty much never gets snow, that doesn't mean residents don't love getting in the holiday spirit. After Thanksgiving and up until Christmas Day, Downtown San Jose comes alive with the light of the holidays. From stands selling hot cocoa and eggnog, to carnival rides and arcade games, to delicious fried foods and sweet holiday treats, Christmas in the Park is the perfect place to wear your Santa hat and frolic around with friends. This family-fun event dates back to the 1950s and features about 500 decorated Christmas trees and 92 planted trees in the park, and over 40 animated holiday displays. If you're just not feeling the holiday spirit, this is guaranteed to make you giddy with excitement for Santa's elves and chestnuts roasting on an open fire.
Music in the Park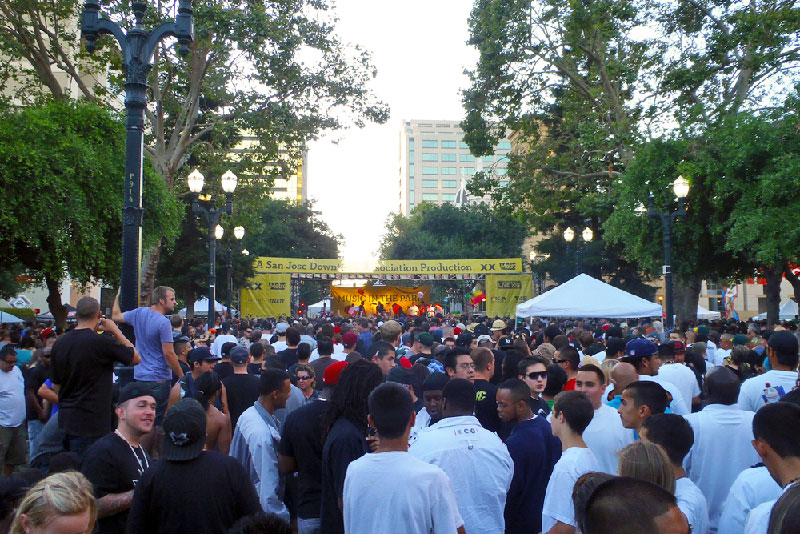 Want to wind down at a concert after work? That's exactly what San Jose residents do at Music in the Park. This annual summer concert series, which has been around since 1989, offers top-notch music entertainment and some talented, well-known headliners. (The 2017 event included Grammy-winning Toots & The Maytals.) You can also enjoy craft beer and local delicacies cooked up at your favorite restaurants. Residents love stopping by for an evening of outdoor fun with family, friends, and neighbors.