Bay Area Real Estate
4 Neighborhoods Next Door to Golden Gate Park
There are plenty of reasons to live next door to Golden Gate Park. Access to trails and lakes? Check. Outdoor concerts and some of the city's best museums? Check. Over 1,000 acres of urban open space? Check.
Golden Gate Park has arguably the most to offer of all of San Francisco's greenspaces (and let's be real, this city has a ton). Home to the Academy of Sciences, the de Young Museum, the Japanese Tea Garden, Stow Lake, and outdoor concerts—Outside Lands or Hardly Strictly Bluegrass—there's always something going on in Golden Gate Park.
These four neighborhoods near the park all offer something different. You can't beat their ideal park-side location that'll have you on a jogging trail or picnicking in a meadow just minutes from home.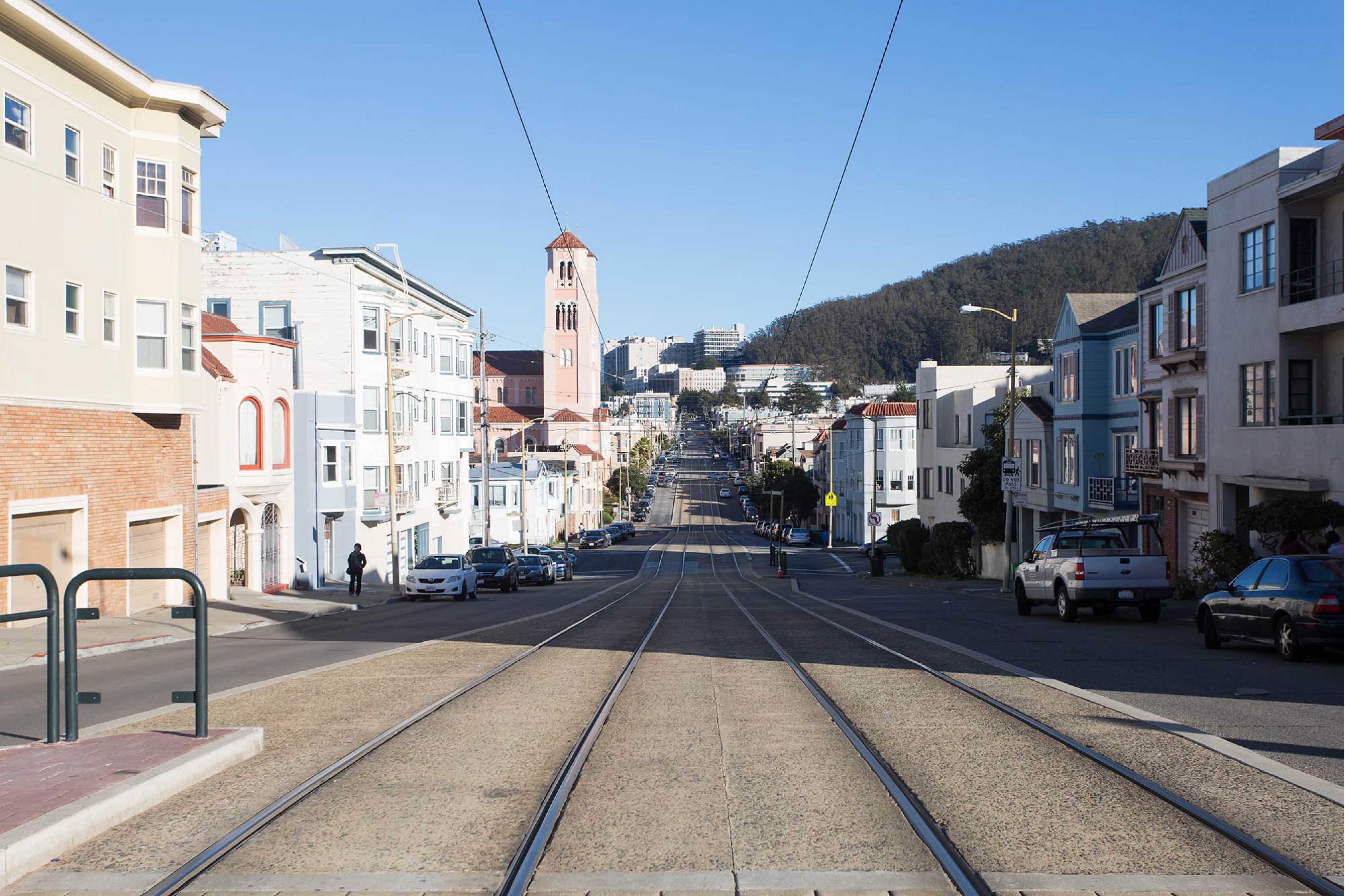 Directly south of Golden Gate Park is San Francisco's Sunset District, considered by many to be a quieter fringe neighborhood removed from the noise of the city. Known for its fog—even more so than the rest of San Francisco—the Sunset is divided by 19th Avenue, so if you live here, you either live in Inner Sunset (east of 19th) or Outer Sunset (west of 19th).
The neighborhood is home to the San Francisco Zoo, Grandview Park (with great views of the city and ocean), and Ocean Beach, a 3.5-mile stretch of sand along the Pacific known for fantastic surfing. A mix of coffee shops, Asian restaurants, and some surf shops near the water make up the diverse blocks of this neighborhood.
Dubbed "The Avenues" by locals, the streets in the Sunset are lined single-family row homes with colorful stucco, known for their first-floor garages and second-floor living spaces.
This quieter oceanside community is home to surfers, families, and a handful of San Francisco State students, and according to Neighborhoods.com, median home prices here currently hover around $1.4 million. Still, the Sunset is considered by many San Franciscans to be one of the more affordable neighborhoods left in city, and ample street parking here doesn't hurt, either.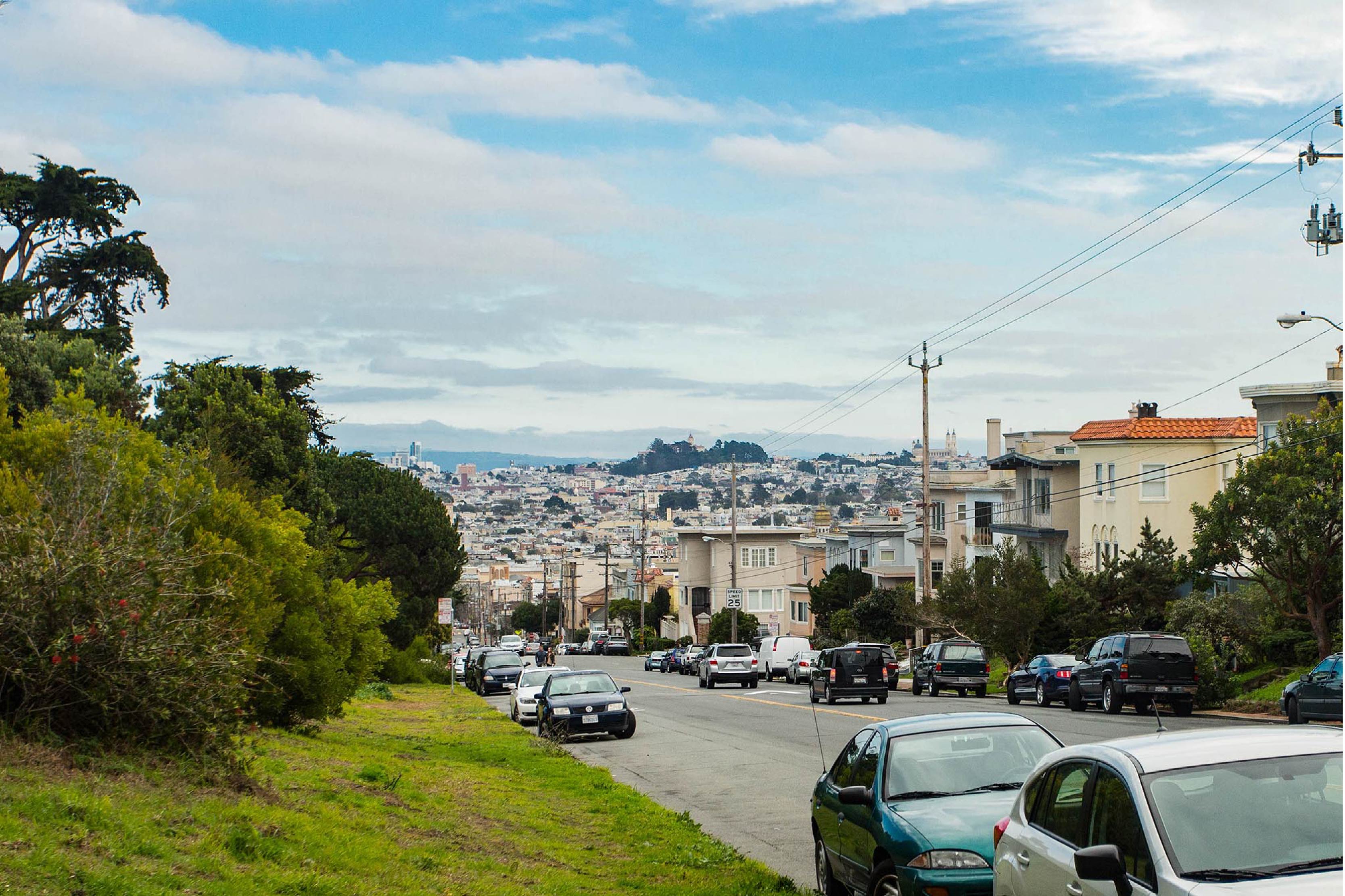 Stretching out above Golden Gate Park, the Richmond District is bordered by parks, open space, and a small stretch of the Pacific. Just like the Sunset, the Richmond District is divided into Inner Richmond and Outer Richmond.
Outer Richmond is notoriously foggy, but it has a more relaxed atmosphere, and it's closer to the beach and trails. Inner Richmond is a little livelier, with easier access to public transportation, eateries, and nearby neighborhoods, like Lower Pacific Heights or Cow Hollow, for shopping, dining, and nightlife. The Richmond District itself is known for some of the city's best dim sum, ramen, Burmese restaurants, and Asian markets, earning it the informal title of San Francisco's "second Chinatown."
At the most northwestern corner of the San Francisco Peninsula, Richmond is slightly isolated from the rest of the city, but the neighboring Presidio, Golden Gate Park, Lands End Trail and access to the ocean are a selling point for many homebuyers.
This low-key, diverse neighborhood is home to families, University of San Francisco students and staff, and those who love being blocks away from some of the city's best greenspaces. According to Neighborhoods.com, the median home price currently sits at about $1.7 million.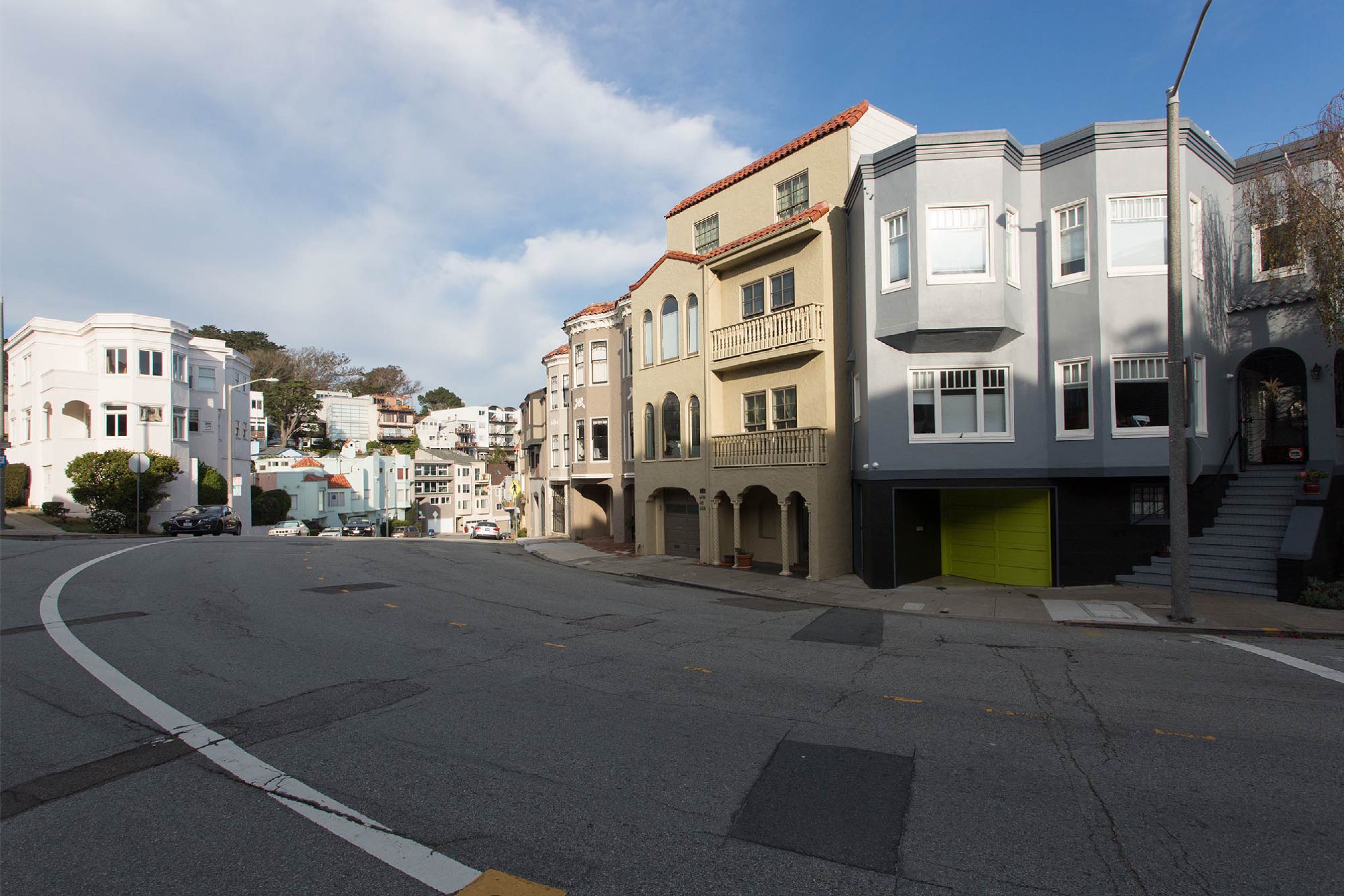 The small, family-friendly neighborhood of Cole Valley hugs Golden Gate Park's southeast corner. This neighborhood is beloved by residents for its amenities and small-town charm. Full of restaurants, shops, bars, and friendly neighbors, Cole Valley feels like its own small town inside the city.
Thanks to local spots like Zazie—one of the city's most popular places for brunch—specialty shops, wine bars, and a dog park, residents of Cole Valley have almost everything they need within walking distance. For everything that isn't, the N-Judah train and bus routes connect this small neighborhood with Downtown San Francisco.
Golden Gate Park is right next door, but the surrounding Mount Sutro Open Space Preserve and Tank Hill offer residents even more greenspace and trails; these areas are also less popular with tourists. The neighborhood has the added perk of much more sunshine than its Sunset District neighbor, and Haight Street offers more eateries and nightlife options within walking distance.
Charming Victorian homes line most of Cole Valley's streets, with the current median home price at about $1.7 million.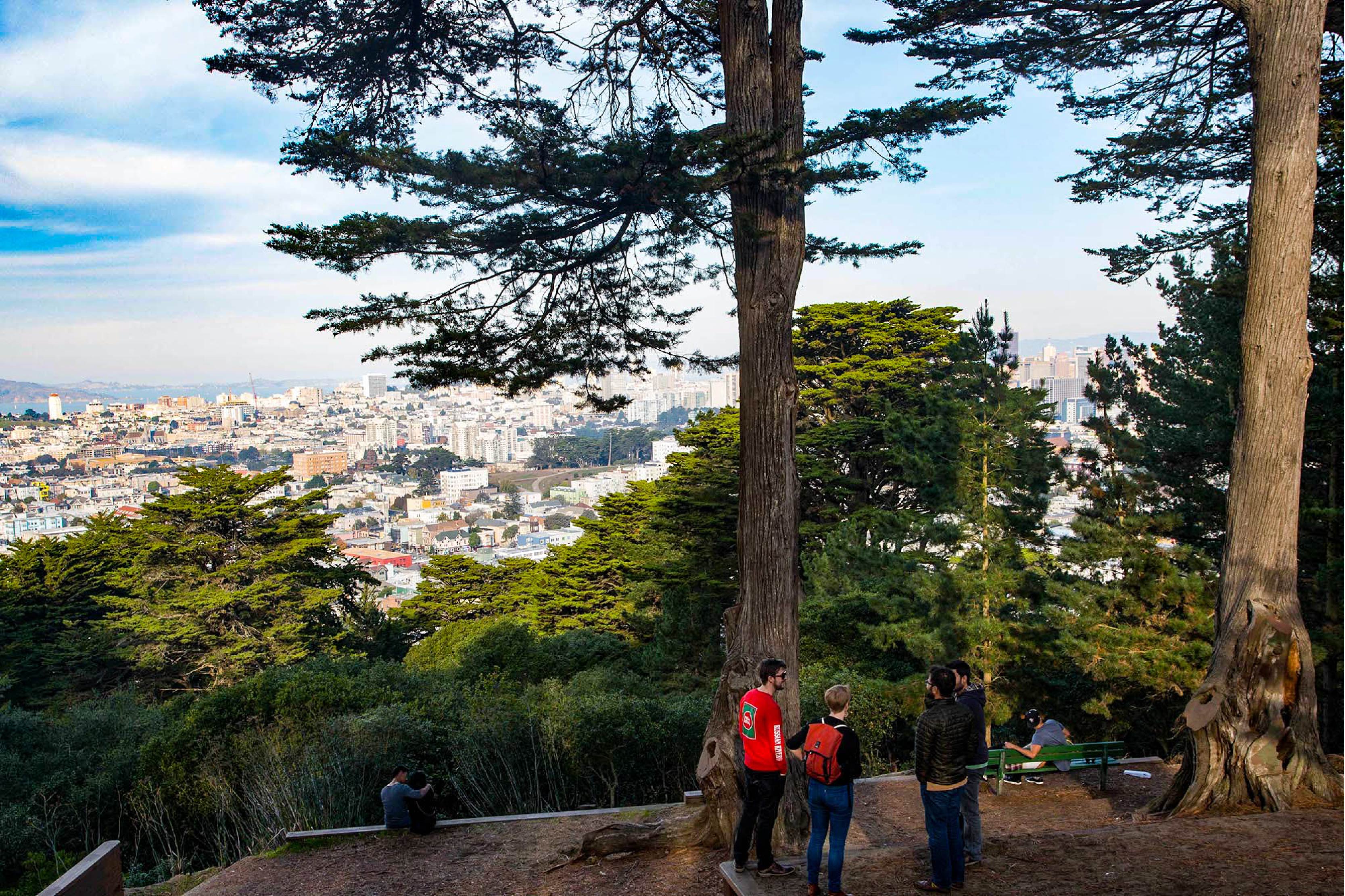 Haight-Ashbury, known as the Haight or Upper Haight, sits on Golden Gate Park's eastern border, and it was famously the center of the 1960s counterculture and Summer of Love.
This vibrant neighborhood remains a tribute to the hippy culture that once lived here, and restaurants, bars, tattoo parlors, and colorful stores selling tie-dyed Grateful Dead t-shirts line Haight Street—along with hundreds of tourists. Upper Haight is known for being a lively spot at all times of the day, and chances are you'll come across at least one drum circle or solo guitar player along Haight Street.
Upper Haight is home to established neighborhood dive bars and a handful of popular restaurants, even more of which can be found in neighboring Lower Haight. The neighborhood also boasts a central location—right next to Golden Gate Park and near some of the city's best areas for dining, theater, and nightlife.
While Haight Street is a hub of energy and tourism, walk a few blocks in either direction to find quieter streets with colorful Victorian and Edwardian homes. According to Neighborhoods.com, the median home price in Upper Haight currently sits around $1.5 million.