4 of the Best Breweries in Uptown Oakland
4 of the Best Breweries in Uptown Oakland
There's nothing like a handcrafted ale or perfectly brewed cider to cap off a particularly long week. And if you live near Uptown Oakland, you'll be glad to know there are a few great breweries to choose from in the neighborhood. We've rounded up the bars where you're most likely to find your new favorite beer.
Diving Dog Brewhouse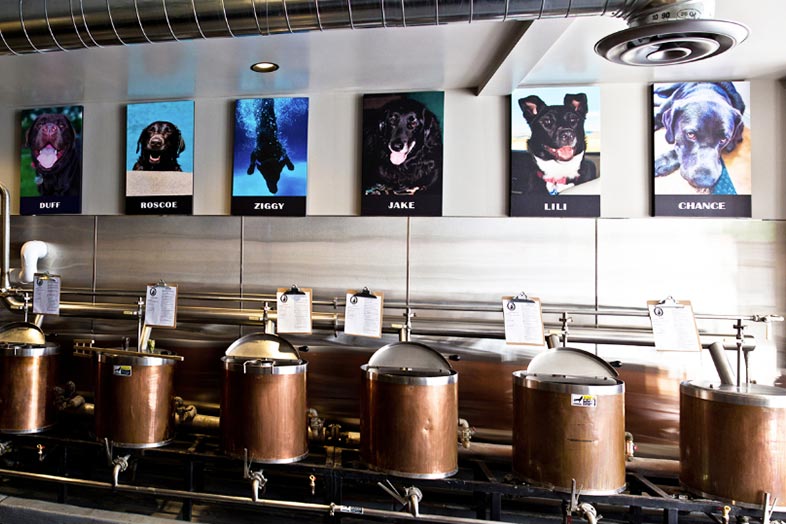 This hip brewery in Uptown Oakland has a distinctly modern feel, and thanks to its Telegraph Avenue location, you'll be right in the middle of all the action on a fun Friday night. Diving Dog Brewhouse serves up an extensive menu of beers. Try the Animal for a lovely tropical IPA or the Pineapple Shakes for a fruity and refreshing drink. The brewhouse also serves ciders, stouts, sours, and more, and the drink selection always rotates. You can also sample different beers while following along with your favorite sports team, as this brewery has a few TV screens for the sports fanatics among us.
Woods Bar and Brewery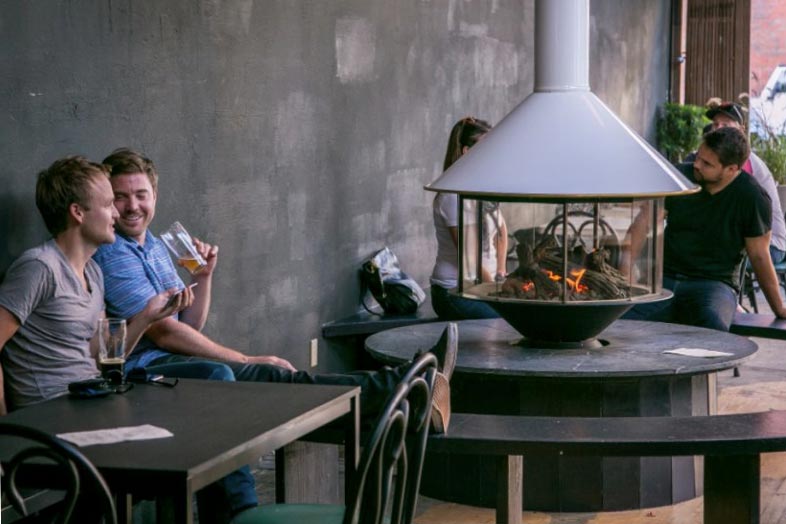 Another spot on the busy Telegraph Avenue is Woods Bar and Brewery, a spot regulars describe as a hip and happening joint. The brewery's tagline is "We make adventurous beers for curious drinkers," so this is the perfect spot to visit if you're tired of ordering the same old drinks at your local watering hole. In addition to its wide selection of interesting beers, Woods also serves empanadas, kombucha on tap, and cookie-flavored beers for a limited time. If peanut-butter-and-chocolate porter, coconut caramel dubbel, and shortbread golden ale sound like your cup of tea, then you'll want your taste buds to explore this type of brew.
Lost & Found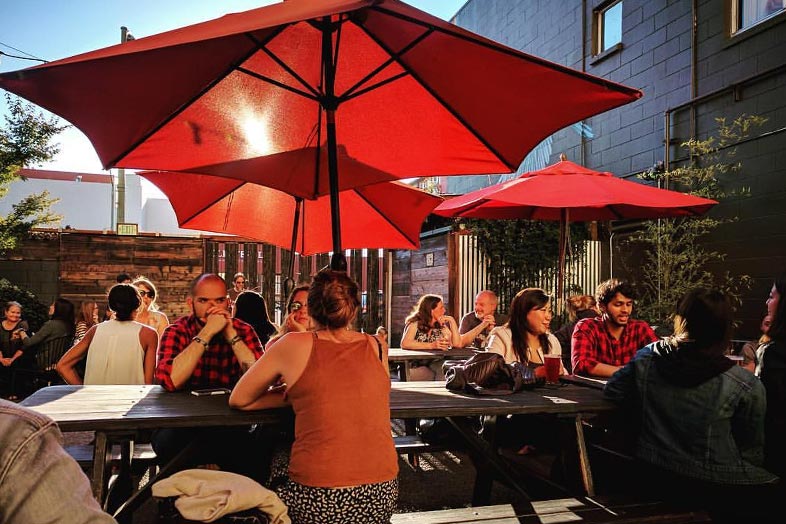 This brewery is a favorite among Oakland residents, and it's easy to see why. The outdoor area is quite spacious and includes a ping pong table and a corn hole area, as well as both covered and uncovered seating areas. Lost & Found also serves up some truly unique and weird food selections, including Thai popcorn, ramen funnel cake, and kimchi deviled eggs. You can also order more typical bar fare, such as nachos and garlic fries. As for the brews, most of the drink selections are straight from top-notch Bay Area breweries, with at least 20 different varieties to choose from. If you're the designated driver that doesn't mean you have nothing to sip on—Lost & Found serves up a pretty good kombucha.
Drake's Dealership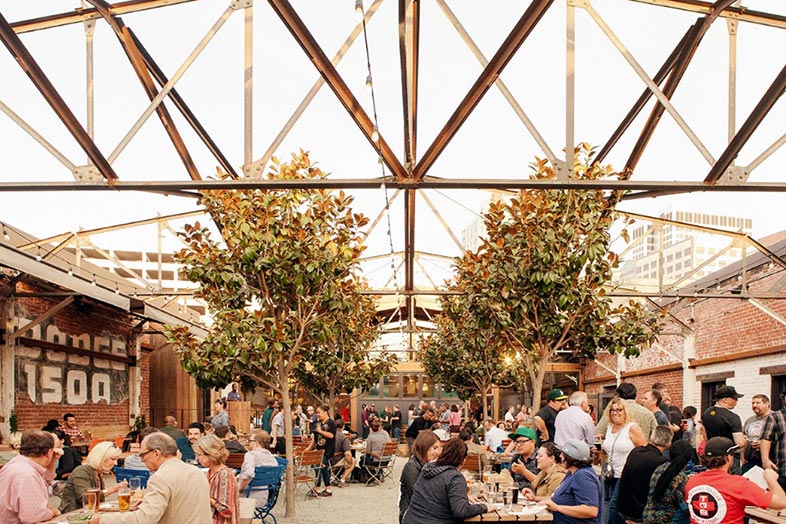 You wouldn't expect an old car dealership to be so fun, but Drake's Dealership will surprise you. After the auto dealership was remade into a bar, it's become a tasteful watering hole frequented by locals and out-of-towners alike. There are plenty of drinks on tap, and regulars recommend trying some of the brewery's own handcrafted selections. Drake's also has a wide variety of ciders to choose from. Try the Mission Trail for a passionfruit hard cider that's nice and dry with a little bit of sweetness. As for food, you can't go wrong with Drake's pizza, which seems to be a must-order. Feel like sitting outside? The outdoor area has the feel of a beer garden, complete with a fireplace for those chilly Bay Area evenings.