Miami Local Life
4 of the Best Miami Neighborhoods for Celebrating the Holidays
It's a mid-December morning and you've just opened up your weather app to get the forecast for the day. 85 degrees and 75 percent humidity in winter? Can't be. But before you delete your malfunctioning app, here's the thing: In Miami, that's the norm. Winter is a bright and balmy affair here, with poolside barbecues and sandals standing in for Crock Pots and fleece-lined boots.
And while that kind of weather is enviable when you're shoveling snow, locals definitely feel the FOMO when it comes to seasonal traditions. Miamians may not want four months of ice storms and snow, but a few weeks of 50-degree temps might help the holidays feel a bit more, well, holiday-ish.
Fortunately, some Miami neighborhoods have become pros at impersonating a legitimate winter season with unique traditions and the occasional fake flurries. From over-the-top light displays to tinsel-covered parades, you can count on these four Miami neighborhoods for a serious dose of the holiday spirit.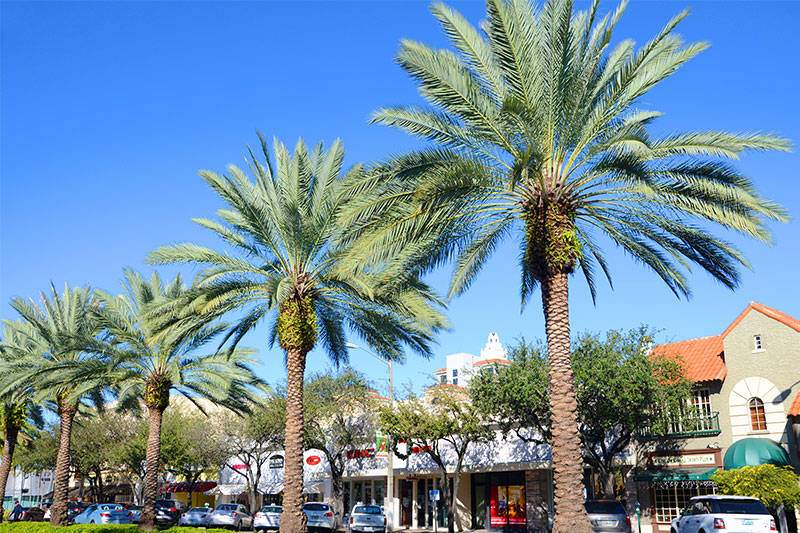 With its romantic tree canopy and stately architecture, Coral Gables is picturesque pretty much any time of the year. But during the holidays, the neighborhood's Mediterranean homes and mansions go all out with sprawling lawn displays and intricate lights woven throughout the area's oaks.
The Shops at Merrick Park also gets into the festive spirit with their annual tree lighting ceremony with performances by the University of Miami's Frost School of Music and the Miami City Ballet. The Junior Orange Bowl Parade—a tradition that's been going strong for 70 years—in Downtown Coral Gables is always good for a slew of marching bands and creative floats.
But the event just about every family has marked on their calendar is the Gables Holiday Spectacular. Taking place in front of Coral Gables' City Hall, Santa arrives amid a carnival of rides, face-painting booths, and sweet treats before taking his place in a cozy cottage located across from City Hall. After taking photos with St. Nick—who's arguably one of the best in the city—kids can run around a "winter" playground complete with slides, faux gingerbread houses, and powdery white sand in place of snow.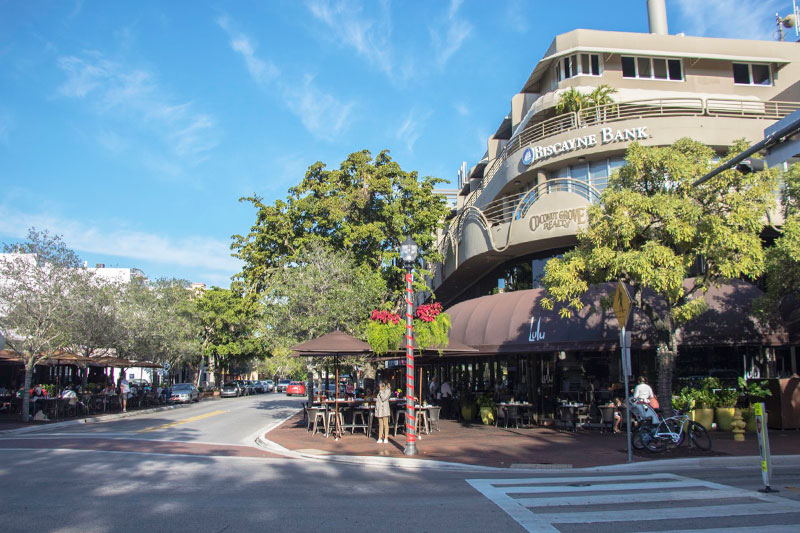 Grovites kick off the holiday shenanigans with a tree lighting ceremony in the beginning of December that includes live music, dancing, arts and crafts, and a visit from Santa and his elves. Don't be surprised if you spot a few furry four-legged friends sporting an elf hat or reindeer headpiece at one of the local restaurants or cafes—Coconut Grove is one of the most dog-friendly neighborhoods in town and residents love to include them in the holiday fun.
On Dec. 30, you can count on the King Mango Strut to wrap up the year with some laughs. A special committee meets throughout the year and susses out which local and national news events are ripe for mocking. The result is a satirical parade filled with floats poking fun at some of the year's most contentious events—and no individual or political party is spared (not even Santa).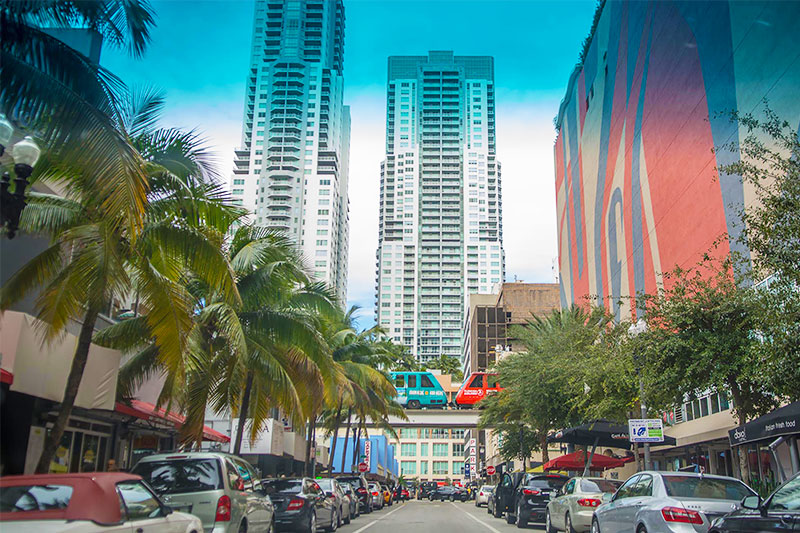 After the Thanksgiving food coma has worn off, head to Downtown Miami's Bayfront Park for one of the biggest tree lighting ceremonies in town. This unofficial kick-off to the holidays features a 50-foot tree, music, food trucks, and little ones running around the lawn and taking advantage of a slide built into one of the park's sculptures.
Nearby, the InterContinental Miami gives off a Winter Wonderland vibe with an annual pop-up ice skating rink and a holiday village serving up hot cocoa and a variety of seasonal treats that'll warm you up before your next triple lutz. Just over a mile away, the Adrienne Arsht Center hosts the Miami City Ballet's annual performance of "The Nutcracker," a holiday must-do.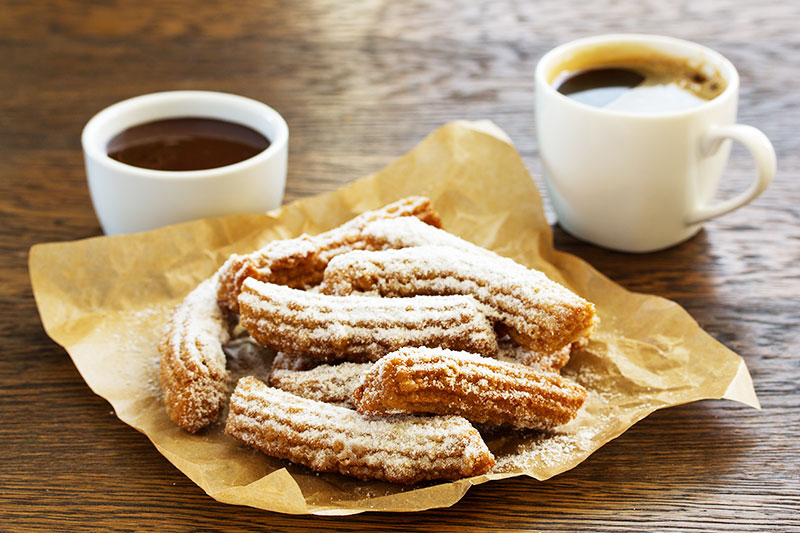 With all do respect to Santa, it's the elves that get all of the parade glory when it comes to South Miami's annual celebration. Kids and grown-ups alike don their finest elf attire for the neighborhood's annual Parade of the Elves. All of the usual suspects are there—music, dancers, and floats—while residents take advantage of the holiday eats and drinks at restaurants near the parade route, like local favorites Bouganvillea's, Deli Lane, Rok:Brgr, and Town Kitchen & Bar.
While you're hanging in SoMi, don't forget to try a classic Spanish pairing at Casa Cuba: churros and hot chocolate. Miami has adopted this delightfully sweet duo as its very own traditional holiday treat, with restaurants trotting out plates of the sugar-coated fried dough sticks the moment temps drop below 70.