4 Reasons to Visit Sierra Madre, California
4 Reasons to Visit Sierra Madre, California
Sierra Madre, California is a city with many nicknames. Some of the more popular ones include "Wisteria City" and the "Village of the Foothills." The small and tranquil community is part of Los Angeles County, and it's sandwiched between Pasadena and Altadena to its west and Arcadia to its south and east side.
Even though Sierra Madre is located less than an hour away from DTLA, it's often overlooked by visitors because of its laidback and small-town atmosphere. Unlike many of LA's more popular towns, which attract visitors through large attractions, attention-grabbing amenities, and award-winning eateries, Sierra Madre gives off a less flashy, more vintage old-town neighborhood vibe.
Here are a few reasons why you should squeeze in a visit to Sierra Madre, CA.
Sierra Madre's Small-Town Charm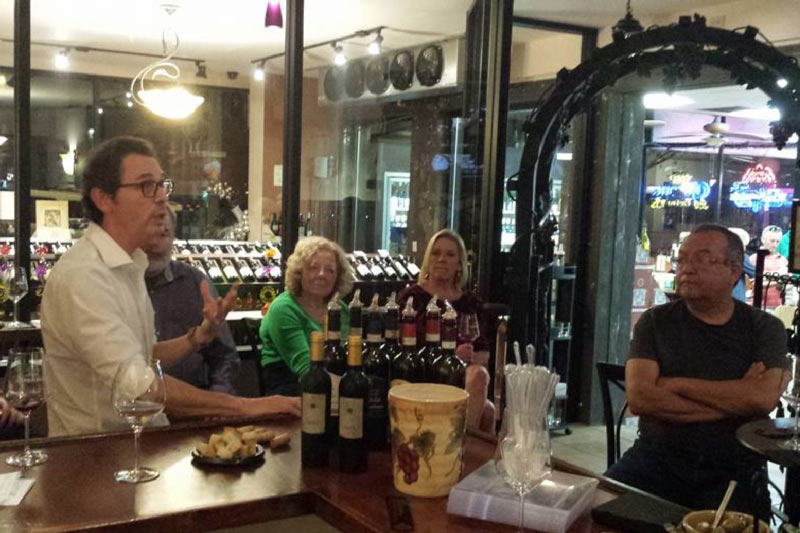 If vintage and old-timey is your style, then Sierra Madre might be an ideal getaway for you. Although it's technically considered a city, many people still refer to the three-square-mile Sierra Madre as a village. The ever-charming downtown Sierra Madre sits at the heart of the community, located at the intersection of Baldwin Avenue, Sierra Madre Boulevard, and Kersting Court.
The community is such a blast from the past that for the last century, many prominent writers, directors, and artists have visited the town in search of inspiration. Some of the city's more popular mom-and-pop boutiques include the Bottle Shop for unique wines and tastings, Belle's Nest for a variety of handcrafted goods, and the old-fashioned butcher shop Taylor's Ol' Fashioned Meat.
Sierra Madre's Outdoor Recreation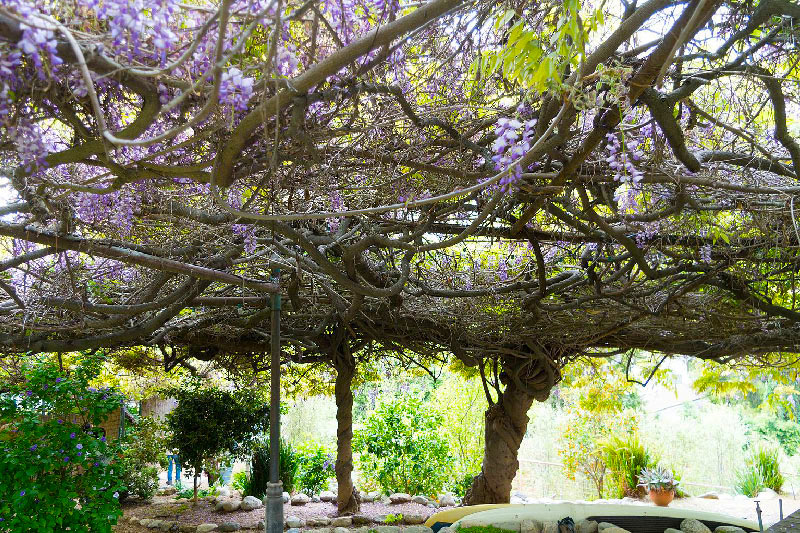 According to Guinness Book of World Records, the Sierra Madre Wistaria is one of the Seven Horticultural Wonders of the World as well as the "World's Largest Flowering Plant." The wistaria vine was originally planted in 1894 by Alice Brugman, who bought the vine in a 1-gallon jug for 75 cents because she wanted to decorate her porch. Nearly a hundred and twenty-five years later, it has since grown to weigh over 250 tons, spanning approximately one acre between two adjoining residential properties.
Every year, for only one day, the purple-colored flowers are open for public viewing in its entirety at the city's annual Wistaria Festival. The event brings thousands of people to the city, and it hosts over 100 vendors and food trucks every year.
Strong Historical Roots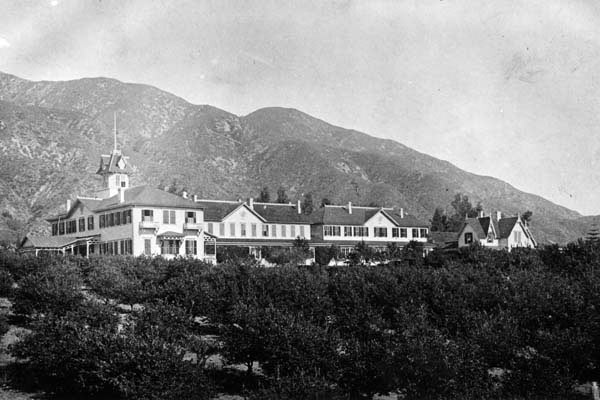 Much of the community in Sierra Madre is filled with history, which can be traced through the Sierra Madre Historical Preservation Society. The quiet and community-oriented city has over 50 historical landmarks, all of which exemplify Sierra Madre's cultural, historical, and architectural roots. Some of the city's more popular landmarked attractions include Lizzie's Trail Inn and The Richardson House, which began as a humble lunch stand in the 1890s, as well as the Orchard Camp, which was first built in 1864 and converted into a trail resort in 1890.
Much of the architecture in Sierra Madre has also been preserved and recognized, with many historic buildings in the city ranging from original Craftsman, Victorian, and even Spanish Colonial Revival. Some of Sierra Madre's most beautiful historical residences include the Pinney House on North Lima Street and Barlow Villa on Highland. With so many historical structures, paired with the quaint and friendly attitude of residents, a simple stroll through town feels as if you've traveled back to the 1920s and 1930s.
Community-Oriented Events and Activities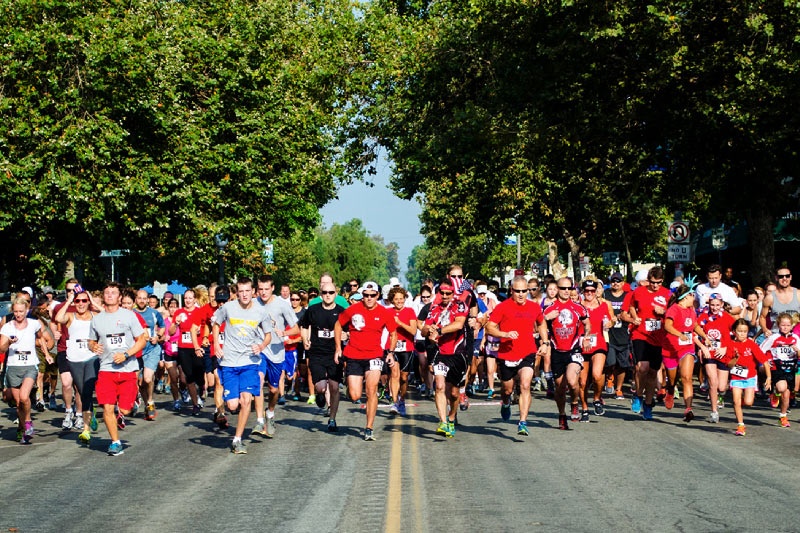 Many cities near Los Angeles struggle to maintain a close-knit community, but this isn't an issue in small-town Sierra Madre. The family-friendly city hosts numerous public celebrations throughout the year, including free concerts in the Memorial Park Bandshell, family movie Fridays, and even two-day 4th of July festivities.
The residents of Sierra Madre are known to throw block parties, making an effort to bring the community together through events such as it's Fire Prevention Festival, Free Compost Giveaway, Community Yard Sale, and the original Huck Finn Fishing Derby and Campout. If you take a look at the city's event calendar, you'll notice there's an event or class happening nearly every day of the week.
Although the city used to have a modest-sized farmers market every Wednesday, it has since closed. However, there are farmers markets available throughout LA, so Sierra Madre residents can easily purchase goods from the nearby Pasadena Farmers Market or even the local Sprouts Farmers Market.