National Real Estate
4 Suburban Cities With Easy Commutes to Charlotte
Charlotte, North Carolina has become one of the fastest growing cities in the southeast. It's no wonder since it offers everything you'll find in larger Southern cities without the headaches that go along with them. There are many attributes that make Charlotte an appealing place to settle down, such as its convenient distance from both the mountains and coast, its mild weather with four seasons, and its thriving job market.
However, there are some downsides that go along with living in a city, like higher housing costs and taxes, limited land and space, as well as traffic congestion. Luckily, there are several suburban cities in close proximity to the city that offer easy commutes into Charlotte.
Here are four suburban cities that are just a short drive from the Queen City.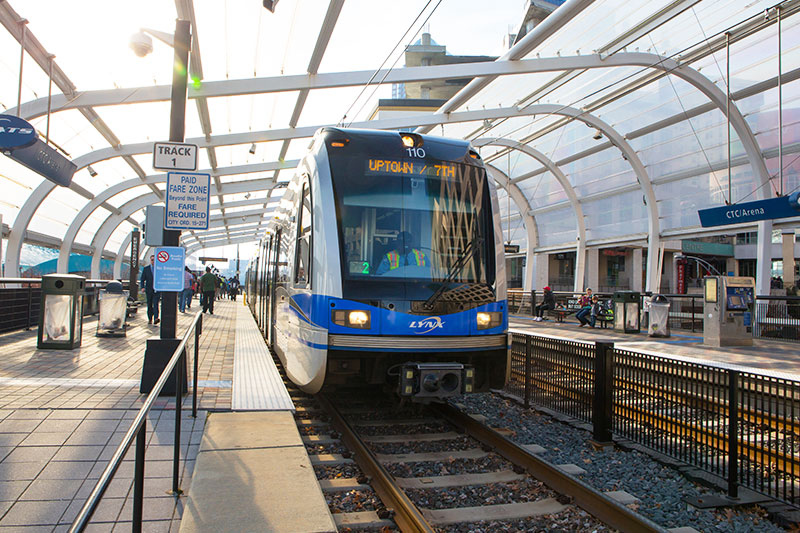 View homes for sale in Ballantyne
The Ballantyne area offers most of the convenient amenities you'd typically find in the city, including countless restaurants, boutique shopping, and movie theaters. And while most suburban areas typically have limited housing options, Ballantyne sets itself apart with a mixture of houses, condos, and apartments to choose from. It's a great fit for anyone who wants to live in a place that's always buzzing with plenty of activity but avoids the high costs of city living. While the average home price is a bit high (around $432,000), rental prices (an average of $1,050 per month) are still lower than most of the apartments you'll find in Charlotte.
Ballantyne residents can skip both the morning and evening rush hours altogether by driving a few miles to one of the city's LYNX Light Rail stations where they can park their cars and then sit back and relax the rest of the way into the city.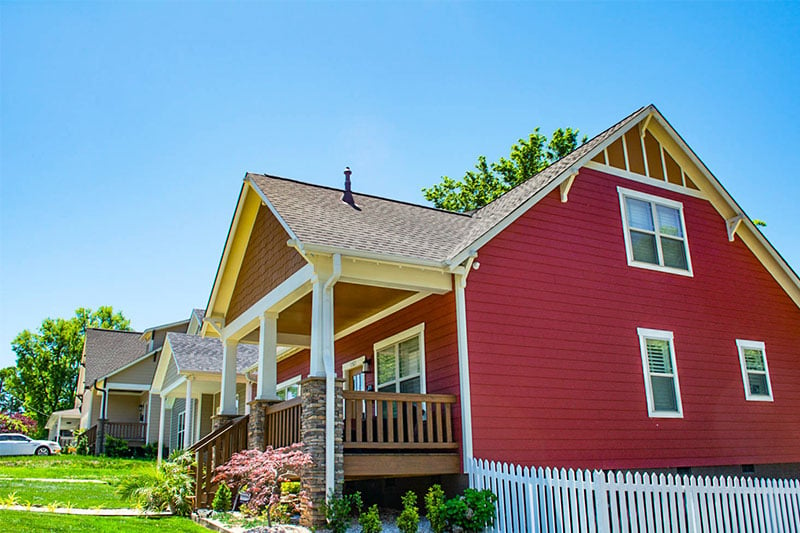 View homes for sale in Belmont
The quaint town of Belmont has recently become a hotspot for young couples and families who want to live in a small town but also have all the perks of the city. Only a 15-mile drive, the commute from Belmont to Uptown Charlotte mostly avoids the daily rush hour traffic that plagues most of the other suburbs surrounding Charlotte. The town is also only a few exits away from the Charlotte International Airport, giving frequent flyers easy access for a work trip or getaway.
Houses are much more affordable in Belmont than the city proper, which gives residents the opportunity to have more square footage and sometimes even a sizable amount of land for a lot less than what you'd typically find inside city limits. The average house in Belmont costs around $156,000 and median rental prices are almost half of what they are in the city at only $750 a month.
Don't let the idea of a typical small town fool you, Belmont has plenty to do. The town's main street is dotted with popular restaurants, charming stores, and there's even a rum distillery a few blocks away. It's also home to the 380-acre Daniel Stowe Botanical Garden and several different parks with lots of green space that are ideal for spending a beautiful day outside.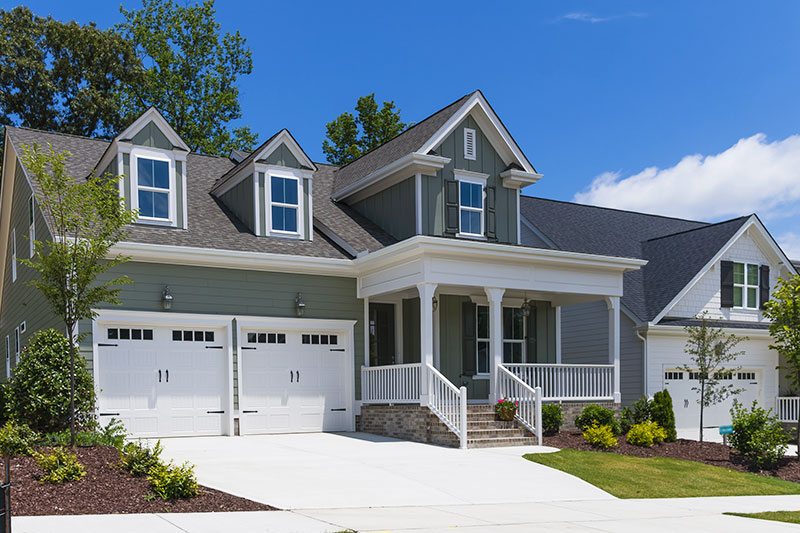 View homes for sale in Fort Mill
Right across the North Carolina state line is Fort Mill, South Carolina—a fast growing community that's only a short drive from Uptown Charlotte. It's ideal for anyone who wants a South Carolina zip code and lower tax rates, but who still wants to be close enough to the city to work for one of its big employers, like Bank of America or Wells Fargo. Average rent prices are around $850 which is quite a bit lower than the $1,200 - $1,300 rentals you'll find in the city. Median home prices are also cheaper, averaging around $200,000.
There's no shortage of things to do in Fort Mill with plenty of activities in the area to keep residents busy, including Carowinds amusement park, the upscale shopping area of Baxter Town Center, and several public parks with miles of hiking and biking trails.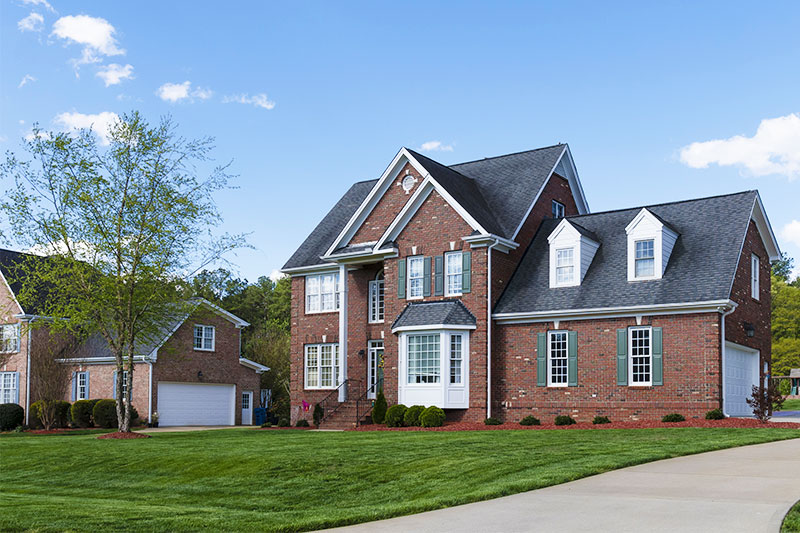 Located just 20 miles north of Uptown Charlotte is the suburban city of Huntersville. Residents are drawn to the area because of its direct access to Lake Norman, the largest man-made lake in the state of North Carolina. Lake Norman boasts more than 520 miles of shoreline that's full of stately mansions, lakeside dining options, and marinas offering both boat rentals and paddle boards.
There are also plenty of places in Huntersville to get outside and stay active besides Lake Norman, including Latta Plantation Nature Preserve's hiking and horseback trails, historic Rural Hill, and the Carolina Raptor Center.
While some homes in the Huntersville area are in the millions—think lakefront properties—the median home price is fairly affordable at $259,000. Rentals average about $1,130 a month.