4 Things to Know Before Moving to Chatsworth, California
4 Things to Know Before Moving to Chatsworth, California
Bounded by Canoga Park, Porter Ranch, Northridge, and some unincorporated territories in the San Fernando Valley, Chatsworth is a diverse neighborhood in the Los Angeles area. Chatsworth sits south of the 118 freeway, and it's noted for having one of the lowest population densities in the city.
While Los Angeles might offer residents the benefits of urban living, many homebuyers who choose to live in Chatsworth enjoy it's tranquil and rural atmosphere. Even though Chatsworth doesn't provide much in terms of a thriving nightlife or luxury shopping, most residents enjoy the neighborhood's natural beauty.
Here are four things to know before moving to Chatsworth.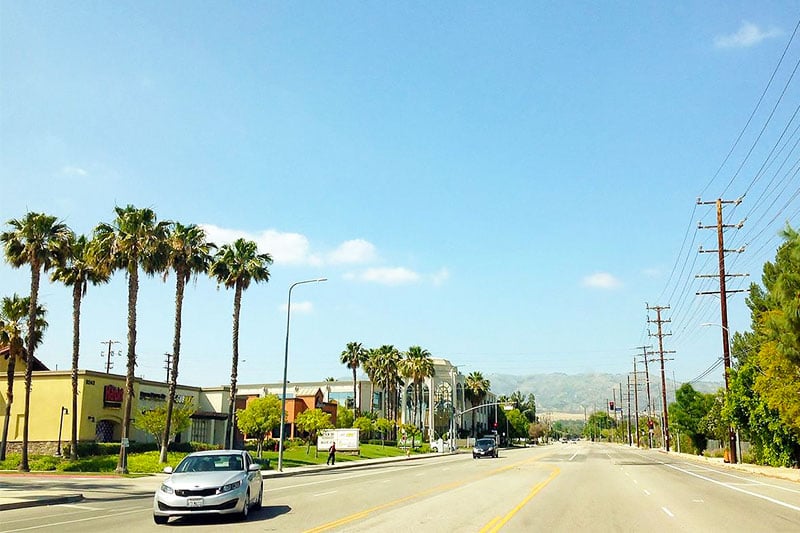 It's Peaceful and Quiet
The bulk of residents living in Chatsworth include retirees, families, professionals, and students. If you're someone who enjoys walking to your everyday destinations or living in a busy metropolitan, you might want to look elsewhere.
Chatsworth is tranquil and serene, and it's normal to hear the sounds of nature. Due to the neighborhood's low density population and spacious terrain, locals avoid dealing with the frustrating sounds of traffic congestion. According to the city planning department files, noise from barking dogs, construction, musical instruments, trash trucks, and boisterous parties all count as noise violations, especially during nighttime hours (11 p.m. to 7 a.m.).
So Many Parks and Recreation
Chatsworth has plenty of recreational facilities and parks scattered throughout the neighborhood, ideal for residents who like to maintain an active lifestyle. Santa Susana Pass State Historic Park is the neighborhood's largest park by far, and it takes up most of the community's east side. This 680-acre park offers biking and hiking trails, horseback riding, picnic areas, historical sites, and even nature and wildlife viewings.
Another popular park in the neighborhood sits towards the neighborhood's north side, called Stoney Point Park. This recreational area is favored by many rock climbers and outdoor enthusiasts interested in exploring the park's huge boulders, mini caves, and short trails. Many equestrians come to Chatsworth as well because it's one of four existing horse-zoned properties.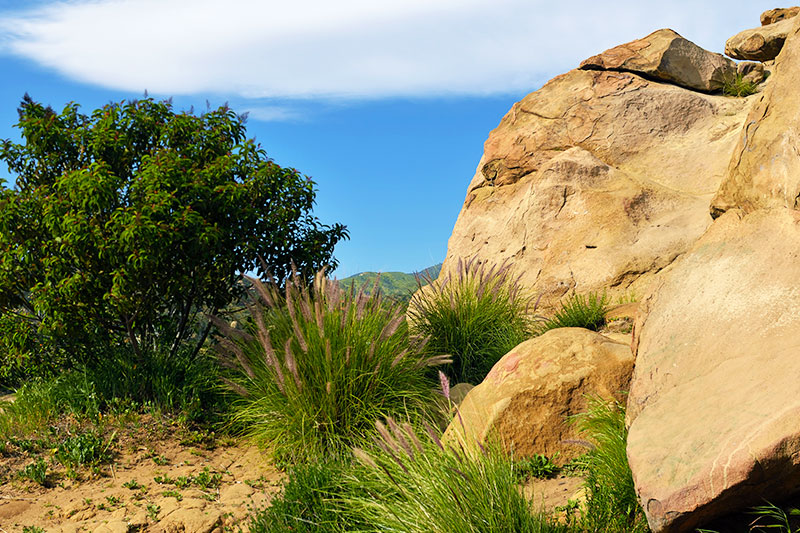 Homes and Neighborhood Outlook
With friendly neighbors and a small-town charm, this community attracts homebuyers interested in a suburban environment. There are numerous assisted living facilities along Devonshire Street and Lassen Street, so many senior homeowners are often drawn to that section of the neighborhood.
For a contemporary vibe when it comes to home styles, many multi-family residences and luxury-style condominium buildings are found towards the north end of Devonshire Street closer to Topanga Canyon Road. The neighborhood is also home to many grand mansions and ranch-style residences, especially towards Chatsworth Reservoir.
The median sale price in this neighborhood is in the low $600s, and homes throughout this area come in a wide array of styles. Pricing ranges from under $100,000 to nearly $3 million.
A Local's Perspective
Many locals think that because of Chatsworth's tranquility and lack of nightlife, it's ideal for senior living. However, the neighborhood's recreational activities make healthy living and fitness a priority for many residents. Thanks to the city's low density, there's always parking available in town, so residents and visitors don't have to stress as much as they would in a big city like Los Angeles.
Although the neighborhood had a rocky past in the adult entertainment industry back in the 1990s, it only has a few remaining adult entertainment studios left in the neighborhood.
Chatsworth has worked to become more family-friendly, focusing on its strengths, such as it's rich history, welcoming community, and its lush, natural environment.