5 Bars and Eateries Redefining Chicago's Avondale
Earlier this fall, Avondale was named one of the country's hottest neighborhoods by the travel guide Lonely Planet because of its artistic, gritty vibe and growing popularity as a community for new bars and restaurants. This mostly residential neighborhood isn't overrun with modern condo towers (yet), but instead is dotted with workers cottages and two-flats. Its humble appearance makes Avondale a more residential alternative to nearby Logan Square, and the food and nightlife scene is just as impressive.
While it's filled with corner neighborhood bars and other old standbys, Avondale is rapidly transforming from a quiet enclave into one of the most sought-after areas in Chicago. Here are a few of Avondale's newer haunts that are transforming the neighborhood into Chicago's newest hot spot.
Honey Butter Fried Chicken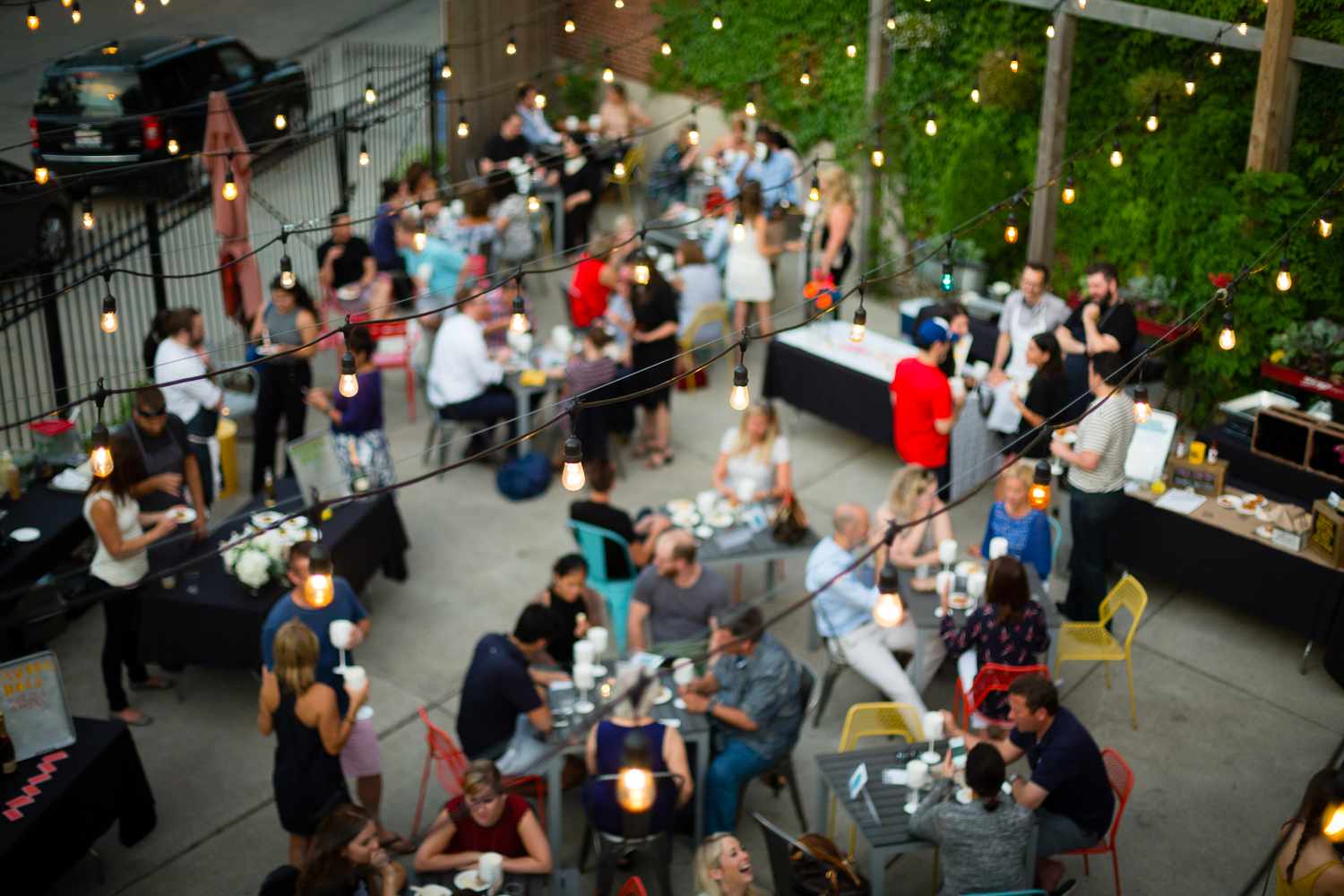 Combining sweet with savory, Honey Butter Fried Chicken is an Avondale staple that recently opened a pop-up shop in Oakland. The honey butter is best drizzled directly on the chicken, otherwise there's a list of in-house sauces to spice things up. Order food at the counter and pop down inside the small dining room, or visit during the summer to hang out on the patio. There are a few cocktails and a rotating beer and cider list. This comfort-food restaurant sources its dairy, eggs, and produce from Midwest farms, with its honey and cheese coming from Wisconsin. The chicken is humanely raised, antibiotic-free, cage-free, and non-GMO. Even more, the restaurant composts, recycles, and uses biodegradable packaging.
Metropolitan Brewery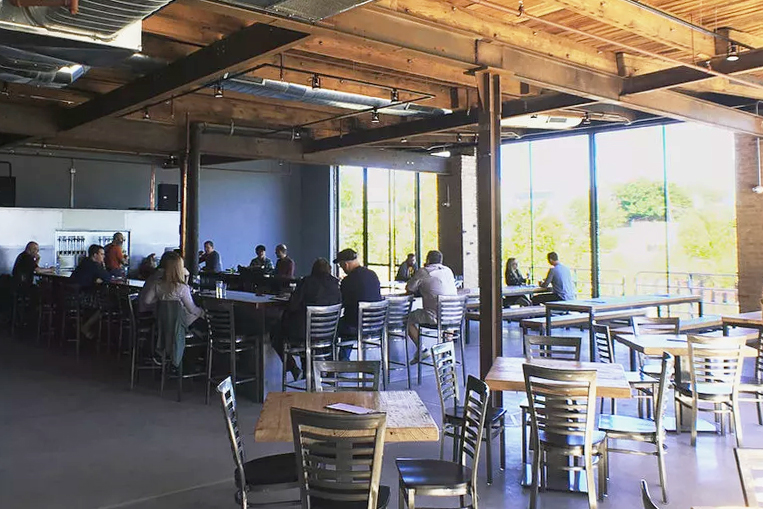 Metropolitan Brewing opened up in 2008 selling almost exclusively lagers to Illinois and Wisconsin. Now, after years of planning, its taproom officially opened up along the Chicago River in the same building as Metropolis Coffee Co. The space features floor-to-ceiling windows with views of the river and long, communal tables where visitors can mingle with friends or meet new people over a beer. The brewery occupies 22,000 square feet of space in a 125-year-old building, which is a major upgrade from its previous 4,500-square-foot facility. By the summer, co-owner Tracy Hurst wants to open a patio that would look over the river and have docks for kayaks and canoes. In the future, Hurst also hopes to host events and collaborate with local breweries and restaurants.
Lost Lake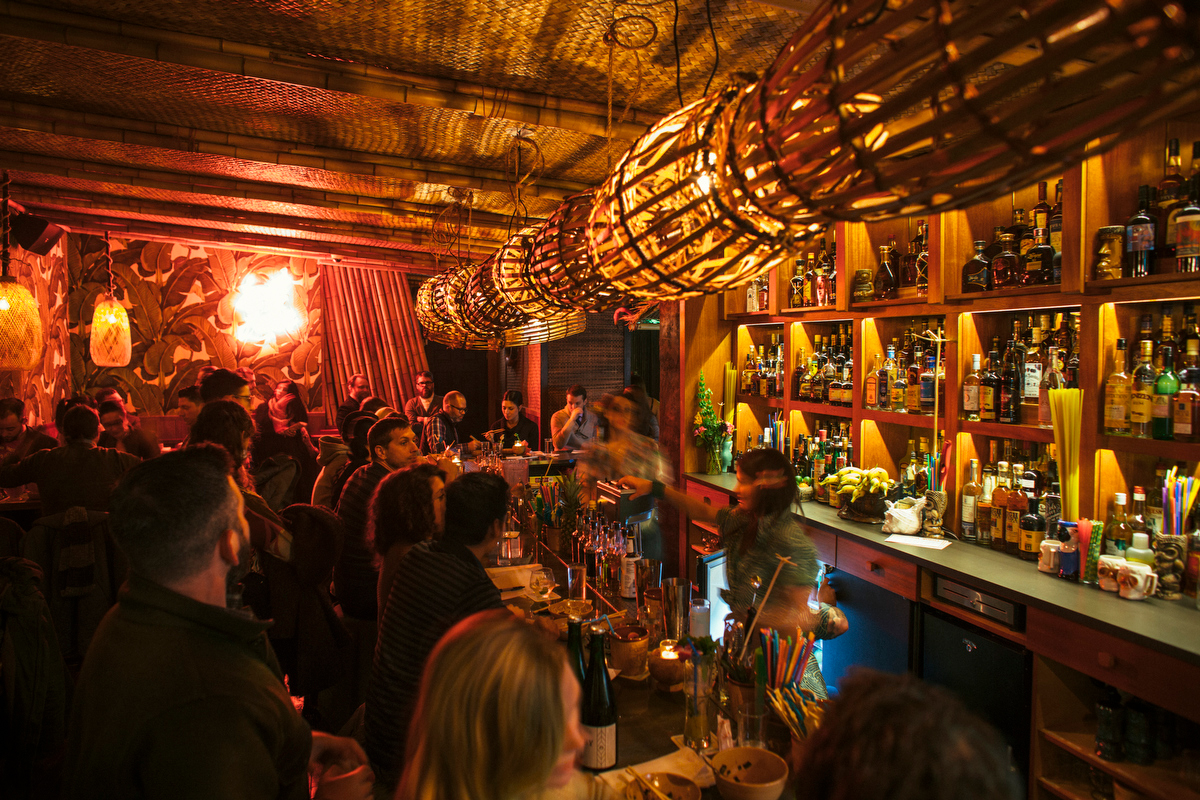 Covered in tropical decor, Lost Lake is a tiki bar where patrons can warm up on even the coldest of winter days. The atmosphere is just as important as the intricate tiki cocktails served up in conch shell mugs with funky, colorful straws and, of course, an umbrella toothpick. Lost Lake embodies all the kitschiness tiki bars are known for, while also offering Asian cuisine and 275 varieties of rum to appease food and drink connoisseurs. The space is tiny, so a wait is common here. Paul McGee speerheaded the cocktail menu here, and Chicago Magazine named Lost Lake the number three best bar in Chicago.
Parachute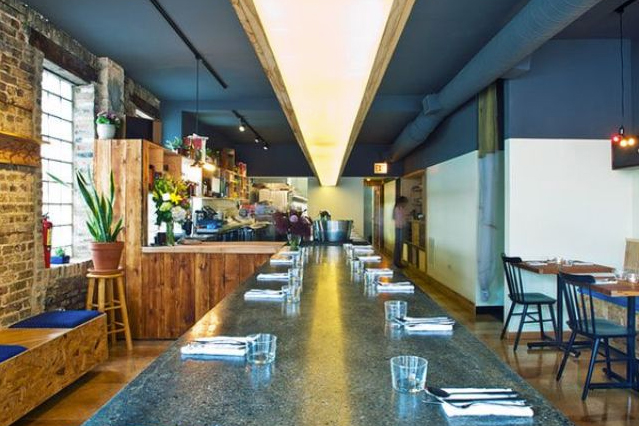 Located in the heart of Avondale on Elston Avenue, Parachute received a Michelin star in 2017 for the second year in a row. Beverly Kim and Johnny Clark created a modern, yet funky space to serve up innovative Korean-American cuisine. The restaurant is just open for dinner Tuesday through Saturday and has a small, but impressive wine, cocktail, and beer list. The menu is subject to change daily, but some popular items include the baked potato bing bread, dolsot bibimbap, and crispy sesame leaves. The small storefront restaurant has an open kitchen and cozy interior. Reservations are recommended because of the size, but it's possible to luck out with getting a table the same day or even walking in on a whim.
B'el Bar + Kitchen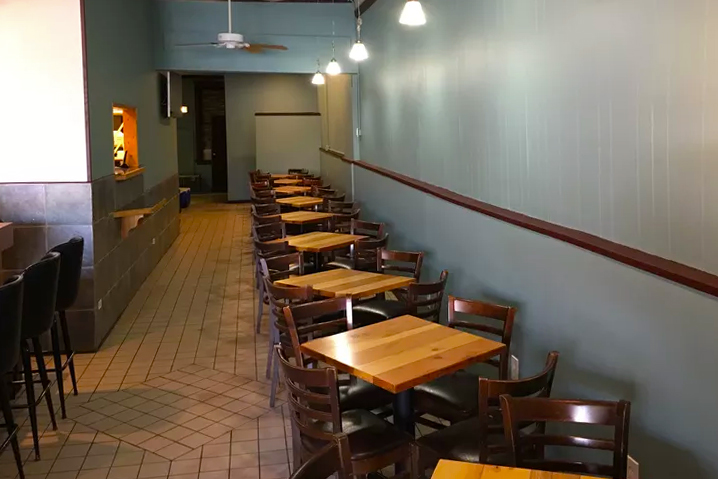 Located in the former Dragon Lady Lounge, B'el Bar + Kitchen opened up its doors this summer, crafting creative cocktails and classic Midwestern cuisine. Pronounced "bell," the restaurant is an ode to all things Midwest, featuring classic dishes like the Juicy Lucy burger from Minnesota, almond boneless chicken from Michigan, and the fried pork tenderloin sandwich from Indiana. While there are plenty of fried and over-indulgent items on the menu, Be'l has some dishes for vegans and vegetarians. Chef Matt Bryks, formerly of Bread & Wine in Irving Park and Dixie in Bucktown, incorporates farm-to-table ingredients — even the bread is made in-house. Michael Swing — former executive chef of another Avondale favorite, Kuma's Corner — helped develop the menu. As far as drinks, local breweries like Begyle, Half Acre, and Baderbrau are on tap.