Bay Area Local Life
5 Bay Area Cities with the Best Beaches
Northern California has some of the most beautiful beaches, and many of them are right here in the Bay Area. Whether you're a surfing enthusiast, a nature photographer, or an advanced hiker, there's a beach in the Bay Area that you'll love to explore. We've rounded up some of the best beaches in the entire region where you'll find scenic views, amazing wildlife, and a luxurious coastline.
San Francisco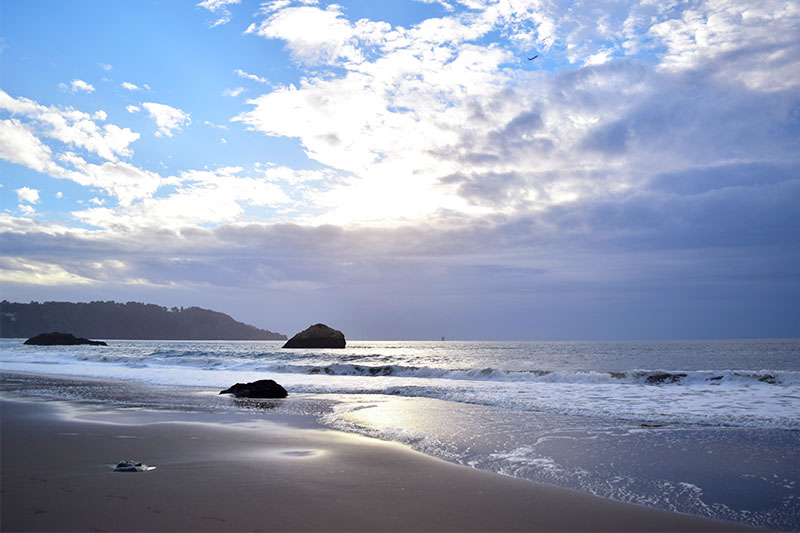 Sure, it's a bit of a no-brainer, but San Francisco has some awesome beaches. Marshall's Beach on the northern side of the city in the Presidio neighborhood has a beautiful rugged shoreline offering great views of the Golden Gate Bridge. Fort Funston in Lakeshore is popular among hang-gliders and hikers who want to hike right up along the ocean. Ocean Beach is gorgeous, and while it can get pretty foggy, that's what you sign up for when you visit a Northern California beach. Of course, you can't miss out on the Point Reyes National Seashore, the crown jewel of the city's many beaches.
Pacifica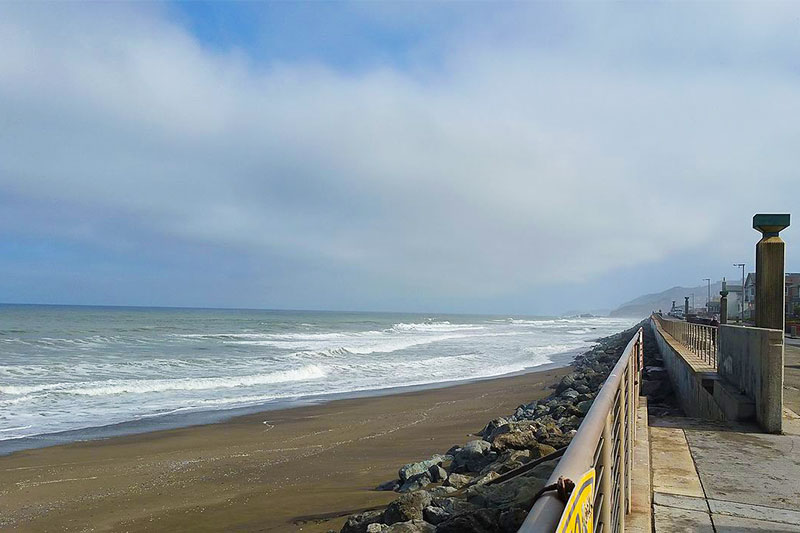 View neighborhoods in Pacifica
The beaches in Pacifica are just 15 minutes from Downtown San Francisco, but many would argue that it's even more beautiful here. Sharp Park Beach features beautiful black sand because of a high concentration of iron oxide magnetite. You can experience some of the region's best fishing here, with salmon and striped bass during the summer and Dungeness crab in the winter. Linda Mar Beach, also known as Pacifica State Beach, is popular for whale-watching in the spring, surfing in the summer, and picnicking and dog-walking in the cooler months. Devil's Slide, sometimes known as Grey Whale Cove, is 300 yards long and stays pretty quiet for much of the year. It's also one of the few clothing-optional beaches in the area, if that's what you're looking for.
Sausalito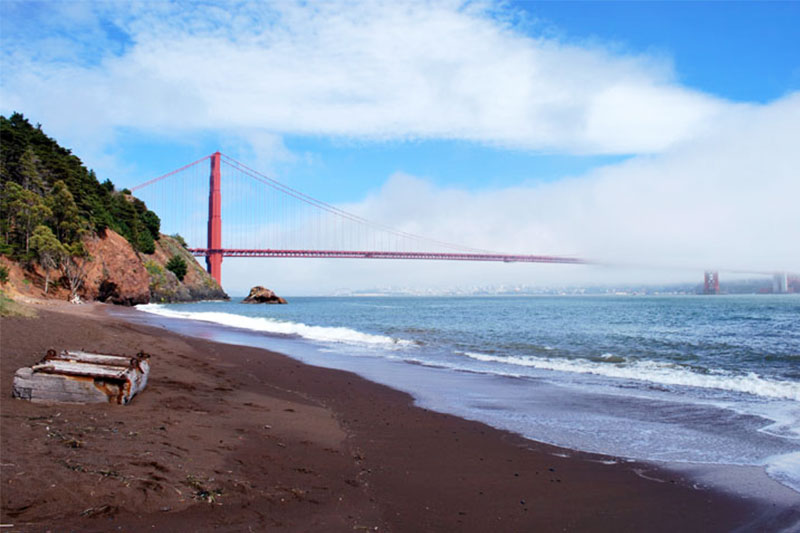 View neighborhoods in Sausalito
Camping enthusiasts will love Kirby Cove in Sausalito. Located along the Marin Headlands, this beautiful spot lets you camp out while admiring the Golden Gate Bridge under the stars and waking up to a sunrise over the ocean horizon. If you're worried about wind, cast your fears aside, the cove is protected on both sides by rock outcroppings. Rodeo Beach is another popular spot with lovely stretches of sand and pebbles, and it's popular among surfers and dog owners. Rodeo Beach is also one of the National Park Service's dog-friendly beaches, so feel free to bring Fido along for a day on the beach.
Santa Cruz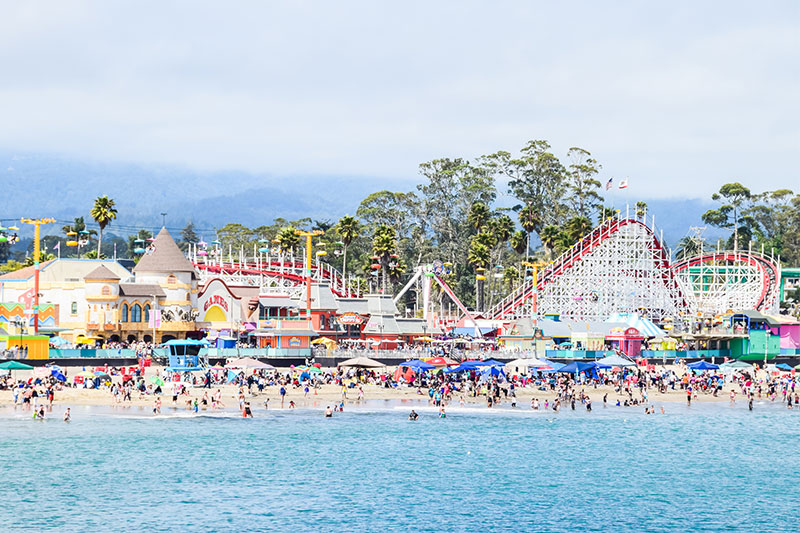 View neighborhoods in Santa Cruz
You can't live in the Bay Area without visiting the Santa Cruz Beach Boardwalk at some point. Located on Main Beach in Santa Cruz, this is where you'll go to experience the essence of California's laid-back beach culture. You can ride roller coasters that overlook the Pacific Ocean, play arcade and carnival games in between building sandcastles, and shop for souvenirs. Main Beach gets crowded in the summer months, but that just goes to show how many people love this quintessentially Californian spot.
Bolinas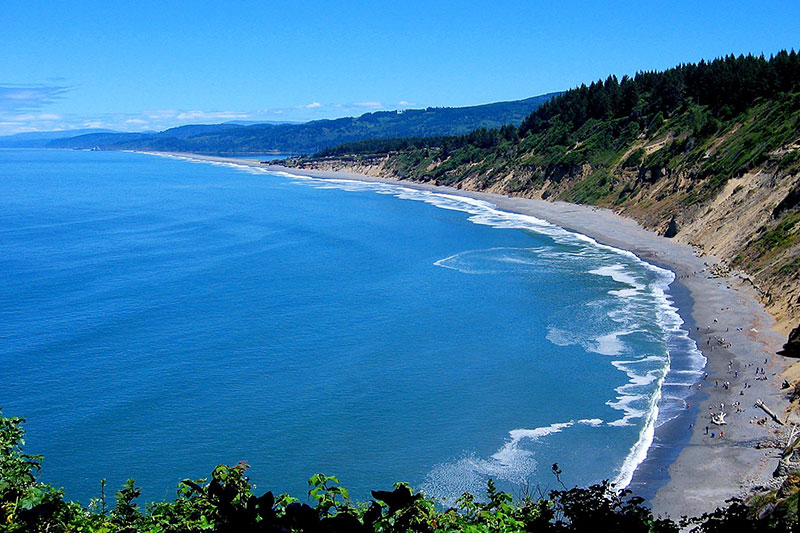 View neighborhoods in Bolinas
Prefer to spot interesting wildlife rather than get toasty in the sand? Agate Beach Park in Bolinas is all about coming in contact with some awesome wildlife. There are plenty of tide pools within walking distance of each other, and you can see ocean dwellers such as starfish—just be sure to respect the creatures' space. Visitors will often enjoy sightings of sea lions, birds, and other beach organisms. If you want to learn about the oceanographic world that exists on the edges of the water, this is the place to do it.