Bay Area Local Life
5 Best Sweet Shops in San Jose
Need something to tame your sweet tooth? Sometimes, it may feel like nothing will satisfy that unstoppable craving for sugar. Luckily, if you live in San Jose, there are plenty of sweet shops serving up delectable treats to cure your craving. We've rounded up the best sweet shops in all of San Jose.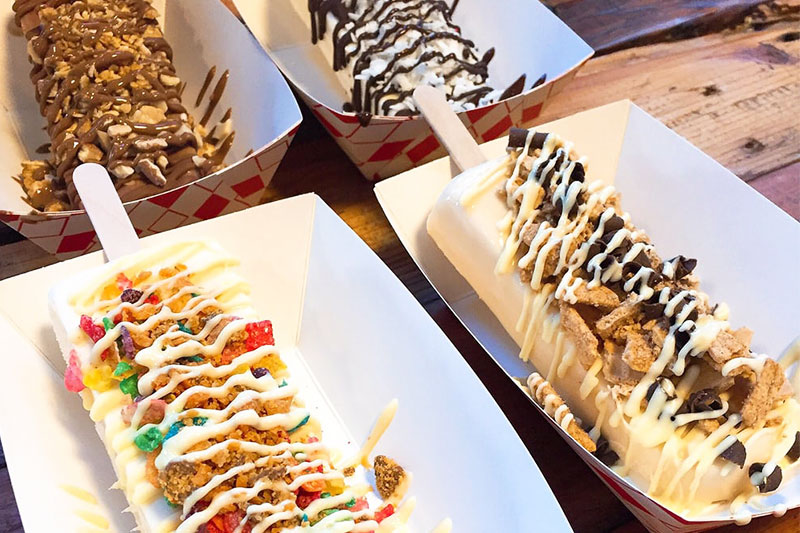 Think you've had ice cream and gelato before? You'll be in for a sweet surprise when you stop by Milk & Wood in Downtown San Jose. The ice cream bars come in a variety of different flavors with various toppings that'll make you want to keep coming back until you've tried them all. Ever heard of a green tea popsicle with dark chocolate and white chocolate drizzle, along with almond slices and coconut shavings? What about a blueberry almond bar topped with fruity pebbles, sprinkles, and more chocolate drizzle? Other flavor options include Thai tea, chocolate mint, and ube (purple yam). If that doesn't get your sugar cravings running haywire, we don't know what will.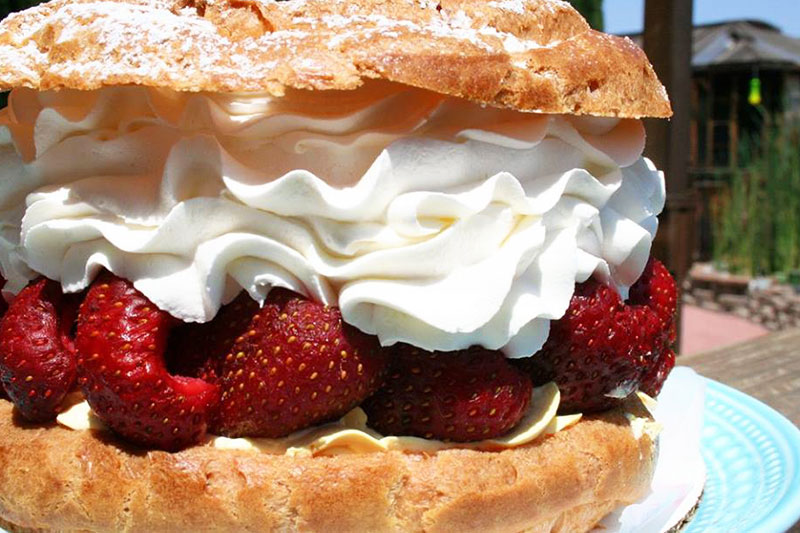 This Alum Rock/East Foothills fixture is where San Jose residents go for a huge variety of baked goods. Most of the regulars seem to come here for Peters' famous burnt almond cake, but the lemon curd tart, wedding cookies, and chocolate eclairs are also winners. For an extra dollar, the bakery will write on your cake in frosting, making this a possible contender for that next birthday party or office celebration. The historic bakery may look simple on the inside, with traditional wooden display cases, but the proof is in the pudding. The popular selections sell out quickly so be sure to call ahead, particularly if you want to bring home an entire cake.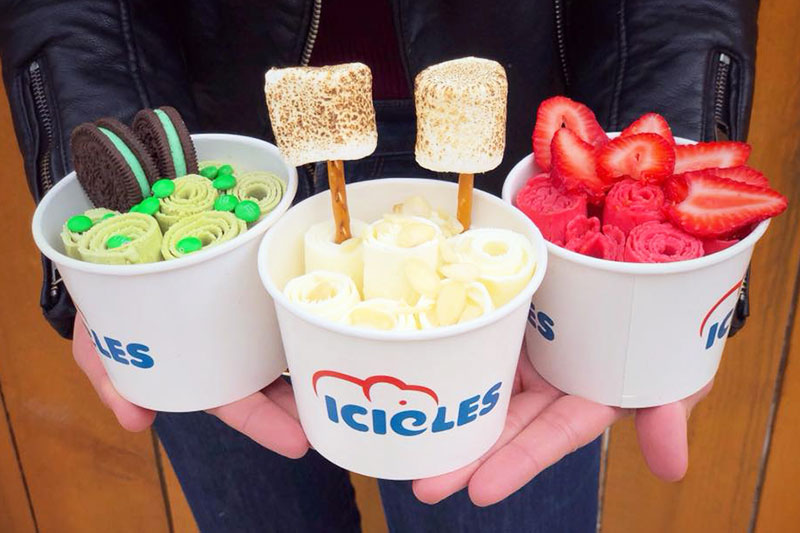 Ever tried rolled ice cream? This Asian dessert is as much a treat for the taste buds as it is for the eyes. Melted ice cream is spread on a cold surface until it hardens, and then your server expertly rolls it into "scrolls" before covering the ice cream with the toppings of your choice. There are so many flavor combinations that you'll want to experiment with different pairings to see what becomes your holy grail. Icicles now has multiple locations across the Bay Area, but it got its humble beginnings in Willow Glen, where the flagship location still stands proudly.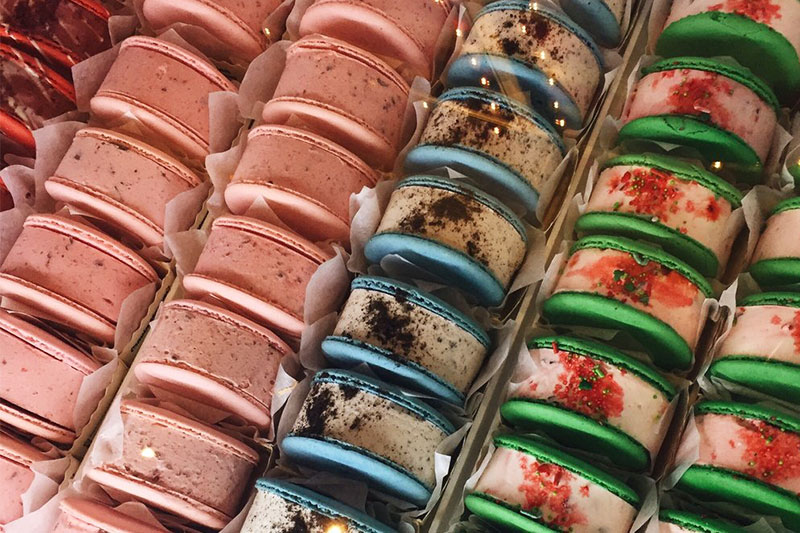 The name says it all—this East San Jose shop is in your corner when it comes to satisfying your sweet tooth. From Asian-inspired treats such as taro pudding and mochi ice cream, to European favorites like macarons and gelato, you can eat your way across the globe without ever leaving your neighborhood. The Sweet Corner also serves coffee, so be sure to try the red velvet latte or jasmine milk tea, which are two of the most frequently ordered drinks at this establishment. Pick up a green tea tiramisu or French butter rum cake for later, but keep an eye on it because it may mysteriously disappear from your fridge.
Willow Glen Sweet Shoppe - Willow Glen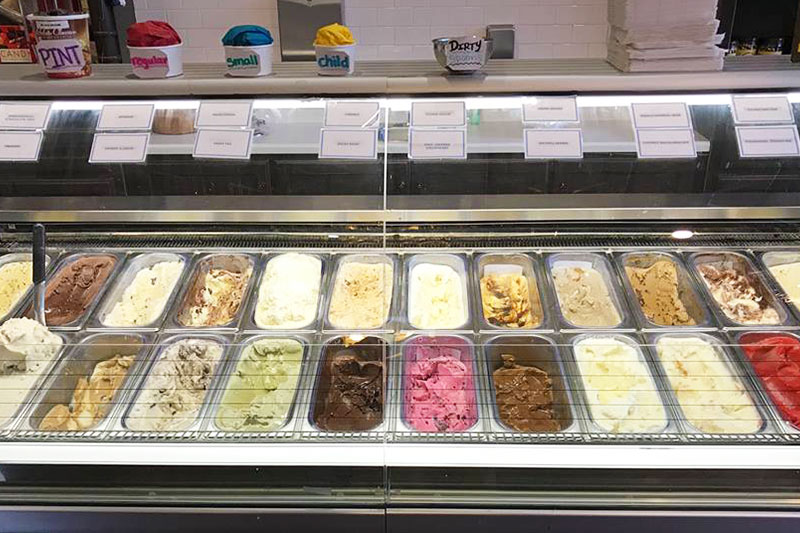 A lick of gelato and a bite of candy sounds like the perfect sweet combination, and it's a combination that the Willow Glen Sweet Shoppe has mastered. The shop serves creamy Gelato Classico, hand-crafted with high-quality ingredients as well as 100 percent fat-free Sorbetto Classico, made with 80-90 percent high-quality fruit from all over the world. Willow Glen Sweet Shoppe rotates 42 different flavors, and on any given day, there will be 24 flavors for you to choose from. You never know what you'll find when you visit, but you can bet it'll be something unique and tasty.