5 Lesser-Known Art Spaces to Discover in D.C.
D.C. is well-known for its art galleries and museums. The Smithsonian museums alone cover all kinds of art from a multitude of cultures, time periods, and genres. However, once you've covered the Phillips Collection and the National Portrait Gallery, you might be left wondering...where do I go?
Whether you're a local looking for something new or a visitor hoping to see some artwork off the beaten path, check out our recommendations to find a museum or art space that works for you.
SW Arts Club at Blind Whino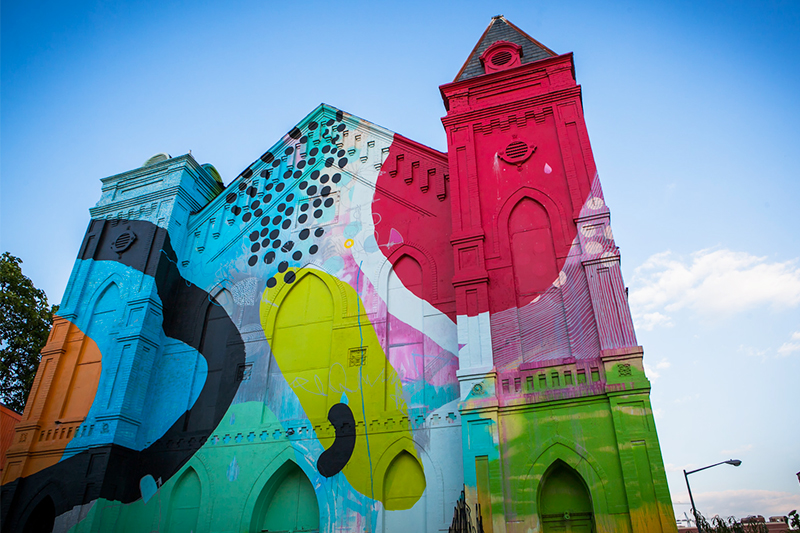 A short walk from the Metro at Waterfront is the Blind Whino, the former Friendship Baptist Church that became the home of the SW Arts Club in 2013. The historic church showcases Victorian and Romanesque architecture along with hints of Gothic Revival and Queen Anne style. Today, however, it's best identified by the impossible to miss, brightly painted exterior.
Inside is over 15,000 square feet of space used for community-based art showcases and events. According to the site, the space's mission is "to be an accessible arts environment with multiple experiential opportunities to enhance your cultural palette." Upcoming events include the MLK Pop Up Celebration and Capital Fringe Festival.
The Mansion on O Street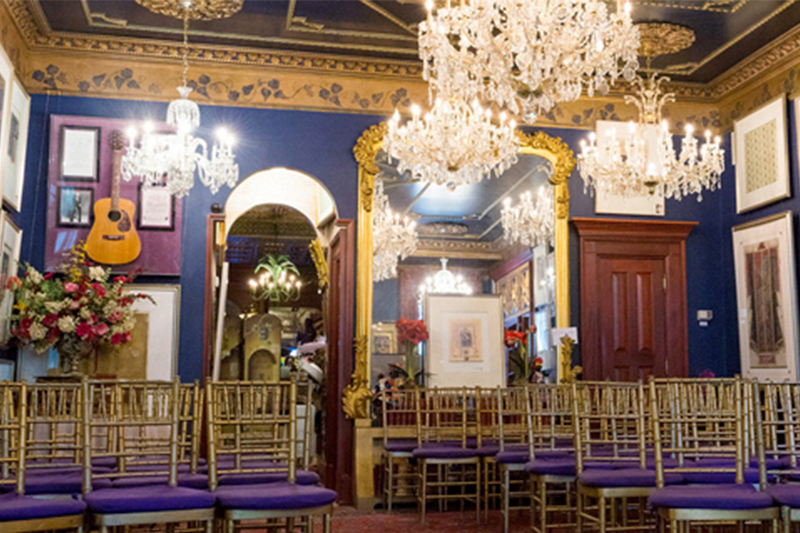 One of the most unique spaces in D.C. is the Mansion on O Street, in Dupont Circle. This massive structure is the brainchild of H.H. Leonards Spero and offers event spaces, lodging, a museum, and dining. The structure itself is so intricately decorated, it feels as though it's a work of art on its own.
According to the website, "The O Street Museum Foundation promotes and embraces life, from every culture, resulting in a wide-ranging collection of paintings, photographs, sculpture, books, artifacts, and music, from all over the globe." With reviews describing the space as "a dream world," the Mansion on O Street is something you need to see.
Hamiltonian Gallery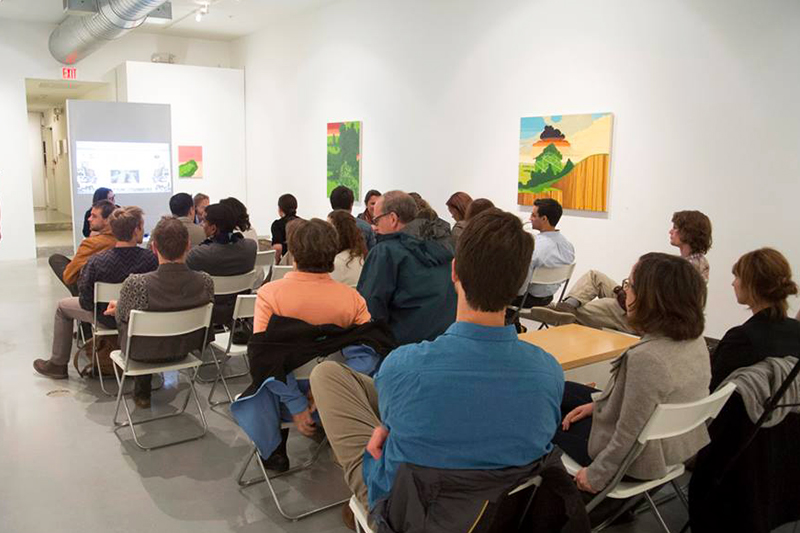 The Hamiltonian Gallery in U Street is an art space that showcases work from Hamiltonian Fellows, a program created in 2007 by Paul So, a painter and physics professor at George Mason University. So's goal was to create "an innovative career incubator program for emerging visual artists," the Hamiltonian Artist website says.
The gallery hosts professional development events, artist talks, and studio visits. Currently, Hamiltonian Fellows include Paolo Morales, a photographer who teaches at the Potomac School; and Helina Metaferia, who works in performance art, photography, sculpture and more.
Dupont Underground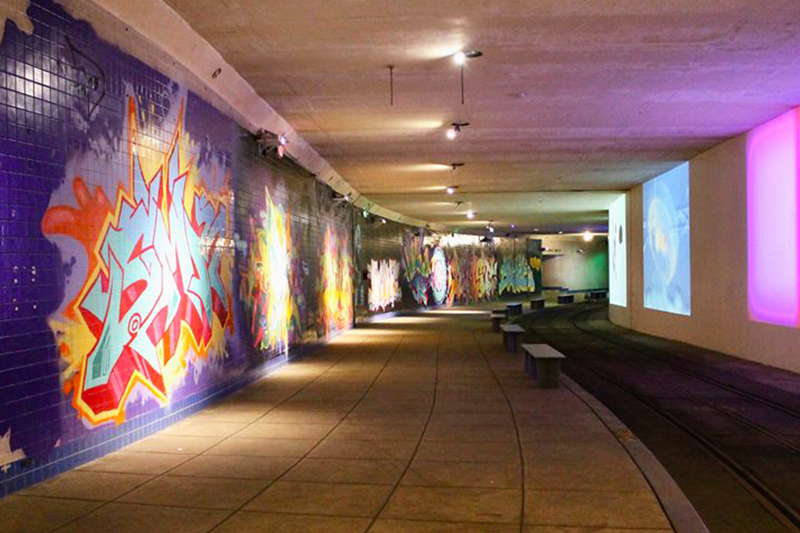 The Dupont Underground, located in Dupont Circle, was originally built as an underground trolley station in 1949. When the city's streetcar system shut down in 1962, the tunnels were closed. Recently, the space has opened up for temporary art installations with limited ticket runs. Exhibitions have included "Loops of Light: Animation for Music Videos & Stage Sets" by accomplished Swedish artist Helene Berg, and Up From the Underground, which featured historic and contemporary graffiti from multiple artists.
The 75,000 square feet of space still features trolley tracks and built-in benches once used by commuters in the '40s and '50s. "Our goal is to foster programming that encourages the public to create and engage with the leading edge of contemporary expression in the visual, environmental, and performing arts," the website said of Dupont Underground's mission. While talks are still ongoing about making the venue a permanent art space, you can still catch the current exhibition, "An Odyssey: Brian Dailey Digital Work", through Jan. 15.
International Arts & Artists at Hillyer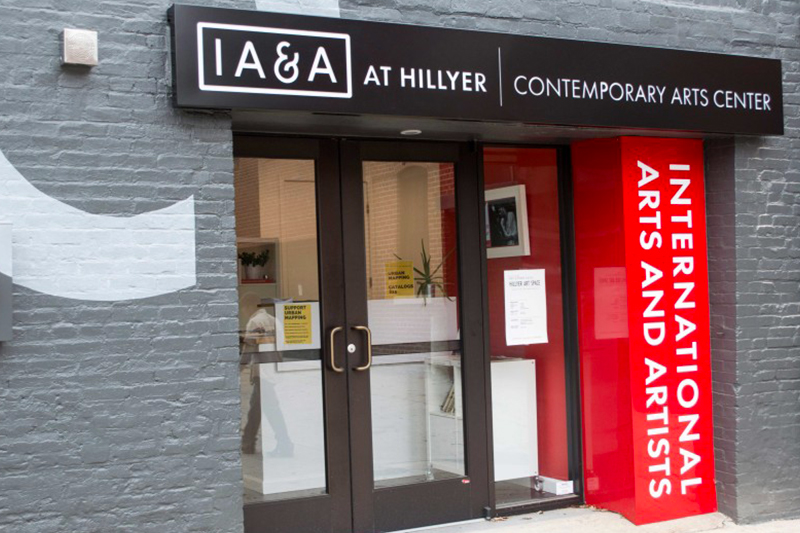 Tucked away behind the Phillips Collection in Dupont Circle is International Arts & Artists (IA&A) at Hillyer. Formerly the Hillyer Art Space, the gallery was opened in April of 2006. Per the gallery's website, IA&A is "dedicated to increasing cross-cultural understanding and exposure to the arts internationally through exhibitions, programs, and services to artists, arts institutions, and the public."
The gallery focuses on presenting under-represented artists who have not had a major solo exhibition in the past three years. Past exhibitions have included Jessica Burnam, an abstract artist who studied in Virginia and now works out of her studio in Mount Rainier, Maryland; and Julie Wills, who teaches art and creates collages and sculpture at Washington College in Chestertown, Maryland.