5 Must-Visit Comic Shops in Orange County
5 Must-Visit Comic Shops in Orange County
If you're around Orange County and looking to find comics for Free Comic Book Day or even just a regular day, there are a few spots that you should really consider checking out. While a couple of them are conveniently located near major transportation options, several are tucked away within the beautiful neighborhoods around OC. Here's a list of five spots you might want to stop in.
Alakazam - Irvine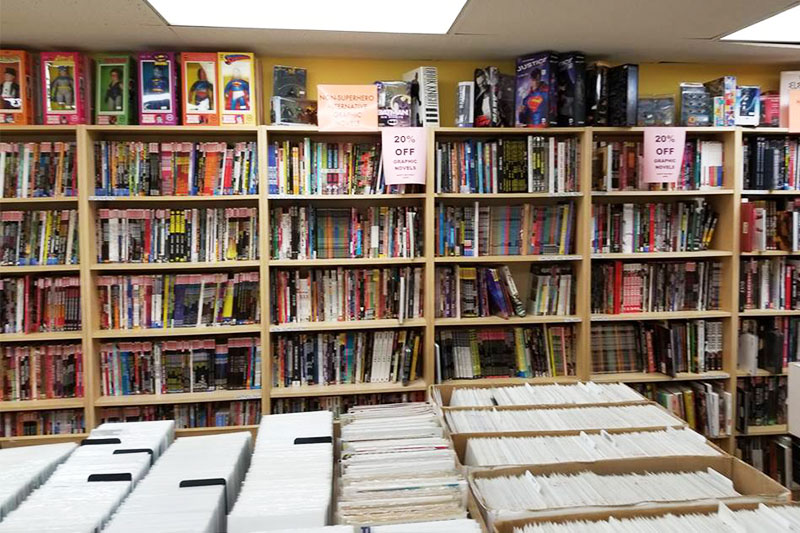 If you've got a plane to catch and want to get a comic book for the flight out of John Wayne International Airport, Alakazam in Irvine is extremely easy to get to. It's located directly next to the airport in a little strip mall.
Alakazam has two rooms of books, with a main room full of big titles and a back room with bins and racks of back issues and independent books. Their staff is more than happy to assist you in finding whatever you're looking for, so don't be afraid to ask.
Comic Book Hideout - Fullerton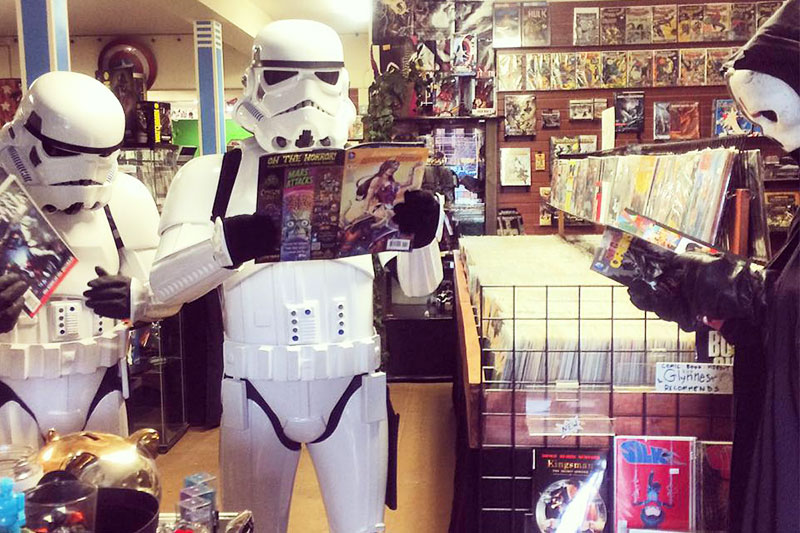 Comic Book Hideout is a local shop in Fullerton that might be very small but has a lot of heart. Regulars will get preference here and bags and boards are given for free to comic book customers who request pulls in advance. It's got all the feeling of a small-town family shop and none of the pretentiousness that you might encounter in a bigger location. Ask the staff their favorites. Converse with the locals. You won't be disappointed.
Comic Toons-N-Toys - Tustin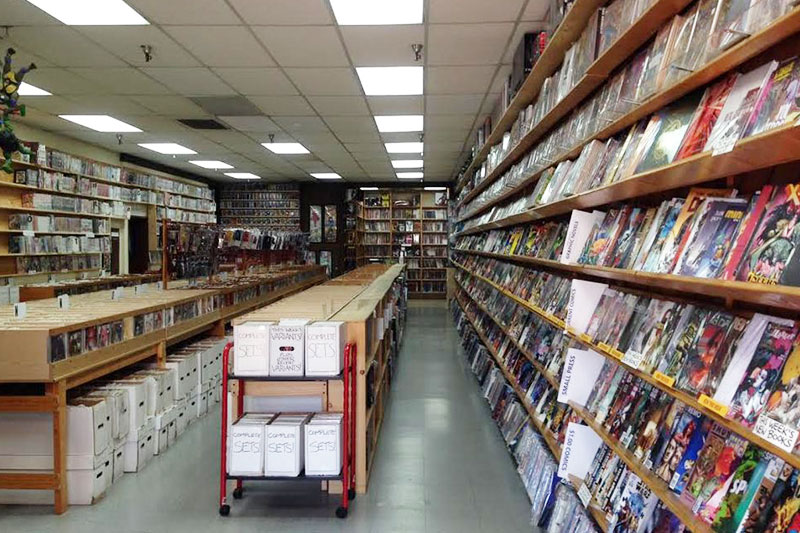 Comic Toons-N-Toys in Tustin brings comic book customers from all over Orange County because of their highly organized store and attention to customer service. Are you looking for something specific? This is the shop to go to. If they don't have it, their staff will help you track it down or just go ahead and order it for you.
Comic Hero University - Fullerton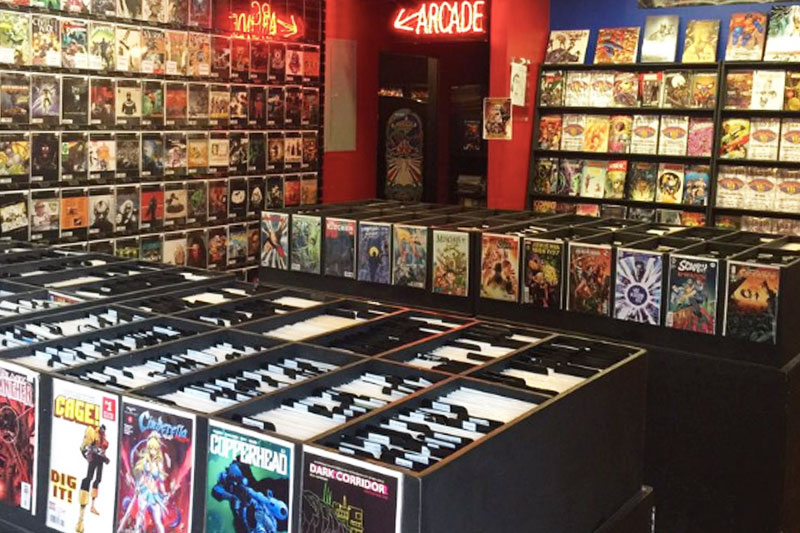 Did you just get off the Amtrak or are you about to and want to get a book for the trip? Comic Hero University is a stop you'll want to make. Students and comic lovers can check out books in between classes or commutes with a variety of titles. Despite the name (they're located in the university area of Fullerton), this comic shop advertises that it's the kind of shop "that your grandfather would feel comfortable in." So consider bringing grandpa out and confirming that. If he's going to give you a few bucks anyway, you might as well let him tag along to see if there's anything he likes.
Nuclear Comics - Laguna Hills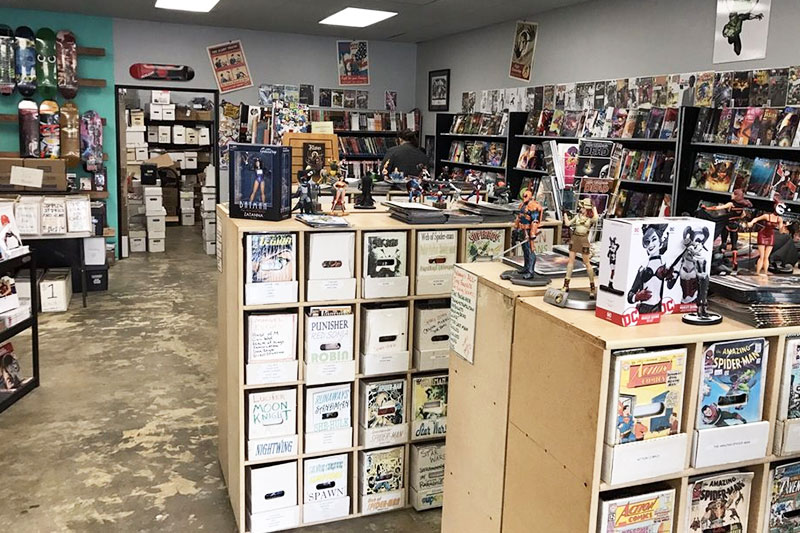 Nuclear Comics in Laguna Hills is a comic book shop that has more than one focus. Here you'll find one of the best selections of back issues and graphic novels in the OC. Comics are a passion for their very knowledgeable staff, all of whom take the industry very seriously. Feel free to ask them for recommendations or just wander around to find your favorites without assistance. The shop has a variety of titles that everyone in the family can appreciate.