5 Nashville Suburbs With Excellent Schools
5 Nashville Suburbs With Excellent Schools
Almost overnight, Nashville went from an overlooked metropolitan area to one of the fastest-growing cities in the country. But Music City has always been a great place to raise a family: Affordable housing, great schools, and access to plenty of child-friendly amenities put this city on the radar of young couples looking to relocate.
But although Nashville has exciting nightlife and plenty of employment opportunities, the surrounding suburbs usually attract education-minded parents. As a result of their great schools, neighborhoods on the outskirts of Nashville also attract the housing, services, and retailers that families want.
Within a short distance of Downtown Nashville, parents will find plenty of school districts within great suburbs offering family-friendly amenities. The following suburbs are worth considering for those interested in a great education for their kids, as well as access to convenient amenities and affordable homes.
All median home prices via Sperling's Best Places.
Median Home Price: $310,000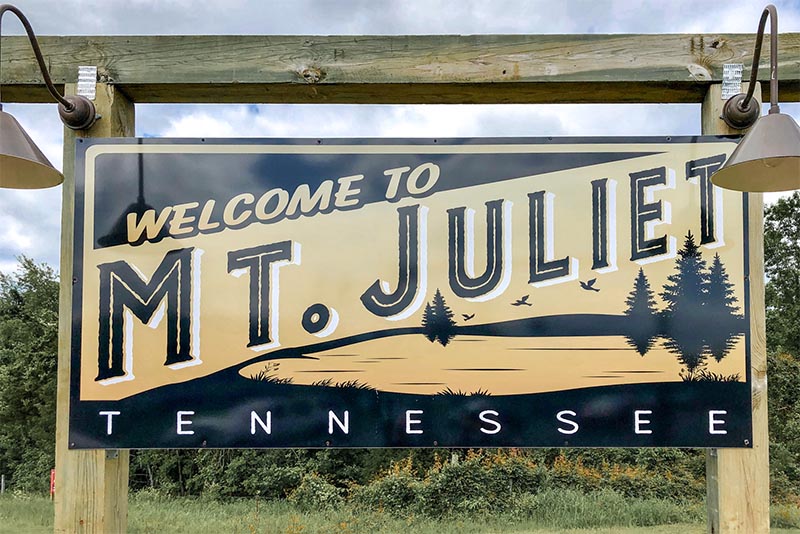 In 2005, Mt. Juliet got a huge boost thanks to the Providence Marketplace. With plenty of upscale retail and restaurants, the shopping area quickly attracted residents interested in living in one of the new homes being built within walking distance. As with the rest of Nashville, Mt. Juliet has seen a huge growth spurt in recent years, with the population expected to double its pre-Providence population of roughly 15,000.
Mt. Juliet is home to several top-rated schools, including Lakeview Elementary and W.A. Wright Elementary. Both schools are located within a short driving distance of the shops and restaurants in Providence, which is also where plenty of new homes are being built. You'll find the majority of prices ranging from the low $200s to the high $500s, even for newer homes, so it's a much better bargain than some Nashville suburbs with similar amenities.
Median Home Price: $289,500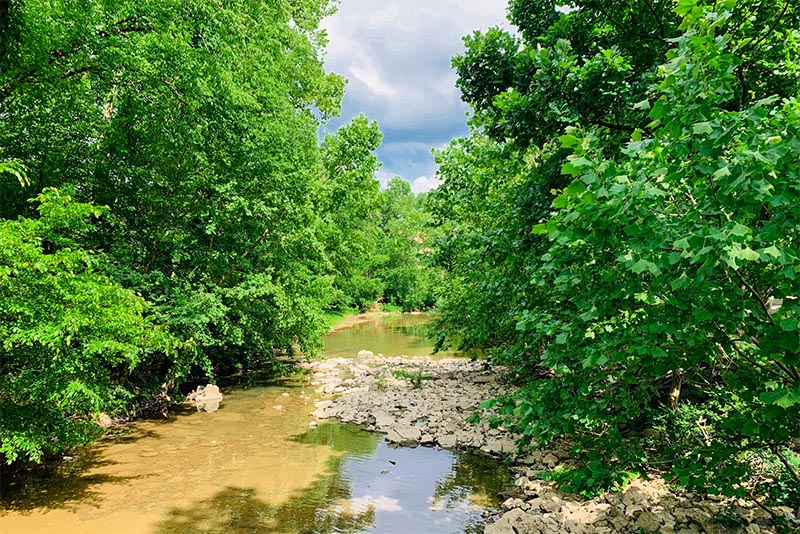 The city by the lake has changed quite a bit over the past couple decades, thanks in large part to growth near the Streets of Indian Lake. The city is perhaps best known as the former home of Johnny Cash, and its main street is actually called Johnny Cash Parkway in some places. Also, Taylor Swift graduated from Hendersonville High School, which is located not too far from the Streets of Indian Lake.
But if you're considering relocating to this lakefront community, there are some areas that should be on your radar. Indian Lake Elementary and Nannie Berry Elementary are both highly rated schools, and if you find a home in these school zones, you'll be close to the Streets of Indian Lake as well as plenty of shops and restaurants.
Just a five-mile drive from the Shops at Indian Lake is the Station Camp school zone, a rapidly growing area. Some of Station Camp's school zone is Hendersonville, while the other part is Gallatin. Families buy homes in this area so their children can attend Hendersonville's Jack Anderson Elementary as well as the Station Camp elementary, middle, and high school, technically located in Gallatin.
Homes in these school zones vary widely in price, thanks to a combination of older and newer homes. Homes range in price from $200,000-$400,000 in this area of town. With the area growing so quickly, you may want to get as close to the school of your choice as possible, though, since the city is undergoing massive rezoning.
Median Home Price: $246,600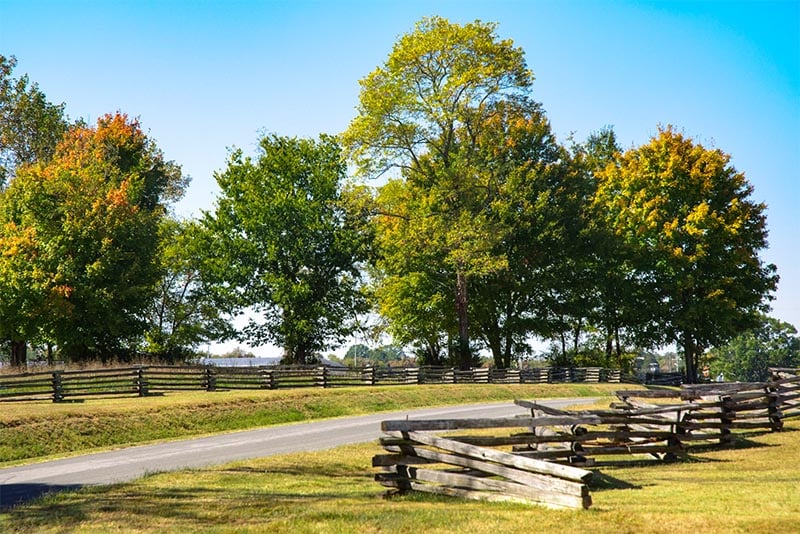 Like Franklin, Murfreesboro was originally best known for its Civil War battleground, where the Battle of Stones River was fought in December 1862. But until recent years, the city was perhaps best known as home of Middle Tennessee State University, now the second-largest college in the state, behind the University of Tennessee-Knoxville.
Today, Murfreesboro has gone beyond being a college town. Only 30 miles from Downtown Nashville, the city is now home to many families who choose the area due to its top-rated schools, including Barfield Elementary School and Blackman Middle School. You can easily find affordable homes for sale in the most desirable Murfreesboro school zones, with home prices often seen in the $100,000 to $300,000 range, according to Neighborhoods.com listings.
Median Home Price: $470,400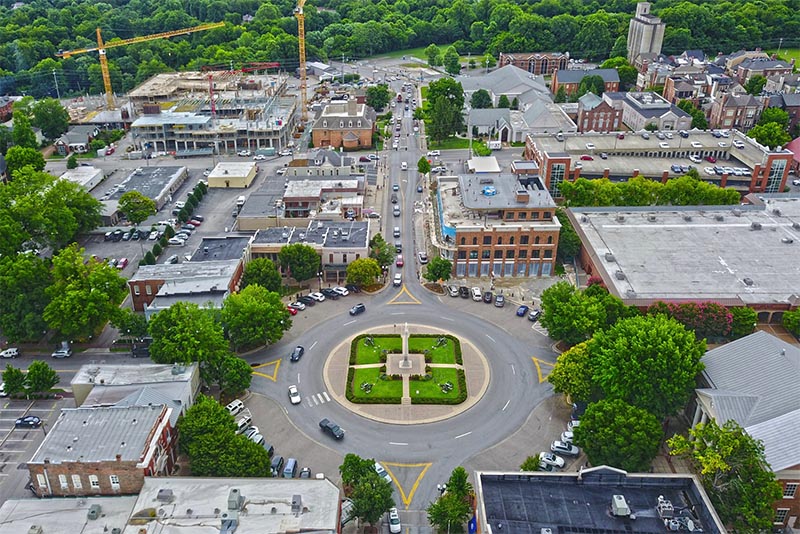 Twenty miles south of Downtown Nashville is Franklin, a charming town with a rich history. To historians, the city is best known as the site of the 1864 Battle of Franklin, so it boasts plenty of antebellum homes, historical monuments, and a town square straight out of the 1950s. But the city is also home to quite a few country music stars.
For families considering relocating to the Nashville area, Franklin will top every list. It's home to numerous top-rated schools, including Franklin High School, Freedom Intermediate School, and Clovercroft Elementary School. You'll also have access to a wide range of restaurants and a large, highly rated mall, Cool Springs Galleria.
If you're moving from a large city, you may find the housing prices in Franklin surprisingly affordable. However, it's one of the priciest areas in Middle Tennessee. The median home price in Williamson County (the county that encompasses Franklin) is just over $500,000, but you can easily find houses in the $1 million range and above.
Median Home Price: $159,300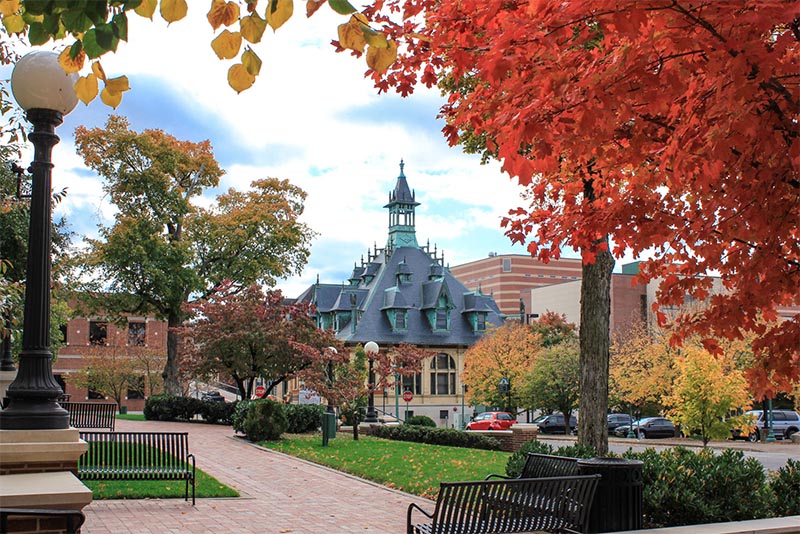 It may be known as a military town, thanks to the nearby Fort Campbell Army base, but Clarksville has quickly become a hotspot for Nashville-area families. If you're a fan of the occasional winter snowfall, Clarksville will likely deliver on that front, thanks to its close proximity to the Kentucky state line.
Clarksville is home to quite a few top-rated schools, including Carmel Elementary, Richview Middle School, and Rossview High School. The state recently awarded "Reward School" status to 16 of the city's 40 total schools, which means they performed in the top 5 percent of schools in the state. Thanks to its reputation for education, Clarksville has become a lively city filled with restaurants and retailers, many of which you can find in Governor's Square Mall.
Clarksville's housing prices are well below Franklin's, but that number is on the rise, thanks to Nashville's thriving growth. For access to the best schools, you'll want to look for a home relatively close to I-24 since some areas of Clarksville are still relatively rural.