Phoenix Local Life
5 Neighborhoods in Phoenix for Getting Involved
There is no better way to feel connected to your neighbors and community when you get involved with local events and activities. Not only does it help make the world a better place one neighborhood at a time, it also helps you make new friends and contribute to the growth of the area. And according to Forbes, not only does getting involved in your community provide personal benefits and satisfaction, it can also help businesses grow.
Phoenix is a city steeped in a rich history and has amassed a passionate crowd with roots planted deep in civil rights movements to present-day groups voicing how the city should handle future growth. But don't worry—there are less political ways to get involved in your neighborhood, from supporting pop-up libraries and community gardens to free concerts and farmers markets. Whatever your fancy, you can be sure the city has it all. Here are five neighborhoods in Phoenix for getting involved.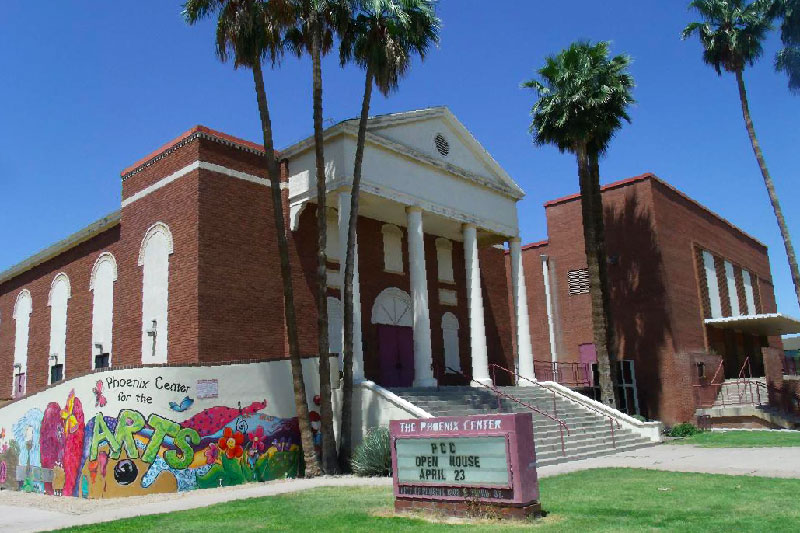 It may be an obvious choice but you probably didn't realize just how many opportunities there are in Downtown for getting involved. The heart of Phoenix is bursting at the seams with culture, diversity, and a mixed bag of collaborative events, get-togethers, and volunteering opportunities, and residents aren't shy about rolling up their sleeves to get dirty. Art lovers can spend their time at the Arizona Latino Arts and Cultural Center, which celebrates Latinos in Arizona through education, advocacy, and collaboration. Residents can also volunteer at the Phoenix Center for the Arts where they can participate in visual and performing arts programs and events. Bicyclists and other eco-friendly residents can help save the planet and reduce air pollution one bike ride at a time by getting involved with Phoenix Spokes People or Phoenix Bike Lab. Other organizations include the Phoenix Downtown Neighborhood Alliance, which preserves, protects, and promotes the city's urban lifestyle, while Graffiti Busters keeps the city graffiti-free. If you are passionate about something, the Downtown neighborhood pretty much has a volunteer job or non-profit organization waiting for you.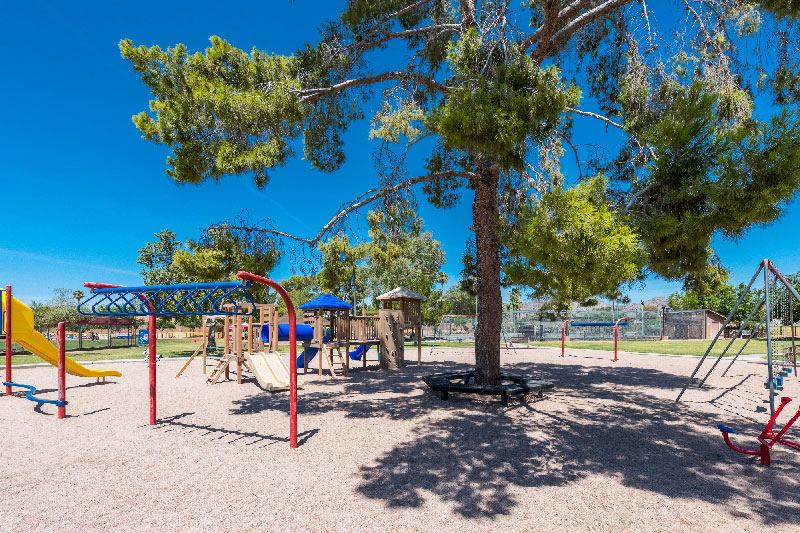 Ahwatukee is filled with family-friendly outdoor events that mirror the hiking, biking, and recreation in South Mountain. With multiple parks, playgrounds, and golf courses, residents stay active outdoors. And if you are pleased with the way this village has embraced families, you may want to join the Ahwatukee Recreation Center, which hosts an annual arts and crafts fair plus a myriad of other volunteer programs. A fun place to meet neighbors from the community is at the annual Ahwatukee Chili Cookoff, which is a three-day event and is sanctioned by the International Chili Society. Residents flock to the Ahwatukee Farmers Market for garden goodies and handmade goods, while the Concerts in the Park series held in the Desert Foothills Park features a variety of bands and aims to help residents "feel the rhythm of life."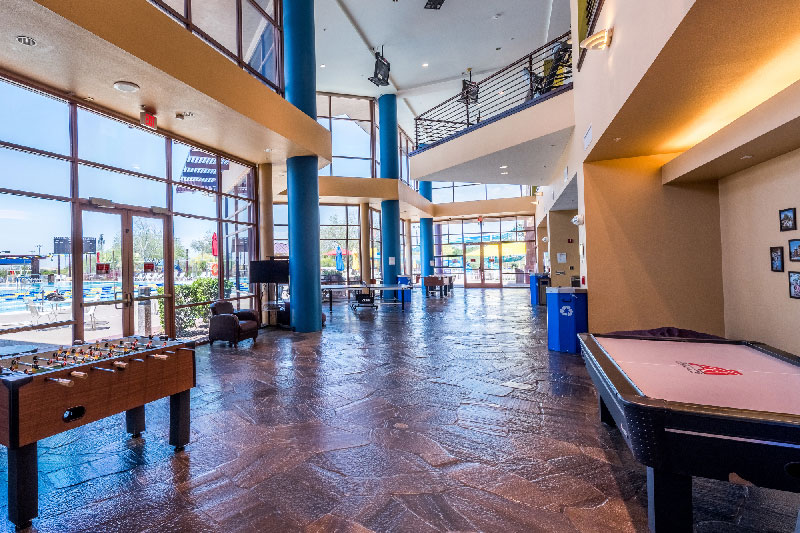 A master-planned community that oozes community appeal, Anthem has become a favorite place to live where residents enjoy multiple parks, a community center, and water park. Anthem Veterans Memorial dedicated in 2011 to honor the sacrifice and service made by members of the United States Armed Forces hosts a service on Veterans Day each year. Multiple family-friendly and free events like Anthem Days in March, include a business expo, craft vendors, an egg hunt, carnival games, food vendors, and live entertainment. Music in May is another fun event that invites residents of the community to grab a picnic blanket and grub while listening to local Arizona bands underneath the night sky. Seasonal events like Autumnfest in October are also great family activities that feature carnival rides, pumpkin picking, and live entertainment. If family-fun, and free to boot, is something you could appreciate, Anthem does not disappoint.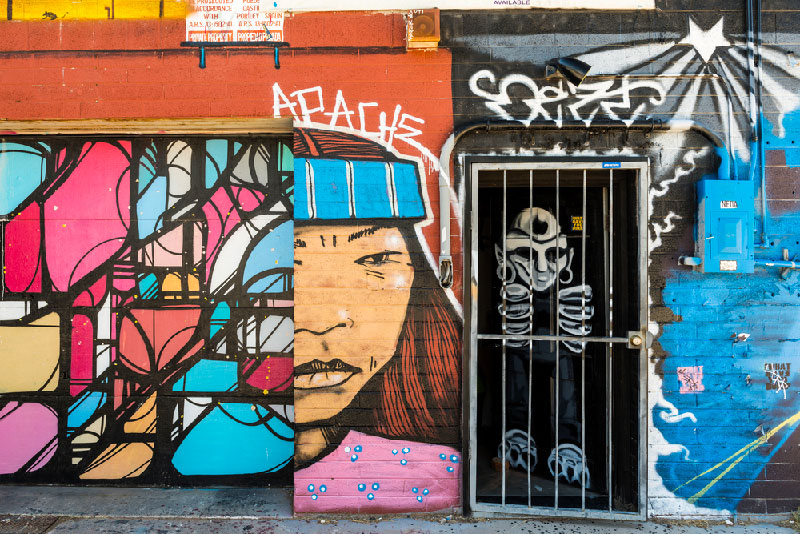 A community that derived from artists taking abandoned bungalows and turning them into art spaces and galleries in the 70s, has evolved into one of the most beloved art districts in Arizona. Roosevelt Row, or RoRo as locals call it, has plenty of ways for getting involved. Enjoy live music and good vibes as the galleries and shop owners turn the streets into a weekly festival, complete with food trucks for treats, held on Friday nights. Join Ben's Bells and let your artistic side raise money for schools and groups in need. Test out your green thumb skills at Growhouse's communal plots and allows local gardeners to help beautify the city by planting gardens. Or celebrate at one of the larger events happening each year like the Chile Pepper Festival or the McDowell Mountain Music Festival. If you're a free spirit who likes plenty of options on any given night of the week, this neighborhood never seems to sleep.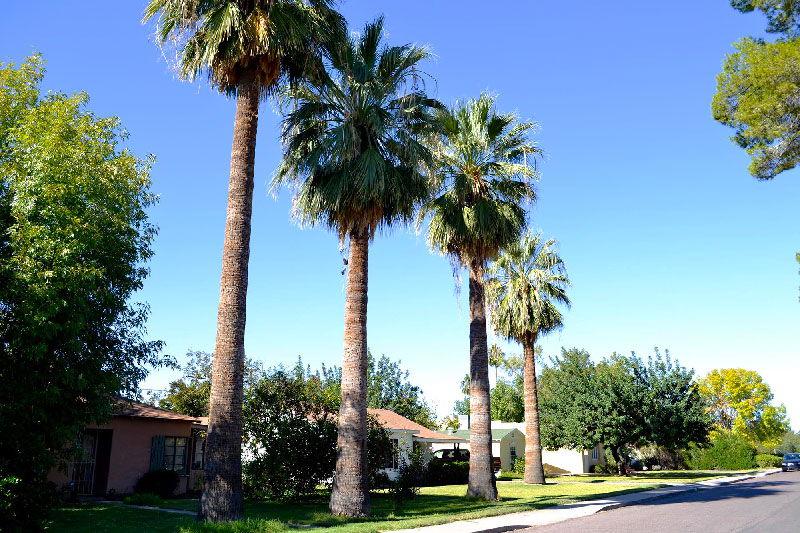 Alhambra is a charming and popular neighborhood consisting of lavish estates and humble historic dwellings from the 1940s and 1950s. And with plenty of activities to keep its residents busy, the neighborhood is lively with resident involvement. It also has multiple farmers markets to check out. Uptown Farmers Market has a great open air section with fresh produce and crafts inside, while Best Farmers Market offers veggies and worldly spices and ingredients. Alhambra also happens to be the location of the Arizona Recreation Center for the Handicapped, which offers a full range of skills-based programs and activities for the special needs community. Residents can volunteer in a variety of on-site events as well as offer a special skill like provide free hair cuts, manicures, massages, and makeup classes.