5 of the Best Los Angeles Neighborhoods for Cannabis Consumers
5 of the Best Los Angeles Neighborhoods for Cannabis Consumers
The sale, distribution, and production of cannabis products have been legal since January 1 of this year, making 2018's edition of 4/20 the biggest celebration of the holiday yet. While there are tons of storefronts where you can buy weed all around Los Angeles, some neighborhoods are simply going to offer greater variety and selection than others.
So while you game-plan your day, consider heading to these areas first for all of your cannabis-related needs.
Carthay / Mid-Wilshire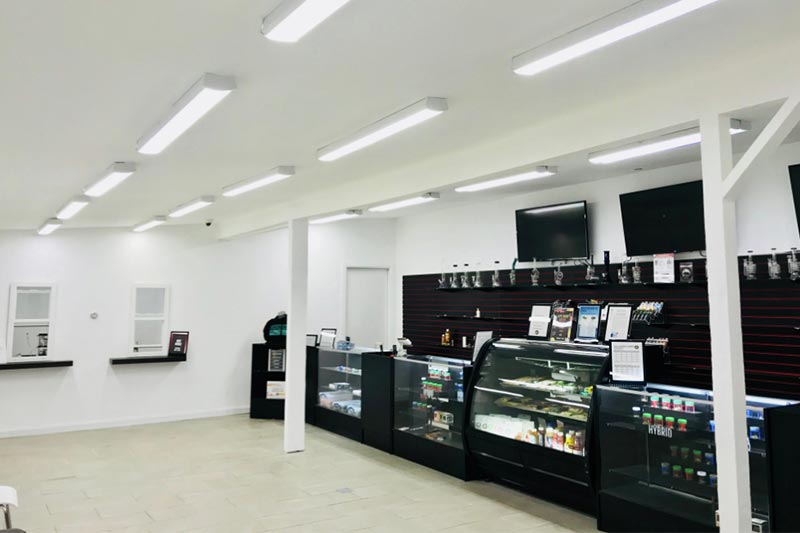 Carthay and Mid-Wilshire (plus the Miracle Mile) provide a cluster of weed-centric spots just west of Central LA. Los Angeles Variety Cannabis (LAVC), the Relief Collective, Hollyweed Dispensary, and the Pottery are all fairly close to one another and all sell to recreational users. The Relief Collective, in particular, carries a very wide selection of products, including cannabis extracts, though they're only open until 8 p.m. during the week. It's well worth it for visitors to these neighborhoods to give all of the storefronts a try to see which one works best for what they're looking for.
Downtown Los Angeles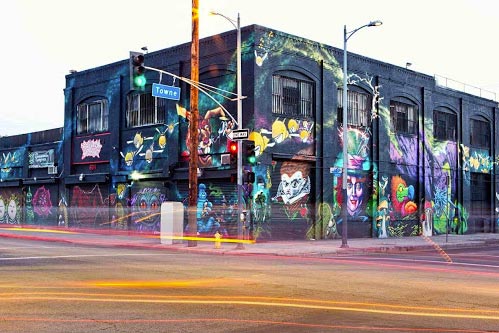 Obviously, the LA region's pot industry wants to cater to as many customers as possible, hence Downtown Los Angeles is among the most popular spots for businesses to sprout up. Between South Park and the Fashion District, you'll discover Shivas DTLA, LA Wonderland Caregivers, Green Factories, and AHPS. Just south of the Arts District is another grouping, including Downtown Buyers' Club, City Compassionate Caregivers, and Downtown Patient Group.
West Hollywood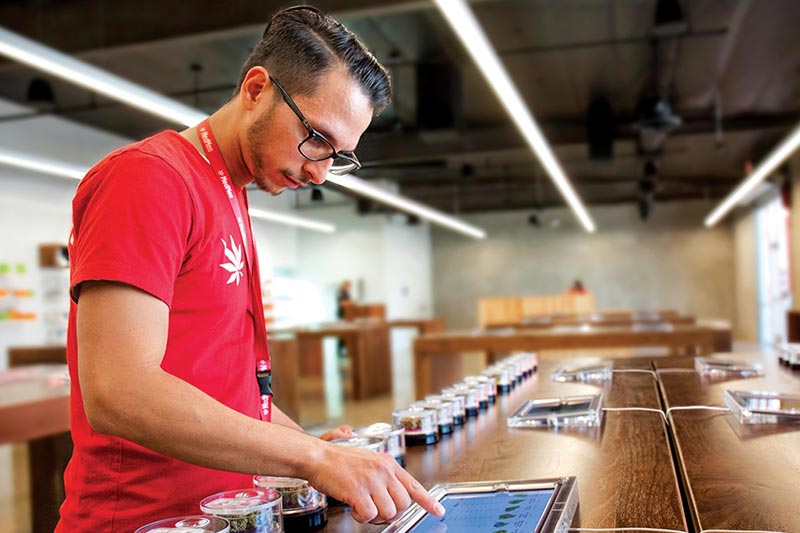 It shouldn't surprise anyone to see West Hollywood on the list given the neighborhood's typically fun nightlife atmosphere. WeHo features numerous long-time weed purveyors who have recently made the transition from medical to recreational. Exhale Med Center and Med Men West Hollywood are the names you may have heard before. But don't sleep on spots like AhhsWeho, Los Angeles Patients & Caregivers Group, or Hollywood High Grade. You can find them all along Santa Monica Boulevard without much effort.
Studio City / Universal City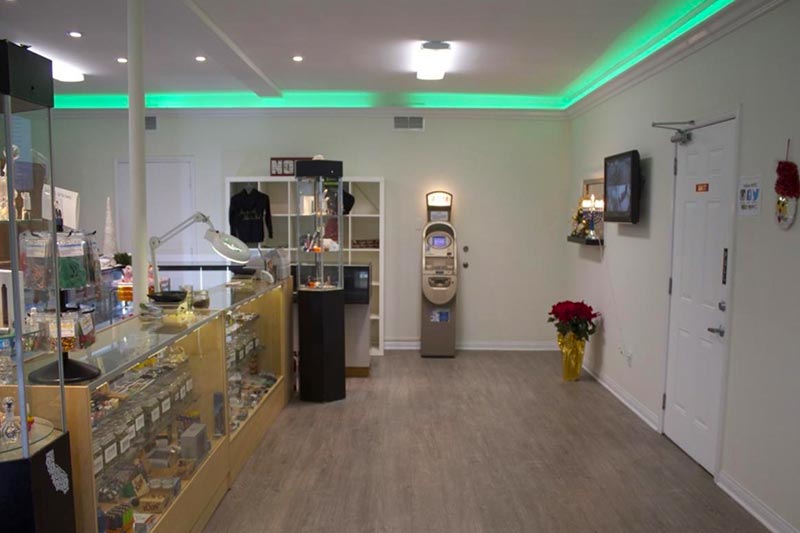 The stretch of Ventura Boulevard from Studio City to Universal City features another "marijuana trail" of sorts. Five different storefronts pepper the area, starting with Perennial Holistic Wellness Center at one end and WHTC at the other. While WHTC has daily deals for medicinal users, there's still a wide selection for all buyers. They are cash-only, but they do have an ATM on-site.
Santa Ana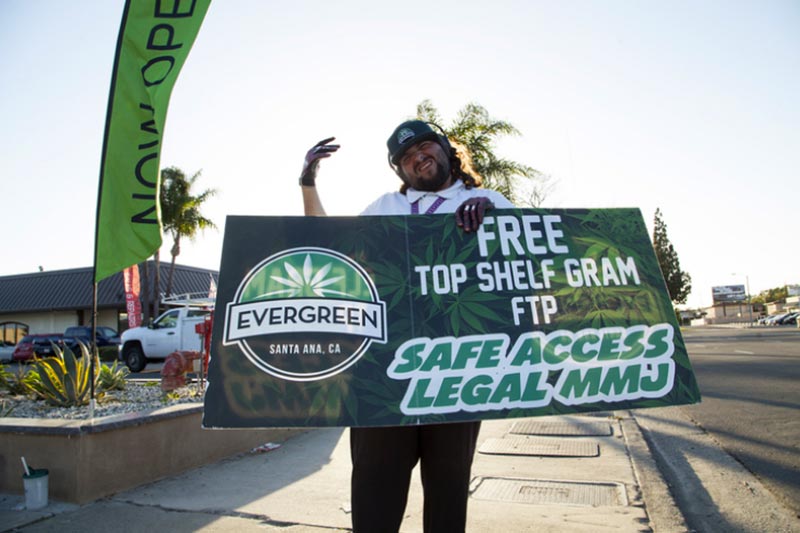 Surprisingly, Orange County's Santa Ana presents one of the largest concentrations of recreational dispensaries on the map. Weedmaps highlights more than 10 in South Santa Ana alone, making for a sizeable cannabis crawl for those looking to go that route. From the Earth, OC3, Blüm, Strain Station, and People's OC are all within a two-mile stretch. With "happy hours" and a wide open space, From the Earth in particular recalls the atmosphere of a brewery and features plenty of seating areas as well.