San Diego Real Estate
5 Reasons to Live in Golden Hill, San Diego
Golden Hill has been deemed one of the best neighborhoods to live in San Diego. The neighborhood has been through a significant revival, and it's continually improving. Golden Hill offers residents an urban feel with numerous bars, restaurants, parks, and coffee shops—all within walking distance.
Boasting fantastic views of the city, this well-positioned neighborhood with its luge-worthy hills is half a mile from Downtown San Diego. Many families and professionals reside in Golden Hill, and for those in search of a place to call home, this San Diego neighborhood is worth considering.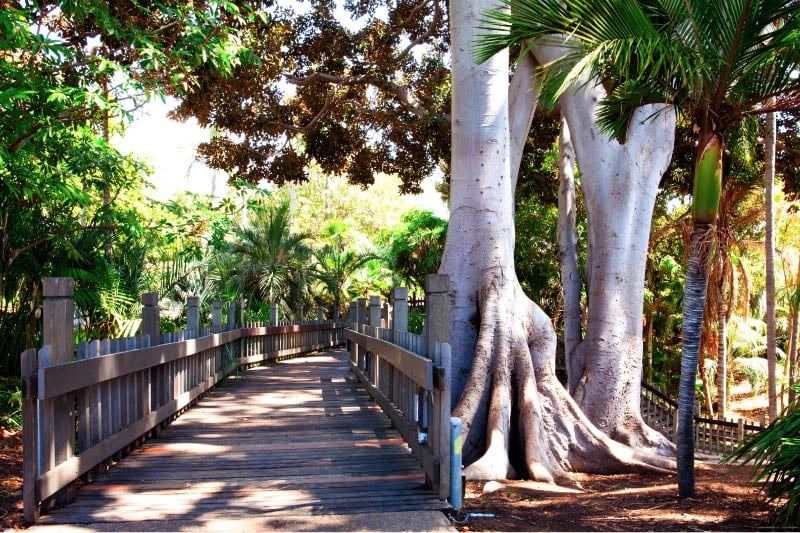 It's All About Location
When the skies are clear, it's no secret why Gold Hill is a gem. You'll be able to take in views of not only Downtown San Diego, but also San Diego Bay, the Coronado Bridge, and (in the distance) Tijuana. Many San Diego neighborhoods have easy freeway access, but Golden Hill has that and more to offer. Situated east of Downtown, this low-key neighborhood is within walking distance of Balboa Park and the San Diego Zoo as well as all the fun things to see and do in the downtown area.
If your workplace isn't within walking distance, Interstates 5 and 15 or Highway 94 are all close by. Another plus to living in Golden Hill is that you have various public transportation options to get you where you need to be.
Hiking Trails, Great Eats, and a Social Scene, Oh My!
For those who love to get out and see nature in the beautiful San Diego sunshine, Golden Hill is pretty close to some great hiking trails near Balboa Park and through the canyons that surround the park.
After exploring the trail and working up an appetite, there are some cool local eateries to check out. Nestled under the shade of an enormous fig tree is Krakatoa Cafe, one of the top restaurants in this neighborhood. Other favorite spots in Golden Hill include Influx Cafe, Los Reyes Mexican Food, and Turf Supper Club.
Now that 25th Street in Golden Hill has been revived, it has transformed into a popular spot to socialize with friends, enjoy great food and drinks, or shop for trendy furniture. You can grab a slice of pizza or a calzone from Pizzeria Luigi and enjoy a cold beer from Best Damn Beer Shop (that's the beer emporium located inside Krisp Beverages + Natural Foods). This street has truly become the focal point of the social scene in the neighborhood.
If you feel like you need a night on the town, Golden Hill is a quick drive away from the trendy East Village or San Diego's sizzling Gaslamp District. Also, the locals look forward to coming out and having a great time at two of the neighborhood's annual festivals: the Golden Hill Block Party and the Kate Sessions Fest.
One of San Diego's Most Diverse Neighborhoods
This vibrant neighborhood is home to diverse residents, which is what makes Golden Hill so great. Golden Hill residents are welcoming and provide a close-knit community atmosphere. Just by walking around the neighborhood, you'll immediately interact with people who you'll find quite delightful. Residents boast that their neighbors watch out for one another, and they're always willing to lend a hand when needed.
Community-Oriented Environment
Long before Golden Hill's revitalization, the Greater Golden Hill Community Development Corporation (GGHCDC) was responsible for encouraging community engagement and involvement. The GGHCDC partners with The Golden Hill Community Garden and The Golden Hill Recreation Center as well as a number of other local groups committed to serving residents. The Greater Golden Hill Community Group has played a huge role in making 25th Street the neighborhood's go-to spot, and the organization has worked hard to preserve the community's heritage and diversity.
Another group involved in bringing the Golden Hill community together is the YMCA of San Diego County. They provide a variety of family-friendly activities, from summer camps to teen programs and youth sports for all residents to enjoy.
There's also the Golden Hill Recreation Center, which has plenty to offer no matter how old or young you are. If you're into sports, you can join a softball league for youth or adults, and if you're into physical fitness, you can try a yoga class or a ballet class. You'll never run out of things to do while living in Golden Hill.
Amazing Original Architecture
Golden Hill is one of the most historically and architecturally eclectic neighborhoods in San Diego. The community has one of the grandest collections of pre-1920 homes available. The neighborhood is also home to a variety of other architectural styles.
Within the area considered the historic district (between 24th and 25th streets), you'll see a variety of architecture ranging from Victorian, Tudor, and Art Déco to Mission style, California bungalow, Swiss chalet, and Spanish Colonial. With a wide selection of architectural styles, homebuyers are sure to find a unique home with antique touches in this distinct neighborhood.
Many of these beautiful historic homes feature lush gardens that add to the appeal of this neighborhood.
Homebuyers looking to purchase a home in Golden Hill can choose from single-family homes and attached homes, and the median sale price is $395,000.