Washington D.C. Real Estate
5 Reasons Why Now is the Time to Buy a Home in Shaw
Shaw is one of D.C.'s liveliest neighborhoods with a booming real estate market. Home prices have risen steadily in the neighborhood over the last few years, seeing a particularly staggering increase in 2015. Today the neighborhood has a diverse inventory of homes for sale, ranging from renovated rowhomes to luxe new condo builds.
Since 1968, Shaw has evolved into a thriving center of urban redevelopment while keeping its down-to-earth vibe and rich history. Close proximity to two metro stations—Shaw and Mt. Vernon Square—plus a growing retail, restaurant, and entertainment scene adds to the neighborhood's urban appeal.
Here are five reasons why now is the time to buy a home in Shaw.
It Has Transformed Into a Thriving Urban Center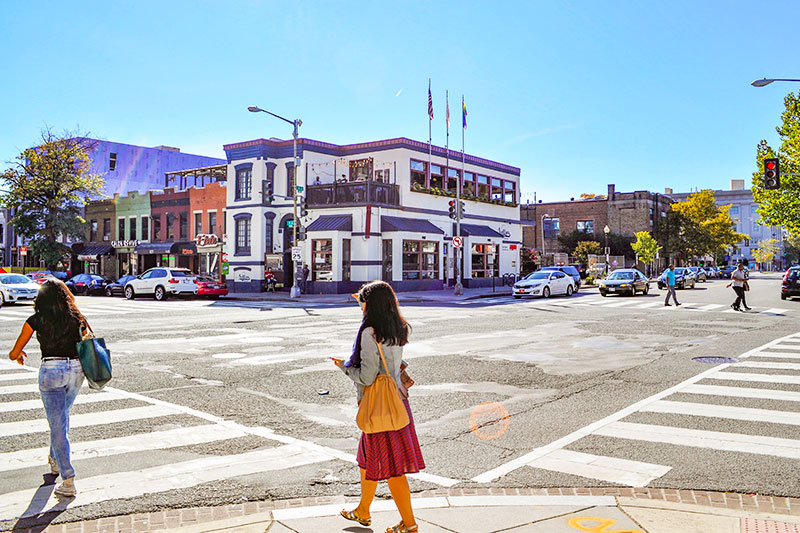 Shaw was left smoldering after the riots following Dr. Martin Luther King Jr.'s 1968 assasination. But gradually, Shaw has transformed into a thriving urban center. Viewing Shaw as reminiscent of New York's meatpacking district, real estate developer JBG has invested heavily in the neighborhood, according to the New York Times. JBG broke ground on a Whole Foods anchored mixed-use project in November 2017. Before that, there were luxury apartment developments Atlantic Plumbing (built on the site of a former plumbing supply company) and The Shay, alongside a condo building with a $2 million dollar penthouse.
New retailers seem to keep popping up all the time, including Cherry Blossom Creative—a design studio and stationery shop that sells maps of D.C. neighborhoods—and a Landmark Theatre, which includes a full bar and restaurant.
It Has Managed to Keep its Unpretentious Vibe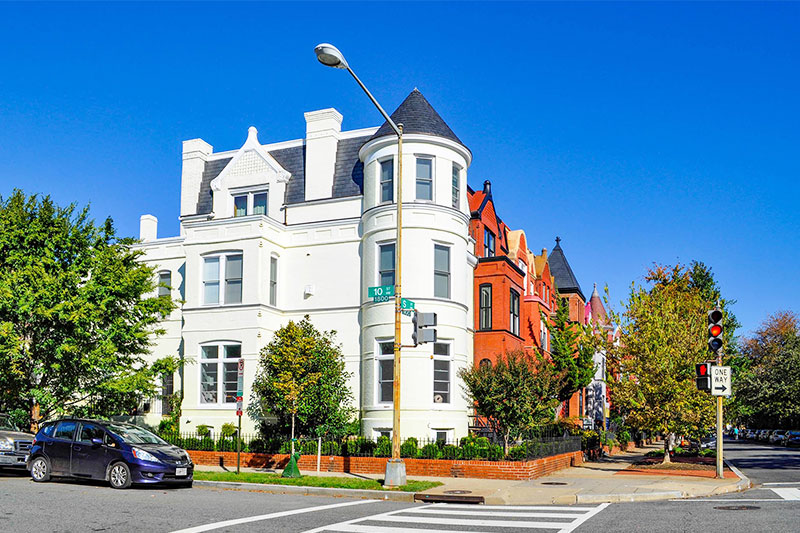 All the new development has managed to make Shaw one of the D.C.'s hottest neighborhoods, but it's still maintained a relaxed, homey vibe. The Washingtonian notes that the neighborhood changes from one section to the next—a growing commercial corridor with with shiny new condos and apartments on one block gives way to the colorful rowhomes that define D.C. There are residents who have lived in the area for decades, experiencing each new year of change. Shaw is also extremely walkable, making it easier to meet neighbors.
It's Still Rich in History Despite Redevelopment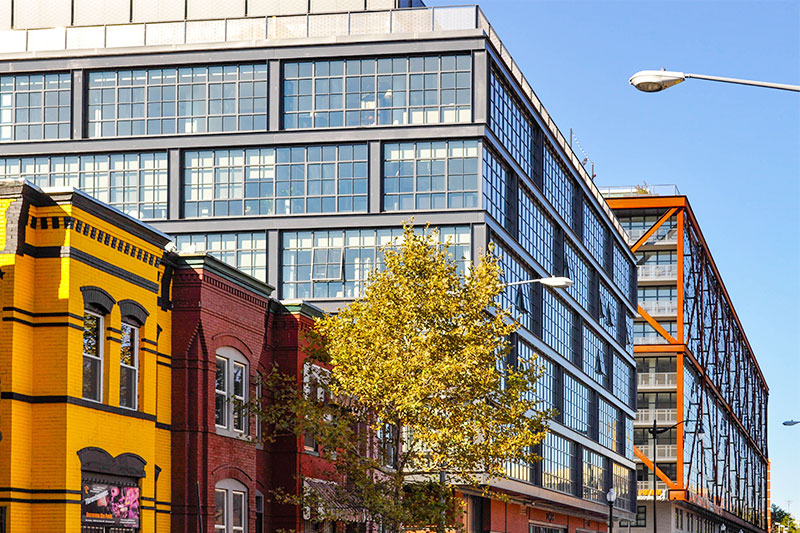 Alongside all the new shops and restaurants, Shaw maintains its rich history. Shaw was named after Civil War Colonel Robert Gould Shaw, and it thrived in the 19th and early 20th centuries as a center of black culture. Duke Ellington called Shaw home when it was a jazz mecca in the 1920s and 30s, and Howard University, a historically black college, opened in 1866. You can still see reminders of this history today through street art and original architecture. Places like the Howard Theatre have been restored while proudly showing that icons like Ella Fitzgerald and Marvin Gaye performed there. There's also a statue of Ellington outside the theater.
Three Big Developments Are in the Works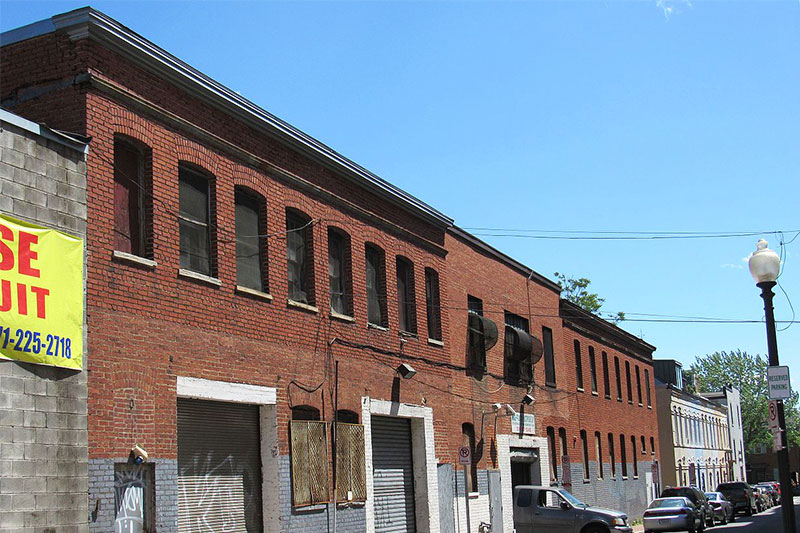 There are three notable developments in the works in Shaw, according to Bisnow. The Wren will be anchored by a Whole Foods and will include rental units and solar panels on its roof. Also in the works is The Perla, a 66-unit condo complex built on the old Scripture Cathedral Church site. The Perla is expected to be completed in late 2019. Finally, the Holzbeierlein Bakery development will include ground-floor retail, thousands of square feet of offices and residential units for sale, including a penthouse floor.
The Restaurants Are out of This World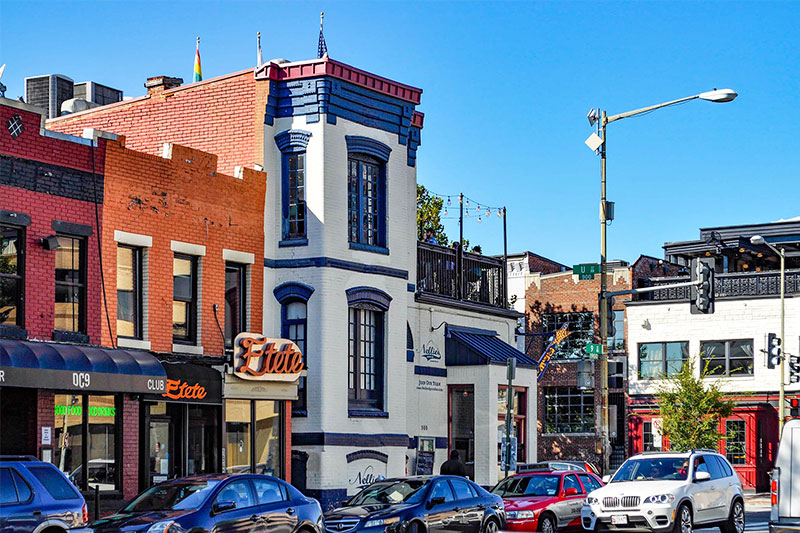 The Shaw restaurant scene started gaining momentum within the past 20 years. As the neighborhood was poised for revival, affordable rental rates brought in young and promising chefs looking to make it big in the D.C. dining scene, and needless to say, many have.
There's Convivial, a hip spot serving French-American food with a delicious quiche, bouillabaisse, and Poulet rouge for two. The recently opened Kinship is the brainchild of celebrated chef Eric Ziebold and partner Célia Laurent. The restaurant offers up American comfort food like a mean roast chicken and warm rhubarb crisp. Dessert lovers flock to Tiffany MacIsaac's Buttercream Bakeshop for fun versions of classic sweets, like Nutella Ho Hos, funfetti sugar cookies, and gorgeous wedding cakes. D.C.'s first mezcal bar, Espita Mezcaleria, focuses on Southern Mexican food, with incredible moles and tacos.